Sharing Finances in a Marriage: Advice that will Help you Succeed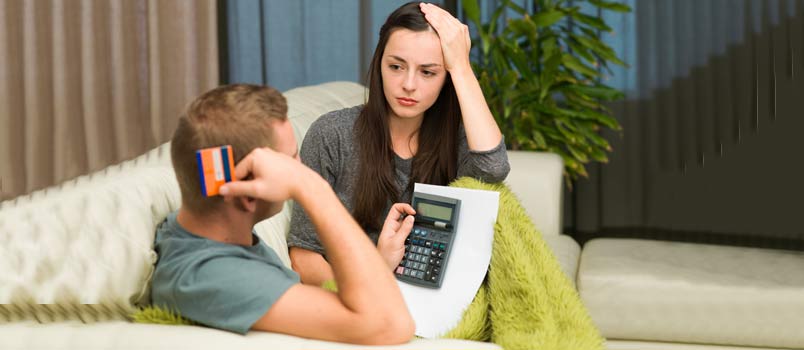 It is true that finances can cause a lot of friction in a marriage, but finances and marriage problems do not have to be synonymous. The good news is that with a little practise, communication, openness and trust, it is possible to enjoy managing finances together in your marriage.
Consider these few tips and advice to help you navigate the financial corridors of your marriage:
Know where you're coming from
The way you grew up and the way you learned how to handle finances when you were young will have a significant impact on your actions and expectations in your marriage. Perhaps your family was poor and you never knew if there would be enough for the next meal, while your spouse's family was rich and had more than enough of everything. It is very important that you both know and discuss each other's backgrounds, as this will give you insights into the way your spouse feels about finances. Then when disagreements come, you will have a better understanding of where the other person is coming from.
Make an attitude adjustment
Getting married requires a huge attitude adjustment in every area of your life, including finances. Now every decision you make is bound to affect your spouse one way or another. You have to get used to sharing and discussing everything together, adopting a team approach rather than an individualistic one. Different personality types will have different approaches and this is where you need to figure out what works best for the two of you.
Plan your strategy together
Now that you are married you will need to sit down together and plan your financial strategy, or in other words, work out your budget. If you have debts, the priority would be to pay off those debts as speedily as possible. After budgeting for your monthly expenses, decide how much you can save or invest, and don't forget about giving to worthy causes. Some couples agree for one spouse to handle most of the financial matters, but even so, both partners need to be fully "in the loop" and to know how their money is being used.
When it comes to finances and marriage advice, it is a lifelong learning curve; be open to share and learn from one another as well as others and you will be sure to succeed.
Want to have a happier, healthier marriage?
If you feel disconnected or frustrated about the state of your marriage but want to avoid separation and/or divorce, the marriage.com course meant for married couples is an excellent resource to help you overcome the most challenging aspects of being married.