Sharing Finances in a Marriage: Advice That Will Help You Succeed
Finances can indeed cause a lot of friction in a marriage, but finances and marriage problems do not have to be synonymous if you mutually work on sharing finances in a marriage.
Marriage and finances go hand in hand. Just as you share your bed and life with your partner, sharing expenses in a relationship is inevitable.
If you are bugged up with 'how to handle finances in a marriage?', there isn't any well-defined solution to this problem. Every couple problem is unique and the spouses need to work in tandem with each other for managing finances after marriage.
Some couples are adamant to stick to their own way of managing money, which they have been doing it for years. But, this approach might or might not mesh with their spouses, while sharing finances in marriage.
There are people who might prefer to take responsibility all on their shoulders. At the same time, there are others who prefer shoving it onto their spouse instead.
How should married couples handle finances
There are examples of several couples who fail managing finances in marriage. Spouses even lie, cheat, overspend, hide the expenses and do everything possible to cause the trust within the relationship to be a bygone souvenir.
So the question remains, how to manage finances as a married couple and prevent such kind of financial tragedies happening in your own relationship?
The good news is that you don't need to get bogged down with the thought of, 'how to manage money as a couple', as there is a workable solution to sharing finances in marriage.
It just takes a little practice, communication, openness and trust, to get into a healthy financial habit. If both spouses are willing to sort it out, both of you can enjoy managing finances together in your marriage.
Consider these few tips and advice to understand, how do married couples handle finances and how to manage finances in a marriage. These essential and handy tips can help you navigate the financial corridors of your marriage with success:
Know where you're coming from
The way you grew up and the way you learned how to handle finances when you were young will have a significant impact on your actions, expectations and finances in your marriage.
Perhaps your family was poor and you never knew if there would be enough for the next meal, while your spouse's family was rich and had more than enough of everything.
It is very important that you both know and discuss each other's backgrounds, as this will give you insights into the way your spouse feels about finances.
Then when disagreements come, you will have a better understanding of where the other person is coming from. It is then that you can aim for efficient money management in marriage.
Make an attitude adjustment
Getting married requires a huge attitude adjustment in every area of your life, including finances. You cannot have my way or the highway attitude to handle the finances after marriage.
Now every decision you make is bound to affect your spouse one way or another. You have to get used to sharing and discussing everything together, adopting a team approach rather than an individualistic one.
Different personality types will have different approaches and this is where you need to figure out what works best for the two of you for sharing finances in marriage.
Discuss bank accounts
There are both pros and cons to being married with separate finances or maintaining a joint bank account.
If you ask, should married couples have joint bank accounts, you can, if both the partners are comfortable with the thought of sharing finances in marriage.
You can not just simplify your finances by combining your accounts, but also help breed trust in your marriage. Also, it is more viable when there is inequality in income, with one of the spouses being a stay-at-home mother or father.
Having said that, it is also true that both of you might appreciate freedom and prefer separate bank accounts in marriage. Considering the high divorce rate, separating finances in marriage isn't a bad idea if managed cleverly by both spouses.
So, while sharing finances in marriage, make sure to discuss with your spouse whatever you decide and are comfortable with.
Make sure to have an emergency fund
Consider having an emergency fund as your top priority if you don't have it already.
An emergency fund is a money that you must set aside in case something expensive happens unexpectedly. It could be your sudden illness or family illness, a lost job, a natural disaster, or a major house repair.
Aim to build an emergency fund as soon as possible, as it will bring you financial stability and protect your relationship, if you happen to lose your job or during any such uncalled for situations.
So, when you are prioritizing sharing finances in marriage, make sure to keep this emergency fund safe and accessible to both of you.
Plan your strategy together
Now that you are married you will need to sit down together and plan your financial strategy. In other words, working out your budget is the best way to manage money in a marriage.
If you have debts, the priority would be to pay off those debts as speedily as possible. After budgeting for your monthly expenses, decide how much you can save or invest, and don't forget about giving to worthy causes.
Some couples agree for one spouse to handle most of the financial matters, but even so, both partners need to be fully "in the loop" and to know how their money is being used.
Related- Is money becoming a problem in your marriage?
When it comes to finances, money management for couples, and marriage advice, it is a lifelong learning curve.
When it comes to sharing finances in marriage and budgeting for married couples, be open to share and learn from one another as well as others and you will be sure to succeed.
Share this article on
Want to have a happier, healthier marriage?
If you feel disconnected or frustrated about the state of your marriage but want to avoid separation and/or divorce, the marriage.com course meant for married couples is an excellent resource to help you overcome the most challenging aspects of being married.
More On This Topic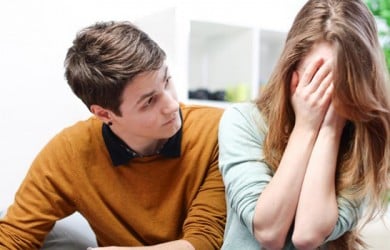 You May Also Like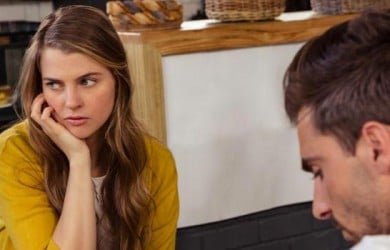 Popular Topics On Married Life