What Is Polyamory and How to Make It Work for Your Relationship
Have you ever wondered what it would be like to have some kind of open relationship? If so, you're not alone.
The Frontiers in Psychology Journal published research regarding polyamory. Out of 3,438 single adult survey participants, 1 in 6 people are curious about being in a polyamorous relationship, while 1 in 9 people have engaged in polyamory in the United States and Canada.
With so many people curious or already participating in polyamorous dating, it's a wonder why there are still so many unknowns about the world of non-monogamy.
What is polyamory?
How long has it been around?
Is it something you and your partner would like, or is inviting other people into your relationship a recipe for disaster?
What is polyamory all about?
Now that you know how many people are interested in a polyamorous setup, it's time to delve into the real question: What is polyamory?
The history of polyamory stems from the Greek word "poly" and "amor", which translate to "many" and "love."
Polyamory is the practice of being in an emotionally and physically intimate relationship with more than one partner.
But wait. Isn't that just cheating?
Not at all, because when it comes to a polyamorous setup, all parties are informed about the other partners involved. No sneaking around necessary!
Are there different types of polyamorous relationships?
Yes, it is up to each couple to decide what their rules and breaking points are within their relationship.
Polyamory can sometimes be used as an umbrella term referring to many types of non-monogamy, but in reality, there is a difference between polyamory and open relationships.
Related Reading: 

Polyamorous Relationship Rules
Who practices polyamory?
So what is polyamory, and who actually practices it?
The Journal of Sex Research published a demographic comparison of polyamorous and monogamous couples and found that those who practice polyamory were more likely to identify as pansexual or bisexual.
The study reported that those in polyamorous relationships weren't exactly thrilled about being labeled sexually or politically.
Another interesting fact brought out in the study was that those pursuing a polyamorous relationship were more likely to be divorced. Whether this was in pursuit of types of relationships or for some other reason is yet to be determined.
The Journal's research reveals that couples in polyamory relationships earn less than monogamous couples do. Polyamorous people were more likely to earn less than $20,000 per year, whereas monogamous relationships were pulling in six figures.
Beyond these interesting factoids, there were no significant differences between monogamous and polyamorous couples regarding ethnicity, education, and political affiliations.
Also Try:

 Am I Polyamorous Quiz
Different types of Polyamory
It may surprise you to know that there are different types of polyamory.
1. Solo-polyamory
What is polyamorous love when going solo? This polyamory couple means that there is no central relationship and everyone in the relationship decides how to engage in polyamory.
2. Hierarchical polyamory
Think of this as a non-monogamous relationship that has a leader. There is one primary partner who pursues relationships with others.
3. Non-hierarchical polyamory
There are many different types of polyamorous relationships. This means that there is no central partner. All relationships are considered equal, even when children are involved.
4. Parallel polyamory
In this setup, participants have nothing to do with their partner's other spouses, even though they know they exist.
5. Mono-poly relationships
Who says there isn't wiggle room in polyamorous relationships? In this situation, one partner is polyamorous while the other identifies as monogamous.
6. Group relationships
What is polyamorous love in a group setting? Is this some kind of crazy sex thing?
Not exactly.
In group polyamory setup, all participants are in a relationship with each other. This "thrupple" (or more!) situation is usually the default that people think of regarding polyamorous set-ups.
Related Reading: 

Polyamorous Relationship – Characteristics and Types
Why polyamory is bad
One reason why polyamory is bad is that it could ignite some pretty intense feelings of jealousy and insecurities.
What is polyamory getting a bad rap for?
Many people are still trying to figure out 'what is polyamorous love?' and may view the whole dynamic as strange.
This way of life can also lead to a host of judgments and confusion from friends, family, and even associates. Research published by the Frontiers in Psychology Journal (mentioned earlier) indicated that only 1 in 7 survey participants respected people who engage in polyamory.
Polyamory is an unwise course if you value one on one, monogamous relationships. If you feel the way the above participants do, then you should not engage in polyamorous dating.
Another reason why polyamory is bad is that it can sometimes make you see someone else as disposable, especially if they are not your primary person. This can spark selfish behavior that brings out the worst in you.
What is polyamory bad for? Playing fair.
The very nature of polyamorous dating more than one person means that your relationships are likely to be uneven and unfair. You will naturally prefer one partner over the other, making a secondary feel used and insecure.
Polyamory is bad for those who need a lot of attention from their partner, as their spouse's attention will be split between other people. This could leave you feeling lonely. You may even feel like a third wheel in your relationship.
Related Reading: 

My New Boyfriend Wants a Polyamorous Relationship
Avoiding relationship issues in polyamory through communication
There can be many pitfalls to pursuing any kind of non-monogamous relationship. To avoid relationship issues, you and your partner need to learn how to bring up polyamory safely.
Communication is the key to a healthy relationship, especially when you're talking about opening your love life to other people.
Polyamorous dating can be tricky, so before you do anything else, ask yourself if you are comfortable with your spouse sleeping -and potentially falling in love with- other people.
Unsurprisingly, research on the topic found that those with a history of polyamory were more comfortable with themselves pursuing other sexual and emotional partners than their partners.
It would be wise to ask your partner about polyamory vs. open relationship status. Which do they want? Are they up for the occasional romp in the sand with someone else, no strings attached, or are they looking for multiple serious relationships?
Looking up different types of polyamory may help you get a clearer view of what your partner is after.
Avoid relationship troubles by communicating your needs and being continuously open about how you're feeling regarding your current relationship status.
Even if you have had the same conversation a hundred times already, when it comes to being in a polyamorous relationship, there is no such thing as 'too much communication.'
If you wish to understand more about modern polyamory, watch this video.

Dos and don'ts of polyamory sex and relationships
When it comes to non-monogamous polyamory sex and relationships, there are certain dos and don'ts which will help you maneuver the situation in a smoother fashion.
Dos of polyamory sex and relationships
Here are some Dos of polyamory sex and relationships you should consider abiding by.
Do look up the difference between polyamory vs. open relationships

Do understand that as the secondary partner, you likely won't receive the same priority as your partner's primary

Do find polyamorous partners who are respectful of your desires and boundaries

Do have a thorough discussion about polyamory sex and how you will protect yourselves against STIs

Do be open and honest with all partner's involved about what kind of relationship you're looking to pursue.
Don'ts of polyamory sex and relationships
When getting into polyamory sex and relationships, there are certains don'ts that can help you make the process easier for you and your partners.
Don't use polyamory to solve your

relationship problems

. Adding other people in the mix when there are problems in your primary relationship is just a slow road to breaking up

Don't let problems fester. This arrangement only works if both primary partners are open and honest about their needs

Don't forgo educating yourself on the history of polyamory / what is polyamorous love before delving into a polyamorous relationship

Don't forget your limitations. If this situation is no longer working for you, don't hesitate to call it off.

Don't keep track of how many partners you have vs. your spouse

Don't coerce someone into being in a non-monogamous relationship if they don't want to.
Frequently asked questions about polyamorous dating
According to a 2018 article published in Rolling Stone, it is estimated that nearly 5 percent of US residents are in either open or polyamorous relationships.
While polyamory has gained popularity in research and media in the last ten years, people still have questions.
What is polyamorous dating like?

What are the different types of polyamorous relationships?

Is polyamory sex safe?
Here are some common questions you may have wondered about:
Is polyamory healthy for couples?
Is polyamory healthy for couples? It depends on the couple. There are many situations in which bringing a third, fourth, or fifth person into your relationship would be an absolute nightmare.
Is polyamory a choice? Absolutely! You should never let someone pressure you into being in any form of an open relationship if you are not 110 percent comfortable with it.
Do polyamorous couples get jealous?
The Archives of Sexual Behavior found that polyamory is largely viewed in a negative light. However, those in consensually non-monogamous relationships are often assessed as having better communication skills and are more adept at coping with jealousy.
This is obviously because the psychology of polyamory has much to do with accepting that your partner will be emotionally and physically intimate with someone else.
If someone is not alright with their spouse loving multiple partners, they will likely leave the relationship and return to a life of monogamy.
Related Reading: 

10 Signs a Monogamous Relationship Isn't for You
What is the difference between polyamory and open relationships?
What is polyamorous dating in comparison to other open relationships?
There are generally three types of consensual non-monogamy: polyamory, open relationships, and swinging.
Swinging refers to couples who swap sexual partners with other couples. Their multiple loving partners are purely based on sexual satisfaction.
Open relationships refer to a couple who have given each other permission to pursue strictly sexual exploits outside the relationship.
So, what is the difference between polyamory and open relationships or swinging?
Polyamory stands out from these two options because the couple in question is not simply looking for a wild, sexy night out with someone else.
How does a polyamorous relationship work? A polyamorous relationship is when partners agree to consensual non-monogamy – loving multiple partners beyond just sex.
The primary couple is usually in a long-term and loving relationship where they encourage their spouse to pursue -not just sex with someone else- but an emotional relationship with other people.
Are polyamory couples afraid of commitment?
What is polyamorous fidelity like? Is there even such a thing?
To answer this question, let's get back to the basics of what is polyamory and how does a polyamorous relationship work?
Polyamory couples are not afraid of commitment. Otherwise, they wouldn't commit themselves to multiple people in serious relationships.
That's not to say that people haven't learned how to bring up polyamory as an excuse to sleep with other people, but genuine believers in this lifestyle can easily love and commit to their partners.
Do polyamorous relationships not have true intimacy?
This is not accurate. In fact, those who are part of a polyamory relationship might argue that they have more intimacy in their love lives than the average person.
Do polyamory couples play favorites?
Studies seem to suggest they have a clear preference when it comes to primary and secondary partners.
After polling 1,308 polyamorous individuals, the PLoS One Journal found that most participants said they felt more satisfaction, commitment, investment, and greater communication with their primary relationship than the secondary partner.
However, sexual activity with the secondary partner was often viewed as more exciting than with the primary partner.
Is polyamory sex just cheating?
What is polyamory when it comes to sex? Is polyamory sex just an excuse to cheat on your partner?
This is what many people think when they try to explain why polyamory is bad.
The answer to "is polyamory healthy?" lies entirely in your outlook. Perhaps you are not comfortable pursuing multiple relationships at a time, but these concerns have already been discussed for those who are part of a polyamory couple.
Polyamory sex is about more than just physical intimacy. It's about pursuing many loving emotional, and physical relationships simultaneously.
How do polyamorous people protect themselves from STDs?
Naturally, when you choose to sleep with multiple people, you open yourself up for an increased risk of sexually transmitted infections and diseases.
This is not exactly appealing for anyone involved.
What is polyamorous safe sex? Is there such a thing?
Yes!
To protect yourself from harmful polyamory sex, here are some tips:
Be open with your partners about who you are sleeping with and ask them to show you the same respect

Use a barrier method, such as a condom, with every sexual encounter. Be sure you are using the condom correctly (that is worn correctly and applied at the VERY START of your sexual encounter – not halfway through!)

Get tested regularly

and inform your partners of any change in your sexual health

Be open and honest with your doctor or healthcare provider about your lifestyle

Use another birth control alongside condoms to prevent unwanted pregnancies
If you are not comfortable or responsible enough to follow through with the tips listed above, you should reconsider a polyamorous relationship.
Related Reading: 

What Is Ethical Non-Monogamy?
How to know if polyamorous dating is for you?
If you aren't built for polyamorous dating, you'll find out pretty quickly after entering a polyamorous relationship.
Here are some signs that being in a polyamorous relationship is not for you:
You get jealous easily

You enjoy monogamy

The idea of your partner falling in love with, or sleeping with someone else fills you with dread

Your partner is the one pushing for polyamory

You feel pressured to enter a non-monogamous relationship

You find managing date nights and timelines with multiple partners more exhausting than exhilarating
Conclusion
What is polyamory? It is the decision of consenting adults to engage in multiple relationships at a time.
Is polyamory a choice? Absolutely. Polyamory is a personal choice.
Before jumping into this new relationship or figuring out how to bring up polyamory/find polyamorous partners, do your research. This is not a step you should take lightly.
Communication will be the key to having a successful polyamorous relationship.
Share this article on
Want to have a happier, healthier marriage?
If you feel disconnected or frustrated about the state of your marriage but want to avoid separation and/or divorce, the marriage.com course meant for married couples is an excellent resource to help you overcome the most challenging aspects of being married.
More On This Topic
You May Also Like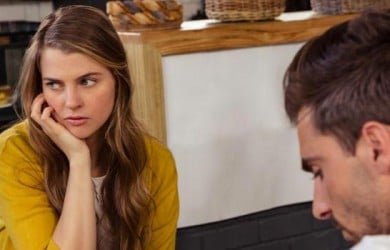 Popular Topics On Married Life