What is an Open Relationship?
If you are reading this, you are probably looking to understand what is an open relationship. What is it, in your opinion? What does it mean for you when you hear someone is engaged in multiple partnerships?
It's not only about what it means but about many questions that cross your mind when you think about open relationships.
How do open relationships work? Precisely what does an open relationship mean? What are some ground rules for open relationships?
We are going to share the answers to these and other questions with you. When you understand what an open relationship means, you can make an informed choice.
What is an open relationship?
Open relationship meaning is all about the freedom to pursue sexual and emotional attachments with multiple people. Being in an open relationship means both partners are free to date other people according to their agreed-upon rules.
Types of open relationships
An open relationship definition places them in between swinging and polyamorous relationships.
Those three categories are part of a larger group of consensually non-monogamous relationships. However, there are significant differences among them.
Such partners pursue sexual encounters with other people that are solely sexual, and they do so together.
In polyamorous relationships, partners can have multiple committed relationships at once, emotionally and sexually. Interestingly, in polyamory, there is no association between need fulfillment with one partner and commitment to the other partner(s).
What is an open relationship? Open relationships are sort of a middle ground between swinging and polyamory.
Such relationships are sort of a middle ground between swinging and polyamory. A person can enjoy such a type of open relationship called partnered nonmonogamy.
Your primary relationship is the top priority, and you can explore open relationship dating as long as those secondary relationships are not serious. You remain committed to the primary while free to explore relationships with others.
Related Reading: 

Polyamorous Relationship Rules
One of the types of open relationships is polygamy. In polygamy, one or both partners have multiple spouses. One of the open marriage rules is not having romantic interactions outside of the marriage.
What is an open relationship? You need to understand that an open relationship is not the same as cheating. There is an agreement between partners about what is acceptable, and there is no deception involved.
Do open relationships work?
Open relationships, like all relationships, are complicated and challenging to maintain. With the constant pressure of living in a socially unacceptable society, people building open relationships often feel neglected.
So how to make an open relationship work?
Before understanding open relationships, you should know that the chances of a successful relationship are only there if both the partners are polyamorous.
The key to an open relationship is communication. If you and your partner have thought it through, communicated about the do's and don't, and established ground rules, you can probably make it work.
Related Reading: 

10 Effective Communication Skills in Relationships for Healthy Marriages
Watch this video about love lessons from an open relationship to learn more:
Open relationship problems
Like any other relationship, open relationships have their own set of problems that can put a scar on your romantic life. Below are some signs that you should be aware of when things don't seem right.
You or your

partner becomes jealous

of other partners or becomes uncomfortable.

One of the partners refused to be on board with the arrangement.

You both are unhappy in your unmarried or married open relationship.

One of the partners has been disloyal.

The ground rules have been broken.
Open relationships pros and cons
Open relationships have many potential benefits and many downsides. It all depends on what you need from a relationship. What is an open relationship? Whatever you want it to be, as long as you are resourceful and persistent enough to keep working towards the advantages you need.
Check out the list and think about what attracts you to and repels you from open relationships.
Open relationship potential advantages
There are so many benefits of an open marriage or relationship. Here are some for you to read on.
Freedom to pursue different interests and sides of your personality

Usually more sex

Clearer expectations and boundaries

Greater novelty

More need fulfillment with various partners

Only boundaries that both partners previously agreed on

No pressure to be each other's primary resources

Heighten focus and communication about needs and wants

Avoiding FOMO

Being upfront and

honest about romantic pursuits
Open relationship cons to consider
Here are some cons you should know about open relationships.
Jealousy and envy of other partners

Social judgment

Potential self-esteem problems

Emotional hurt seeing partner happy with others

Higher STD risk

Feeling exhausted trying to juggle many partners

Spending more money

Uncertainty
Related Reading

:

 Are Open Relationships Worth the Risk?
Open relationship rules
Open relationship rules and boundaries are something you and your partner need to agree on together. That is what the freedom of open relationships is all about – choosing what works for you as a couple.
You need to set boundaries related to sex. What sexual activities are okay? What kind of safe-sex practices are necessary? What is off the table? How often should we get tested?
Get it all sorted.
Related Reading: 

The Importance of Discussing Sexual Boundaries With Your Spouse
What to do if you start to fall for someone? Jealousy arises in open relationships, so it is essential to agree on how to communicate about it before it happens.
You must discuss who you will involve in your relationship and who will not get e peak. It's important to discuss other people.
Who is fair game? Who is off the table? Any gender boundaries?
Ask all the questions, and be sure to get answers.
Related Reading

: 

6 Types of Boundaries in Relationships & How to Maintain Them
How much time is it okay to spend with other partners? What are activities exclusively yours? You need to limit the time you both spend apart. Please give it some serious thought.
Whatever arrangement suits you, be sure that you have expressed and discussed your feelings.
How will you know your relationship is still a top priority? How will you continue to work on your relationship while exploring others?
Keep things clear as crystal to avoid any awful experience.
Related Reading: 

5 Relationship Expectations That Are Harmful for Couples
How to explore an open relationship with your partner?
Open relationships are not popularly accepted in society, so if you feel your relationship or marriage is monogamous and want to try out open relationships, talk to your partner.
It may be challenging at first; explain what is an open relationship, how it works, and inform them about it.
You need to have patience and understand that your partner might feel sad, disappointed, angry, or defensive. Since it's new for them, please take your time with them and answer all their queries about your decision to explore.
Give them time and space to think and understand things, and they might want to try it out with you. Both the partners need to understand and agree upon exploring open relationships to avoid conflicts.
Related Reading: 

What Is Ethical Non-Monogamy? Types, Reasons & How to Practice
If you are failing to discuss these things with your partner, take professional help. Get some couples therapy sessions together for a better judgment.
Helping your loved ones understand open relationships
The most challenging part is when you and your partner both want to explore open relationships, but your loved ones or family have strong opposing opinions.
It would help if you talked to them, start with people you think can be comfortable discussing, and explain the topic elaborately. Answer all the questions and clear all the doubts.
People who are strongly negative about the concept may not agree at first, but when you introduce the concept in a good light, they will become more familiar with it, and things will eventually start to change.
How to make an open relationship work
Hopefully, you are more clear on what is an open relationship and what it entails. You might also wonder how to have an open relationship? Although you read about the rules and setting boundaries, you might still need a guide to make an open relationship work.
There is no single answer to the question of how to be in an open relationship. However, there is some open relationship advice that can help you in your pursuit.
Determine what kind of open relationship would you want to have

If you are involved,

share your interests with your partner

Set detailed ground rules and check in often

Make it a priority to communicate regularly and honestly

Be as specific as possible

Discuss how you will talk about your relationship with others

Agree on what it means that you are committed and still the number one priority to each other
Conclusion
Now that you understand an open relationship, you can ask yourself if it is the right thing for you. No one but you can tell you what type of relationship would work best for you.
There are many advantages to open relationships, such as freedom to pursue your interests, be yourself, and be open with your sexual needs.
However, be careful as jealousy creeps in quickly, as well as vulnerability and emotional hurt. Therefore, talk to your partner(s) regularly, be specific, and focus on how you build your relationships. Proceed mindfully and with caution.
Share this article on
Want to have a happier, healthier marriage?
If you feel disconnected or frustrated about the state of your marriage but want to avoid separation and/or divorce, the marriage.com course meant for married couples is an excellent resource to help you overcome the most challenging aspects of being married.
Learn More On This Topic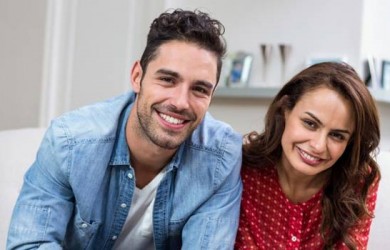 You May Also Like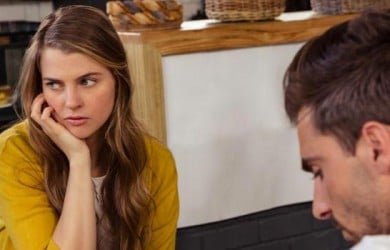 Popular Topics On Married Life