Do Open Relationships Work?
"We have an open relationship". Ever wonder what that means?
Simply put, an open relationship is a marriage or dating relationship where the two partners have agreed to have other sexual partners outside of their primary commitment to each other.
This concept came into fashion in the 1970s, and is a recognized relationship dynamic to this day.
How do open relationships work: the rules.
An open relationship is based on consensual non-monogamy.
This traditionally applies to both of the partners in the relationship, but there are examples of one of the partners choosing to remain monogamous, but consenting to, or even supporting, the other partner enjoying sexual relationships with multiple partners outside the main relationship.
The general rule is that all sexual activity must be done safely, ethically, and with the consent of all involved.
The foundation is always honesty and transparency.
An open relationship necessitates a lack of jealousy or possessiveness, or it won't work in a healthy fashion.
How to be in an open relationship?
Who chooses to have an open relationship? Can open relationships work?
You must be comfortable with the idea of non-exclusivity because being in an open relationship is predicated on this concept.
People who embrace this relationship style say they just "know" that they cannot be monogamous, that they always enjoyed having overlapping partners, and that the conventional relationship model based on faithfulness to one partner just doesn't work for them.
They say that it seems unnatural and they have difficulty reigning in their urge to sleep with other people.
If you talk to people who are in an open relationship, they might tell you that being in an open relationship gives them the best of both worlds: freedom and commitment.
They have their primary partner, whom they love and spend the majority of their time with, and they have secondary sexual partners.
Having an open relationship
What does it mean to be in an open relationship?
Every open relationship has its own rules, but usually the secondary partners are merely sexual. If a person finds that they are getting too close emotionally to a non-primary partner, they usually stop seeing that man or woman. (This is different from a polyamorous relationship, which allow the partners to form both a sexual and an emotional bond with other people outside of the primary relationship.)
How can an open relationship work?
In order for this to be successful, both partners need to be on board.
Typically both people will enjoy outside sexual partners, but not necessarily. There are open relationships in which one partner remains monogamous while the other is allowed, with full consent, to sleep with other people. This can be due to one partner no longer able to perform sexually, or who has lost interest in sex, but still loves their spouse and wishes to remain in the marriage and see their partner happy.
But the bottom line is this: an open relationship can only work if it includes honesty about who you are sleeping with, keeping a check on jealousy, and above all making it clear to your primary partner that they are "the one".
Respect, communication, and keeping your primary sex life happy are also essential to making your open relationship work.
Dating someone in an open relationship
You've just met a terrific guy and he tells you he is in an open relationship. This may be an opportunity for you to learn about your own boundaries.
If you really like him and want to continue to see him, ask yourself the following questions:
How jealous are you?
If your jealous gene is a strong one, you may not be happy knowing he has a primary partner and other secondary partners
Do you need commitment in a relationship?
If your guy is already in a primary relationship, you will not get the level of commitment you may require from him.
If, on the other hand, you are curious to try out the kind of freedom an open relationship can give you, why not move forward?
Kristina describes her open relationship this way: "I was married for 20 years to a possessive, jealous man. He was from a culture—Morocco—that viewed women as possessions. I couldn't have any male friends; he was always suspicious and kept me basically sequestered!" Finally I filed for divorce and immediately set up a profile on Tinder.
I wanted to date a variety of men and make up for lost time!
On Tinder I met Phil, a Frenchman who was seeking a non-exclusive relationship. His profile said it all: "Looking for a sexual partner, regular or just from time to time." Like me, he had just left a long term monogamous relationship and wanted to sleep with as many different women as possible.
Since I did not want to re-commit to one man, Phil was a perfect match for me. We've now been in an open relationship for a year, and we are one of the happiest couples I know. We are each other's primary partner, but when Phil gets the itch to "try out another vagina" as he puts it, he knows he can do this with my full consent. And when I want to have a little variety sexually, he's fine with me hooking up with other guys."
Why open relationships don't work for some?
Sometimes open relationships don't turn out to deliver the dream they promise of a steady stream of different sexual partners. Some of the main reasons that an open relationship doesn't work include:
One of the partners

realizing that they

want to be exclusive

after all.

Multiple sexual partners

limits a person's opportunity to form deep bonds

with the people they are sharing their body with.

Fear of STDs

or actually catching and spreading an STD.

Your self-esteem may be damaged

, especially if your primary partner starts spending a little too much time with a person far more good-looking than you.

As you age, you naturally

want to commit to just one person

. The singles scene just isn't doing it for you anymore.
At the end of the day, only you can decide if an open relationship will meet your needs. Consider what these are carefully before you venture forth into this new relationship dynamic.
Share this article on
Want to have a happier, healthier marriage?
If you feel disconnected or frustrated about the state of your marriage but want to avoid separation and/or divorce, the marriage.com course meant for married couples is an excellent resource to help you overcome the most challenging aspects of being married.
Learn More On This Topic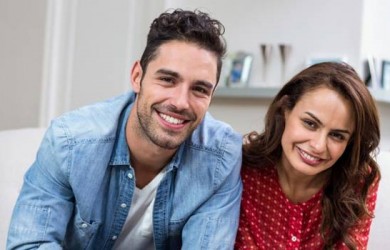 You May Also Like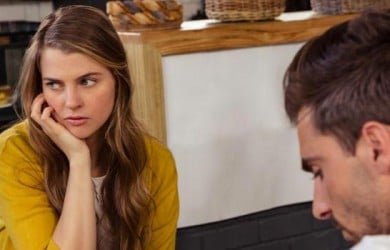 Popular Topics On Married Life