6 Steps to Effective Communication in Relationships
Communication is a skill that every couple needs. Effective communication in relationships is non-negotiable when it comes to relationship checklist.
It is important to adopt effective communication techniques, relationship communication tips, and strategies designed to help you learn to communicate properly.
The article sheds light on how to communicate effectively in a relationship, roadblocks to effective communication in marriage, and communication tips for couples that are easy and effective.
Importance of healthy communication between couples
Improving communication skills in a relationship by taking key steps of effective communication in relationships should be high on priority for every couple aiming for long-lasting happiness in the relationship.
Effective communication in relationships covers everything from how you handle conflict to how you talk to each other about your needs, or even how you make decisions about everything from money to vacations.
Couples that have great communication between them fight less, or when they do fight, they find it easier to get things resolved. Marital satisfaction and effective communication in relationships are not mutually exclusive.
Relationship communication skills are a must-have for sustaining relationship happiness.
There's less chance for resentment or misunderstandings to build up, and in general, their relationship runs more smoothly.
Communication is not an innate skill
Developing communication skills for couples is the basic element for a successful marriage.
However, it's not like having a flair for music or cooking. Good communication is something that can be taught and learned.
So if communication in relationships isn't your strong point, don't worry.
The art of communicating with your spouse effectively is not some rocket science.
The challenges of learning to communicate effectively can be easily thwarted if you are willing to enhance your relationship's communication skills.
By following just a few easy couples communications tips mindfully, you can dramatically improve the communication in your relationships.
If you're ready to communicate better with your partner and enjoy more understanding and less conflict in your relationship, why not start with some of our easy ways to improve marriage communication in couples?
How to communicate effectively with your spouse
1. Agree on a list of banned words
Do you find yourself defaulting to "maybe we should get divorced?" when things get rough?
Does your partner often threaten "maybe I should leave?"
Or perhaps one of you has fallen into the trap of purposely attacking a potentially hurtful topic.
It's not pleasant, but we're only human and we all fight a little dirty sometimes.
However, if you want to improve communication in your relationship, try setting up a list of banned words, personal insults, and issues that you both agree not to drag out in the middle of a fight.
Working on communication skills in a relationship entails avoiding words that rob a relationship of its balance and peace.
2. Let your partner know what you need
So many miscommunications come from simply not letting your partner know what you need. Effective communication in marriage is about articulating your needs, with clarity.
Neither of you is a mind reader, and you can't be expected to know what the other person requires.
If you need to know whether they're going to be home late, say so. Ask it.
If it's important that they should not make any plans for the both of you for the next four Fridays, then let them know.
If you could use some extra support with chores or running the household budget, ask for help.
Directness goes a long way toward improving communication in a relationship.
3. Ask instead of assuming
Many misunderstandings can be saved if you ask questions instead of assuming.
For example, if your partner is less into holding hands and kissing than usual, don't assume they're no longer attracted to you.
It could just be that they're very tired.
Or perhaps you want to book a vacation and you're assuming that they'd like to go where you'd like to go – but maybe your idea of a dream vacation is their idea of hell!
If you don't know something, or you're worried about something, just ask.
You'll stave off plenty of arguments and get into good communication practices, too.
4. Spend time together
It sounds obvious, but one of the best ways to improve marriage communications is by simply spending time together.
Make date night a thing.
Set aside regular time to go out, have fun, connect, or even just stay in and have a romantic meal.
Ask your partner questions about their lives and hopes and fears and feelings, and really listen to the answers.
The more time you spend getting to know each other, the better you'll understand how your partner thinks and responds.
This is true no matter how long you've been together.
People are always changing and there's always more to discover, so keep the lines of communication open and never stop getting to know each other anew.
5. Regulate your own emotions
So many fights get started because one of you is mad at how the other made them feel.
Now we're not saying you shouldn't bring up issues that hurt or worry you – of course, you should.
But it's also important to regulate your own emotions, and not fall into the trap of making your partner responsible for them.
Take care of your own emotional needs and take responsibility for making sure they are met.
That way, you'll be able to approach your partner from a much more equal, honest and mature place.
Also, watch this video on emotional regulation in a relationship and how to improve communication with your spouse by not demanding that our partner be responsible for our uncomfortable feelings.
6. Be respectful of your partner
Respect is the key to good communication.
If you treat your partner with respect, it helps foster open and genuine communications.
Treating them with respect means things like keeping your promises, checking in with their feelings, asking before sharing any personal information about them, thanking them for what they contribute to your relationship, and listening to their concerns with kindness and empathy.
In short, treat your partner the way you would want them to treat you.
Let them know that you respect them as a person and value their place in your life.
Improving communication in couples doesn't have to be complicated.
Sometimes a few small changes are enough to cause massive improvement and make your relationship a happier, healthier place.
You can also check out some useful relationship exercises for couples' communication here.
These are powerful and assertive communication exercises for couples that can go a long way in fostering a happy and healthy marriage.
However, if you feel that you are not equipped with the right tools in place to build effective communication in relationships, then seek counseling.
Couples can benefit greatly from formal, third party intervention in the form of couple exercises for communication, or communication skills therapy.
A trained, unbiased expert will help you navigate the challenges of effective communication in relationships, understand reasons for communication issues in a relationship and improve your ability to communicate with your spouse.
The mentioned six different ways alongside couples counseling to improve marriage communication can actually help in addressing many issues between couples easily and prevent matters from getting escalated unnecessarily.
Share this article on
Want to have a happier, healthier marriage?
If you feel disconnected or frustrated about the state of your marriage but want to avoid separation and/or divorce, the marriage.com course meant for married couples is an excellent resource to help you overcome the most challenging aspects of being married.
More On This Topic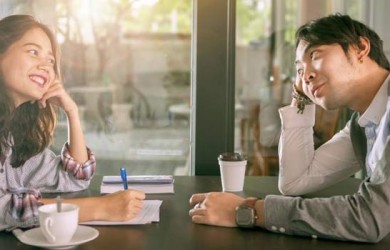 You May Also Like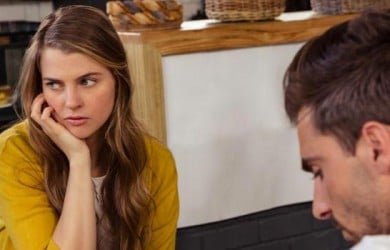 Popular Topics On Married Life