How Do You Spice up a Boring Relationship
So you're happily in love now? Well, good for you! You have found that one person that makes you feel amazing, extraordinary, and cared for.
However, have you noticed that lately, something is a bit off in your relationship?
Are you nervous deep down that this might seem to be the start of your relationship being too familiar and boring?
Whether you are already married or living together, you definitely need to know the ways on how you can spice up a boring relationship.
So, let's check out several effective and fun ways to ensure that your relationship remains fresh, alive, exciting, and burning.
Stuck in a boring relationship
Married or in a relationship? It's a nice overall feeling of happiness when you have finally found the person who "completes" you.
However, reality sets in, and after being with this person for many years, the so-called "honeymoon phase" is now over. Everything becomes too familiar.
You can be yourself with this person, and that's good, but being too comfortable with your spouse can contribute to a dull relationship. While it's good to be best friends with your partner or spouse, we certainly don't want it to be too boring.
That's why there are proven and easy ways to spice up your relationship. We don't want to be stuck in a boring relationship, right?
Some relationships drift apart, and this can cause temptations to kick in, and being too familiar can cause a spouse to lose interest.
So, how to fix a dull relationship and be able to find ways to fix a boring relationship? Let us check them out.
Tips to make a boring relationship fun again
Spice up a boring relationship and have fun again! Here are some easy but convenient tips to make a boring relationship fun again, and we mean it.
Just remember to be yourself and add twists on these lists to match you and your partner's personality.
Show your love
Spice up a boring relationship by showing your partner your love. It seems pretty simple, but if you think about it, being in a relationship for a long time is good, but sometimes, you become too comfortable that you forget to show your partner how much you love them.
Send texts again, hug your partner for no reason at all, give him or her a kiss on the forehead, and show this person that you love him or her.
Don't think that it's cheesy or too sweet – in fact, it's perfect.
Dress for your partner
You don't need to go out just to dress nice. Prepare a nice dinner for your spouse and dress nicely. Put on some lipstick and perfume.
Sometimes, with all the chores and the kids, we forget how to pamper ourselves and to do this for our partners as well.
Set goals together
How not to be boring in a relationship? Set goals together. What makes a relationship boring is when no goal excites both of you.
Set goals together that will ignite the fire of passion from both of you. Each time you wake up and go to work, you think of this goal, and you want to work together to make sure it happens.
Talk to each other
Are you in a relationship where you just go home and go straight to bed? Too tired to have a meal together as a family?
This is a major relationship killer. Make sure that you find the time and talk to each other.
Spice up a boring relationship and communicate. It may seem like a very easy task, but communication can do wonders in your relationship.
Surprise each other
If you think you're too old for surprises, you're not. You can definitely spice up a boring relationship with surprises.
A gift even if there is no occasion? Perfect!
How about cooking a fancy dinner and serving wine? So sweet!
Spend some time alone and apart
Too much time together can be boring. That's a fact. This is especially true with couples who are married and with kids. Seeing each other every day takes out the thrill of the relationship.
So, go and spend time apart sometimes.
Go to your mom's house and spend a few days there, go to the mall without your spouse. This makes time for you to miss each other.
Spice up your sex time
Don't ever forget your sex time when you are ruminating on how to keep your marriage exciting.
Be unpredictable in bed!
Spice up a boring relationship with new ways to make love. Use adult toys, try out role-playing games, and even try to tease your partner. It's fun and can definitely bring the best in your relationship.
Also, watch this video:
Try out new experiences
Be adventurous in bed but also elsewhere. Travel if you can, even locally.
Spice up a boring relationship by going on dates while trying out new restaurants!
Maybe you can also try cooking new recipes, or maybe trying out a new hobby. The possibilities are endless!
Overcoming a boring relationship
There can be many ways to spark up your relationship and even how to keep your relationship fun and exciting. You just have to first acknowledge the need to work on it first.
Overcoming a boring relationship can be a bit of a challenge, but then again, challenges are another thing that makes a relationship exciting.
Just remember one thing, though; never assume that your partner knows what you want. If you do this, what happens is that you'll get disappointed.
If you want something, tell it to your partner, again, this boils down to communicating with your spouse or partner.
Together, spice up a boring relationship with your partner, work together and see how fun it is to bring back the fun, excitement, and the fire that you have for each other.
Once you make a habit of these things and practices, you'll see just how fun it is to be with your spouse!
Share this article on
Want to have a happier, healthier marriage?
If you feel disconnected or frustrated about the state of your marriage but want to avoid separation and/or divorce, the marriage.com course meant for married couples is an excellent resource to help you overcome the most challenging aspects of being married.
Learn More On This Topic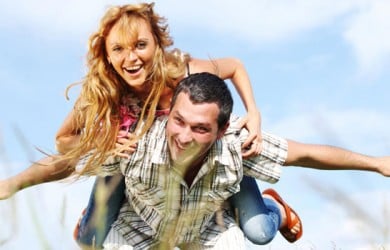 You May Also Like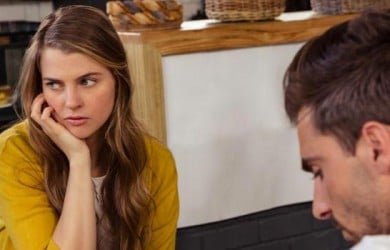 Popular Topics On Married Life