30 Ways on How to Be Romantic in Marriage
When people look for examples of how to be romantic in a relationship, nothing is more romantic than that. Adding romance to your relationship is vital to keeping it healthy and happy.
Suppose a couple does not pay attention to injecting romantic ideas and romantic activities day in and day out.
In that case, they may feel stale, uninspired, and even be at risk of having an affair with someone throwing them a romantic glance from time to time.
So, how to be romantic? Or how to add romance to your relationship?
You don't need to go big with romantic gestures for them.
What does it mean to be romantic?
What is romance in a relationship? Someone who is romantic or does romantic things is someone who does things to make their partner feel loved. It is a way of expressing affection, care, and love.
Romance is an important component of a marriage or relationship. We may love our partner very much, but if we do not express it, they may not know. Any marriage without romance can feel loveless, even when the partners love each other.
30 ways to be romantic in marriage
How to be romantic to a woman or man? No more worrying about how to be romantic. What are some examples of being romantic in a marriage?
Here are some small but significant romantic ideas that can add romance to your relationship and keep your relationship progressing quite nicely.
1. Fetch a beverage for your partner for no reason
Looking for romantic things to do for your partner and how to be more romantic?
Bring your partner coffee, a cold drink, or an adult beverage "just because."
Morning is a great time to serve them their favorite brew just how they like it. Set the cup right on the nightstand so they can indulge without having to get their slippers and robe on.
Hot afternoon? Fix a tall glass of lemonade with plenty of ice and mint for them.
Time for cocktails? Play bartender and mix up a special "love" beverage for your sweetheart.
2. Display affection
Wondering how to add romance to a relationship? Add affection.
One of the most obvious ways to be romantic in your relationship is to display more affection towards your partner.
Make it a point to give your partner a long, tight hug and a big kiss on the lips when you see each other each evening before you start the dinner preparation.
It will connect you and remind you that this is your particular person, and you are grateful for them.
Related Reading: 

13 Easy Ways To Show Your Affection In A Relationship
3. Prioritize sex
Too tired for sex? Do it anyway. The desire will make itself known if you just get started.
Couples need sex to feel connected; if you put this off too long, your connection might weaken. Lovemaking doesn't have to be long, but once you get going, you might find yourselves stretching it out just because it is so nice!
4. Compliment your partner
How to bring romance into a relationship? Make it a point to compliment your partner at least once daily. It doesn't have to be a huge statement. Just a "How nice you look in that outfit!" or "Yum, the dinner you are cooking smells delicious!" will do.
We sometimes forget that even in long-term relationships, we all need to be recognized and validated.
See something that reminds you of your partner? Buy it and give it to them now.
No reason to wait until their birthday; a surprise present says, "This made me think of you, and I knew it would give you pleasure."
These are some cute things for couples to do to bring back the feeling of romance.
Related Reading:

 How To Compliment A Guy- 100+ Best Compliments For Guys
5. Write your partner a poem
Not a poet? No worries! Even a tried-and-true "Roses are Red; Violets are Blue…" with an ending of your choice will strike a romantic note.
This can be one of your unique romantic ideas for your partner, and it will be one of the best romantic surprises ever.
6. Make a handmade card for your partner
Simple romantic gestures leave a lasting impact. Make your partner a handmade card for her birthday/your anniversary.
Yes, some wonderful cards are available at the store, but think of how your partner will be touched when she sees the time, effort, and creativity you put in to make her a romantic card.
So grab some card stock and some colorful felt pens, and get your artistic juices flowing!
Related Reading: 

A Guide To Romantic Gestures For Him and Her
7. Do a romance-themed meal for your partner
Breakfast? How about heart-shaped pancakes with a side order of bacon you've used to write out XOXOXO? Lunch or dinner?
How about a "red" theme (for hearts, get it?) with a starter of tomato salad, a main dish of spaghetti with red sauce, and a red velvet cake for dessert? Pink champagne is a must with this meal!
Related Reading: 

5 Best Romantic Dinner Ideas For Couples At Home
8. Go bike riding with your partner
If you and your partner are the souls attracted to adventures, this is one of the romantic tips in a relationship you must try.
Do you live where there are bike paths? Try renting a tandem bike for the ultimate romantic sports experience. You will have fun, making you feel closer to each other.
9. Create a playlist of romantic songs
Create a playlist of your favorite romantic songs and burn a CD. Call it "Music to Melt By." Put it on, dim the lights, and watch what happens.
10. Weekend getaway
Park the kids with the grandparents or some friends and surprise your partner with a genuinely romantic weekend. Pick her up from work with her suitcase packed and take off for that little inn you've always wanted to try.
Focus uniquely on each other for the entire weekend—no talk of work, children, or anything that takes your attention away from romancing your beloved.
Also Try: 

Romantic Getaway Quiz
11. Change it up in the bedroom
How to be romantic to your wife or husband? We aren't talking about sex here, but your bed linens. Buy some great high-thread-count sheets that beg you to jump into bed and relax into their luxurious feel (You can pick these up for a reasonable price at January White Sales.)
Add some pretty throw pillows (fake fur is sexy!), and you've just created a romantic space for you and your partner.
Related Reading: 

How To spice Things Up In The Bedroom
12. Shower together
Are you looking for romantic ideas?
The next time your partner is taking his morning shower, pop in there with him. Shampoo their hair and include a nice gentle head massage. Your start to the day does not get more romantic than that!
13. Initiate sex
If you are usually not the one to initiate sex, go for it! Your partner will be pleasantly surprised at this romantic (and libido-charging) gesture.
Having sex regularly too can become monotonous so try to change the partner in charge and initiate. A change of scenario can amp up your romantic relationship.
Related Reading: 

30 Ways On How To Initiate Sex With Your Partner
14. Flirt openly in public with your partner
Even if you are grocery shopping together, flirting is a great way to add romance to your relationship.
When you flirt with your partner in public, it will make them realize how much you want them and draw them closer to you.
15. Take a ballroom dance class together
These classes are becoming very popular as couples seek to bring themselves closer while learning the tango or salsa.
It is one of the most romantic ideas for couples and an excellent excuse for touching! All that sexual tension will eventually make you and your partner want more of each other.
Related Reading: 

15 Things Every Couple Should Do Together
16. No more sweatpants on the weekend
Yes, we know they are comfortable. But they also can kill the romantic spark. If you want to know how to be romantic at home, you must jump out of those pajamas and clean up.
You love that old college sweatshirt, but save it for when your partner travels out of town, ok?
17. Indulge in 10-second romance
Live in an apartment with an elevator? Use that alone time to make out, press yourselves, and heat things up. It's only 10 seconds, but it's 10 seconds of romance.
You don't have to make extraordinary gestures to know what it means to be a romantic. You have to find little moments of spark.
18. Explore non-sexual intimacy
Sex is great. It's also a fantastic opportunity to explore how to be romantic, but so many other forms of intimacy can be romantic.
Genuine physical displays of affection, such as cuddling, holding hands, hugging, kissing on the lips, and even maintaining eye contact, have been strongly linked to boosting partner satisfaction and heightening a sense of intimacy in a relationship.
The oxytocin released during physical touch also reduces stress and boosts monogamy.
19. Keep special mementos
Being romantic doesn't always involve incredible speeches or date night. Take, for example, keeping a memento box of your relationship.
Think of it as a deconstructed scrapbook. Keep letters, wrapping paper from gifts, concert tickets, and other tangible memories you have with your partner in a wooden box.
Related Reading:

 7 Awesome Ways To Create Memories With Your Partner
20. Look for ways to be sweet
As stated in the onset, sometimes the most romantic gestures are the simplest ones.
Studies suggest that partners showing gratitude for one another had increased marital satisfaction than couples who skipped their pleases and thank-yous.
Making breakfast, heading down to the bank so your partner doesn't have to, and bringing home their favorite chocolate bar may not sound like Shakespeare-Esque type romance, but these little things add to a lot in marriage.
Here is a video to help you plan your date night dinner:
21. Do something spontaneous
Spontaneity is an excellent avenue for romance in your marriage.
Surprise your partner by showing up at their work with a packed lunch, plan a spontaneous weekend getaway at a spa, or bring home a bouquet just because!
Your partner will adore these sweet and thoughtful gestures.
22. Have a couple's photoshoot
Doing a couple's photoshoot is a sweet and sexy way to boost romance.
Whether you just got engaged, bought your first house, are pregnant, or just bought a new puppy – celebrate it with a romantic photoshoot!
This is the perfect opportunity to celebrate your relationship and boost intimacy through all those ooey-gooey kissing pics.
23. Cook their favorite meal
Cooking at home is so inherently romantic. You get to plan your partner's favorite dish and serve it at the table with candles and wine.
Or you can take this romantic idea to the next level and make it a date night activity.
Choose a multi-course meal, spend the evening in the kitchen with a bottle of wine and your sweetheart, and get cooking!
Related Reading: 

5 Best Romantic Dinner Ideas For Couples At Home
24. Celebrate each other's achievements
Whether it's a significant achievement or a tiny win, it would be wonderful if you could just let your partner know that it is worth celebrating.
It will be a romantic and optimistic step in your relationship. Most people forget how to be romantic during hardships. Celebrating small wins makes it easier and rekindles the romance.
25. Revisit or rewrite your vows
There is something powerful and magical about wedding vows. As time passes, we often forget our promises on the aisle and move forward with life.
However, those vows can be more inspiring than any creative romantic ideas you will get.
Reread them or write new ones if you think your relationship has successfully fulfilled enough of those promises.
It can be utterly romantic.
Related Readings: 

How To Make Renewing Your Vows As Special as The Wedding
26. Take them on a picnic
The two of you can take a day away from home, from the city, and go on a nice picnic in a park or on the beach. Plan a nice lunch for your partner, and they will feel really loved by the gesture.
27. Sit by the fireplace
If you live in a cold climate, this is such a romantic thing to do. If you have a fireplace in your house, great. If not, you can plan a staycation and look for a property with a fireplace, sit by it, read together, or just spend some time with each other.
28. Go to a comedy show
Laughter can make you feel loved, and watching the person you love laughing is one of the nicest feelings in the world.
29. Write a song
If you want to express your love to your partner, write them a song. It doesn't necessarily have to be perfect, it can be funny, and they will love the fact that you tried.
30. Take a pottery class together
Creating things together can be pretty romantic. Take a pottery class, help each other make pottery, or even paint it.
The takeaway
Not everyone is born with the inherent ability to sweep their partner off their feet with romance. But don't worry!
These romantic tips will bring back the needed romance and help you build your relationship stronger than ever. Romance may not be everyone's cup of coffee, but it eventually finds a way when love blooms in a relationship.
Share this article on
Want to have a happier, healthier marriage?
If you feel disconnected or frustrated about the state of your marriage but want to avoid separation and/or divorce, the marriage.com course meant for married couples is an excellent resource to help you overcome the most challenging aspects of being married.
More On This Topic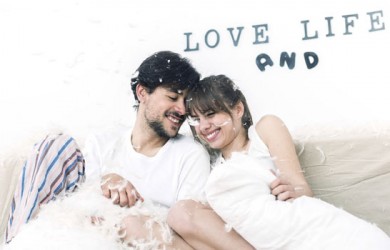 You May Also Like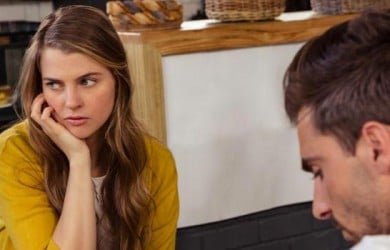 Popular Topics On Married Life