Relationship Dynamics: Meaning and Their Types
The way we interact and communicate with others serves as the foundation for creating our relationship dynamics. How we stand or carry ourselves, the words we use, and our facial expressions are some interactive behaviors that form the dynamics of a relationship.
It is clear that relationship dynamics play a vital role in all social, political, and economic systems, so let's dig deeper of what are the dynamics of a healthy relationship and how we can improve them.
What are the dynamics of a healthy relationship?
Relationship dynamic meaning can be described as the consistent patterns of interaction that occur between a couple.
Healthy relationship dynamics involve listening to what your partner has to say, expressing gratitude and appreciation for your partner, and being willing to apologize as well as show affection through touch or nice words.
On the other hand, dynamics in a relationship can be unhealthy or negative if they consistently involve one partner triggering an angry reaction from the other.
To fully understand what constitutes healthy couple dynamics, it is important to have a complete understanding of the dynamics of a relationship. In addition to the patterns of interaction in a relationship, couple dynamics involve various specific areas.
Related Reading: 

What Is the Definition of a Healthy Relationship?
Relationship dynamics scale
Prepare/Enrich, a couple's counseling program, offers a relationship dynamics scale to assess whether couple dynamics are healthy. This scale evaluates the following four areas:
Assertiveness:

This area of relationship dynamics evaluates whether each partner is able to communicate his or her needs and wants honestly while remaining respectful.

Self-Confidence:

This quality addresses the extent to which a person feels positively about themselves and maintains a sense of control of their life.

Avoidance:

A partner who scores high on this facet of relationship dynamics will tend to minimize disagreements and refuse to confront or directly address conflict in the relationship.

Partner Dominance:

In couple dynamics, partner dominance describes whether or not one partner seems to control the relationship.
The Relationship Dynamics Scale, which assesses the above factors, requires members of the couple to rate a variety of statements on a scale from 1 to 3, where 1 means that behavior occurs almost never in the relationship, and a 3 meaning it occurs frequently.
For example, the scale asks a person to rate the following: "When we argue, one of us withdraws… that is doesn't want to talk about it anymore; or leaves the scene." Scoring a 3 for this item would be suggestive of avoidance, which can cause an unhealthy relationship dynamic.
When a relationship has unhealthy couple dynamics, one partner may be passive or have difficulty expressing their thoughts or feelings regarding the relationship. A partner who lacks assertiveness within a relationship may additionally bottle up emotions and ignore conflict, also showing avoidance.
Unhealthy dynamics can also involve one member of the relationship making all decisions and trying to control the other partner. Sometimes, this can be the result of one of the partners having low self-confidence.
Regardless of the specific dynamics, it is not healthy or beneficial for the relationship if one partner is dominant while the other avoids conflict and has difficulty expressing his or her needs and feelings.
5 dynamics in healthy relationships
While unhealthy couple dynamics may involve avoidance of conflict and/or one person dominating the relationship, healthy dynamics in a relationship are quite the opposite.
Dynamics in healthy relationships involve a positive cycle, which is characterized by high self-confidence and greater levels of assertiveness. This becomes a positive cycle because more assertiveness tends to lead to increased self-confidence.
When both partners are self-confident and communicate assertively, each member of the relationship will be able to express their needs, wants, and feelings, which creates healthy dynamics in a relationship.
Healthy couple dynamics also include low levels of dominance and avoidance. When dominance is low, the relationship will be healthier, because both partners in the relationship will feel that their needs are important and they are able to have a say in the relationship.
When avoidance is low, disagreements are addressed instead of being pushed aside. This allows for open communication and healthy conflict resolution so that resentments do not build within the relationship.
As Prepare/Enrich explains, the four dynamics in a relationship are highly related and can lead to a happier relationship if the dynamics are healthy.
For example, if partners score high on the relationship dynamic of assertiveness, partners tend to like each other more and be more satisfied with their communication.
Here are some of the top five signs of healthy dynamics in a relationship:
You are able to openly express your thoughts, feelings, and needs without becoming angry.

You feel that your partner views you as an equal, and you also recognize your partner as your equal.

You feel positive about yourself.

You are able to address disagreements effectively and do not avoid conflict in order to keep the peace.

You feel that your opinions, needs, and wants within the relationship are just as important as your partner's.
Also watch: Signs you are in an unhealthy relationship:
5 differences between healthy and unhealthy relationship dynamics
When the relationship dynamics are not too well, it shows. Check out these signs of healthy and unhealthy relationship dynamics.
Healthy relationship dynamics:
Mutual respect and trust between partners

Communication is open, honest, and respectful

Both partners feel heard and validated

Both partners feel comfortable expressing their thoughts, feelings, and opinions

Each partner supports and encourages the other's growth and individuality
Unhealthy relationship dynamics:
Lack of respect and trust between partners

Communication is negative, manipulative, or non-existent

One partner dominates the conversation, while the other feels ignored or unheard

One or both partners feel uncomfortable expressing their thoughts, feelings, and opinions

One partner may try to control the other's behavior or limit their personal growth
Related Reading: 

Healthy vs. Unhealthy Relationships: How to Differentiate?
5 ways to change your relationship dynamics
If you are looking to change your relationship dynamics to avoid negative interaction patterns, unhealthy communication, and the potential breakup of the relationship, there are strategies you can use for improvement. Here are some of the top five:
Practice assertiveness using the DESC tool. Increasing assertiveness is especially important, given that it can help you to view your partner more positively.

Make an effort to listen to your partner. Most happy couples

report

that their partners are good listeners.

Stop avoiding conflict. The relationship dynamic of avoidance is one of the top ten complaints of married couples, according to a study.

Avoid putting your partner down during disagreements. This can lead to the unhealthy dynamic of avoidance and is associated with being unhappy in the relationship.

Be open to sharing your feelings; most couples in committed relationships desire this from their partners. Sharing feelings helps you to be assertive and prevents avoidance in the relationship.
Implementing the strategies above can help you to get out of a negative cycle so that your couple dynamic becomes healthier and less likely to cause relationship dissatisfaction.
Related Reading: 

10 Reasons You Need to Change the Dynamics of Your Relationship
Tips for managing challenging relationship dynamics
You may feel that you are trapped in a cycle of negative interactions with your partner, but with time, practice, and patience, you can move forward.
To address challenging dynamics in a relationship:
Talk with your partner about what you would like to see change in the couple dynamic. Remember to avoid put downs and communicate assertively. It is important that both of you are on the same page and willing to put forth the effort needed to change.

Once you decide to make changes, it is also necessary to give it time. You may not see changes overnight, and that is okay. Remember, you are changing learned behaviors or habits, and you may need to be

patient with your partner and yourself

as you learn new ways of interacting with each other.
More questions on relationship dynamics
If you are having difficulty managing challenging dynamics in a relationship, it is important to remember that dynamics can always change. Check out these questions to further understand the concept:
1. Can dynamics in a relationship change?
Even if the dynamics in your relationship have unhealthy traits like partner dominance or avoidance, they can change for the better. Experts report that couple dynamics are learned, which means people can also learn new ways of interacting.
If couples have been using unhealthy relationship dynamics like high avoidance, they can practice skills that help their relationship to become healthier.
For example, practicing assertiveness can lead to a more positive cycle of interaction in which both partners have high self-confidence. This then reduces negative cycles, such as partner dominance and avoidance.
You can change your dynamics in a relationship for the better by using the DESC assertiveness model, recommended by Yale University. This model involves the following four steps:
D: Describe the problem objectively. For instance, you may tell your partner, "You raised your voice and called me lazy when I didn't wash the dishes."
E: Express your feelings regarding the problem. For example, "When you called me a name, I felt worthless, insulted, and rejected."
S: Specify what you would like to happen differently next time. You might say, "Next time, I would prefer if you avoid raising your voice and calmly state that it would be helpful if I could wash the dishes for you."
C: Name what consequences you expect to occur if your partner is not able to respect your request. This might look like, "If you are not able to speak to me without yelling and name-calling, it is going to drive a wedge between us.
Practicing the above tool can help your dynamics in a relationship to change so you are communicating more effectively within a positive relationship cycle. This can correct negative relationship dynamics that include high levels of avoidance and partner dominance.
2. Why is it important to improve your relationship dynamics?
If you are trapped in a negative cycle with unhealthy dynamics in a relationship, it is important to take steps to improve your couple dynamics. Improved dynamics in a relationship are important for several reasons:
Changing your relationship dynamic can help you to get along better.

A healthier relationship dynamic can prevent you and your partner from separating or breaking up.

Improved couple dynamics can make you happier and more satisfied with the relationship.

You will feel more heard and understood by your partner if the dynamics in a relationship are positive.

Improving your relationship dynamic can increase intimacy.
The five reasons to improve dynamics in a relationship listed above have been demonstrated in research. For example, a joint study by researchers at Florida State University and the University of Auckland found that communication patterns can help couples solve conflicts more effectively.
For example, it is beneficial for couples to use cooperative communication and remain affectionate when resolving small problems. This demonstrates just how important healthy dynamics in a relationship can be.
If dynamics in a relationship are not healthy, it is important to improve them so that you and your partner are happy with the way you talk to each other and satisfied with the level of intimacy in your relationship. Ultimately, this can make your relationship stronger and more satisfying.
Another joint study speaks to the benefits of healthy relationship dynamics. This study found that both positivity and compassion are linked to higher rates of marital satisfaction. This reiterates the importance of being positive and respectful in interactions within your relationship.
Finally, a 2016 study in the Journal of Psychology found that married couples who are generally satisfied with their relationships are more effective communicators, tending to show more positive interactions and fewer negative interactions. This demonstrates that healthy dynamics in a relationship really go a long way.
Takeaway
If you have made an attempt to improve your relationship and still are not seeing the changes you would like, it may be time to work through relationship counseling to help you learn what are relationship dynamics and new types of relationship dynamics.
Sometimes, a neutral third party can help you to resolve issues that are too difficult for you to work through on your own.
Share this article on
Want to have a happier, healthier marriage?
If you feel disconnected or frustrated about the state of your marriage but want to avoid separation and/or divorce, the marriage.com course meant for married couples is an excellent resource to help you overcome the most challenging aspects of being married.
Learn More On This Topic
You May Also Like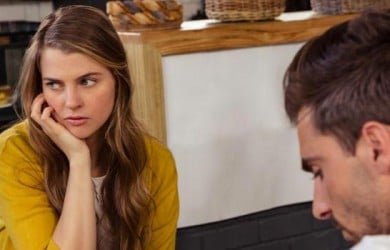 Popular Topics On Married Life