How to Stop Cheating on Your Partner
It is easy to judge cheaters, especially if you were hurt by your partner's infidelity before. However, cheaters are not necessarily bad people, although they have made decisions that led to hurting their partners. They might not know why they did it, and this makes breaking out of the cycle of cheating all the more difficult.
Cheating is quite common. A study found that one in five people admits to cheating. That number is probably higher since people can be reluctant to admit doing socially undesirable behaviors. Many of them are probably wondering, yourself included, how to stop cheating.
Check out five steps on how to stop yourself from cheating that could help you stop cheating your partner.
1. Identify why it happens
As with any problem in life, understanding the reason for cheating is the crucial step to eradicating it. Ask yourself, "Why am I tempted to cheat?" What precedes cheating behavior patterns? To stop infidelity, you need to comprehend what leads to it.
If you are not sure, consider cheaters' behavior patterns and see if you recognize yourself is any of them. Cheating can be a way to:
Avoid becoming intimate or dependent on someone in a relationship,

To punish your partner

Escape from a relationship you are not happy in anymore, or

Feel the excitement.
2. Understand what you want
How to stop cheating? Understand what purpose cheating has in your relationship. If you are wondering how to stop adultery in my marriage, examine your marriage well.
The hardest question to ask is not how to stop being a cheater; instead,
Why am I choosing to be a cheater?
Does cheating help you stay in a loveless marriage, or is it a step towards leaving it?
Is being addicted to cheating a way to stay and not change anything in the marriage itself, or is it a way to show yourself there is more to life and leave more easily?
Are you doing this to punish your partner for something, or doing this to get something you think is inaccessible in marriage?
How to stop cheating?
Take a good hard look at these questions, especially in the case of repeated infidelity in marriage. When you understand what you desire, you can try to achieve it in another way instead of cheating.
3. Address the problem
When you figure out what you desire from a relationship, you can start working towards it. Understanding the cause will guide what steps you take next.
If you are angry with your partner, you need to communicate and work through resentment. Start sharing more and talk about the issues. Your desire to punish your partner through cheating won't disappear unless you address the core of why you wanted to punish them in the first place.
If you want to leave and you can't see yourself in the relationship anymore, start thinking on how to approach the subject. Why didn't you have the nerve in the first place to end things and opted for cheating?
If you decide to stay in the marriage and need to know how to stop being a cheater, work on understanding what is missing in your relationship. Talk to your partner so you can both commit to making your relationship better. Address the problems you have, work on conflict resolution, and introduce more excitement.
"Do what you did in the beginning of a relationship and there won't be an end" -ANTHONY ROBBINS
Working through communication problems, intimacy issues, and introducing more passion into the relationship is necessary. We are not saying it will work 100%, but it gives your marriage a chance.
4. Stop with behavior patterns leading you to cheat
Different people consider cheating to be various things – texting, sexting, kissing, sex, etc. Where do you and your partner draw the line? Knowing this can help you avoid, not just the act of cheating itself, but also the paths leading you to cheat.
Say that you and your partner don't consider flirting to be cheating. Although that is true for you, have you thought about how it plays a role in cheating? It might ease you into adultery the same way sexting would.
Crossing one boundary makes it easier to cross the next one, and before you know it, you might not know how to stop cheating. Be mindful of each step you take towards an affair so you can learn how to avoid cheating.
Watch renowned relationship expert Ester Perel offers her thoughts in the famous Ted talk for more ideas.

5. Consider working with a professional
If you think you are addicted to cheating on your spouse and wonder how to stop cheating in my relationship, consider psychotherapy. A trained professional can help you uncover the root cause, patterns that lead you into cheating cycles and help you figure out how to avoid cheating. Whether you want to stay in the relationship or leave it, having a therapist work with you will make this process easier and more productive.
Furthermore, if your partner is aware of the affair and wants to stay together, couples counseling is preferred to individual therapy. Although you can both have your therapists, it is advisable to have a couple's therapist help you deal with the affair's emotional turmoil. They can help you manage the crisis infidelity provoked, facilitate forgiveness, understand factors that contribute to infidelity, and bolster intimacy through communication.
Change yourself to change the situation
There is no single answer to how to not cheat. If it were that simple, no one would be doing it. Furthermore, learning how to stop cheating is a process that requires several steps and time.
Understanding why it happens is often the first and critical step towards stopping with cheating. Knowing what you want from a relationship and whether you can get it in your current one is also essential. What is the affair helping you accomplish? Should you stay and fight or end the marriage and move on?
If you do decide to work on improving your marriage, communicate with your partner, and involve a professional therapist.
There are no simple solutions, but if you do the work needed, you can uncover why you are tempted to cheat and how to stop cheating now and in the future.
Share this article on
Want to have a happier, healthier marriage?
If you feel disconnected or frustrated about the state of your marriage but want to avoid separation and/or divorce, the marriage.com course meant for married couples is an excellent resource to help you overcome the most challenging aspects of being married.
More On This Topic
You May Also Like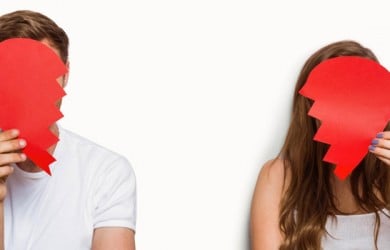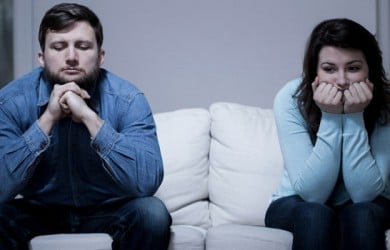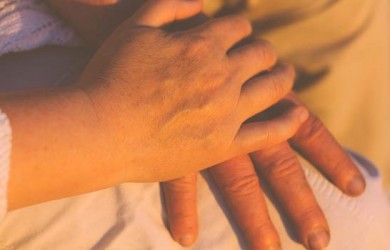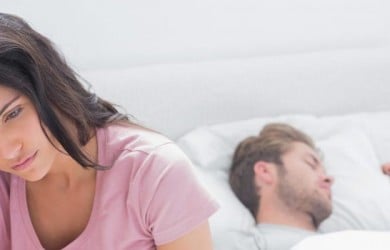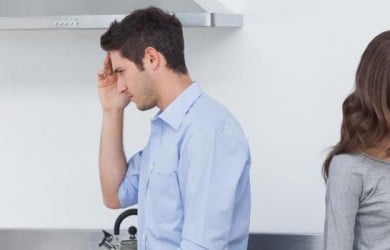 Popular Topics On Marriage Help