25 Different Types of Couple
There are different types of couples in relationships with distinct behavior, traits, and attitudes. Read this article to the end to find out more.
Love is a beautiful phenomenon that an average human experiences in their lifetime. No matter the number of couples relationships you might have seen in life, each of them falls into a particular group. Couples relationships are unique from one another, and each has its benefits and risks.
25 different types of couples we all have around us
So, what kind of couple are you? Keep reading to learn about the 25 different types of couples and their unique characters.
1. The inseparable couple
One of the popular types of couples is inseparable. You will often see this kind of couple together at events occasions, on the road, in the car, and so on. The partners in this relationship perform absolutely everything together and make vital decisions together.
If you invite one of the inseparable couples to a party, you already know their partner will be with them. Although this couple fights, they always find a way to mend their issues quickly before it degenerates.
Also Try: Why Do I Love Them So Much Quiz
2. The confused couple
This type of couple is the most difficult to understand. In this kind of couples' relationship, one minute, the couple is fighting; the next seconds, they are already making up. Even though they have issues, this couple usually finds a way to solve them.
At first, it might look like they won't make up, but they typically do. When you see a confused couple, it is best not to help them settle the affair because they might put you in an uncomfortable situation.
Another unique trait of this couple is that they usually have each other's back even when they are not on good terms.
3. The fence-sitters
This couple may look like a confused one, but they are not. Perhaps, due to their past relationships or experience, the individual partner is scared to be in a committed relationship. Thus, they agree to go with the flow.
When they are together, they do everything that normal couples do but tend to pull back when apart. The chance that this couple will be together for a long time is slim. Their relationship is similar to an open relationship where you can accommodate other people.
4. The conflict avoiders
What type of couple are you?
If you and your partner avoid any persuasion attempts but focus on your similar traits, you are conflict avoiders. This couple avoids communicating their feelings to each other to avoid a fight or argument.
These individuals have different needs and interests, but they don't reveal them to each other. The conflict avoiders depend on each other in certain areas, but they also understand and respect each other's boundaries. They are connected, and the caring regions that matter and are not afraid to show it.
Also Try: What's Your Conflict Style in a Relationship? Quiz
5. The volatile couple
One of the couples' relationships is the volatile couple. Unlike the conflict avoiders, these individuals confront their issues with intense emotion. When there is a conflict, they discuss it and stick to solving it.
Their discussion comprises jokes, laughter, humor, and lots of teasing. This couple believes in agreeing to disagree and will never leave an issue unsolved. They appear to love argument and logical criticism. However, they respect boundaries and do not disrespect or insult each other.
6. The love bird couple
The love bird has a lot to do with the inseparable couple. The only difference is that the love bird couples do things separately. More than anything, the love-bird couple is the ideal love many younger couples look towards.
The partners show their affection whenever necessary and have each other's back. They care and protect each other firmly. You often see this couple in pairs, representing obligation, loyalty, trust, and care.
Also Try: Who Loves Who More Quiz
7. The P.D.A couple
What type of couple are you? Are you the P.D.A. couple? In couples' relationships, P.D.A.stands for public display of affections. When you go to a public place and see couples holding hands, you can refer to them as the P.D.A couple.
This couple loves each other so much that they want the whole world to know. They have nothing to hide and are very proud of each other. It's not surprising to see this couple kissing and hugging each other outside. One thing all P.D.A. couples have in common is they don't care about what others say.
8. The age-gap couple
The age-gap couple defies all odds to be together. Most societies have sentiments against couples with a wide age gap between each other. For example, the gap between this could be as much as 10- 15 years.
Nonetheless, they face only their relationship and work on finding common ground between each other. They understand what they are against concerning their age and are ready to protect the love relationship.
9. The validating couple
What kind of couple are you and your partner operating? One of the types of couples you will see around you is the validating couple. This couple interacts with patience and calmness.
They identify each other's feelings and don't tamper with them. When they do, they are expressive about it. This couple put a lot of effort into understanding and supporting each other's perspectives.
Also, they recognize and acknowledge each other's feelings and emotions. These individuals are picky when it comes to confronting their differences. When they do, it might become a power tussle, but they soon settle it.
Also Try: What Kind Of Couple Are You Quiz?
10. The hostile couple
Unlike other couples, this couple has no intention of finding common ground. It's more about who wins an argument rather than confronting their issues. There is a tendency to be defensive by each of the partners.
In this relationship, one person tries to bring up a problem, while the other avoids it. During an argument, each partner states their point of view, but they are not interested in understanding each other's perspective. Their common vocabulary includes, "You never" or "You always," "You do this," You do that."
11. The office couple
Out of the types of couples, this duo is the best risk-taker. They know about the office rules concerning co-workers dating, yet they forge ahead with the genie plan.
While they give each other private love signs in the office, they meet outside the office environment to hook up. In some situations, the individuals act like they have no relationship in the office so that other co-workers don't suspect them.
Also Try: Is There a Workplace Romance Stirring for You?
12. The travelers
These couples' common ground appears to be adventure and sightseeing. Traveling was what caused the couples' relationships in the first place. This couple is more likely to be expressive and communicate well with each other.
They try not to hide feelings or emotions. Even when they have a busy lifestyle, the traveler couples create time to explore places together. They believe in de-stressing from work, family, and everyday life by going on adventures together.
13. The friends with benefits
The friends with benefit couples often agree not to be in a serious relationship but only have sex. While many people may cringe at individuals who opt for it, the relationship benefits the participants.
Dates, cinemas outings, or couples may or may not come up in this relationship. However, what stays constant is sex whenever it's called for. The motto of friends with benefits couples is 'No emotions, no commitment.'
Also Try: Does He Like Me More Than a Friend Quiz
14. The life partner couple
Another popular couple in the types of couples you see is the life partner couple. Remember those high school sweethearts who we all thought wouldn't last but were surprised, and they did? Those are lifetime couples.
They have gone through many changes that could break a typical relationship but are still standing strong. They have spent so much time together that they can only end up with each other.
Also Try: Who Will Be Your Life Partner Quiz
15. The best friend couple
This type of couple has been each other's childhood best friends before they started dating. Now that the couples are grown, they are still each other's best friends and support each other.
When they hang out with other people, they behave more like friends than lovers. Their interaction encompasses jokes, humor, logical argument, and reasonable debates. They have issues but usually, settle without anyone meddling.
16. The power couple
These couples' relationships rely on their business-minded lifestyle. One of their similar traits is that they are ambitious, but they create time for each other. They have the same business and work together.
When the couple is at work, they switch to work mode, and when they leave their place of work, they become all loved up. The partners are good-looking and intelligent, so it's easy to picture them having cute babies. Also, they are wealthy and successful.
Related Reading: 

What Is a Power Couple and How Can You Become One

?
17. The opposite couple
Among the types of the couple is the opposite couple. These partners have distinct traits, behaviors, and hobbies. For example, one can be outgoing, playful, and outspoken, while the other is reserved and introverted.
It usually amazes outsiders how they get along despite their behaviors, but they do and have the best of relationships.
18. The similar couple
Unlike the opposite couple, this couple has a lot in common. They have the same circle of friends, work in the same place, go through the same route, go to the same school, have the same hobbies, attitudes, and behaviors.
Despite all of these similar traits, one would think the couples should get along. However, they don't. Probably because they know too much about each other, they disagree. Also, they are too impatient to understand each other's perspectives.
Related Reading: 

10 Best Love Compatibility Tests for Couples
19. The long-distance relationship
The individuals in this relationship are in different states, towns, or countries. The only thing they have to hold the relationship is constant communication and reassurance of their love for each other. For LDR, there is no guarantee that the relationship will work out. However, couples who persevere usually win.
20. The party-goers
This couple probably met at a club or birthday party. Their point of attraction lies in attending events and occasions together. They are the couple that hooked up the first time they met at a party.
People might have thought they wouldn't make it, but they are still together. Now, they are not just partying around but also doing things only serious couples do.
Related Reading: 

5 Things to Keep in Mind While Planning a Bachelor Party
21. To good-to-be-with-him
In this relationship, the woman appears to be better than the man in finance, work, social life, and class. Thus, it is strange to people that the woman stoops so low to be with the man. However, no matter what people say, the woman stays faithful to her love partner.
22. Too good-to-be-with-her
Here, it is the man that appears to be of a higher class than the woman. In this kind of relationship, even family members have no say. The man is handsome, rich, and intelligent. However, the partner may not be lower class but is not close to the man's level.
Related Reading: 

10 Ways on How to Make Her Feel Special in Long Distance Relationship
23. The sexy couple
The partners aren't afraid to display their sexiness to people. By looking at them, you can tell they have a vibrant sex lifestyle. They get aroused when they see each other now and don't waste time. They also look out for and protect each other.
24. The serious couple
Out of all the types of couples, this couple often focuses on other activities in their lives, except their relationship. Despite that, they are very steady. At first glance, it doesn't look like they're having fun, but they try to enjoy each other's company in their own little way.
Related Reading: 

20 Signs She Wants a Serious Relationship With You
25. The true love couple
One of the best couples' relationships is the real love couple. These people are usually the old couples you see within your vicinity.
They started their affairs at a young age or through "love at first sight," and they have remained solid and steadfast ever since. This couple got married early against all odds and trained great children. Their love is the type everyone wishes to have.
What type of couple are you
So, from the above, "what kind of couple are you?" Or what type of couple are you?
If you have been asking your partner, "What kind of couple are we?" All you need is to consider the traits that come up often in your relationship and compare it with the different kinds of couples in this article.
Also Try: What Kind Of Couple Are You And Your Partner?
Conclusion
There are no specific rules that say you fit into a particular type of couple. With the types of couples available, don't be surprised if you fit into many couples' relationships.
People have distinct behavior and attitudes. As such, you and your partner may or may not be the same. The most important thing is that you understand your partner and find common ground where you both agree.
Check out this video about why it is unnecessary to judge age-gap couples:

Share this article on
Want to have a happier, healthier marriage?
If you feel disconnected or frustrated about the state of your marriage but want to avoid separation and/or divorce, the marriage.com course meant for married couples is an excellent resource to help you overcome the most challenging aspects of being married.
More On This Topic
You May Also Like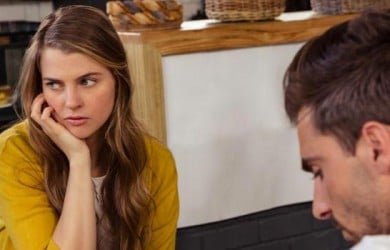 Popular Topics On Married Life