10 Best Love Compatibility Tests for Couples
Multiple factors contribute to happiness in a relationship, amongst others, how compatible you and your partner are.
A good relationship test for couples can tell if you are compatible with your partner and to what extent. It can also be quite insightful and fun to do them.
The results can start some important relationship conversations and help you have an enjoyable time together.
If you are interested to know more, check out our selection of the top 10 compatibility tests for couples to do together.
1. Marriage.com couples compatibility test
This relationship compatibility test has 10 questions helping you evaluate how much in harmony you are with your partner.
When you fill it out, you will get a detailed description of how suitable you are for one another. To make it more fun, you can both do it separately and compare the results.
You can also select any other compatibility test from marriage.com and enjoy comparing results with your partner across different ones. The results may surprise you, make you laugh, or open a discussion long overdue.
2. All the tests Couple compatibility test
After completing the 24 questions, your profile is described across 4 different personality categories. The test has questions covering four subjects – intellect, activity, sex, and family.
When you are done, your partner should do the test too, and the compatibility is seen by how much your profiles match. It takes less than 5 minutes to complete this love compatibility test.
3. The Big Five compatibility test
This relationship compatibility test is backed by research done on the Big Five personality traits.
After completing 30 questions, the test results provide you a score on extraversion, agreeableness, conscientiousness, negative emotionality, and openness to experience.
Your score is rated 0-100, depending on how strongly you relate to the particular trait.
You can invite your partner to do the compatibility test, so you can compare your results.
4. Similar minds compatibility test
This partner compatibility test is based on the Big Five model as well. It has 50 questions and requires you to share some basic information before proceeding to love testing questions.
Since it requires you to reply to how you and your partner think and feel about a particular subject, you can do it yourself, imagining what they would say or do it together.
They stress the importance of providing honest answers if you want the results to be trustworthy and valuable (but this is true for any test really). It takes less than 10 minutes to complete.
5. My real personality: Couple test, do you match?
This test contains 15 simple questions so you can do daily love compatibility to check how your evaluation of compatibility changes over time.
This compatibility test for couples focuses on your preference of food, movies, and activities.
When you submit the answers, you will get a description depicting how compatible you are.
6. Psychologia compatibility test
There are only 7 simple questions to answer, making this one of the shortest tests out there.
When you fill it out, you get a table with scores across 4 personality types – Sanguine, Phlegmatic, Choleric, and Melancholic.
There are two columns to fill so you can answer for yourself, and your partner can respond for themselves.
If you want to extend the challenge and have more fun, you can try to answer their column too, and ask them to do the same instead of you.
The difference in the test outcomes can be the basis for an interesting comparison that further helps you see how well you know each other.
7. Gottman relationship quiz
One of the important components of compatibility and successful relationships is knowing your partners likes and dislikes.
This relationship compatibility test helps you check how well you know your partner. It is worth sharing your results with them so they can correct the answers you got wrong.
After completing the 22 questions in this quiz, you get the results to your email address.
8. True love test
This relationship test is made up of scenario-type questions, and it can be quite insightful.
When you answer the questions, you get quite an extensive report with a thorough, personalized explanation of all your test scores, graphs, and advice based on your results. It takes about 10 minutes to answer the questions.
9. We should try it relationship questions
Are you and your partner compatible in bed? Do you want to know more about their fantasies? Take this test for couples and find out.
The results will only display sex fantasies that you are both into. Also, you can add your questions to the questionnaire before you let your partner start the test.
10. Love panky relationships questions to test your compatibility
Compared to the other compatibility test from the list, this one doesn't give you automatic results.
There are 50 questions you take turns answering, so it is best to set aside some more time to go through them.
The answers are meant to help you to get to know each other better and evaluate your compatibility autonomously.
Therefore, if you are looking for a simple love compatibility calculator, this isn't the test.
This particular test is a good match for anyone willing to invest more time and energy into building their relationship by exploring their compatibility.
Have fun and take it with a grain of salt
If you are wondering if you and your partner are compatible, take the tests we provided.
You can choose those that provide automatic results, or ones that you rate yourself. Whatever the results are, be critical towards them.
Even if a test shows you are not a good match, you can work on your differences and make them into your strengths.
Results can be insightful and help you understand how much in harmony you are and the areas to improve on. It can also help you open up important topics you are not agreeing or not harmonious on.
Take the tests we provided above to check your compatibility level and use it to build your connection and intimacy with your partner.
Share this article on
Want to have a happier, healthier marriage?
If you feel disconnected or frustrated about the state of your marriage but want to avoid separation and/or divorce, the marriage.com course meant for married couples is an excellent resource to help you overcome the most challenging aspects of being married.
You May Also Like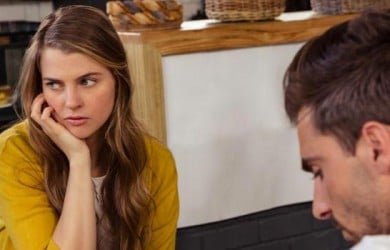 Popular Topics On Married Life