Couple Goals for Serious Relationships
You may find it funny, but a lot of so-called serious couples do not have long term goals in what they want from their relationship.
Marriage counselors and relationship therapists agree that a big percentage of couples are together simply because they love each other and enjoy each other's company. There is nothing else beyond that.
The lack of couple goals is one of the underlying reasons for divorce. A lot of women are guilty that their ultimate goal in a relationship is simply to get married, while some men are even shallower, they just want exclusive rights to their partner's body. That may be enough to start a relationship, but it won't be enough to make it last.
Serious couples relationship goals
Goals are different from dreams.
Goals are predetermined objectives complete with a plan of action on how to reach it. Dreams are something that happens when you're asleep or just too lazy to actually work on your objectives -it's technically the same as sleeping too.
Serious couples have an actionable and realistic plan on how to reach the end of their lives together. It doesn't end when they get married or have sex.
Those are only relationship milestones, and there are plenty that matters more, such as their 50th anniversary or the College graduation of their youngest offspring.
These are the relationship goals for couples that are serious about taking it to the next level past having great sex together.
Career alignment
If one of the partners wants to be a career soldier and will be assigned in different parts of the world due to the nature of the job, while the other wants a white picket fence in a small town while running a small bakery business, that is fine. But understand that in doing so, they will spend most of their relationship apart from each other.
If one or the other has an issue with that, then someone has to give.
Marriage requirements
It's easy to get married, Go to Vegas and get it done in an hour. If you don't want to go to Vegas, the local City hall can do it cheaper. But that is not the point, some things have to be in place before a couple even talk about tying the knot.
Here is an impartial list.
A house that's suitable for raising children (A bachelor's loft doesn't count)

Stable combined income

Parental blessing

A locality for the couple where their children can grow and develop (A warzone in Africa doesn't count -for humanitarian couples)

Life insurance policy
It's not an exhaustive list, but having all of the above is a good springboard when starting a family. Marriage and sex eventually lead to children, and children complicate a lot of things.
An educational plan
A lot of first world countries offer free education, but that doesn't mean that state-sponsored education is best for your children. If you happen to bear geniuses or mentally impaired kids there should be a plan in place on how to handle the situation for their growth and development.
A growth plan
Your children are not the only ones who need to grow and develop.
Inflation and reality will catch up quickly if parents do not have a growth and development plan for themselves. Goals for couples shouldn't just end once you are living together.
Living means life goes on, and life throws a lot of curveballs. Being one or two steps ahead of them will prevent turning your union into a toxic relationship.
Be realistic
One of the freaky couple goals is assuming that a hippy commune that both you and your partner love and advocate to fight corporate greed is great. It is romantic, until you have kids.
Raising children in a semi-Amish environment may sound like sticking it to the man, but you're also preventing your child from growing up to be the man. The world has changed, the seven of the Forbes top 10 richest people in the world weren't born from rich families.
Believing that God will provide or some other Deus Ex Machina will just fall into place to make your family life perfect is also unrealistic. You are most likely to encounter Murphy's Law than divine salvation.
Work your couple goals backwards
It sounds overwhelming planning your whole life when things change year-on-year, and you don't know when zombies will take over the earth.
That's just an excuse lazy people say, so they don't have to do it. Plans can change and adaptability is part of maturity and personal success.
Realistic step by step goals couples have will make their relationship stronger. By working as a team, with a clear view of where they want to go, and how to get there, strengthens the bonds of any group of people, serious intimate couples included.
In the Disney movie UP, the couple wants to live and retire together in Paradise Falls (based on a real place called Angel Falls in Venezuela). Their plans changed when they couldn't conceive, but they worked on it until it happened. Turning their house into a hot air balloon super blimp is funny, but it's a required step in getting there.
All serious couple goals should be the same. Pick a final destination for you and your family. (Hopefully, not a nursing home in Florida). Then find out what you need to get there. If you or your partner wants to spend the rest of your days on an island in Greece or Malta. Google how much it would cost, then consider how much it would cost in 30-40 years.
From there, you have a different goal, let's say it costs ten million dollars (Living expenses included), plan what activities will generate that income and save in the next 30-40 years. What skills do you need to do those activities? It then leads you to a different medium term goal.
What training, experience, education would you and your spouse needs to acquire those skills. It then leads to a more short-term goal. Where will you live in the meantime? How much can earn, spend, and save living a particular lifestyle?
Rinse and repeat until you reach a point where you are already equipped to do the next step. Assuming you planned all of it with your partner, you now have a realistic and workable couple goal any serious relationship should have.
Share this article on
Want to have a happier, healthier marriage?
If you feel disconnected or frustrated about the state of your marriage but want to avoid separation and/or divorce, the marriage.com course meant for married couples is an excellent resource to help you overcome the most challenging aspects of being married.
Learn More On This Topic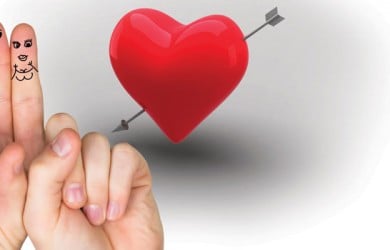 You May Also Like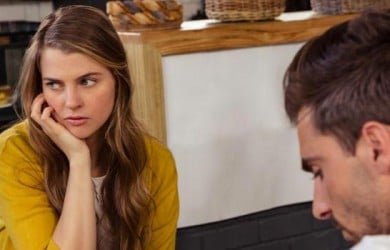 Popular Topics On Married Life