5 Things to Keep in Mind While Planning a Bachelor Party
Planning a bachelor party might seem straightforward, but remember, overlooking just one detail can bring the most epic night of your life to a grinding halt.

There are some do's & don't that you should keep in mind when planning a bachelor party. Here are some pointers to make sure yours goes down without a hitch.
First, did you remember to arrange transport?
The day has finally come.
You and the boys are about to embark on a drunken adventure complete with steaks, champagne, nightclubs, and maybe something a little spicier to celebrate the groom's last night as a free man.
And better yet? You've planned it all—tickets, bookings, invites, gifts and more.
But did you remember to arrange transport? No? Just going to wing it and grab an Uber?
A rookie mistake as simple as this can end up shaving as much as an hour off of your night, ruining the schedule you've worked for months to plan and making everyone's night more stressful.
If you truly want to plan a legendary bachelor party for the whole squad, you've got to get everything right. No detail is insignificant.
Here are some things that many people overlook when planning a bachelor party that lead to separated groups, long waits, stress and tension, and even ruined evenings. Don't let it happen to you!
5 details you can't miss when planning a bachelor party
There's a huge difference between a normal night out and a bachelor party.
This night should be one that goes down in history, and for that to happen, everything has to go perfectly. Keep the good times rolling and the booze flowing by remembering these simple yet easy-to-forget details.
1. Timing is everything
You might think that a little too much hooch and Redbull are the primary causes of bachelor party calamities. But, the truth is that timing causes the most problems.
Drinks on a rooftop bar at 8:00, dinner at 9:00, pregame at 10:30, hit the club at 12:00, after hours at the strip joint at 2:00.
Sounds pretty good, but what if someone meets a girl at the club? What if the groom gets a taco craving at 11:30 and needs to feed? What if Chad, who's always late, is late?
Packing your night with awesome activities is what most bachelor party planners do. After all, more is better, right? Not necessarily. If your crew feels rushed, it will definitely cause conflict, and if you show up too late to a destination, you could lose a reservation for food or your table at the club.
Imagine showing up a little too late and having to wait in line with the rest of the plebs?
Here's how to make sure you get to do everything you want and not have to worry about timing.
Tell everyone to show up 45 min. Before, you actually need them to be there. Even if someone shows up half an hour late, you'll still be ahead of schedule.

Only make two hard bookings. And make them far apart. Ideally, these bookings should be for the restaurant and the club. Any other plans before, after, or between these two bookings should be considered optional in order to keep the night flexible and your crew ready for anything.

Keep your destinations close by. If the pregame spot is six miles away from the club, you're going to spend a lot of time in the car if you're in a city. Do your research and book all your spots within a couple miles of each other, if possible.
2. Get some wheels
If you've got a number of places to be, you can't be bothered to wrangle multiple taxis or Ubers, and you certainly shouldn't be driving yourself.
To eliminate one of the biggest bachelor party pains, book a van or a limo for the entire night.
Whether you're trying to get to the club after midnight or need to veer off-course to the liquor store, transportation will be waiting when you walk out the door.
3. Live like kings
If you're going to plan a bachelor party, you need to do it right. That means VIP bookings all the way. This makes the room feel like an absolute king, and it also prevents a lot of possible problems.
Getting that private room at a restaurant means you won't have to worry about screaming babies when toasts are being made. Plus, you'll get your own personal server.
At bars and clubs, it's even better. Booking a VIP table means you'll never have to wait in line for entry or for a drink at the crowded bar.
Recommended – Online Pre Marriage Course
4. Eat, drink, water, and be merry
Shots. Beers. Champagne. Repeat. No matter what you think is going to happen, everyone is going to be a lot more than tipsy by the time this party gets underway.
Bachelor parties are often ruined by one unfortunate member of the party getting too wasted and the rest having to take care of him.
If it's the groom, it's even worse. It happens far too often that the groom passes out before midnight, and the hundreds or even thousands you spent on VIP bookings goes down the drain.
To prevent this from happening, consider these easy tips:
Only take one shot before dinner
A couple of beers or cocktails are all good, but if Brett keeps lining up the shots before the clock even strikes 7:00, someone is going to crash by 11:00.
Include a carb-heavy element with dinner
If you're planning the whole meal, stick a rice or pasta dish in there. If it's every man for himself, get a plentiful appetizer platter of mini-sandwiches, crackers and dips, or pita and hummus to line the stomach. Pizza and burritos work well too!
Bring a cooler of water bottles and keep it in the car. Water might not help you curb your level of shwastedness, but keeping hydrated will decrease the urge to slam beers and cocktails like there's no tomorrow.
5. Designate a dude
Some things that ruin bachelor parties just can't be predicted. Most of these are made up of the brilliant ideas that drunk people have.
Hey, wouldn't it be awesome if we got naked and robbed that 711? Most epic robbery ever! It sounded like a good idea at the time, said the groom four years later at his parole hearing.
Finding a sober eye to watch over the crew is a surefire way to stop things from crossing the line.
Nobody wants to be left out of the fun at a bachelor party, so find someone else who isn't really associated with your squad to tag along and stay sober.
Tell the guys beforehand that it's his job to make sure nobody hits on the girlfriend of the guy at the bar who looks like Steven Segal or decides to take a leak on a cop car while rapping an NWA classic.
It shouldn't be hard to get someone to sign up for this role. Offer up a bottle of scotch and a free dinner and you'll get plenty of takers.
Consider using a party planning service
Planning a bachelor party is no easy task.
Even after months of planning, there will likely still be something that you've overlooked or didn't predict. This happens for one simple reason: most people who plan bachelor parties have never done it before!
To get it right the first time, consider using a party planning services. For a small fee, experts who have planned hundreds of bachelor parties will make sure everything goes perfectly.
They can make recommendations, hook you up with exclusive prices, and book tons of different activities that go way beyond dinner and drinks.
If you're having trouble planning a bachelor party follow the tips in the article and you should have the most unforgettable bachelor party that will be talked about for days at length!
Share this article on
Want to have a happier, healthier marriage?
If you feel disconnected or frustrated about the state of your marriage but want to avoid separation and/or divorce, the marriage.com course meant for married couples is an excellent resource to help you overcome the most challenging aspects of being married.
More On This Topic
Recent Articles
You May Also Like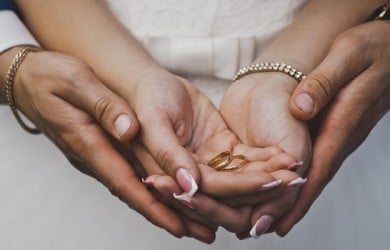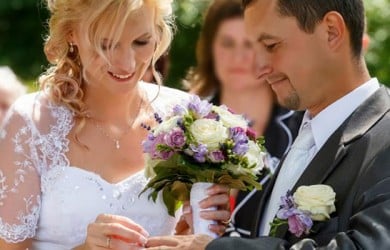 Popular Topics On Getting Married