What Is a Power Couple and How Can You Become One?
'Power couple' is a popular metropolitan term which many of us might have heard commonly. The term frequently comes into the picture, especially in the tabloids, while referring to any celebrity couple or a powerful business couple.
If we go by the standard power couple definition, it is a couple entailing two people who are each authoritative or going strong in their own right.
But, of late, the term isn't constricted just to celebrity couples or famous people. Super couples can be found anywhere, perhaps you could be one yourself, or could be having a fantastic couple in your friend circle.
To understand better what is a power couple, and how to become a power couple, read along. The following are given some typical power couples signs that will help you become a strong couple.
1. They celebrate each other
The super couple is always strong and tightly bound. Every person has unique strengths and weaknesses. But, a solid couple is the one who makes up for each other's weaknesses and acknowledges each other's strengths.
They despise conflict. They celebrate each other and put each other first. They and their significant other go out of their way to celebrate and cheer for each other's victories and winnings.
They are the first to support their significant other's life decisions and choices. They do not try to thrust their likings and preferences on their partner.
2. No societal pressure can bother them
What is relationship power? A couple who never succumbs to the external pressure depicts the relationship strength in its true sense.
Their relationship is based on a solid background, and no amount of societal pressure, obnoxious ex, or a clingy colleague can change that.
They don't judge their relationship on the basis of what others think of them. As a matter of fact, they don't allow people to intrude in their personal lives to be able to intervene or influence them.
They have each other's back. Their love is ultimate and complete.
They understand each other's shortcomings, and help each other grow; they complete each other.
3. Their friends and family root for them
Their friends and family have noticed the obvious change that has occurred within them after they got into the relationship.
They have changed for the better. They are more happy, sympathetic, empathetic, and there for each other.
These things may make others jealous but, for their tightly knit group of friends and family, life is heaven, and they are the designated angels.
4. They are the relationship guru
Power couples radiate confidence, strength, happiness, and a sense of serenity and calmness. Such aura is quite evident and hard to resist.
The calmness such as this comes from a strong bond of intimacy. And because such aura is quite obvious, they become the go-to person for relationship advice and therapy.
Although you don't dream about it, your daily life becomes a fairytale movie, and you and your significant other becomes the lead hero and heroine for the decades to come.
5. They are adept at handling the tough times
Super couples have been through the mill; they have been through each other's worst and best. They have seen the other person at their lowest and have helped them step up the ladder and move ahead.
They have celebrated life and mourned the losses together. And all of this has only brought them closer and made them stronger. They are undeterred despite the setbacks.
Life has been tough for super couples, but they knew that each of them has unique strengths and shortcomings.
The important thing is that they embraced each other's shortcomings. And, they were not afraid to switch roles and give each other a breather.
6. They are planners
Power couples plan ahead and work hard. They are usually ready for the unsolicited and unforeseen circumstances.
Obviously, nobody can predict the future. But then, there are people who are taken back with the onset of unpleasant events, and there are those who welcome challenges with an unwavering smile.
So, these are the people who excellently plan for the future, and are prepped up in advance to face the adversities.
7. They are not jealous
They are not the jealous kind and are super secured people. They celebrate the life and success of themselves and their friends.
You will never find them gossiping or harboring ill feelings for others. They are hard workers and do not fret about others' opinions or words.
This attitude needs high self-esteem and great confidence. It isn't something too common to be found in many people around us.
Also Watch:
Wrapping up
How can you become a power couple?
There is not a lot that is required to be a super couple. Though it may seem a daunting task if one is to take one step at a time, it can become quite easy with time and compromise.
Just remember that whatever you do, learn to appreciate each other and be there for each other.
Life is precious and worth living – live and be happy together!
Share this article on
Want to have a happier, healthier marriage?
If you feel disconnected or frustrated about the state of your marriage but want to avoid separation and/or divorce, the marriage.com course meant for married couples is an excellent resource to help you overcome the most challenging aspects of being married.
More On This Topic
You May Also Like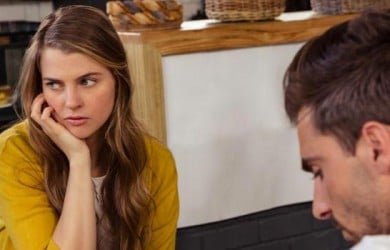 Popular Topics On Married Life