What Does Self-Sabotaging in Relationships Mean?
Good question and you have come to the right place to find out. When we hear the word "sabotage" used, we usually think of spies, trench coats, sticks of TNT, international locations, or movies involving espionage and jammed guns and such. Wrong.
Self-Sabotage is when you hurt yourself usually subconsciously in various situations. It is a form of behavior people create (usually unintentionally) for themselves which interferes with their goals.
Procrastination can be a form of self-sabotage as can self-medication with drugs or alcohol. Smoking cigarettes or ingesting substances which are inherently unhealthy can also be considered self-sabotage. That pint of Ben and Jerry's rum raisin you had for dinner after your last breakup could also be considered a type of self-sabotage.
Many people self-sabotage in their professional lives in their workplaces. They may turn down promotions or turn in sub-standard work because of the part of their personality which causes them to self-sabotage.
In a nutshell, self-sabotage is any behavior that gets in the way of your intent or goal.
So, a self-sabotaging relationship means what?
The idiomatic expression "you are shooting yourself in the foot" contains the essence of what a self-sabotaging relationship is. You are in a relationship, all is going along well, but for one reason or another, you are sabotaging it.
Maybe you are always showing up late when you know your partner is a punctuality freak. Or maybe your partner is on a fat-free diet, and you "mistakenly" add butter to a sauce for that romantic dinner you are making for the both of you. There are many ways where self-sabotage can appear in a relationship.
Are there other forms of self-sabotaging relationships?
Indeed there are. Most people do not enjoy being hurt in relationships nor in their day to day lives. Kathy Monroe, 35, has had a string of relationships in the past ten years, but all have ended rather abruptly.
Kathy told us, "I love happiness at the beginning of a relationship. I enjoy learning about my partner, going places with him, and just being with him. Usually, at about the six-month mark, I start getting nervous, afraid that my partner may dump me, so rather than being the "dumpee", I take action and become the "dumper". That way I never experience rejection."
Kathy has insight into her actions, but that does not stop her from sabotaging what might have been a very fulfilling relationship. She ended by saying, "I know. I know. I am very well aware that this is probably not the healthiest way to run one's personal life, but I just cannot handle being dumped, so I short circuit that possibility."
How can you tell If you are self-sabotaging?
Has anyone ever said to you, "You are your own worst enemy"? If so, they may have noticed a behavior or action of yours which could be self-sabotaging in nature. Sometimes friends or family will notice it and mention it to you. Generally speaking, self-sabotage is a negative aspect of a person's behavior. Whether or not it is a component of your personality, is up to you to realize.
As mentioned, you can ask your besties or family members if they think you have and act on this quality.
It is hard to be objective about less than positive aspects of ourselves, so asking people who are close to you may yield an answer.
Here is a quiz which will help you determine if you are sabotaging your relationship. Take it and see how you do. You may be utterly surprised by the results.
Why should you become aware of your self-sabotaging tendencies?
Generally speaking, self-sabotage is a negative aspect of a person's behavior.
Self-sabotage can become very serious and even lead to divorce, and other serious life matters. It is difficult to maintain a relationship if you are self-sabotaging. If you are self-sabotaging in your professional life, you could find yourself looking for new jobs with a higher than average frequency.
How can you stop self-sabotaging?
This is the question. If you have become aware that you are self-sabotaging and want to stop, here are some ways that may help you to modify or stop self-sabotage all together. There is no one right way; you will have to see what works or does not work for you.
Seek help from a counselor or therapist

who specializes in self-sabotage. Call professionals in your area, ask questions and inquire about rates before you commit to this sort of therapy.
If there are no counselors or therapists in your area, you should look at the option of seeking help online. As with face to face counseling, be sure that the person you choose has experience in helping people who self-sabotage.

Look for patterns in your own behavior and identify events in the past which you would deem "self-sabotage".

If you are self-aware

, you can try and go forward with past knowledge and aim for a different outcome.

Ask your family and friends to point out anytime they see you starting to self-sabotage. This can be very difficult for both parties–having a thick skin helps! Nobody likes to hear criticism about their behavior, so proceed with caution if you choose to help yourself by having friends and families comment.

Take time every day to reflect upon what happened that day and your reaction to the events of the day. Try to become more self-aware. Consistently focus on your daily goals. Ultimately, you are accountable to yourself.

Some people find journaling helpful in helping them to focus on their self-sabotaging behaviors. By having themselves write down and reflect on these behaviors, they may notice patterns emerging after a while, and with that knowledge, begin to change any self-sabotaging tendencies.
These tips should be able to help you get through your self-sabotaging tendencies.
Share this article on
Want to have a happier, healthier marriage?
If you feel disconnected or frustrated about the state of your marriage but want to avoid separation and/or divorce, the marriage.com course meant for married couples is an excellent resource to help you overcome the most challenging aspects of being married.
Related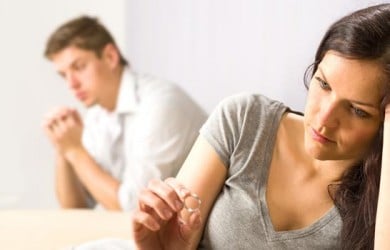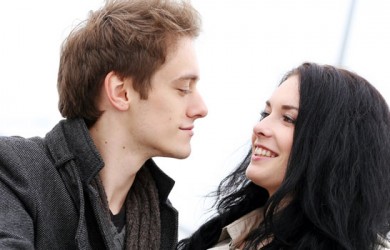 Recent