How to Deal With Gaslighting in Relationships in 15 Ways
Gaslighting is defined as a form of psychological abuse where a person or group makes someone question their sanity, perception of reality, or memories. They do it by slowly manipulating their mindset and the information they receive.
People experiencing gaslighting often feel confused, anxious, and unable to trust themselves. It is not easy to deal with gaslighting – how to deal with gaslighting is, undoubtedly, a process one needs to understand, especially if their partner frequently resorts to gaslighting during an argument in the relationship.
Also Try: 

Am I Being Gaslighted?
What is gaslighting in a relationship?
Gaslighting is a term that is not very clear, and many people wonder what gaslighting is in a relationship.
What is gaslighting in a relationship? Gaslighting in relationships is a manipulation technique that makes the other person develop self-doubt and brainwash them, which makes them lose their sense of self-worth, identity, and perception.
This term was taken from the film Gaslight, created in 1944 that shows how a husband convinced his wife to question herself and reality around her.
There are many different types of gaslighting techniques and methods used by gaslighters.
Related Reading: 

What Is Gaslighting in a Relationship?
Why would a partner resort to gaslighting in a relationship?
While gaslighting is a form of abuse, and is not justified, there are several reasons why someone would resort to gaslighting their partner. Which brings us to the question – Why do people gaslight?
1. For control
Since healthy relationships rely on each other, it isn't a surprise that they follow each other's advice. They cooperate on their goals and pool their resources.
It is the belief of most people to help each other, and if that is too impractical, we should at least help those that are close to us. Given that, it shouldn't be necessary to play tricks to get someone close to do us favors. But some people still resort to gaslighting and other means of control.
That right is unconditional with no strings attached. Gaslights want to keep that right, but don't want their partner to have any. You may think it doesn't sound fair, well it's not, that's the point.
Related Reading: 

How to Recognize and Handle Manipulation in Relationships
2. Manipulation
Gaslighting is a method manipulative partners use to control the relationship. There are low-handed people who don't want an equal relationship with their partners. So, it is up to the partner at the receiving end to learn how to deal with gaslighting in a relationship.
The moment you realize you are intimate with a potential gaslighter, but you want to keep the relationship, here is some advice on how to deal with gaslighting spouse.
Such conditions make it difficult for the partner at the receiving end to skillfully deal with gaslighting – how to deal with gaslighting; therefore, calls for some expert advice.
Related Reading: 

7 Common Signs of Gaslighting to Look out For
How to recognize gaslighting behavior
How to stop gaslighting in a relationship? If you have been wondering how to stop someone from gaslighting you, or how to deal with a gaslighter, the first step of the process is to recognize gaslighting behavior.
Gaslighting emotional abuse and manipulation can be recognized with the help of the following behaviors. If you see your spouse or partner exhibiting one or more of the following characteristics, it could mean that you are dealing with a gaslighting spouse or are married to a gaslighter.
You are made to believe that you are too sensitive.

You find yourself feeling

confused in the relationship

.

You think you are at fault for everything that is wrong in the relationship or marriage.

You always find yourself apologizing.

You wonder if you are good enough.

You do not bring your emotions to the front in order to

avoid conflict

.
To understand more about signs of gaslighting, watch this video.
15 Ways to deal with gaslighting
"How to deal with a gaslighting partner?" can be a common question for people who feel they are being gaslighted in a relationship or marriage.
Related Reading: 

Disturbing Stages of Gaslighting in Relationships
If you are wondering how to handle a gaslighting husband, or how to handle a gaslighter, here are 15 ways to deal with someone who blames you for everything.
1. Privately verify their information
Gaslights are pathological liars.
They will blatantly lie in your face without blinking an eye. They will violently react when confronted about them, so it's best to make your own private judgment while verifying the information.To defend yourself against gaslighting, make sure you are sure that you are gaslighting.
2. Do not argue
Gaslights are great at rationalizing.
They are experts in the use of argumentative fallacies and will never let you have the last word. Unlike a courtroom where there are two opposing lawyers and a neutral judge, it is just between you and an experienced liar.
There is no good end when arguing with a gas lighter. So, it is better to learn how to deal with gaslighting husband/wife skillfully. To stop someone from gaslighting you, try not to get into an argument with them.
3. Ground yourself
One of the most important defenses on how to deal with gaslighting in a relationship is to keep your individual identity.
A gaslighter will try to destroy your perception and the world you built for yourself.
They will use hints, doubts, and gossip to break down your foundations. Keeping things that matter to you outside your relationship, but close and protected prevents the gaslighter from achieving their goal. For recovering from gaslighting, keep yourself grounded.
4. Assess your own personality
Gaslighting slowly changes your morals to fit the needs of your spouse. Make sure you don't make any large compromises for the sake of keeping the relationship together.
5. Contact your friends and family
Do not tell them about your situation, but you must stay connected with people who will be there for you if things get bad. They are also people with a similar mindset as you. They will notice if you changed.
6. Calmly say 'No'
If you feel you are being forced into deciding against your principles, learn to say no. Expect your spouse to try different methods to change your mind.
7. Reason out your judgement
You may be overreacting, and your spouse is just trying to help you become a better person. If they are willing to listen and adjust for you, then it's possible you are just paranoid and imagining your spouse is gaslighting you.
However, if they refuse to lose an argument and become physical, things will become dangerous.
Also Try: 

Is There Gaslighting in My Relationship
8. Consult a professional
Once the domestic violence line has been crossed, it will only get worse from there. However, going straight to law enforcement may exacerbate the situation, especially if it only happened once.
Consult with a therapist or counselor on how to deal with a gaslighting husband with violent tendencies.
9. Rebuild your self-esteem
One of the critical ways gaslighters can affect you is to break down your self-esteem. You might need to rebuild your self-esteem gradually to prevent gaslighting.
10. Remember you cannot control other people's actions
While it is normal for someone being gaslighted to feel that they are at fault, and if they do something more, their partner's behavior will change, you need to understand that you cannot control other people and their actions.
Your partner's gaslighting behavior is a reflection of their problems and not yours.
11. Have compassion for yourself
When you have been gaslighted for a long time, you might start seeing yourself in a different light. Have a little more compassion for yourself, be kind with your thoughts, and indulge in some self-care.
If how to deal with gaslighting has been a common concern for you, compassion for yourself may be the answer.
Related Reading: 

How to Practice Self Compassion for a Satisfying Relationship
12. Keep a journal
Keeping a journal can help you understand behaviors and patterns easily and take better control of your thoughts. If you feel your partner gaslights you, journal entries can help you understand the pattern and find a solution.
13. Support groups
Support groups are a safe space, and they help people know that they are not alone. If you are trying to stop gaslighting behavior, talking to people who have had the same experiences can help you navigate the situation better.
14. Get out and do not return
Suppose the relationship or marriage is abusive in terms of gaslighting, and you cannot find a solution. In that case, it may be right to get out and not consider returning to the relationship. You should also consider therapy to resolve these issues.
15. Meditate
Meditating can help you become more mindful of your thoughts and help you take control of your mental health. Meditation can be an essential tool to deal with a gaslighting partner. If you are asking how to deal with gaslighting, meditation may be a good idea.
Related Reading: 

25 Gaslighting Phrases in Relationships You Should Not Ignore
Conclusion
It's not easy how to deal with gaslighting.
Most situations are irreversible, and unless your partner is willing to change for your sake, it will only worsen as time goes by. Make sure to keep your wits about you, protect the children, if any, and hopefully, the gaslighter hasn't turned them against you.
Most people will try their best to save the relationship, but remember, it will only work if both partners are willing to change their toxic personalities. Otherwise, you are just delaying the inevitable.
Share this article on
Want to have a happier, healthier marriage?
If you feel disconnected or frustrated about the state of your marriage but want to avoid separation and/or divorce, the marriage.com course meant for married couples is an excellent resource to help you overcome the most challenging aspects of being married.
More On This Topic
You May Also Like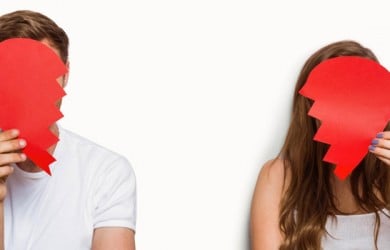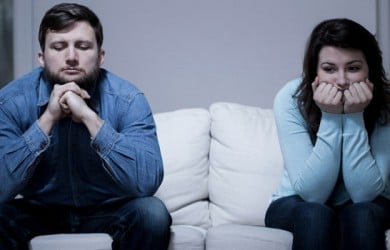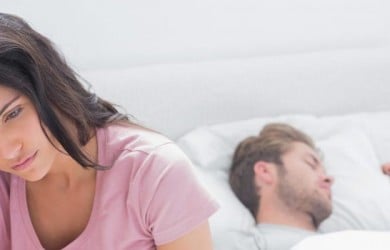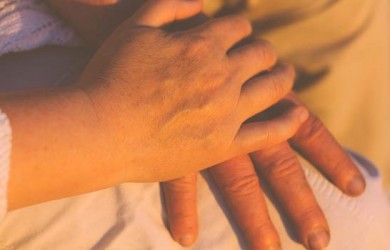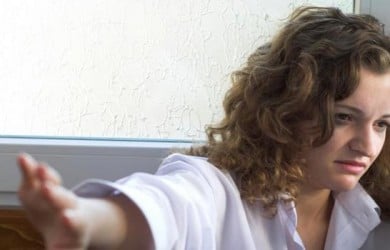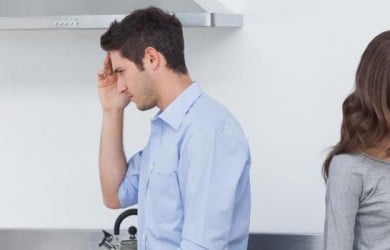 Popular Topics On Marriage Help