Avoidant Attachment Style – Defination, Types & Treatment
Our earliest relationships have a profound effect on all future ones. As infants and young children, we learn to view important people in our life either as a source of comfort and acceptance or distress and dismissal.
According to a study published in the Journal of Personality and Social Psychology, this early connection leads to developing one of the four main attachment styles: secure, anxious, avoidant, and disorganized.
An avoidant attachment style is likely to develop when the primary caregivers are emotionally distant, unattuned, or unaware of the baby's needs. Research shows that 25% of the adult population has an avoidant attachment style.
Understanding what having an avoidant attachment style means and how it shows up in your relationships can help you discover healthier ways to connect and improve your relationship.
Defining avoidant attachment style
Before we dive deeper into the topic, we need to address what is an avoidant attachment style and how to recognize the traits of an avoidant attachment.
An avoidant attachment style is often a result of emotionally unresponsive or unavailable primary caregivers.
The child quickly learns to rely only on oneself and to be self-sufficient because going to their caregivers for soothing doesn't result in their emotional needs being met.
This early relationship becomes a blueprint for all other, especially romantic ones. Therefore, when the child is all grown up, their avoidant attachment traits affect relationships' success and happiness.
People with avoidant attachment styles are emotionally avoidant, self-reliant, and highly value their independence and freedom.
Furthermore, a typical aspect of the avoidant attachment pattern is uncomfortableness and dodging of closeness and intimacy since, in the past, it only brought them more discomfort.
Identifying an avoidant attachment style
So what are some of the signs of avoidant attachment style? How to spot if someone is avoidant attached?
Trusting others and "letting people in" comes difficult to a person with an avoidant attachment style.

They usually keep the relationship on a shallow or surface level.

They are often keeping people, especially partners, at arm's length and distance themselves from emotional intimacy.

They focus on sexual intimacy in relationships, with little need or room for closeness.

When a person tries to get close and invites them to be vulnerable, they have an exit strategy to maneuver out of it.

They prefer autonomy to togetherness because leaning on each other is challenging for them.

They usually keep the conversations to "intellectual" topics, as they are not comfortable talking about emotions.

Avoiding conflicts, letting emotions buildup often to the point of exploding are again some of their standard traits.

Their self-esteem is high, and they usually pursue business excellence that often builds their self-esteem further.

They do not rely on others for reassurance or emotional support, nor do they allow others to depend on them.

People close to them describe them as stoic, controlled, detached, and preferring solitude.
Types of avoidant attachment style
There are two main types – dismissive-avoidant attachment style and anxious-avoidant attachment.
Dismissive-avoidant attachment style
A person who has a dismissive-avoidant attachment style seeks independence above all. They are confident they can do it alone and perceive it as the best way to go through life.
Strict boundaries and emotional distancing help them avoid vulnerability and opening up.
They often deny needing close relationships altogether and deem them unimportant. They tend to deal with rejection by distancing from the source of it.
They tend to view themselves positively and others negatively. People with this style tend to agree with statements such as:
" I prefer not to depend on others and not have them depend on me."
" I am comfortable without close relationships."
"Independence and self-reliance are crucial to me".
Anxious or fearful-avoidant attachment style
People with fearful-avoidant attachment style are ambivalent about relationships. They fear abandonment and try to balance being not too close nor too distant from others.
They don't want to lose the close people they have but are afraid of getting too close and being hurt.
Therefore, they are often sending mixed signals to people around them that feel pushed away and later pulled towards them.
They are frightened of the same people they would like to seek comfort and safety.
Therefore, their overwhelming emotions and reactions often lead them to escape the situation and relationship altogether, leaving them without a chance of learning a strategy for getting their needs met in relationships. They tend to agree with statements such as:
"I want emotionally close relationships, but I find it difficult to trust others completely or to depend on them."
"I sometimes worry that I will be hurt if I allow myself to become too close to other people."
Both styles seek less intimacy from relationships and often restrain or deny their emotional needs. Therefore, they regularly feel uncomfortable expressing affection or receiving it.
Research also shows that, for men and women alike, anxious or avoidant attachment styles are associated with lower relationship interdependence, commitment, trust, and satisfaction compared to people with secure attachment styles.
How is the avoidant attachment style formed?
A child will naturally go to their parents for the fulfillment of their needs. However, when parents are emotionally distant and fail to respond to a child's needs, the child can feel rejected, unworthy of love, and attempt to meet their own needs.
A common take away from such painful situations in which the parents disconnect from meeting their needs is that relying on others can be unsafe, hurtful, and ultimately unnecessary.
A baby depends on their primary caregivers for the fulfillment of all physical and emotional needs, such as feelings of safety and comfort.
When these needs are consistently not met, it creates a relationship model throughout the baby's life. Usually, this child develops an avoidant attachment.
A child learns to rely on themselves, and this pseudo-independence can lead the person to be avoidant of emotional closeness. Emotional closeness could be seen as closely related to feelings of discomfort, pain, loneliness, rejection, and shame.
Therefore as children, and later adults, they learn that it's best to be as independent as possible. They feel that depending on others is unreliable and painful as others can fail to respond to their needs.
Parents often provide for some of the needs the child has, such as being fed, dry, and warm.
However, due to various factors, such as their own overwhelming anxieties or avoidant attachment disorder, they close themselves off emotionally when faced with the child's emotional needs.
This withdrawal can be especially harsh when the emotional need is high, like when the child is sick, scared, or hurt.
Parents who foster an avoidant attachment with their children frequently discourage the open display of emotions. They distance themselves physically, become upset or angry when their child shows signs of fear or distress.
Consequently, children learn to ignore and suppress their emotions to satisfy one of the most important aspects of closeness – the need for physical connection with their parents.
Also Watch:

Is there a solution or treatment?
Loving someone with avoidant attachment can be a challenge and requires a lot of patience and understanding. What do you do when you recognize the dismissive attachment in yourself or someone you care about?
The first step is to admit that the need for emotional intimacy is turned off, and you, or your loved one, want to turn it on.
What seems simple often is the hardest step, therefore be tolerant and gentle and avoid criticism.
Furthermore, since people with avoidant attachment styles are used to suppressing their emotions, they need to start asking, "what do I feel."
Self-reflections can help recognize the patterns that need changing for the avoidant attachment relationship success. Paying attention to feelings and bodily sensations can be overwhelming, and the help of a professional can be essential to the success of this process.
Another vital step is comprehending what needs are not being expressed and met. Learning how to communicate them and allow others to be a part of their fulfillment is integral to having more secure, nurturing relationships.
Again, since this is new territory for a person with an avoidant attachment style, it can provoke anxiety and have a person turn to the more familiar patterns of running away from intimacy. Hence, a therapist who is experienced can help you with this journey with minimal hurt and resistance.
Healing is possible
Although it might be hard to see at first, having someone you can rely on and share intimacy with is fulfilling. No matter where you started, you can develop a secure attachment through various paths.
If a person wants to change, the anxious-avoidant relationship can develop and grow into a secure one.
Although early childhood experiences are formative, they don't have to define you forever. You can choose to make sense of them in a way that springs you towards secure attachment.
Therapy helps you create a narrative that can integrate those early childhood experiences, so they don't influence your present the same way as before. Therapy offers a safe place to explore the past and create a new perspective on ourselves, our history, and future relationships.
Along with therapy, a relationship with someone who has a secure attachment style can help a person heal and change.
Such an emotionally corrective relationship can illustrate that significant others can be reliable, caring, and attentive to your needs. This can lead to trusting and relying more on others and ultimately healthier, more rewarding relationships.
Share this article on
Want to have a happier, healthier marriage?
If you feel disconnected or frustrated about the state of your marriage but want to avoid separation and/or divorce, the marriage.com course meant for married couples is an excellent resource to help you overcome the most challenging aspects of being married.
More On This Topic
You May Also Like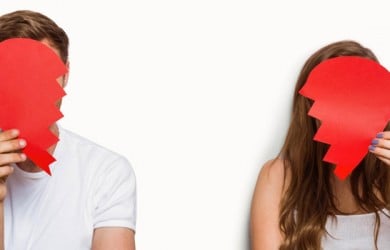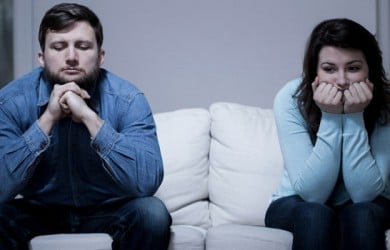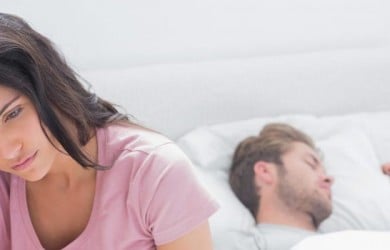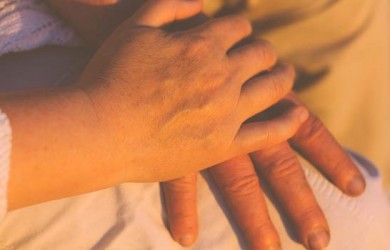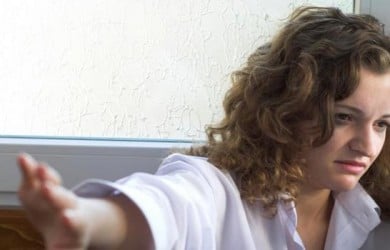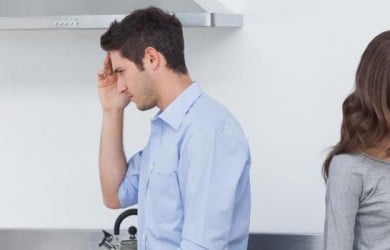 Popular Topics On Marriage Help