5 Key Tips on How to Fight Loneliness
Do you often feel you don't interact with people as much as you are obliged to do? Do you find yourself all alone in this crowded world?
If it's a nod, the probable reason is that you have an isolated existence, and you have become used to it.
Well, there's no harm in being by yourself and enjoying your own company. This is a sign of self-assurance and high self-esteem. But, there's a difference between staying aloof and being lonely.
So, what does it mean to be lonely?
When you feel alone, it signifies that you miss the company of loved ones in your life. It indicates that being single and lonely isn't your choice, but a state of misery.
Loneliness can result from a number of deprivations. Loneliness is a dangerous sign indicating low self-esteem.
If you think ill of yourself, you could be wanting to live in isolation, apart from the world. When self-assurance is low, the person is likely to indulge in loneliness.
Tired of being a lone wolf?
Revamp your life taken together and get rid of loneliness.
Well established, it's not easy to get rid of the habits you have been following for a long while. Though, slowly and gradually, march towards the change.
Transform yourself by breaking old routines, and by taking up new resolutions for days to come. You ought to alter your habits and regular practices to reshape your way of living.
So, how to fight loneliness? What to do when you're lonely?
If you have made up your mind to stop being lonely, here are a few effective ways that can help you in fighting loneliness, and connecting with people around you.
1. Give up on self-loathing and self-criticism
Since loneliness is addictive, it takes time to be shooed away. Certain attitudes need to be discouraged in order to come out of the clutches of loneliness.
When you are wondering how to fight loneliness, your first move entails giving up on self-accusation and self-depreciation.
Stand in front of the mirror, open your arms as wide as you possibly can, and adore the person standing opposite you.
Try and get rid of self-disgust before anything else. Stop judging yourself to an unreasonable extent.
Food for thought- If you do not acknowledge yourself, or appreciate yourself for the way you are, how can you expect someone else to accept you or appreciate your company?
2. Expand your virtual contacts
This piece of advice is one of the easiest things to do when you're lonely. Whether you are a social or an asocial person, anyone and everyone on earth use social media to a variable extent.
Use Facebook smartly and find yourself some good virtual friends that you can hang out with. Interacting with people via social networking sites is always an interesting and offbeat experience.
Introverts can heavily rely on this source of communication to fight loneliness. It serves them best.
If you hesitate while making eye contact with people, or you stammer because of nervousness, you oughtn't to apprehend any of these things. Social media can become a reliable tool for such comrades.
3. Be acquainted with the neighbors
If you are still mulling over things to do when you're lonely, here's one of the easy ways to stop feeling lonely when single.
People living next door are the closest to you, as you don't need to travel a distance to see them. For instance, you can meet your favorite neighbor twice a day.
When your neighbor takes his dog to a morning walk, you can accompany him with your pet. Or else, invite them on evening tea to interact on a daily basis.
You can pool a car on the way to your office. It'll not only save you petrol, it'll help you acquaint with people living near.
You can think of more such innovative ways to fight loneliness by showing some love to your neighbors.
4. Spend a good hour with your colleagues
Having your colleagues as good friends can be the biggest advantage for you in the office. And, if this holds true, you have no reason to fret over how to fight loneliness.
Prefer saying 'hello' to everyone as you enter the workspace. Then, do a 5-7 min interaction with your colleagues every hour or two. Don't work like a zombie for eight hours.
Having a good circle in the workplace will help you tackle envious colleagues. They would be your biggest support system. In your absence, they can be your protagonists.
Being a likable person always helps to get higher designations and promotions.
If you are an introvert, it might not seem too easy to fight loneliness. But, you must take small steps, and not give up on interacting with people.
5. Small gestures aren't that small
If you need some more advice on how to fight loneliness, you are going to love this tip!
Whenever you see a stranger on the bus or the queue at a store, try to exchange a word or two. If you see a stranger smiling at you, don't ignore that teeny weeny gesture of kindness.
Instead, respond to it with more generosity. This would help you be more self-assured.
Whenever you are going out for the grocery, interact with the sales assistants courteously. They are made to be kind to their potential clients, no reluctance, therefore.
Whether you rate yourself low, or you don't respect yourself enough, you are going to fall victim to loneliness and isolation. Loneliness can also lead you to deep depression and other mental illnesses. Hence, utterly important to do away with it.
Don't be overwhelmed while mulling over 'how to fight loneliness'. All you have to do is reach out to your friends, family, and people around you.
Seek professional counseling or therapy to solve your unaddressed issues and live your life to the fullest.
Also Watch:
Share this article on
Want to have a happier, healthier marriage?
If you feel disconnected or frustrated about the state of your marriage but want to avoid separation and/or divorce, the marriage.com course meant for married couples is an excellent resource to help you overcome the most challenging aspects of being married.
More On This Topic
Recent Articles
You May Also Like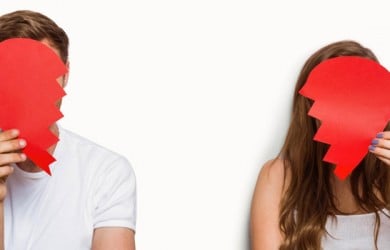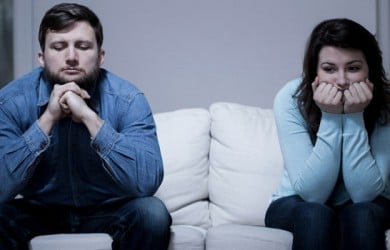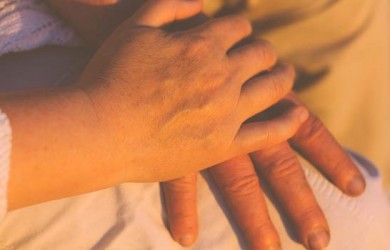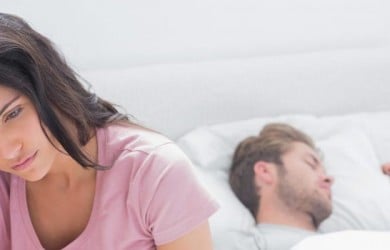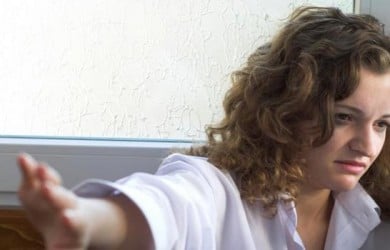 Popular Topics On Marriage Help