11 Tips for Mental Health Issues & Loneliness in Marriage
Marriage is often associated with companionship, but what if either of the partners is feeling lonely. This might sound strange, but in some cases, this is the sad truth. When your marriage gets complex, and you begin to feel lonely, you hardly have anyone to share your feelings with.
What is loneliness in marriage?
Loneliness in marriage happens when a person feels that their partner does not understand their needs, wants, or concerns. Loneliness occurs when a person feels that they are being ignored, taken advantage of, or there is a general lack of attention from their partner.
Causes of loneliness in marriage
The main cause of loneliness is that lonely people may feel rejected and emotionally disconnected from others. Some of the direct causes of loneliness can be due to social factors such as grief or loss, growing old alone, having limited support, and going through a breakup.
Loneliness health effects include increased risk of certain mental health problems in marriage, including depression, anxiety, low self-esteem, and increased stress.
Loneliness in marriage also increases when a person struggles with their mental health, and they have a hard time getting their partner to understand where they are coming from.
As a result, a person will feel depressed, frustrated, misunderstood, and neglected when it comes to their personal well-being and their mental health issues.
Related Reading: 

Are You Feeling Alone in a Relationship?
11 tips on how to manage loneliness in marriage
As a result, here are 11 important tips to overcome loneliness in marriage and solve your mental health issues.
1. Accept the fact that you are struggling
The first step in dealing with your mental health, regardless of your relationship status, is to admit that you are struggling and that you need help. Many people in a marriage are too busy to take the time to evaluate their situation and rather ignore their fear-related issues.
Ignoring your depression and anxiety will only make things worse, so your best bet is to find a counselor to talk to about your situation.
2. Listen and follow the advice of your counselor
To manage loneliness in marriage, it is important to listen and follow the advice given to you when talking to a mental health professional rather than listening to what your peers have to say.
In addition, it's important to write down the advice from your therapist, So, you do not forget. Before discussing your mental health issues with others, make sure that you are following your counselor's advice and doing what you need to do to feel better.
Related Reading: 

What Is a Mental Health Counselor
3. Ask others for their understanding
Your marriage partner and your friends will be more understanding of your mental health situation if you take the time to talk to them.
Not everyone will come around. So, it's important who you decide to include regarding your fear-related issues when it comes to dealing with loneliness in marriage. Another thing you can do is to ask your spouse or your closest friends to attend a group therapy session or a local mental health support group to help them understand where you are coming from.
4. You are not alone
If your marriage partner is having trouble seeing things from your point of view, then it's important that you attend a local mental health support group on a regular basis.
Many people who have the same problems as you attend these groups on a weekly basis.
By going to a support group, you will not feel as alone, and you will find others who can relate to you. This will help you in your marriage as you try to work with your partner so they can understand your anxiety issues.
Also Try: 

Do I Have Social Anxiety Disorder Quiz
5. Do not rush things
Your mental health will not improve overnight. However, it's important that you talk to your counselor regularly and you follow the techniques given to you. It may also take time for your family members to understand your situation.
Do not feel pressured that everything needs to be done as soon as possible. Take things one step at a time, and try to be patient as you deal with your marriage and your mental health.
6. Do what makes you happy
You will have your good days and your bad days. When you feel depressed or discouraged, try to find something that you like to do that makes you feel good about yourself.
Decide what you like to do and then spend some time during the week doing those activities. It can be challenging to find time in your marriage to do certain things. However, your mental health is important, and getting depressed can make things more difficult for you.
7. Measure your progress
Get into the habit of measuring your progress on a monthly basis. You should start to see some improvement in your mental health if you see your therapist and follow the advice given to you.
If you do not see any improvement, then you may need to find another therapist, doctor, or any other medical professional that may be more helpful.
Related Reading: 

What You Need to Know About Marriage and Mental Health
8. Your mental health is important
Being in a marriage can be stressful, especially if you have a job and have kids. There is not enough time in the day to get everything done during those times. In many cases, some people may sacrifice their well-being so they can accomplish all of the demands of raising a family.
This can be a mistake. If your mental health issues are out of control, everything in your marriage, including your career and family, will not fare as well. Take the time necessary to get your life back on track rather than neglecting your issues because you are too busy.
9. Communication is key
Problems will occur when it comes to your marriage and your mental health. There will be times you may struggle with certain things, such as when you're taking care of the kids, or your depression and anxiety overwhelm you.
When you see signs of loneliness in marriage, rather than arguing with others, try to talk to your spouse and family members on a regular basis so that everyone is on the same page.
Do not assume that other people know your feelings of discouragement and loneliness in marriage so make it a habit to talk to others about your feelings.
Related Reading: 

Solid Communication Is the Key Element of Every Relationship
10. Do not give up
As time goes by, do not give up if things are not going well. If you're struggling with your marriage or your mental health, it is important to stay the course.
Do not let your worries get the best of you, and always focus on the facts of your situation rather than your fearful thoughts. If something does go wrong, learn from your experiences so you can improve later on.
11. Your circumstances do change
Nothing remains the same, and your situation will change in time. Even if what you fear does happen, there are circumstances and factors that you can't predict which can be used to your advantage. You never know when an opportunity that you are looking for will come to you.
Do not try to predict the future and take things one step at a time when it comes to your marriage and mental health.
Related Reading: 

10 Valuable Tips for Managing Mental Health and Marriage
Takeaway
Loneliness does not come with a warning. It can happen at any point in life, whether or not you are married. However, with these tips on loneliness in marriage, you are sure to find peace and make amends in your relationship.
Share this article on
Want to have a happier, healthier marriage?
If you feel disconnected or frustrated about the state of your marriage but want to avoid separation and/or divorce, the marriage.com course meant for married couples is an excellent resource to help you overcome the most challenging aspects of being married.
More On This Topic
You May Also Like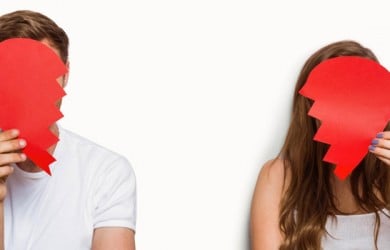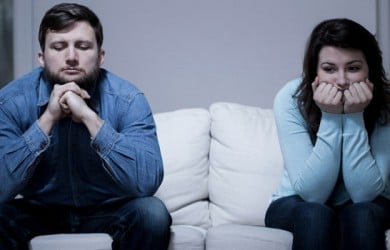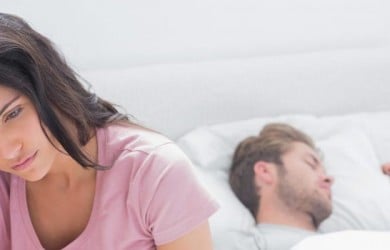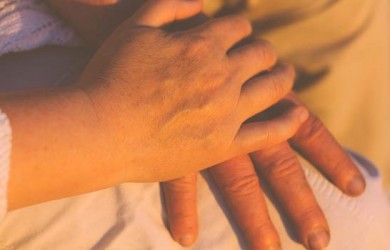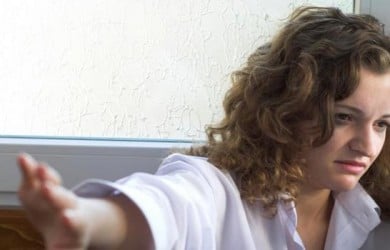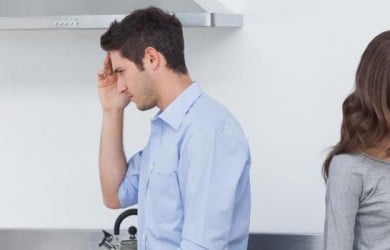 Popular Topics On Marriage Help