Emotional Distance in a Relationship & How to Fix It: 5 Ways
Whether it is feeling physical attraction towards your spouse or partner, or simply relating to them on an emotional level, you know the value of these emotions. Therefore, if even the slightest of these emotions is lost, you know something is amiss.
Emotional connection is of great importance in any successful relationship.
People tend to value emotional attachment in romantic relationships.
Feeling distant in a relationship is often the lack of this understanding, that people are unable to provide what many partners are looking for. In the absence of an emotional bond, partners may sometimes feel disconnected.
It is due to this that relationships lose the spark that was there when the couple got together for the first time.
What is an emotional distance in a relationship?
Emotional distance in a relationship refers to how the two partners start to drift apart from each other.
This drifting apart may not be immediately noticed by the two people. However, when they start recognizing the signs of this distancing, they must quickly work towards reducing this gap.
Emotional distance in a relationship can lead to the couple feeling as if they've lost the passion that they once felt for each other. It is this emotional drifting that makes the two feel as if they don't really have much to say to each other other than the day-to-day updates regarding their general activities.
As a result, the two people often find it difficult to make casual conversation. They may find themselves making serious efforts to talk to each other, whereas this may never have been the case before.
Signs of emotional distance in relationships
Such a distance in any relationship, particularly romantic ones, means that the two people are not connecting with each other on a deep level. This emotional distancing can make partners feel isolated.
As a result, the partners may even feel the need to spend some time alone. Know the signs of emotional distance in relationships:
1. Being unhappy in the relationship
One of the signs of emotional distance in relationships is that you both feel unhappy in the relationship. Despite the fact that the relationship is meant to be your source of contentment and happiness, you both are not able to connect and feel happy when you both are together.
Related Reading: 

20 Useful Tips to Repair an Unhappy Relationship
2. Difference in emotional needs
What you expect from your partner is not exactly what they could be expecting from you. So, there is a mismatch in the expectations. The difference between both can lead to emotional distance, especially when it is not clearly communicated.
3. Excessive need for alone time
Being distant in a relationship can make you spend time with yourself.
When you don't enjoy spending quality time with your partner but prefer being alone and this gives you bliss, this is a sign of emotional distance in a relationship.
4. Huge amount of stress
There is always an extreme amount of stress that you struggle with and on diving deep, you figure out that it's your relationship that you are worried about. Since the relationship is not satisfactory, you tend to be stressed all the time and this affects your other aspects of life
Related Reading: 

20 Causes of Stress in Relationships and Its Effects
5. Repression
You tend to repress your feelings and not share them with your partner. If you feel such a lack of communication from your end exists and you just pretend that everything is fine, this is a sign of emotional distance in the relationship.
6. Projection
Feeling distant from a partner can lead to a lack of empathy. So, if you keep projecting your problems on your partner or someone else rather than owning up to them and talking about them, this is another.
How to fix emotional distance in a relationship?
Once you recognize the problem, it is essential that you take the steps needed to deal with the issues prevailing in your relationship.
1. Try to figure out the problem
You can work on improving things by asking yourself some basic questions. Sit down in a quiet place and make a list of things that you think have been going on lately in your life or the life of your partner.
Ask yourself the following questions:
Have I been too nosy lately?

Have I been moody?

Is there some work-related tension bothering me or my partner?

Is there any financial disturbance?

Is there any family issue that might be bothering me or my partner?

Am I keeping any grudges inside of me because of our last fight?

How have things changed lately?
After answering such questions, try to figure out if you have been the reason behind the emotional drift.
Related Reading: 

30 Common Relationship Problems and Solutions
2. Eliminate the negatives
If so, start off by eliminating all the things that led you to be this way. If not, you can even try to discuss things with your partner in a calm manner. Make sure that you talk to your partner politely and try to make them understand your concerns.
Related Reading: 

4 Tips on How to Get Rid of Negative Thoughts in Relationships
3. Your tone may play a crucial role in the response you get.
Many times, partners may avoid such conversations for the sake of preventing conflict or simply because they don't want to talk about it. If such stonewalling behavior persists, you must devise some other plan to make things work.
4. Give space
Sometimes, giving your partner the space they need also helps.
A little time alone will help them think straight and can prove to be beneficial for your relationship.
If you decide to use this technique, then try not to let your partner feel as if you've stranded them. Once in a while, show that you are there for them and that you care. Try to praise your partner (without sounding fake), and stop criticizing and complaining all the time.
Check out the importance of space in a relationship in this video:
5. Be sure to work on yourself first
Maintain a balance in all that you do, and don't seem desperate to get that emotional connection that you've always wanted. Sometimes, your desperation is what will drive your partner further away. So, keep working on yourself and the things you like. And don't forget to let time play its role.
Takeaway
If there is an emotional distance in couples, it could signify deeper relationship problems. It can develop due to unresolved conflict and life stressors in your relationship.
It usually develops slowly, making it easy to miss until it becomes too late. So, before things go out of hand, take the aforementioned steps and bring your relationship back on track.
Share this article on
Want to have a happier, healthier marriage?
If you feel disconnected or frustrated about the state of your marriage but want to avoid separation and/or divorce, the marriage.com course meant for married couples is an excellent resource to help you overcome the most challenging aspects of being married.
Learn More On This Topic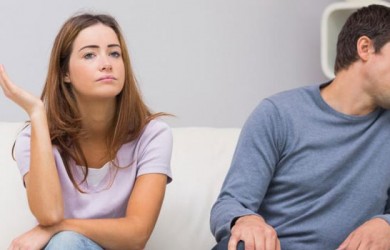 You May Also Like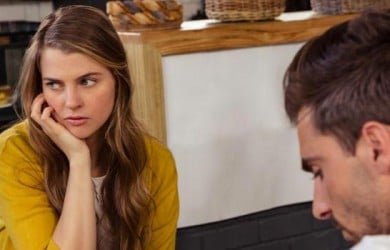 Popular Topics On Married Life