10 Signs Your Relationship Is on the Rocks
Although you may not think about it when you start a relationship with someone you care about, the truth is that not all relationships are built to last. Some may end due to a number of reasons.
Here's a look at how to know if your relationship is on the rocks, so you won't be surprised if this happens to you.
What does it mean if a relationship is "on the rocks"?
You may have heard the term "on the rocks" and don't know for sure what it means. This refers to problems in a relationship. Relationship on the rocks meaning essentially indicates that a relationship is in trouble.
If someone hears that a pairing is "on the rocks," they may assume that it is doomed to fail. This is not necessarily true. However, in terms of a relationship, if you don't make any changes, you and your partner are likely to break up.
If you are wondering about marriage on the rocks meaning, it is essentially the same thing. If a marriage doesn't seem like it will last, due to strife or issues in the marriage where there isn't an equal partnership, the marriage could fall apart.
How do you know your relationship is on the rocks?
There are a few easy ways to tell if a couple's relationship is on the rocks. One is if it seems like neither one of you is willing to make any changes in the relationship.
When you are feeling like you are in a rut, and you are unable to muster the energy to do anything different, it is possible that your relationship is on the rocks. If you or your partner have lost complete interest in each other, this is another aspect that may indicate relationships on the rocks.
Also Try: Will My Relationship Work Out Quiz
10 signs your relationship is on the rocks
Here are some surefire signs that you may have a relationship on the rocks. These tips might be able to help you decide if you need to work on your relationship.
1. You hardly see each other
If you and your mate hardly ever see each other, this is something that you should pay attention to. Of course, many relationships can encounter periods of time when you don't see your partner much, due to life changes, like new jobs, when kids have after-school activities, or if someone has to finish an important project for work.
However, if you simply aren't seeing each other and not much else has changed about your family routine, this may be a red flag.
Also Try: When Will I Meet My Soulmate Quiz
2. You don't talk much
When you do see each other, you might notice that you aren't talking. If you don't remember the last time the two of you had a conversation, this is something that may let you know my relationship is on the rocks. It is usually not a matter of just being able to talk. You need to be able to communicate.
If you are not able to communicate with each other, you need to work on this. Try to talk to your spouse about how they are and what is going on with them, to gauge if they are willing to reciprocate. This may be one of the first steps that you need to take to assess the status of your relationship.
3. There are too many arguments
Anytime you do talk to your partner, it may seem like there is an argument. If you are unable to talk to each other without fighting, you might need to be concerned about this. It could indicate that you must make a change or learn how to talk to each other more effectively.
Being able to talk to each other the right way might be able to help repair a relationship. It may help you work out any issues you have with each other as well.
For example, it is likely hard to work out problems with each other if you can't talk without fighting. This must be addressed when you are able to.
Also Try: Do We Argue A Lot Quiz
4. You feel like you've given up
In some cases, you may feel like you have given up. You don't have the energy to fight or care about what your partner is doing or how they feel. This is when you are hitting rock bottom in a relationship. In other words, you are unable to take it anymore.
This can lead to you two going your separate ways, or you may need to go to counseling to understand how to change your behavior or learn how to become in sync with each other again.
5. You think you may not want to be together anymore
You might be having second thoughts about if you want to be with your mate. Moreover, you may have thoughts about people from your past or start talking to other people without feeling much guilt.
If you are going behind your partner's back and talking to other people or going out with them, this should tell you that you probably don't want to be in a relationship with your mate anymore. In fact, affairs are one of the major reasons that a couple gets divorced.
Also Try: What Kind of Relationship Do I Want Quiz
6. You're keeping secrets
Do you find yourself keeping secrets from your mate?
If you do, this is not something that you should continue to do. It can be problematic unless you feel like you don't want to be a part of your current relationship. If you are being the rock in a relationship and you are tired of it, you need to think about your options.
It is best to be open and honest with your partner and tell them how you feel. This may be more productive than lying to them.
7. You think you like someone else
You may notice that you have a relationship on the rocks because you like someone else and are considering acting on it. If a relationship lacks something important at home, a person may look for it elsewhere.
Once you start thinking of someone more than your significant other, you should consider what you want out of your current relationship. It may not be enough for you anymore.
Also Try: Quiz: How to Know if You Like Someone?
8. You're no longer intimate
A relationship on the rocks will usually suffer from a problem with intimacy.
Not only will sex likely be nonexistent, but you may not hug, kiss, or embrace each other either. If you have a hard time remembering the last time your mate simply gave you a hug where you could tell that they cared, this can help you understand that your relationship needs strengthening.
A healthy relationship will have a lot of intimacy in multiple aspects.
There may be chemistry in the bedroom, but also sweet kisses before work or hugs at the end of a long day. Keep in mind that intimacy can be built back up. You may be able to build up your intimacy with your partner again if this is something that you both want.
9. You are anxious about your relationship all the time
It can be harmful to your health to be anxious all the time, and this is no different if your anxiety is due to your relationship. When you notice that you are anxious around your partner or while thinking about your relationship, this is a situation that you need to figure out.
Take some time to think about what is causing you anxiety concerning your partnership. It may be that you feel like you are not compatible with your mate anymore and you don't know what you will do next.
On the other hand, you might be apprehensive that your partner is moving on without you. Whatever the reason, this is something else you may need to seek counseling for, so you can choose what you want to do to change things.
Also Try: Do I Have Relationship Anxiety Quiz
10. You and your partner are living separate lives
A relationship on the rocks will also look like both of you are living separate lives.
Perhaps you don't know where your partner is or what they are doing most of the time, and they don't know about your schedule either. It isn't favorable to carry on like that since it will seem like you aren't doing things together or are hardly paying attention to each other.
You may want to talk to your mate about this, if possible, or go your separate ways if nothing can be done.
How to strengthen a relationship when it's on the rocks?
There are ways to strengthen a relationship on the rocks if both parties are willing to do so. Here are some things you might want to look into further to see if they can help your relationship.
When you and your significant other have a fight, it is important to make up.
Do your best to see their side of the argument and apologize when it is necessary. It is next to impossible to never have a disagreement, but you can also decide to pick your battles. If something isn't that big of a deal, try not to get upset about it.
Also Try: Do We Fight Too Much Quiz
Something else that can help repair a relationship on the rocks is talking to each other. Even if you don't have much time throughout the day to have a conversation, take a few minutes at breakfast or before bed to ask what is going on with your spouse.
Talk to them about a big meeting coming up or what you want to do this weekend. This can go a long way into showing them you still care, and you are committed to the relationship.
To learn more about what to do for a relationship on the rocks, watch this video:

Make quality time a priority
You should also make spending time with each other a priority. Schedule a date night each week or make a special dinner on a weeknight.
Think about how you can spend time with each other and have fun. It doesn't have to be something complicated or extravagant; you could sit around and watch your favorite show together. The important part is that you are together, getting along, and bonding.
Also Try: Am I Happy In My Relationship Quiz
Be honest with each other
Being honest is necessary in all relationships. If you would like your partner to be honest with you, consider showing them the same respect. When there are things that they need to know about, tell them. Even if they get upset with you, in many cases, you can work it out together.
Bring your best to the relationship
When you are trying to work on your relationship, you need to bring all you have to the table. In other words, don't be lazy when you want to reconcile with your mate. You need to pay attention to the things you are doing and make sure you are giving it your all.
It may be crucial to watch what you say and how you act at first until you are feeling more confident about the relationship. This may take a while, but it can be worth it.
Conclusion
Anyone may experience a relationship that is on the rocks sometimes. This doesn't mean your relationship has to end. There are a number of ways to approach the situation.
When you are trying to work on a relationship on the rocks, there are many things you can do to address it.
The first thing is to talk to your partner to see how they are feeling about the relationship. Another is to consider going to counseling, which can help you learn more about problems you're facing, how to address them or to work on communicating better.
If your relationship cannot be repaired, you need to determine what your options are and how you want to move forward. Keep in mind that many partnerships can be worked out, but with others, this is not possible. Think about what you want and take steps that will help you meet your goals.
Share this article on
Want to have a happier, healthier marriage?
If you feel disconnected or frustrated about the state of your marriage but want to avoid separation and/or divorce, the marriage.com course meant for married couples is an excellent resource to help you overcome the most challenging aspects of being married.
Learn More On This Topic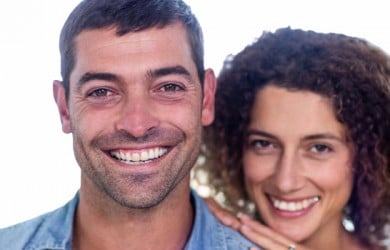 You May Also Like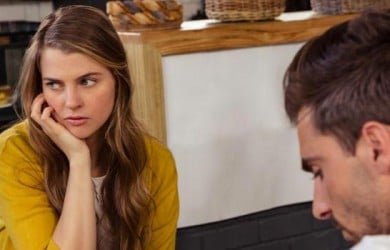 Popular Topics On Married Life