What Are the Telltale Signs You Are in a Good Relationship?
Have you ever wondered what is a healthy relationship? What are the signs of a healthy relationship? And how to have a healthy relationship?
Defining a good or a healthy relationship can be a bit difficult as every individual has a different understanding of what does a healthy relationship looks like.
However, no matter whom you might implore, certain characteristics of a good relationship are bound to be similar.
At its most granular state, building good relationships require separate individuals to come together to share their lives without getting caught up in a cycle of co-dependency.
All our lives, we are fed the idea of 'the perfect relationship,' where people come together to fall in love and blend their lives into one.
However, the truth is another story itself, where people often end up confusing co-dependency as a characteristic of healthy relationships.
A loving relationship is one where couples live their lives with each other rather than living it for each other.
One of the signs of a healthy relationship is when you don't assume and impose what you think is best for your partner, rather you help them find out what is best for them.
Being in a good relationship is fun and exciting; it builds and allows you to do your best.
Also, healthy relationships must be satisfactory for all parties. In actual sense, a healthy relationship should allow all parties to freely speak to each other on the good, bad, and the ugly side of life.
Also watch:

To understand what makes a good relationship or what makes a healthy relationship let's take a look at the ten signs of a good relationship or signs of a healthy mature relationship:
1. Commitment from all
A healthy relationship requires effort from all parties. When you are the only person making an effort to define the relationship that is a red flag, it is a clear indication of a relationship bound to fail the test of time in the near future.
Love is a two-way street; your partner must also go the extra mile in equal measure to maintain the happiness of the relationship. Commitment to enhancing the relationship values is one of the key signs of a strong, healthy relationship.
2. The capability of unlimited self-space
What makes a relationship work is when you are not limited to your partner for all your needs and are allowed to move through the course of your life freely.
A research suggested that creating a little bit of personal space in marriage has a positive effect on marital quality.
When you need to have your "me time" or meet with your friends for fun, then your partner must not be a stumbling block. They must let you pursue your dreams without feeling choked.
3. Ability to engage in a productive fight
Fighting in a healthy relationship is inevitable for any relationship for that matter; it means each partner is free to speak their mind with no blame or judgment.
Lack of issues and arguments in a relationship means either the partners coil in their cocoons for fear of self-expression, which means they build resentment and forgiveness, which is a time bomb.
Or, they simply can't bring them to care enough to resolve the problems in their relationship.
4. Accepting each other's weaknesses
You are two imperfect persons trying to make the best out of each other. How you handle your partner's weaknesses as a foundation for growth is a clear indication of a happy relationship with many more solid years together.
5. Creating time for one another despite the busy schedules
Work schedules and family responsibilities give couples less time for each other. The ability of partners to prioritize their spouses in their schedules is a sign of a satisfactory relationship.
When you can comfortably put aside all your responsibilities to have a good time for both of you, give an emotional fulfillment for your relationship.
6. Treating one another with love, care, and respect
Yes, you have your differences, strengths, flaws, or failures; if you can still love your partner with all these baggage and treat each other with kindness, integrity, and respect, then you are a step forward for a long-lasting and fulfilling relationship.
7. Having an intimate sexual connection
Sex is a key component in any marriage relationship.
In the initial stages of an intimate relationship, there is no doubt of a fulfilling sexual relationship. The happiness in a relationship can be gauged by how a couple's sexual experiences are affected when a sense of complacency sets in after some time.
If you can still get aroused by a slight touch of your partner, then it is a good indicator of a healthy bond. Can you still have a passionate, intimate bond between the two of you?
8. Sharing concerns without fear
Whom do you resort to when you are in distress or trouble? If it is your social media friends, then you are in the wrong association.
Your partner must be your first thought as a helper; if not, then what role does your partner play in your life?
9. Trusting one another
If you have to snoop through your partner's phone or stalk on his or her posts on social media platforms, then be sure of an unhappy relationship for lack of trust between the two of you.
Mistrust develops into a lack of commitment and jealousy in any relationship. It means there is no honesty between the couples, which leads to many vices.
10. Value your partner's interests
Remember, you have to cope with someone from a diverse background with extreme interests. Your ability to accommodate and respect each other's interests define a fruitful relationship.
It is evident; you have to accommodate each other as you regularly communicate to come together and enrich your relationship.
In a healthy marriage, partners should support each other to pursue their dreams while maintaining their love life for emotional gratification.
Share this article on
Want to have a happier, healthier marriage?
If you feel disconnected or frustrated about the state of your marriage but want to avoid separation and/or divorce, the marriage.com course meant for married couples is an excellent resource to help you overcome the most challenging aspects of being married.
More On This Topic
Recent Articles
You May Also Like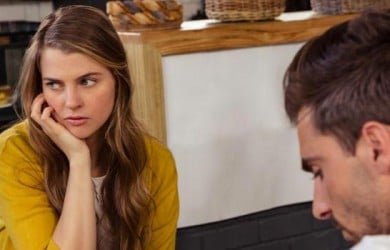 Popular Topics On Married Life