Everything You Need to Know About Sexual Chemistry
Is sexual chemistry a real thing?
Sexual chemistry, have you ever thought about whether such a thing exists, or is it just something dreamed up by Hollywood, Agony Aunts, and bodice-ripping romance writers?
Let's see what we can learn about sexual chemistry in a relationship and hear from people who have experienced intense sexual chemistry signs.
How do you define Sexual Chemistry?
"What is sexual chemistry, and what does sexually connected mean? Am I in love?"
Sexual chemistry happens when you are immediately drawn to someone. It's when you feel a strong sexual attraction to someone.
It just happens, and you'll know. Having a strong sexual connection to someone is inevitable.
You know you have strong sexual chemistry with someone when your palms sweat; you experience shortness of breath, and you might sometimes stutter.
Being sexually attracted to someone is an obvious part of any relationship. It's also deemed an important factor.
In reality, some people mistake sexual chemistry for falling in love.
Of course, good sexual chemistry sometimes reflects deeper feelings, such as love, but when you're in that situation, would you know how to differentiate the two?
It is indeed a real thing
Most of us instinctively know that intense chemistry between two people is very real. But is there real proof of any chemistry in sexual
Indeed, thousands of legitimate research papers document the reality of sexual chemistry between people.
The subject has fascinated scientists and other researchers for decades and
inspired writers, poets, artists, and songwriters since time immemorial.
What are the benefits of sexual chemistry?
So, you feel excited and inspired as you realize that you're experiencing sexual attraction to someone, but does this feeling pose any benefits?
It hits you differently when you are sexually compatible and shares a strong sexual chemistry with your partner.
Of course, you always want to have sex; by that, we mean awesome and explosive lovemaking.
Being sexually attracted to someone and doing the deed always has its benefits. If you can't get your hands off each other, expect to reap some benefits.
We can categorize them into two, physical and psychological benefits.
The physical benefits of having good sexual chemistry with your partner include the following:
Related Reading

: 

Importance of Sex in Relationships: 15 Benefits
1. You have an amazing sex life
If you share a strong sexual connection, you always have sex and can't get enough of it. That's amazing and a sure way to feel secure.
2. Boosts your immune system
When you and your partner have undeniable sexual chemistry, you have sex frequently, which boosts your immune system. Your body would be able to fight off diseases more efficiently.
3. Good sex is also a good workout
Sex is also a light workout, so you know you're still getting the workout you need. Missed gym sessions won't be an issue if you have regular sex.
4. Gives your body a natural way to relieve pain
The chemicals our brain releases during sex can significantly reduce headaches and other mild pains. Consider it as nature's painkiller.
Related Reading: 

21 Health Benefits of Having Sex with Your Spouse Frequently
5. Good sex is good for your heart
Sex will also train your heart and will give you good cardiac effects. Your body requires more oxygen as your heart pumps more blood when you have sex. This is similar to exercising on a treadmill, which is good for your heart's health.
Psychological benefits of having good sexual chemistry with your partner:
1. Boosts your confidence
When someone finds you attractive, it boosts your confidence.
So when you and your partner share a strong sexual attraction, you feel more confident. If you used to feel shy about having sex in the morning, a partner who makes you feel wanted would change that.
Related Reading: 

How Important is Sex for Women
2. Helps you enjoy sex even more
We all have insecurities, but when someone compliments and sees you as sexually attractive, you explore and see yourself differently.
Related Reading

: 

5 Steps to Enjoy Sex in Your Marriage

3. A great way to bond with your partner
Is sexual chemistry important to bond? The answer is a clear yes!
Sex creates a bond. You hug, you kiss, and you make love. This ensures that your feelings for each other get stronger and the intimacy never fades.
Related Reading

: 

30 Couple Bonding Activities to Strengthen the Relationship
4. The best stress reliever
If you want to relieve stress, have sex. This will often happen if you and your partner have strong sexual chemistry. As you climax, your brain releases oxytocin, or what we call the happy hormone.
Aside from that, your body relaxes after orgasm, so you will have a great sleep afterward, not unless you go for another round.
Now that you know the benefits of having a strong sexual attraction, how do you know if you feel it?
Related Reading

: 

Regular Sex: 5 Ways Sex Can Make Your Relationship Better
5 signs that you have sexual chemistry with someone
Now that you know the benefits you will enjoy when you have a strong sexual connection between two people, let's learn the intense sexual chemistry signs.
1. Sparkle in the eyes
Think about it. Usually, you see that certain someone from afar–across the dance floor, at a different table, across the aisle on a flight, waiting for the
elevator, in your study group. That initial spark can happen anywhere.
And sexual tension does not depend simply on the sense of sight.
Pam Oakes described meeting her husband in graduate school as:
"I heard this deep voice from somewhere behind where I was sitting in my
sociolinguistics class. Honestly, I had never paid any attention to how someone sounded, but this voice was, how do I describe it?
Deep and rich. I instantly knew I had to find out who that voice belonged to; it was just so amazing. I furtively kept turning around, trying to figure out who it
was, and he finally raised his hand to answer a question.
After class, I sought him out, which was so out of character for me. And it was like two pieces of a puzzle fitting together.
That instinct was spot on. We were married the next year! And all because of that resonant baritone voice of his."
2. Taste of love
Another sense is taste. The sense of taste largely depends on the sense of smell.
(Think back to your last cold when your nose was blocked. You could not taste
anything, right?)
And would you believe that this sense provided the ignition switch for Roland Kwintek, 36, and Gwen Raines, 32?
Both met when they were working in a vineyard hospitality center where their job was to educate wine country visitors about the wines produced at the vineyard.
"I immediately noticed that she knew so much more than me about the different vintages.
Gwen's nose could discern everything about wines there was to know, and she was happy to pass on her knowledge to the tourists and me.
I fell in love with her sense of smell, first, and then her total being.
As I tell people at work: wine is one type of chemistry, and falling in love with Gwen was another type of chemistry."
3. And more on the smell
Nothing is similar to that first rush of a strong sexual connection. Many people have described it as a drug.
Zara Barrie, a writer for several publications, defines sexual chemistry as "It's a glorious high unparalleled to anything else in the entire universe. It's
intoxicating. It's addictive.
It's when we feel blissfully drunk, positively inebriated by how a person smells."
The smell is one of the most evocative of senses, so it stands to reason that just the
sense of smell can sometimes initiate sexual chemistry.
You may have heard of pheromones. With animals, pheromones are scent signals that elicit specific behaviors or responses, including sexual arousal.
So, why not the same in humans?
Do humans have pheromones? Unfortunately, there is absolutely no scientific proof that humans have these.
However, Kelly Gildersleeve, a post-doctoral research fellow at Chapman University in California, feels somewhat differently, saying, "I think that scent and scent communication do play important roles in human sexuality."
4. Electrifying touches
If you want to know one of the sexual chemistry signs to watch out for, it's how you feel about each other's touch.
It's different.
With friends, it's just normal to give a tap on the back, give a hug, or even grab one's arm. Nothing fancy there.
Then it happens. One person hugs you, and it sends shockwaves throughout your body.
You can't explain it, but it feels so good.
When this person touches you, it's electrifying. That's one way to describe it, right?
That's how sexual tension works.
If a man puts his hands on your waist or a woman puts her head on your shoulder, it becomes sexual. The touches that used to be natural for friends feel different with a person you have sexual chemistry.
So, if you have ever felt aroused by a mere touch or caress, that's sexual chemistry at work.
5. You effortlessly flirt
Some people try hard to flirt. They even plan on what to do, what to say, and how to act.
What if everything you do becomes flirty? What if you and the person you like effortlessly flirt all the time?
Flirting, when done effortlessly and naturally, is one of the signs of sexual chemistry.
Imagine talking, and then suddenly, without the both of you planning it, your conversation shifts to flirting.
Then it happens again and again.
If you're not already committed, it's safe to say that this is a great start for a future relationship.
Flirting is a huge plus when you are drawn to someone. It makes the atmosphere light, playful, and, of course, sexual.
What's next? Can sexual chemistry lead to a relationship?
The act of flirting can lead to a relationship, and some relationships become successful.
Does sexual chemistry fade over time?
"Is sexual chemistry important to a lasting relationship?"
Sexual chemistry is indeed important in any relationship, but it's just one factor.
If you solely base your relationship on sexual chemistry alone, what happens when it diminishes?
Over time, many things may fade: the color of your favorite sweater, your perfume or cologne, the sharp flavors of certain foods, your hair color, and your makeup.
Generally, these sorts of fading diminish the object and make it less than the whole.
However, sometimes fading is a good thing. Think about your favorite jeans: the more faded they become, the nicer and more comfortable they are to wear.
A whole industry makes pre-faded jeans and other clothing, so fading is not necessarily a negative experience. It can be a value-added or enhancing experience.
What happens with sexual chemistry?
Yes, unequivocally, that intense blowtorch of feelings that results from the ignition of chemistry in relationships does fade in time.
But as with faded jeans, it does not have to be a bad thing at all. It would be
very hard to sustain that high level of passion and attend to all the other
things that must be attended to in life.
All that mundane activity, grocery shopping, doing the laundry, paying bills, still has to be part of your life, as do the vital activities of work, taking care of
previous commitments, and keeping up with family and friends.
No matter how intense that first rush of sexual chemistry feels, it will change over time. The question is how to sustain the best parts of it and enhance the changing feelings.
What should you do when sexual chemistry fades?
How important is sexual chemistry in a relationship, and what do you do to bring it back?
Let's check the timeline.
Researchers agree that after two to three months of regular dating, the bloom is off the rose, i.e., the sexual chemistry between a man and a woman begins to lessen.
Couples will often have their first serious argument.
Little things that you could overlook and ignore before may become bothersome. This may be the best time to evaluate your feelings toward your newish partner.
The greater the couple's maturity, the higher the chances are that what began as sizzling lovemaking will continue to grow into a slightly less red-hot but supportive, satisfying, and sustaining relationship chemistry.
It happens. Sexual chemistry fades.
Now, the question is how to create sexual chemistry when it seems like it has faded.
1. Talk
If you feel like your sexual chemistry has diminished, most likely, your partner feels the same way, too.
Acknowledge and talk about it.
One common mistake is that people choose to open up with their friends, but this doesn't solve or address low sexual tension.
Don't be afraid to talk to your partner because this person is involved. Express what you are feeling and tell your partner what you miss.
This will also make your partner confident enough to voice out their concern as well.
If you want to bring back the fire of your sex life, then start by communicating.
Then that is the time you can both work things out and bring back your strong sexual attraction for each other.
2. Appreciate
Appreciation brings back intimacy, and this is sadly often overlooked.
We face many tasks, responsibilities, deadlines, and stress in our day-to-day life, but please do not forget to show how much you appreciate your partner.
We all have our responsibilities, and we might even find ourselves busy, but if your partner finds their way to cook a home-cooked meal, prepare your tea, and give you a massage – appreciate that.
Appreciation ignites intimacy, and you build up that closeness. You're one step close to feeling that chemistry brewing back again.
How do you make your partner feel appreciated?
Thais Gibson shares different ways about how you can show your partner that you value and appreciate them.
3. Be available
One of the top relationship and sexual chemistry killers is being unavailable.
You may be busy, but you can make time if you fix your schedule.
Please give them time if your partner gushes and asks for some cuddles. Pushing your partner away or telling them you're busy won't help.
This makes your partner feel unloved and unwanted.
Notice your partner if they take time to look good for you. Put down that phone and be there, be present, and be someone who's available, not just physically but also emotionally.
You'd be surprised how these can bring back your sexual chemistry.
4. Make time
"We can't even be together in one room without our kids barging in. It's impossible!"
Sexual connection fades when you get older and have kids.
Of course, our kids are our priority, but you also need to make time for each other.
We all have demanding jobs and kids who need us, but there is still a way.
Ask for their grandparents to babysit on weekends and go on a date. You can also wake up a little early and get some early morning grind.
Be creative and adventurous.
Aside from fulfilling sensual pleasure, you'll relieve stress too.
5. Explore
Now that you are open about bringing back that sexual chemistry, then start exploring.
Don't you have time?
Grab your partner and do a quickie at the garage while the kids' nap.
If you want a strong sexual attraction, then get some action!
You can try different positions, places to do it, and even sex toys.
Some say that when you're married or have kids, sex is different. It may be true, but that doesn't mean it's less satisfying, right?
Final thought
Sexual chemistry is a great way to start a relationship and is important in maintaining a good one.
Though having a strong sexual compatibility is not required, it still does help.
Over time, it fades. No matter how strong it was, we forget how exciting it was to have fiery sexual chemistry because of maturity, responsibilities, kids, and stress.
If you're worried, it's good to know that it's possible to bring this back and enjoy sexual adventures together.
Share this article on
Want to have a happier, healthier marriage?
If you feel disconnected or frustrated about the state of your marriage but want to avoid separation and/or divorce, the marriage.com course meant for married couples is an excellent resource to help you overcome the most challenging aspects of being married.
Learn More On This Topic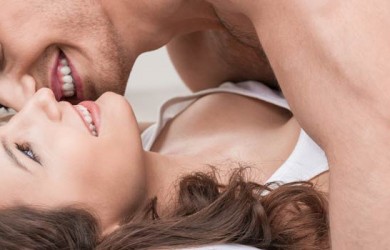 You May Also Like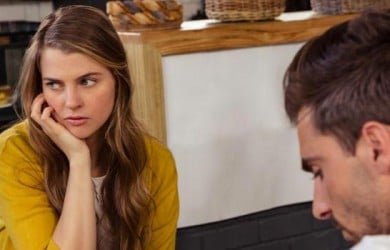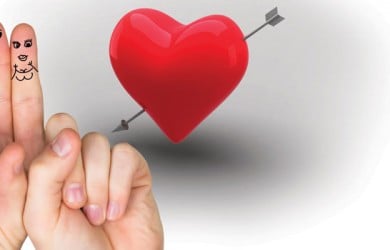 Popular Topics On Married Life