Understanding the Basic Signs of Sexual Chemistry
Is sexual chemistry a real thing?
Sexual chemistry, have you ever thought about whether, in fact, such a thing exists, or is it just something dreamed up by Hollywood, Agony Aunts, and bodice-ripping romance writers?
Let's see what we can find out about sexual chemistry in a relationship and hear from people who have experienced intense sexual chemistry signs.
It is indeed a real thing
Most of us know that instinctively that intense chemistry between two people is a very, very real thing. But is there real proof of any chemistry in sexual attraction?
There are indeed thousands of legitimate research papers that document the reality of sexual chemistry between people.
The subject has fascinated scientists and other researchers for decades and inspired writers, poets, artists, and songwriters since time immemorial.
Also watch:
So what causes a strong sexual connection between two people, and how does sexual chemistry transpires?
Sparkle in the eyes
Think about it. Usually, you see that certain someone from afar–across the dance floor, at a different table, across the aisle on a flight, waiting for the elevator, in your study group. That initial spark can happen literally anywhere.
And sexual tension does not depend on simply the sense of sight.
Pam Oakes described meeting her husband in graduate school as:
"I heard this deep voice from somewhere behind where I was sitting in my sociolinguistics class. Honestly, I had never paid any attention to how someone sounds, but this voice was, how do I describe it?
Deep and rich. I just instantly knew that I had to find out who that voice belonged to; it was just so amazing. I furtively kept turning around, trying to figure out who it was, and he finally raised his hand to answer a question.
After class, I sought him out, something that was so out of character for me. And it was like two pieces of a puzzle fitting together.
That instinct was spot on. We were married the next year! And all because of that resonant baritone voice of his."
Taste of love
Another sense is taste. The sense of taste largely depends on the sense of smell. (Think back to your last cold when your nose was blocked. You could not taste anything, right?)
And would you believe that this sense provided the ignition switch for Roland Kwintek, 36, and Gwen Raines, 32?
Both met when they were working in a vineyard hospitality center where their job was to educate wine country visitors about the different wines that were produced at the vineyard.
"I noticed right away that she knew so much more than me about the different vintages.
Gwen's nose could discern everything about wines there was to know, and she was happy to pass on her knowledge not only to the tourists but also to me. I fell in love with her sense of smell, first, and then her total being.
As I tell people at work: wine is one type of chemistry, and falling in love with Gwen was another type of chemistry."
And more on the smell
There is nothing at all similar to that first rush of a strong sexual connection. Many people, in fact, have described it as a drug.
Zara Barrie, a writer for several publications, defines sexual chemistry as "It's a glorious high unparalleled to anything else in the entire universe. It's intoxicating. It's addictive.
It's when we feel blissfully drunk, positively inebriated from the way a person smells."
Smell is one of the most evocative of senses, so it stands to reason that sexual chemistry can sometimes be initiated by just the sense of smell.
You may have heard of pheromones. With animals, pheromones are scent signals that elicit specific behaviors or responses, including sexual arousal. So why not the same in humans?
Do humans have pheromones? Unfortunately, there is absolutely no scientific proof that humans do have these.
However, Kelly Gildersleeve, a post-doctoral research fellow at Chapman University in California, feels somewhat differently, saying, "I think that scent and scent communication do play important roles in human sexuality."
Does sexual chemistry fade over time?
Alas, over time, many things may fade: the color of your favorite sweater, your perfume or cologne, the sharp flavors of certain foods, your hair color, and your makeup.
Generally, these sorts of fading diminish the object and make it less than the whole.
However, sometimes fading is a good thing. Think about your favorite jeans: the more faded they become, the nicer and more comfortable they are to wear.
There is a whole industry out there that makes pre-faded jeans and other clothing, so fading is not necessarily a negative experience. It can be a value-added or enhancing experience.
What happens with sexual chemistry?
Yes, unequivocally, that intense blowtorch of feelings that result from the ignition of chemistry in relationships does fade in time.
But as with the faded jeans, it does not have to be a bad thing at all. It would be very hard to sustain that high level of passion and attend to all the other things which must be attended to in life.
All that mundane activity, grocery shopping, doing the laundry, paying bills, still has to be part of your life, as do the vital activities of work, taking care of previous commitments, and keeping up with family and friends.
No matter how intense that first rush of sexual chemistry feels, it will change over time. The question is how to sustain the best parts of it, and enhance the changing feelings.
What is the timeline here?
Researchers agree that after two to three months of regular dating, the bloom is off the rose, i.e., the sexual chemistry between a man and woman is beginning to lessen. Couples will often have their first serious argument at this time.
Little things which you could just overlook and ignore before, may become really bothersome. This may be the best time to evaluate your feelings toward your newish partner.
The greater maturity with the couple, the higher the chances are that what began red hot will continue and evolve into a slightly less red hot but supportive, satisfying, and sustaining relationship chemistry.
Share this article on
Want to have a happier, healthier marriage?
If you feel disconnected or frustrated about the state of your marriage but want to avoid separation and/or divorce, the marriage.com course meant for married couples is an excellent resource to help you overcome the most challenging aspects of being married.
More On This Topic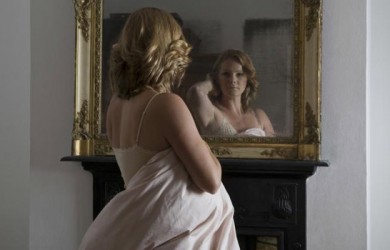 You May Also Like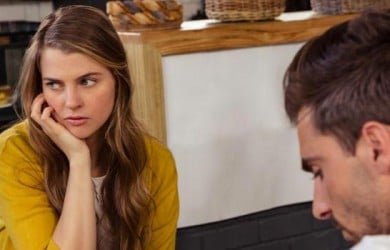 Popular Topics On Married Life