What Do Flaws in a Relationship Mean?
Flaws in a relationship, if not identified and handled immediately, can ruin a relationship within a short time. This claim can easily be supported by statistics.
According to a survey documented in the Couple and Family Psychology journal, 75% of all divorced couples did so because they had commitment issues in their marriage. According to this report, 59.6% divorced because of infidelity, while 23.5% separated because of domestic violence.
When examined holistically, all of these can be summarized with a few words; relationship flaws.
When relationship flaws set in, they have a way of bringing resentment, bitterness, and anger into the relationship.
However, it is important to note that humans aren't perfect. To have a healthy relationship, you must learn how to accept your partner's flaws and also master the art of loving someone despite their flaws.
This article aims to help you understand a list of flaws in a relationship, how to deal with identified flaws in your relationship, and also what to do if you feel that they are becoming a bit too much to handle.
What are some flaws in a relationship?
"What are flaws in a relationship?" – you may be asking.
Flaws in a relationship refer to the personal character defects or challenges that people have to deal with. These defects could range from the little things like not being very careful about cleanliness to the bigger things like selfishness and an inability to remain faithful to their partner.
In any case, the most significant flaws in a relationship must be identified immediately, faced head-on, and tackled as soon as possible. If they are not, they can cause the relationship to deteriorate as time progresses.
20 common flaws in a relationships
Here are some of the most common relationship flaws you may experience in your journey with your partner.
1. Insecurity
You may not understand how powerful this can be, except you have been on the receiving end of a toxic relationship before.
If you have ever been with someone who made you feel bad about yourself at some point, there's every tendency that you may go into new relationships believing that your new partner is out to do the same thing to you. Hence, your attitude toward them may change, and you may find yourself being nasty toward them.
This may take a negative toll on your relationship.
2. Committing too quickly
Have you ever fallen for someone before? You are well acquainted with those butterflies you feel whenever you are with them if you have. You want to call them every time you wake in the morning, you want to speak to them 35 times every day, and as far as you are concerned, they can do no wrong.
The problem with committing too quickly to a relationship is that you may end up overlooking any red flags you see at that moment, and this can lead you down a rabbit hole of trouble much later on.
3. Taking too long to commit to the relationship
Dragging someone around for the fun of it isn't cool, especially when you know that they have romantic interests toward you. When you take too long to commit to a relationship, it can be interpreted as a relationship flaw and cause you to lose the people who genuinely love you.
4. Bad communication skills
If you or your partner are terrible at communicating, your relationship will suffer. This is because every strong relationship is built on a foundation of communication. If you cannot effectively communicate with your partner, how would you be able to deal with the other flaws in a relationship?
Related Reading: 

3 Detrimental Effects of Lack of Communication in Marriage
5. Secrecy
This is one of the most significant flaws in a relationship. Keeping secrets in a relationship, especially if they are about critical subjects like one's core beliefs, past experiences, and other vital areas of life, can deeply affect a relationship. When those secrets finally come to light, your partner may find it difficult to trust you again completely.
6. Jealousy
Inasmuch as love is all about accepting flaws, jealousy is one of those flaws in a relationship that can't be treated with levity. When you are with a jealous partner, they feel threatened about every little thing. This could be the result of past trauma or personal issues, but a relationship characterized by jealousy will deal with a lot of challenges.
Related Reading:

 How to Deal with Jealousy in Relationships
7. Being an attention hog
When you are an attention hog, you may find it challenging to commit to one person for a long time. Attention hogs are always on the lookout for the next best thing. At the start of every new relationship, they feel excited. However, when the excitement wears off, they dust themselves off and look for something else to keep themselves occupied with.
8. Being completely averse to confrontations
While excessive confrontations aren't good for any relationship, you must stick up for yourself at some point. One relationship flaw you must look out for is the tendency to brush your feelings under the carpet every time, for an indefinite amount of time. Accepting flaws in a relationship is crucial if you enjoy a steady and stable relationship. However, it doesn't mean that you just keep a closed mouth and put up with whatever is shoved down your throat.
9. An unhealthy picture of co-dependence
Before your partner came into your life, you had a life to live, and maybe you were even successful at that. If you suspend your life to be with your partner, let go of all your personal ambitions/goals, and spend your entire strength/time helping them achieve theirs, it could be a form of relationship flaws right there.
Related Reading: 

What Is Codependency – Causes, Signs & Treatment
10. Getting bored with relationships easily
Some people love a challenge, maybe a bit too much. These guys enjoy the thrill of knowing that they are about to get a new partner. Hence, they tend to back away once things get serious in a relationship every time.
To achieve this, they can pull several stunts, including gaslighting their partner or trying to make them feel like the flaws in a relationship are mostly their fault.
Related Reading: 

15 Signs of a Boring Relationship
11. Excessive drinking
Another common relationship flaw is when you are with someone in love with the bottle and would rather spend their entire lives drunk on anything they can get drunk on.
When your partner is committed to being constantly inebriated, you will find yourself having to deal with real-life situations alone, and this can cause envy and resentment to begin brewing up inside you.
12. Indulging oneself too much in vices
Partying. Clubbing. Smoking. Drinking.
These are some of the most significant flaws in relationships. When you are with someone who indulges in these activities, it feels as though you are with someone who has lost touch with their world. Trying to connect with them sometimes can be a herculean task.
13. Emotional imbalance
When this is the case with you, your partner turns on and off like a switch with buttons. One second they love you to within an inch of your life. At this time, they are attentive, want the best for you, and aren't ashamed to admit their feelings for you.
The next second, they shut you out and can even leave you wondering if they even knew you in the first place.
This is one of those relationship flaws that is exceptionally difficult to deal with because it needs a lot of determination and patience.
Related Reading: 

What Is Emotional Labor in Relationship & How to Talk About It
14. Being excessively impulsive
We all have that part of us that just wants to let loose and enjoy life. While this is good, being excessively impulsive can be a death trap in a relationship because a time may come when your partner can become wary of you, simply because they do not know the next thing you may be up to.
15. Never standing up for your partner
One relationship flaw that can be hurtful is when you fail to stand up for your partner when they are slighted or neglected, especially in public. This makes your partner feel little, unimportant, and as though you like being a part of their humiliation.
Related Reading: 

How to Stand Up for Yourself in a Relationship
16. Selfishness
If you have ever been with someone so self-absorbed, you understand how this is a relationship flaw. When you are with someone who thinks only about themselves, they wouldn't be willing to make sacrifices or compromise anything for you, even though you do the same for them when the time is right.
People like these have no intention of sending money into the relationship. Instead, they'd wait for you to take care of their daily living expenses. Also, selfishness can present itself in an excessive desire to be frugal with spending money and other valuable resources.
Do you think you have a self-absorbed partner? Watch this video.

17. Fighting over the same thing multiple times
This is exhausting and is a sign that you have communication issues in the relationship. When you fight over the same things many times, a time comes when you would rather keep silent about your feelings than speak up. This is usually the beginning of resentment.
18. Not prioritizing the relationship
Does one of you put more effort into keeping the relationship alive and afloat than the other? Does one of you do all the work in the relationship while the other sits back and reaps all the benefits? If this is the case, it may be a sign of flaws in a relationship.
Related Reading: 

Relationship Problem: Not Making Your Relationship a Priority
19. Lack of boundaries
As far as relationships are concerned, setting proper boundaries is important for staying sane and happy with your partner. As two individuals, you have different tolerance levels for things. Something can be acceptable to you and completely unforgivable by them. This is why setting healthy boundaries in the relationship is vital.
When you approach the relationship without any definite boundaries, you end up putting up with anything, which may spiral into a lot of trouble as time proceeds.
20. An unexciting sex life
One of the flaws in a relationship that can be quite frustrating is with someone who doesn't understand how to satisfy you in bed. Unexciting sex life can cause you to pull back from your partner and even resentment on both sides. This is why being sexually compatible with your partner is important.
4 ways on how to deal with flaws in a relationship
After identifying them, knowing how to accept your partner's flaws is important for making your relationship work. This is how to deal with flaws in a relationship.
1. Acknowledge your flaws
One way to move past relationship flaws is to open your eyes to your flaws. You'd be a bit less judgemental when you remember that you are human as well, with your challenges.
2. Be honest about what is acceptable to you and what isn't
You may be dealing with many internalized battles because you haven't yet determined what you can live with, and the character flaw is a complete deal-breaker to you.
When you know these, it is easier to determine if the relationship can still be saved or not.
Related Reading: 

Why Honesty in a Relationship Is So Important
3. Talk, don't yell or point fingers
Communication can help save any relationship if carried out well and with respect for everyone in the relationship. When you have identified the relationship flaws, sit with your partner and be completely honest with them.
Don't try to sugarcoat anything or make them feel less hurt by withholding information from them.
4. Evaluate practical options
With your partner, look at the options on the table and determine to move in whatever direction makes the most sense.
Commonly asked questions about flaws in relationships
Here are a few frequently asked questions about flaws in relationships and how to handle them.
1. Is it okay to point out your partner's flaws?
Answer: There's no yes or no answer to this, per se. While it is okay to point out your partner's flaws, you must make sure that you are doing so from a place of love and not from trying to control them or make them feel restricted in the relationship.
Again, how you point out their flaws can make or mar the relationship.
2. What are some flaws in a woman?
Answer: Some common flaws in women include aversion, cowardice, irrational fear of confrontation, anger, dishonesty.
3. What are some flaws in men?
Answer: Some common flaws in men include arrogance, controlling nature, dishonesty, greed, and a tendency to cheat on their partners.
Conclusion
It would be impractical to say that flaws in a relationship aren't natural and don't have tangible effects on relationships. From what we have considered, 20 common relationship flaws can ruin any relationship if left unchecked.
While trying to deal with these flaws, you may have to enlist the services of experts like counselors or relationship experts to help you. There is no need to beat about the bush if this becomes the case. Go for their expertise and save your relationship ASAP.
To get started, you can find a relationship therapist here.
Share this article on
Want to have a happier, healthier marriage?
If you feel disconnected or frustrated about the state of your marriage but want to avoid separation and/or divorce, the marriage.com course meant for married couples is an excellent resource to help you overcome the most challenging aspects of being married.
Learn More On This Topic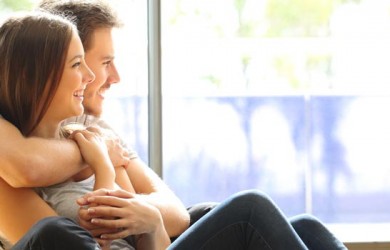 You May Also Like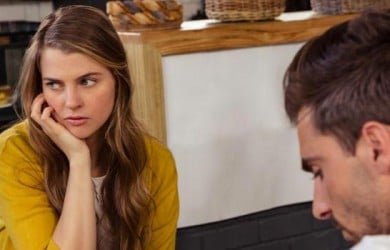 Popular Topics On Married Life