What Does Being Married to a Narcissist Mean – It's Time to Speak Up!
Being married to the person that we love should mean happiness and comfort but when everything turns out to be a lie when the person you thought would bring happiness to you turns out to be a narcissist — do you speak up or do you stay silent? After a few days or weeks of being married to a narcissist, you'll see how the perfect spouse turns out to be a monster inside, now there's no turning back, you'll have to deal with the effects of being married to a person with NPD.
The horror of being married to a narcissist
Most of the time, the NPD spouse won't show their true colors until they are already married and have gained the approval of everyone around you and your family.
Sadly, there are so many cases like this but most of the spouses remain silent and just endure the life with a narcissist. Even with all the effects of being married to a narcissist, some spouses still choose to remain in the marriage — these are just some of the main reasons why.
1. Unfamiliarity
Not being familiar with NPD will cause fear and uncertainty. Without knowledge or understanding about the personality disorder, one won't have an idea of what they are dealing with.
2. Hope
One of the most common reasons is holding on to hope that their spouse will change. Most of the time, NPD spouses will always promise to get their way out of any situation that is hard for them.
They can manipulate, lie, and show change if they have to, just to make you believe — only reverting back to their narcissistic personality when everything is okay again.
3. A complete family
Sadly, considering divorce means that you'll have a broken family. Sometimes, it's so hard to give up the chance of having a complete family even if you're married to a narcissist.
4. Lack of confidence
Over time, with the manipulation of a narcissistic spouse — the other spouse can feel incompetent and may even show a lack of self-esteem whilst believing what the narcissistic spouse says. You no longer believe in your own abilities and your overall personality. In the end, you'd lose your self-worth and be confined in the abusive relationship.
The effects of being married to a narcissist
While we understand how hard it is to be married to a narcissist, we haven't really seen the depth of its effect and how damaging it is to be the other half of a narcissist. Here are just some of the major effects of being married to a person who suffers from NPD.
1. Loneliness
The loneliness of a marriage gone wrong is one of the saddest effects of being married to a narcissist. How can you be happy when the one person who should be supporting you ends up manipulating not just your life but even how other people see you and your marriage?
Being married to a narcissist means being the "perfect" couple outside but the exact opposite when there's no one around.
A person who only thinks of himself can never give love, respect, and happiness to others even their own children.
2. Fake relationship
One of the most common traits of being married to a person who has NPD is that you'll be living in a fake relationship. When you go out with other people, they'd be envious of how caring, smart, and happy your family is — not knowing how different it is from reality.
This is all for the show, to let the world know how grand your life is, how amazing your narcissistic spouse is and to be the center of attraction regardless if this is real or not.
3. Diminishing Self-esteem
One tactic that a narcissist will do to control their spouse is to point out how incompetent their spouses are. Blaming every misfortune, every mistake and every situation that isn't benefiting them, overtime this sinks in and makes the other spouse feel worthless.
Years of this kind of mental abuse can strip the other spouse of self-esteem and confidence to the point that a simple task of ordering from fast food may seem like a nerve-wracking task fearing that he or she can commit another mistake.
4. "It's all my fault" mindset
Why is accidentally overcooking a meal to about forgetting to pay your bills on time or even when your narcissistic spouse loses a job — is your entire fault? See how a spouse who suffers from NPD can turn every situation into a chance to blame and degrade you? Isn't this tiring?
Over time, this will cause a mentality where you feel like everything that isn't going well is your entire fault.
5. Fear
When you try to talk to your spouse but everything turns into an argument when you try to compromise but you end up being the bad guy or when you try to you want divorce and everything turns violent and abusive.
Sometimes this just turns into fear until you feel so nervous whenever your spouse comes home or tries to scold you. Irrational fear of living with a person who manipulates everything is a modern day horror story.
Time to speak up – Enough is enough
It's understandable to be scared to make a stand especially when there are kids present but if you don't do it now, then when? Enough is enough and you have to make a stand and start living for yourself and your kids. Seek help from people who you trust, gather evidence and be firm. Be brave to face the truth and make a stand.
By accepting that you are married to a narcissist, you are accepting that this person has a personality disorder and that for a better future, you can either try to help them but if it's impossible then you have to get out and move on. It'll be hard to recover from this relationship but it's definitely not impossible. There are so many ways to deal with a person with NPD and also a lot of support groups or therapist who are willing to assist you and help you to make a stand and move on.
Share this article on
Want to have a happier, healthier marriage?
If you feel disconnected or frustrated about the state of your marriage but want to avoid separation and/or divorce, the marriage.com course meant for married couples is an excellent resource to help you overcome the most challenging aspects of being married.
Learn More On This Topic
You May Also Like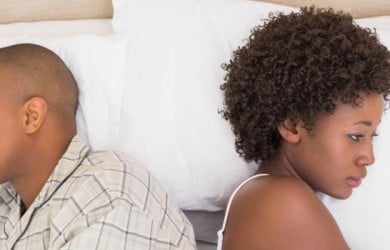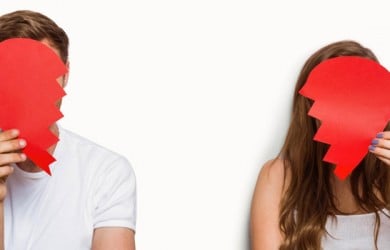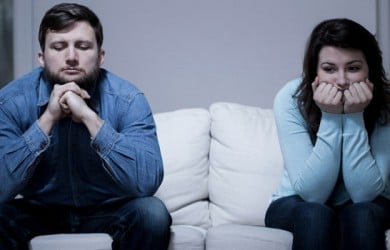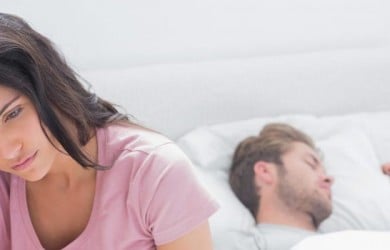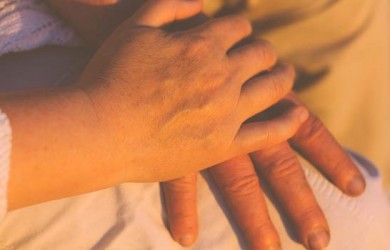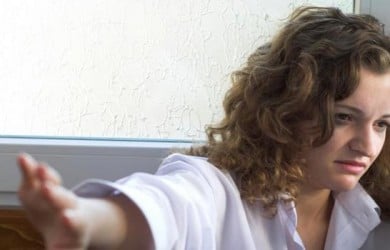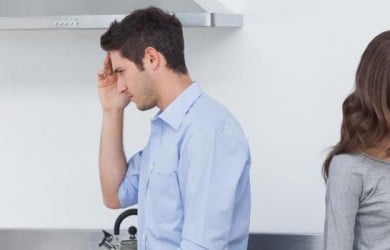 Popular Topics On Marriage Help