What Does Being Sneaky in a Relationship Mean?
Lying had an important place in the evolution of our cognition. The complexity of social interactions could be one of the factors we need to thank for our large brains, as the social intelligence hypothesis states.
Research shows that, on average, a person tells 1.65 lies a day. While most likely, the majority of those lies are harmless. We might think of them differently when they are coming from a person we trust and are involved with.
When we recognize that our partner is being sneaky in a relationship, our instinctive reaction would be one of concern.
How to know does it mean trouble? What are the sneaky signs of a cheating spouse, and what could count as small lies in a relationship?
Before we answer those questions, let's address first what being sneaky in a relationship means.
What does being sneaky in a relationship mean?
When we talk about sneaky behavior in adults, we are referring to someone who is trying to get away with something they know they shouldn't be doing.
What does sneaky mean?
Sneaky refers to the actions of a person who is not being completely truthful and honest, and basically a little sly. It includes situations when a spouse lies about little things, like saying they are in one place when they are not.
The meaning of a sneaky person can be interpreted through their behavior. Any form of keeping secrets that the person sees as forbidden because they know it can harm the other or the relationship itself can be considered as being sneaky in a relationship.
However, not all secret-keeping is wrong, and not all lies need to be sanctioned.
What makes a person sneaky? When being sneaky in a relationship goes wrong?
Sneakiness is usually because the person is trying to keep certain facts hidden from their partner.
When the lies are used as a way to cover up something that could hurt or deteriorate the relationship, of course, this means that for each couple, this could mean something else as each partnership has its own set of boundaries on what is forbidden and allowed.
5 Sneaky signs your partner might be lying
What are some of the key signs of a sneaky person?
When trying to interpret someone's behavior, always have a baseline to compare the new, sneaky behavior.
Although it might be that some of the behaviors listed here are, in fact, signs of a lying spouse, there is a chance that something else is happening.
Before you jump to a negative conclusion, take some time to think about what it could be.
1. There is a noticeable change in them
Unusual body language can signify many things, among other attempts to be sly and deceive you in some way. It could be that they are going through a lot of stress, dealing with anxiety or something else is preoccupying and worrying them.
Don't jump to conclusions as soon as you notice a change. Try to think of alternative reasons, and communicate with your partner without accusations. It might be that they are planning a surprise for you, a proposal, or dealing with something they are not yet ready to share.
2. They are being secretive
Are they not answering the phone in front of you, going to the other room to speak, or hiding their phone? There might be something there, and this could be a sign of being sneaky in a relationship.
Do you find that they are telling you they will be in one place and then they are not? Perhaps they avoid sharing their whereabouts as much as possible?
Every spouse lies about some things at some point, and it could be nothing to concern yourself about.
You can probably think of some instances when you did this, and it wasn't damaging. However, it is worth keeping in mind until you understand why they are resorting to lies in the first place.
3. They are protective of their passwords
Have you had access to their devices, and suddenly you don't? This is one of the red flags that indicate clearly they are being sneaky in a relationship. However, you don't know yet why that is.
Addressing the change that has happened can clear the air and help you be more at peace. When you decide to talk to them, approach them with an open mind, and observe how they react. This leads us to the next sign of being sneaky in a relationship – protectiveness.
4. They are defensive
Do they overreact to your questions on their whereabouts or deprive you of the information they once shared willingly?
Pay attention to what they say and observe their body language when they are discussing this with you.
Twitchy eyes, lip movements, fidgeting, and too much hand gesturing, could indicate further lies and sneaky behaviors that are actually unhealthy.
In her book How to Detect Lies, Fraud and Identity Theft, Traci Brown shares that people who are telling the truth tend to gesture while speaking or before, while people who are being dishonest gesture after sharing the information.
In the video below, Susan Carnicero discusses the list that helps identify when the person is lying. She discloses the behavioral screening programs used by the government and is as beneficial in practical life.
5. They are withdrawing
One of the ways a sneaky person handles not getting caught is by being as neutral and withdrawn as possible. The less they share, the less chance they will say something that can get them in trouble.
Therefore, if you notice them showing any of the above signs or withdrawing suddenly without being able to attribute it to something else, you should consider addressing this behavior.
Is it bad to be sneaky?
None of the above signs of being sneaky in a relationship sound good. However, that doesn't necessarily mean something negative is happening.
Whether something is up and whether it is bad depends on your criteria of what is acceptable behavior. What are your boundaries of the number of secrets you can take, and how much openness do you need?
If their secretive and sneaky behavior is bothering you, that is bad for the relationships.
So, should sneakiness be a feature of a relationship? Well, no, because both partners' happiness matters for the overall happiness of the union, and if one of you is not feeling well, the relationship will suffer.
What do you do if you notice the signs? How to deal with liars in a relationship?
What should you do if your partner is a little sneaky?
When you feel your partner's behavior is off, there are things you can do in dealing with sneaky people.
1. Recognize the signs
If you dismiss the signs to mean that they are just stressed or tired, you are postponing solving the problem. The issue won't disappear on its own.
If you notice some of the signs, keep them in mind, but don't jump to conclusions. There are many reasons why this could be happening.
They might be going through something and not be yet ready to share or not sure how you will react. Some people learn early on in their life that the only way they can provide for themselves is if they are the ones to do it and keep it a secret.
2. Keep an open mind
What are alternative reasons that they could be acting this way? Make a list of all the reasons and keep an open mind.
Some people act sneaky more often than others. It could be that they learned this is the best and only way to provide for their needs, they could be afraid of being seen as bad, so they are not upfront and seem dishonest, or they are not strong to stand up to others.
However, if this is a novel behavior, there might be something happening you are not aware of.
Your list is not exhaustive for sure as you are not in their head, so don't stress over it. You are doing this so you would control your emotions and judgemental attitude when you approach them.
3. Address the issue
How should you be dealing with lying in a relationship? If you approach them head-on, they might deny it, so what do you do then?
Come from a loving place and say you noticed reactions you are not sure how to understand. Ask them to share with you what is happening, so you don't worry and become suspicious.
If something is happening, most likely, this is not going to be one conversation. You might have to come back to this again. Resolving this matter is going to be a process, not a singular event.
4. Be observant, not suspicious
At first, they will probably try to justify their behavior or deny anything actually being out of order. They might not yet be ready to face it and have the conversation.
You may want to give them some time, try to be patient and observant. Giving space doesn't mean you are being naive or waiting for things to go away on their own. In fact, you are strategizing and trying to collect some more information in the meantime.
In any case, you need to know the root cause so you can help them change it. Gather some more information before you come back to the conversation about it.
How to deal with sneaky people?
Any disagreement is an opportunity to grow.
Our instincts often tell us something before we consciously know it. Since they can be wrong, we should take them as assumptions, not as conclusions.
If you notice the signs of being sneaky in a relationship in your partner's behavior, don't jump to think it must mean they are lying or cheating. Allow for the possibility that it could be something else, and address it carefully.
Use any opportunity as a chance to grow as a couple, and it will improve your relationship for sure. All those small steps will amount to big success.
We all have to confront our partners about the issue time and again. If you think sneakiness is creeping into the relationship, make sure you do the following things:
Ignore things they say when they are acting confused. Confusion and randomness are often used as a bait by sneaky people.


Trust your instincts. If you feel it in your heart that something is fishy about the situation, don't be swept by their words.




Don't be carried along in their agendas. Stop fitting into their routines and expressing consent in everything they say.




Don't ask for any permission to do things. They would want you to be bound by certain rules so they can stay safe and sneak around. However, you should do as you like.




Be responsible when it comes to your own self. Emotional dependence can play havoc if your partner is sneaky. So, take care of yourself.
Takeaway
Being sneaky in a relationship is a sign of an unhealthy relationship.
If you let your partner be sneaky or stick with such a manipulative person, they will want to control, validate, change you only for their benefit.
It is important to notice the signs of sneaky people and resolve the issues before they loom large in the relationship and cause the partners to suffer.
Share this article on
Want to have a happier, healthier marriage?
If you feel disconnected or frustrated about the state of your marriage but want to avoid separation and/or divorce, the marriage.com course meant for married couples is an excellent resource to help you overcome the most challenging aspects of being married.
Learn More On This Topic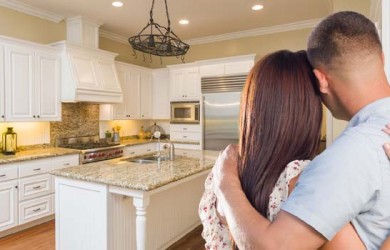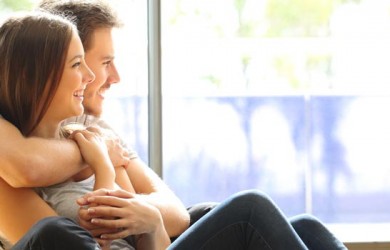 You May Also Like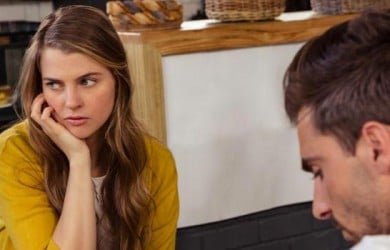 Popular Topics On Married Life