How to Stand Up for Yourself in a Relationship
Standing up for yourself in your relationship, no doubt, can be a hard one to foster. Most times, it is easier to allow people to do whatever they want while you look the other way.
Being a doormat in your relationship is detrimental to you both in and out of your relationship, and learning how to stand up for yourself in a relationship is a hard journey, but it's a worthwhile one.
A relationship is a two-person activity, and each human is created with different beliefs; in a relationship, these different ideologies enable partners to grow in communication and understanding.
And being able to relay your beliefs and ideas to your partner shows how much value you repose in the relationship.
This will improve your self-esteem and reiterate your value in the relationship because a relationship goes both ways- you reciprocate what's given- in terms of love, care, affection, and understanding.
Effects of not standing up for yourself
Compromising your value system in a relationship affects you the most. This is because what you believe in is neglected in an attempt to please your partner.
Some partners dominate in a relationship through emotional blackmails, fiat, or full force (subconsciously), while others may do this deliberately. Either way, you must stand up for yourself and fight for what you believe in.
There are a lot of negative effects if the relationship is not balanced
A

one-sided relationship

will end up failing

The partner who conforms to everything is often left hurt

Mental and emotional health being at stake throughout the relationship

Financial and social impact

Trying to forcefully smoothen things out, even when it is not favorable, sometimes
If you know how to stand up for yourself, then all of it can be avoided. Read further as we discuss precisely what you should do to learn how to stand up for yourself effectively.
Related Reading: 

Ways to Keep from Losing Yourself in Your Relationship
Why do you need to stand up for yourself?
Relationships are an integral part of life. Anyone who is in your life has some sort of relationship with you, be it romantic,platonic or casual relationship.
The structure of these relationships takes a toll on aspects of your life, whether intentionally or not. Rolling over at every confrontation is a dangerous move that affects how you live your life.
If you find yourself lying or bending the truth constantly to avoid confrontation, you may have to reevaluate how to stand up for yourself in a relationship. Making total avoidance during confrontations diminishes your self-respect in the long run.
Standing up for yourself will boost your self-esteem
You will feel more in control of situations and, by extension, your life. This means that you would be able to take action regardless of any fears you may have considering that action.
Your self-esteem and your self-confidence are related, so as your self-esteem rises, your self-confidence increases. Your shoulder straightens, metaphorically and sometimes physically.
Standing up for your rights creates a healthy environment for you to thrive
You're able to cull any negative comments and/or influences from your life. You are also able to create what you want when you want and how you want it to be. This leads to overall well-being.
Related Reading: 

Ways to Speak Your Truth in the Relationship
15 ways you can stand up for yourself
Standing up for your rights has to start with you deciding to identify the problem. The first step in solving a problem is identifying it.
Pinpointing the patterns that come when you start to bend over during a confrontation is essential when it comes to nipping this act in the bud. So, how to stand up for yourself in a relationship?
Here are few tips that help you stand up for yourself in a relationship
It is important to speak up for yourself and to express yourself verbally. Words are a tool for sticking up for yourself and should be utilized when you want to change the dynamic of your relationship.
It is important to vocalize how you feel about slights instead of internalizing them and having them fracture your relationship.
Change is hard. At some point, you may find yourself unconsciously fighting yourself to slip back into your previous thought and action patterns so you don't get out of the comfort of the familiar.
Although it's immensely scary to stand up for yourself and challenge existing norms, breaking out of a toxic box is a good thing to do. Being brave and choosing to confront the situation proves that your days as a doormat are already ending.
Building your sense of self-worth and finding an identity outside the relationship is important. When your sense of self worth isn't tied to the relationship, you are able to address situations that you find uncomfortable.
You may tend to get overly emotional as you begin to stand up for yourself. This influx of intense emotions may cause you to lash out or withdraw, neither of which are beneficial to you. Instead, try to maintain a clear head by controlling your anger and make logical decisions.
Related Reading: 

How to Regulate Your Emotions From Destroying Your Marriage
Be intentional with your words
Enunciate when speaking. And use words that would pass your message across. Let go of assumptions. Come out clear about your intentions.
Don't always be the giver
Although selflessness is a trait that's often praised, being selfless without regard for yourself leads to being taken advantage of. Prioritize yourself. Ensure that the feeling is mutual.
If you are giving too much in the relationship, it will only exhaust you emotionally.
Set boundaries and stick to it
In any relationship, boundaries are healthy to keep the relationship interesting and happy.
Setting boundaries on what you consider unbendable rules and stick to them. Practice saying NO and consider putting yourself first,self-worth though not in a selfish manner.
It's easy to fall back into the habit of bending over for someone else, and that's okay as long as you don't repeat it.
Practice standing up for yourself everyday. Even if it is a small act, do it. Use a mirror each day to remind yourself you are strong.
Genuinely listen and find out where the other person is coming from so you can have leverage. You need to be very careful to listen to what you are hearing back from the person with whom you are talking.
Not only could you get some valuable information, but by letting them know you are paying attention, you will be more likely to get the outcome you seek, namely sticking up for yourself successfully. Try active listening.
Related Reading: 

How Does Listening Affect Relationships
Be clear about what you want
Ensure that you are specific, particularly about the things you do not accept in your relationship. Certain ground rules should be maintained in any relationship.
Unless you both communicate clearly and effectively, things will remain toxic.
Try to stick to your guns from the onset, don't say you're okay with something when you're clearly not. People understand things better if handed to them straight and unadulterated.
We cannot stress that communication is one of the most important pillars of a healthy relationship.
Be open about any doubts you may have as a result of events in the relationship. You deserve a partner that is willing to reassure you at this time.
Remember your emotions are valid
The first thing in standing up to your partner is knowing your worth in a relationship. Some people are emotionally abusive and they may "gaslight" when you complain about events in the relationship. Don't forget that how you feel is valid.
There could be situations where you fail to understand the real meaning of your partner and unnecessarily react.
You must also understand this situation well before you make a judgment. Constructively think and criticize your actions as well as the person's. Don't be quick to judge.
Also Try: 

Do You Feel That You Understand Each Other

?

 
Standing up for yourself– words to use
Finding yourself in a compromising situation where you need to stand up for yourself, stand up for what you believe in, and stand up for what is right can be challenging, both mentally and emotionally, especially.
But here are some words to say that can make you feel powerful in your relationship and allow you to stick up for yourself.
I do not want to, or I do not feel comfortable with this
When your partner asks and demands of you what you are not comfortable with or what you strongly disagree with being a part of, you should always be vocal about what makes you uncomfortable to pass the message about what you do not want.
Saying 'NO' is another way to tell your partner you disagree with the request made. Most often, it is the most effective way to stand up for yourself in situations. 'This will not work for me,'
Please do not do that again
Sometimes, in relationships, partners tend to take action and make remarks that annoy and irritate the other. Being straightforward about how you feel is a way of standing up to your partner. Express your thoughts with words like 'I did not/do not like what you did,' 'Please refrain from doing that,' 'Please do not say those words about me in front of people,' 'I'm sorry, I do not want.'
Standing up for yourself and what you believe in involves stating clearly what you want- being expressive. It is one of the ways to make yourself strong. Partners who always like to have things done their way usually like to suggest or force down ideas; saying clearly 'This is what I want' enables you to fight for what you want and gives a clear message.
Some individuals who want to stand up for themselves but do it as politely as possible can say words like, 'Can you help me?'
Being assertive with words is the most important when it comes to words you say to stand up for yourself. Express yourself as confidently as possible, even though there might be pushback. Remember, standing up for yourself is standing up for what's right.
Check out this insightful video that explains how you can express what you want in a relationship:

Conclusion
It is easier to believe one can stand up for themselves in relationships than actually do so, but it is much better to stand up for oneself.
Since some partners unconsciously act dominant in relationships, putting them in check helps them realize their errors and work towards better.
In other cases, you must keep being confident, assertive, tell the partner what you want when you want it and what you do not want when you do not want it.
It is important to make sure your partner does not control your emotions. Otherwise, you would keep being manipulated through emotional guilt-tripping and blackmail. Making sure your body language also conveys your words can send messages to your partner.
Always remember that standing up for yourself in a relationship is important for you to grow in that relationship, and it is one of the proven ways to be yourself. Therefore you must learn to stand up for yourself at all times.
Therefore, do not keep trying to please your partner or make them happy all the time because a relationship goes both ways- receiving the love and care you also give out.
Share this article on
Want to have a happier, healthier marriage?
If you feel disconnected or frustrated about the state of your marriage but want to avoid separation and/or divorce, the marriage.com course meant for married couples is an excellent resource to help you overcome the most challenging aspects of being married.
Learn More On This Topic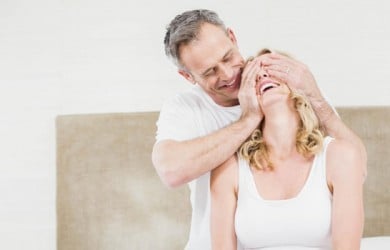 You May Also Like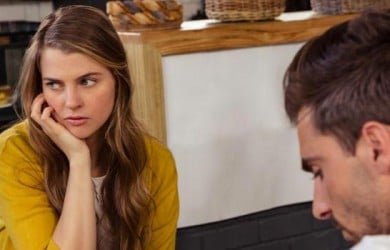 Popular Topics On Married Life