15 Signs of Commitment Issues and How to Overcome Them
Many people find relationships as easy as breathing. They find comfort in committing to someone, be it in a relationship, or simply having friends. Having friends or a significant other is essential to living life to the fullest.
However, it is not easy for many, as they fear committing to people.
What is commitment phobia?
People who face anxiety when in relationships and cannot comply with the societal norms and conditions face commitment phobia. They face difficulty placing their trust in other people and fail to fulfill promises.
It doesn't mean these people do not develop feelings for others. What these people feel is more intense, so they take a scary turn. Such intense feelings give way to anxiety and pile up to have serious repercussions. These people crave a long-term serious relationship.
Though, when asked to commit to certain promises, their phobia overpowers and unfolds past fears, and they end up giving up on the person eventually. The fear of commitment signs isn't gender-specific.
What causes commitment phobia?
So, what exactly causes commitment issues? Well, many events that happen in one's life can lead to this phobia. These include odd family dynamics. People whose parents had a failed marriage or a disturbed relationship often end up having anxiety when it comes to commitment, fearing certain events would repeat.
Childhood abuse or a disturbed childhood can account for such anxiety. A person can face commitment phobia due to past experiences as well.
People who were close-ended up hurting the person. This leads to the person building walls around them and not letting others into their lives. These reservations don't end here.
Many people face this phobia due to their relationships ending badly without them being ready for it. Or they might have been in an unfit relationship, having faced abandonment or abuse in their past.
15 Signs to tell if your partner has commitment issues
There could be many reasons for commitment issues that may vary from person to person. These commitment phobia signs need to be addressed with care as well. These include:
1. No labels
When certain labels like a boyfriend, girlfriend, or any other come into the equation, a commitment-phobic looks for an exit strategy.
2. Breakups
These people end their relationships for trivial matters. They will not provide you with logical reasoning. Their fear for long-term relationships steals their ability to run them smoothly, and they stir up minor issues to break the tie.
3. Not reaching the finish line
Not being able to complete projects and leaving them halfway highlights a person's ability to not be able to make decisions. This trait is seen in people who have commitment issues.
As these people are not able to take their relationships and work on them, they prefer leaving them in the middle rather than taking firm decisions.
4. The future
You will find people with commitment problems getting panicky or dismissive when you will talk about future plans. Talking about 'Growing old together,' 'Moving in together,' is never easy with these people. They either will distract you from the topic or will not be interested in catering to such thoughts.
It isn't specified to couples only. A person with commitment issues will try to run away from any conversation that includes the future, even if it's something as simple as going to the movies.
5. They don't like change
People with commitment issues will not cater to changes that well. They will freak out if any minor change comes up, be it labeling the relationship. They like things running the usual way.
Any minor ups and downs will get them worked up and running for the exit.
These instances don't have to be huge announcements. A small night out on the weekend is enough to activate their anxiety.
6. Lack of emotional attachment
If a person is suffering from commitment phobia, they will most likely not be emotionally attached in a relationship.
This detachment is because of the fear of investing in the relationship and because they don't want to give their time and effort to the person they share the relationship with.
7. Non-serious dating pattern
This is one of the important signs of commitment anxiety. They are scared to get into a relationship.
If you see a pattern of failed relationships, mostly because the person was unwilling, this is the clear indication that they date because they enjoy the sense of being in a relationship, not because they want to commit for the future.
8. Not sharing enough information
They avoid spilling out a lot of information about themselves. They appear flaky and mysterious and do not want to tell things about themselves, lest this will play havoc in their personal life like a compulsion to engage in a commitment. They also have a fear of people judging their choices.
9. Irregular communication
Sometimes they will answer the text, respond to calls; sometimes, they will not. It's always uncertain. They have an aversion to 'settling down,' and that is why they would not usually participate in any activity or communication with their partner.
Not just this, they will only make shallow communications and slip into a defensive mechanism while talking because they are afraid of commitment.
10. A feeling of uneasiness & uncertainty
They often feel uneasy in the relationship as they have to avoid commitment. They might feel stuck with their partner and will look for ways to avoid being engaged. Due to this, there is always a fear of uncertainty looming large in the relationship.
11. Overthinking about the relationship
One of the signs of commitment issues is that people are never at ease when it comes to the relationship as they fear that if they let things flow, the situation might get serious. So, they overthink every move or favor in the relationship in order to avoid things from getting serious.
12. Avoid making plans
They do not like being involved. So, they won't make plans with their partner. Commitment involves hard work from both partners. So, they avoid the situation of seriousness and commitment by avoiding plans altogether.
13. Picky behavior in terms of dates and friends
They might have a lot of friends, but they don't have close or best friends. This is mainly because they don't like being judged and are sneaky in their moves. They are quite picky about who they want to hang out with so that they don't remain very involved in any kind of friendship.
14. They disappear when the magic fades
They like the idea of chasing in the relationship. They love the honeymoon period of the relationship but slip away when the real work and efforts have to be invested.
So, they will disappear when the happy phase of the relationship is over and will hop on to date someone else.
15. They'll want to 'take things slow'
One of the biggest excuses for someone not wanting to get involved in the relationship is when they say they want to 'take things slow.'
However, this might not be true 100% of the time, but mostly, with commitment-phobic people, they'll say so when they want to get into a relationship, enjoy the benefits but still do not want to be fully committed.
The video below discusses the meaning of 'taking things slow' in the relationship and why there should be an urgent need to communicate and solve the problem. Take a look:
Overcoming commitment issues
To overcome the commitment phobia symptoms and establish a healthy relationship with your significant other or your friends is to address the issue.
You have to admit to having commitment issues. You need to know what scares you the most and why. Whatever the reason may be, do not be ashamed of it and embrace it. Once you know where you are wrong, it will be easier to work towards overcoming commitment issues.
Once you know your shortcoming, you need to be ready to take risks. It's either a win or lose. If you let the opportunity go away, you will go back to square one and fall further deep into your fears.
6 Tips for maintaining commitment in your relationship
Here are 6 tips for maintaining good commitment as a part of your routine as a couple.
1. Create a commitment statement
A commitment statement outlines the purpose and goals for their marriage. It may also include rules and boundaries that strengthen the marriage and make the couple feel secure.
2. Talk and stay connected about your wants, dreams
These topics are future-oriented; talking about the future can strengthen the current commitment. The idea is to spend both quality and quantity time together. Making time for each other, just to check in or to have a date, can strengthen the bond and reinforce spouses' dedication to the marriage.
3. Share spiritual activities for relationship connection.
Outlets like this can help a couple grow closer and strengthen each spouse's commitment. Also, remember that memories and traditions expand commitment. Doing special things together builds and honors traditions that are important to building meaning in your marriage.
4. Value doing small acts of kindness
While it may be easy to take advantage of what your spouse gives for the benefit of the relationship, everyone desires to feel acknowledged. Doing a chore, bringing home a special gift, or sending a loving note are all simple but effective ways of showing love to your spouse and committing to marriage.
5. Understand why you love each other
Talk about how you met and the many reasons you fell in love. Reflecting on reasons for committing to one another in the first place can renew the desire to capture and preserve the relationship.
6. Make intimacy a positive time for connection
This ultimate expression of commitment should be a special time that both spouses can look forward to.
Try not to be influenced by past relationships
Instead of being scared of the past repeating itself, or being incompetent, try living to the fullest.
Take life as an adventure and build your relationship on hope rather than fears. Before you break your commitment over minor issues, try going through them in your head and reason with yourself. This will help in calming you down and in making a wise decision.
You will not be able to accept any commitment issues treatment if you are not willing to give up your past mistakes and fears.
Learn from the past and find ways to do better in the future.
Lastly, you can only treat yourself from commitment issues if you are ready to address the issue and give yourself time and space to do better. Being too hard on yourself and getting worked up on minor changes will only do harm. Avoid overthinking matters. If you work on your present rather than thinking about what-ifs, you will be able to turn expectations into a reality.
Addressing your fear and working on it will not be easy, but it isn't impossible as well.
Share this article on
Want to have a happier, healthier marriage?
If you feel disconnected or frustrated about the state of your marriage but want to avoid separation and/or divorce, the marriage.com course meant for married couples is an excellent resource to help you overcome the most challenging aspects of being married.
More On This Topic
Recent Articles
You May Also Like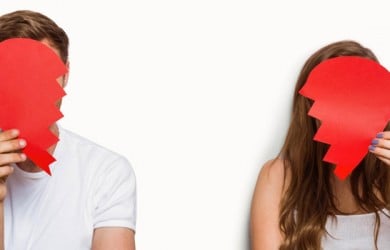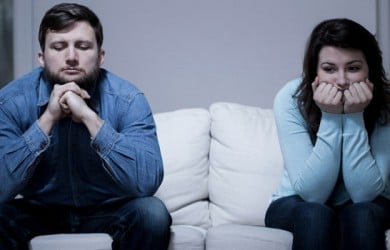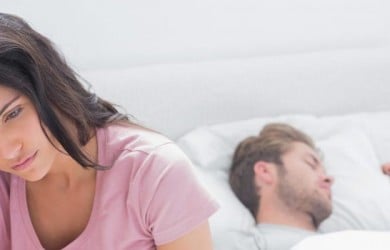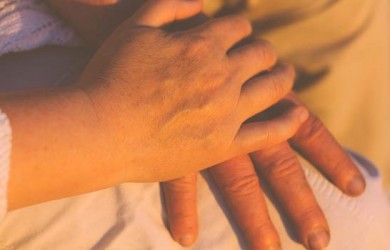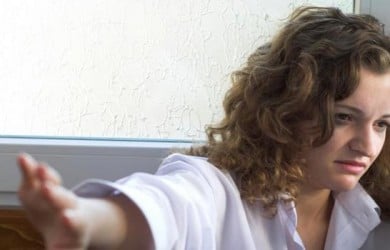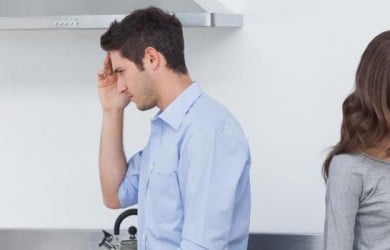 Popular Topics On Marriage Help