What Is Codependency – Causes, Signs & Treatment
In a healthy relationship, it is customary to rely on your partner for emotional support and view your partner as a teammate who helps you make decisions and navigate life's challenges.
On the other hand, in codependent relationships, reliance on a partner crosses into unhealthy territory.
Here, you will learn about what is codependency, including what causes it, signs of codependency, and how to treat it.
Related Reading: 

Are You in a Codependent Marriage
What is codependency?
In codependent relationships, one partner relies on the other to meet all of their needs, and the partner, in turn, requires the validation of being needed.
In simpler terms, the codependent personality is a "giver" who is always willing to sacrifice for their partner. And the other member of the relationship is a "taker" who relishes being all-important to that person.
Codependent behavior validates the person who is the "giver" and provides them with a sense of purpose. Without having their partner rely upon them, the codependent personality might feel worthless.
Anyone who asks the question, "What is codependency?", may also wonder, "Is codependency a mental illness?"
The answer is, while codependent behavior can negatively affect a person's mental health, codependency in and of itself is not a mental illness. It is not an official diagnosis included in the Diagnostic and Statistical Manual of Mental Disorders. People may use the term "codependent personality disorder," but this is not an accurate mental health diagnosis.
That being said, codependency was initially identified in the 1940s in the context of behaviors seen among wives of men who abused alcohol.
Wives were identified as codependent. In the 1960s, Alcoholics Anonymous (AA) groups began to label loved ones of alcoholics as codependent, arguing that they, too, had an illness because they enabled the addict.
In general, the codependent personality lacks self-identity and therefore focuses on others, sacrificing themselves to meet their every need. In the context of addiction, the codependent spouse, parent, or child may focus all of their time and energy on "fixing" the addict while ignoring their own psychological needs.
In a romantic relationship, the codependent partner pleases their significant other while sacrificing their own needs and desires within the relationship.
A recent study with people demonstrating codependent behavior found that these individuals did not have a clear sense of self. They felt the need to change themselves to fit in with others, and they tended to be passive within their close relationships.
Some individuals in the study reported feeling as if they were trapped in their relationships, and they could not differentiate themselves from their partners.
These findings are in line with what is typically associated with the codependent personality: finding validation through approval from others, self-sacrificing to meet the needs of others, and finding identity and fulfillment through other people, instead of through a consistent sense of self.
Related Reading: 

Can a Codependent Relationship Be Saved?
Different forms of codependency
Now that we have covered what codependency is, you need to understand its different forms.
While codependency began within the context of addiction treatment, there are multiple forms of codependencies beyond the one seen between a person with an addiction and their loved ones.
For example, codependency and relationships can take on the following forms:

Between a parent and their children, even if the child is an adult

Between a boyfriend and a girlfriend

Between spouses

Between a coworker and a boss

Between family members, such as a grandparent and grandchild, or brother and sister

Between friends
Also Try: 

Codependent Friendship Quiz
What causes codependency?
Codependency has the potential to derail your individuality and be exhausting for the partner that is completely focused on another. There are several causes of codependency that lead a person into an unhealthy relationship dynamic. Here are three prominent ones:
1. Alcoholism
Remember that codependent behavior was initially identified among wives of alcoholics, and there is some evidence that codependency and alcoholism are related. One study found that women who experienced symptoms of codependency with alcoholism were more likely to have a family history of alcoholism.
In such cases the codependent person can often become an enabler for the alcholic partner. The alcoholic partner might find it difficult to function normally and their partner might keep helping them perform daily tasks.
2. Dysfunctional family
Families in which children are taught to repress their emotions can cause codependency. Dysfunctional family patterns can lead people to place their feelings aside to meet the needs of others.
A dysfunctional family may also ignore problems within the family and discourage children from talking about issues. This leads people to refrain from talking or comforting each other, ultimately creating codependent adults.
3. Mental illness
Codependency can also result from growing up in a family where a parent has a severe physical or mental illness.
If all the attention is focused on meeting the needs of the sick family member, a child's needs may be set aside, creating an adult who feels guilty expressing their own needs.
Related Reading: 

Signs of Codependent Relationships
10 signs of codependency
If you know what codependency is but you're wondering how to know if you're codependent, consider the following 10 signs:
You feel responsible for other people's actions.
You always do more than your share of the work in a relationship.
You rely on approval and recognition from others to maintain your self-esteem.
You feel guilty when standing up for your own needs.
You tend to

fall in love

with people who you feel need "rescuing."
You find yourself walking on eggshells to

avoid conflict with your partner

or with significant people in your life.
You are the first to apologize for conflicts in your relationship, even when you haven't done anything wrong.
You will do anything for your significant other, even if you have to

sacrifice your own needs

and despite feeling unhappy or uncomfortable.
You feel like you have to give up who you are to

make your relationships work

.
You don't feel good about yourself unless other people like you.
Related Reading: 

Interdependence vs. Codependency in Relationships
Codependency vs. dependency in relationships
If you find yourself an enabler in a codependent relationship, you may also wonder what separates dependence from codependency within the relationship.
Keep in mind that partners, especially those in committed relationships like marriages, will be dependent upon each other for companionship, emotional support, and shared decision-making.
This is different from codependency, and the following examples provide further explanation of the difference between codependence vs. dependence:
With dependency

, both people in the relationship rely upon each other for support and enjoy the relationship.
With codependency, the "taker" gets satisfaction out of having all of their demands met by their codependent partner. The "giver" is only happy with themselves if they sacrifice themselves to make their partner happy.
In codependent relationships, on the other hand, the codependent personality has no interests outside of the relationship.
In dependent relationships

, both partners are allowed to express their desires and have their emotional needs met.
In codependent relationships, one partner sacrifices their requirements for the other person's sake, making the relationship entirely one-sided.
Related Reading: 

How to Stop Being Codependent in Your Relationship
Why is codependency unhealthy?
While being dependent upon a long-term partner is healthy and even acceptable, codependent relationships are unhealthy because the level of dependence is extreme.
The codependent personality sacrifices themself and loses their entire sense of identity for the sake of their partner. To be healthy, a person needs to balance caring for their partner with caring for their own needs. Codependency, on the other hand, becomes abusive and destructive.
The toxic nature of codependent relationships has been demonstrated in research. For instance, one study found that codependent family members of drug users suffered physically and emotionally.
Codependency within the family was linked to self-neglect and poor health, providing evidence that the codependent personality is not ideal. Giving up your own needs for the sake of someone else is not healthy, and remember that you cannot care for others if you do not first care for yourself.
Related Reading: 

How to Shift a Codependent Marriage into a Healthy Relationship
How does a codependent relationship develop?
The patterns we demonstrate in our adult relationships are often a replication of what was learned during childhood.
If a person were emotionally neglected during childhood, they would accept emotional neglect in their relationships, leading to codependency.
Some specific ways that codependent relationships develop are as follows:
A person experiences poor parenting, such as being taught that parents' needs are primary and their own needs do not matter.

A person who ends up in codependent relationships may have suffered abuse and learned to repress their emotions to cope with the pain, leading them to neglect their own needs in relationships or seek out

abusive partners

.

Someone may grow up with an ill parent and create a habit of caring for others, so this is the only way they know how to behave in relationships.
Related Reading: 

Healthy Steps to Fix a Codependent Relationship
How to fix codependent behavior
If you recognize that you are involved in a codependent relationship, changing behavior is the first step in fixing codependent behavior.

Changing behavior requires conscious awareness and acknowledgment that there is a problem.
If you are struggling with codependency, the following strategies can be helpful:
1. Consider a hobby
Engage in a hobby outside of your relationship. Maybe you enjoy exercising, or you're interested in learning a new skill.
Whatever it may be, doing something just for you can help you to develop interests that do not revolve around your partner.
Related Reading: 

How to Make Time for Your Personal Hobbies When Married
2. Set boundaries
Set boundaries with your partner. If you are in a codependent relationship, your entire day probably revolves around meeting your partner's needs and being at their beck and call.
If you want to fix this behavior, you must set boundaries. For instance, you may tell your partner that you have a specific schedule and that you will only be available at specified times of the day to take a phone call or help them.
Related Reading: 

Personal Boundaries You Need in Your Relationship
3. Have a discussion
Have an honest discussion with your partner about the unhealthy nature of the relationship.
Please acknowledge that you are at fault for getting all of your happiness out of meeting their needs and expressing that your partner has enabled you by allowing you to plan your entire life around making them happy.
The two of you will have to work together to correct this pattern.
To know more about codependency and how to overcome it, watch this video:

4. Say "No"
When you genuinely cannot do something for someone else or don't want to, practice saying, "No."
You have a right to turn things down that don't appeal to you or do not work for you.
5. Go out with friends
Spend time with friends. Your significant other becomes your priority in any committed relationship, but it is still important to have friendships.
Spending time with others will help you to create some natural separation from your partner.
6. Think positively about yourself
Practice positive affirmations. People who fall victim to codependent behavior tend to be critical of themselves, as they have low self-esteem. This creates the need for them to seek validation by being needed by other people.
Practice speaking positively to yourself, and you will find that you need less approval from others.
7. Join a support group
Consider attending a support group. Your local mental health board or NAMI chapter may hold support groups for those who struggle with codependent relationships.
8. Stand up for yourself
Practice being assertive when someone tries to control you or disrespect you. People with a codependent personality tend to walk on eggshells to avoid upsetting other people, which can ultimately undermine their self-esteem.
The next time someone is unfair to you or tries to control you without your consent, stand up for your needs.
9. End the relationship
If you have experienced physical or emotional abuse from your partner, and your partner makes no effort to change, leaving a codependent relationship may be the best option for your safety and well-being.
10. Get professional help
Seek out therapy. Suppose you are unable to manage symptoms of codependency with the steps above.
In that case, you may benefit from codependency treatment to help you develop healthier coping strategies and work through past issues that have led to codependent relationships.
A therapist can help you to identify patterns from your childhood or family of origin so that you can overcome them and experience fulfilling, reciprocal relationships with others.
After reading about what is a codependent relationship, you may be wondering if you are in one yourself. Take our "Are You In A Codependent Relationship Quiz" to find out.

Related Reading: 

How to Start Recovering From Codependent Relationships
Conclusion
Codependent relationships describe any relationship in which one person derives their happiness, self-esteem, and sense of worth from being needed by the other person.
The other member of the partnership enables codependent behavior by allowing their partner to make extreme sacrifices for their benefit. This type of behavior is often learned during childhood and continued in adult relationships, and it can be rather distressing.
Fortunately, there are ways to overcome codependency, ranging from spending more time with supportive friends to seeking codependency therapy from a professional.
Share this article on
Want to have a happier, healthier marriage?
If you feel disconnected or frustrated about the state of your marriage but want to avoid separation and/or divorce, the marriage.com course meant for married couples is an excellent resource to help you overcome the most challenging aspects of being married.
Learn More On This Topic
You May Also Like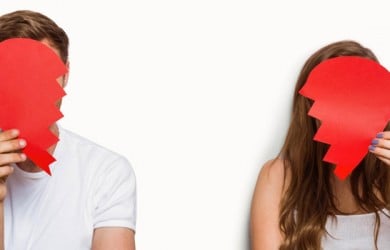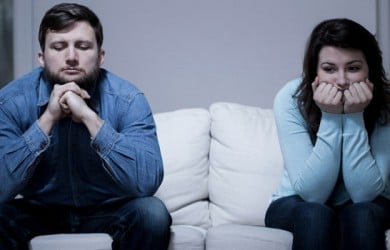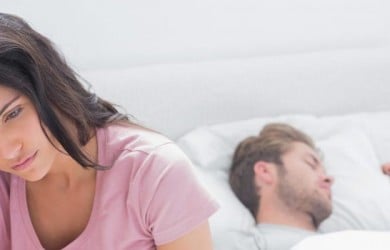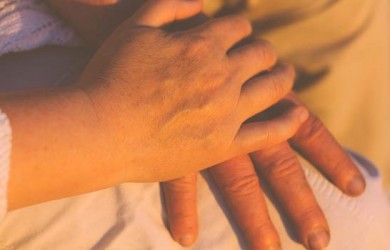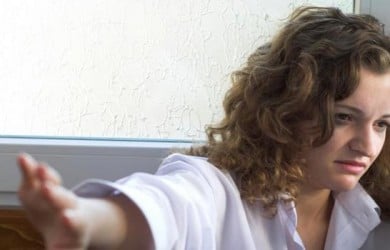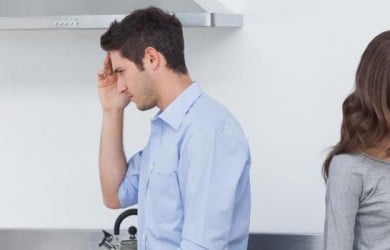 Popular Topics On Marriage Help