25 Things Narcissists Say in Relationship & What They Really Mean
Narcissists are master manipulators, often using gaslighting to control and manipulate their victims. They will say whatever they need to to get what they want—even if that means lying.
If you're in a relationship with a narcissist, you need to know how they operate to avoid being manipulated by them. The following are some things covert narcissists say or things narcissists say in relationships and what they mean.
What narcissists say in arguments
Narcissists are masters of manipulation and control. They will say whatever they need to to get what they want—even if that means lying. Here are the five most common themes for things covert narcissists say in arguments.
1. They try to lower the intensity of your distress
Narcissists often minimize how much it affects you when you're upset by something they did or said. They'll say, "It's no big deal, don't be so melodramatic!" or "You need to grow up and learn to let things go."
These are typical narcissistic responses that make you feel like your feelings are irrational and overblown so that they can maintain their sense of superiority.
2. They blame the entire situation on you
Narcissists will often blame you for their behaviors and actions. They'd say things like, "You made me do it," or "I wouldn't have gotten so angry if you hadn't done X, Y, or Z."
This is another way to make themselves feel superior by making you feel inferior—like nothing you do is good enough for them, and everything is your fault.
3. They gaslight you constantly
Gaslighting is a form of psychological abuse. It's when someone manipulates you into doubting your perceptions, memories, and sanity. What narcissists say often involves gaslighting their partners by trying to convince them that they didn't say or do something they did.
This can confuse you about whether your perception of reality is real or not—and whether any other negative experiences with this person might have happened as well.
4. They always ridicule you
Ridiculing you is another form of emotional abuse classified as narcissist sayings. Narcissists will do this by making fun of your beliefs, opinions, and actions in front of others to make you feel stupid or incompetent.
This can make you feel like nothing you do is good enough for them and that everything is your fault—even though it isn't.
5. They avoid conflict by changing the subject
Narcissists will often deflect away from the argument by changing the subject or making excuses, so they don't have to admit they are wrong.
This is one of the worst things narcissists say in an argument that can make you feel like there is no resolution in sight—and that their opinions are more important than yours.
When dealing with a narcissist, they cannot confront or resolve conflict. They will never apologize because they don't view their actions as wrong. They only see themselves as victims and will try to turn the tables on you by making you feel guilty for making them feel bad.
Related Reading

: 

23 Tips to Overcome Your Conflict Avoidance Issue in Relationship
What does a narcissist look for in a relationship?
Narcissists are usually quick to fall in love. They are often the ones who approach others first, send a lot of messages on dating sites and apps, and have the gift of gab.
They are drawn to confident and charismatic people who can keep up with their marvelous ideas and plans.
In a relationship, narcissists often pick partners who are less intelligent than themselves or have low self-esteem. They want someone who will admire them so that they can control them and feel good about themselves.
They also look for someone they can exploit for money or attention. A narcissist might choose a partner who has an inheritance coming or who is wealthy in some other way.
They tend to be attracted to people who can give something back in exchange for the attention they give them — gifts, money, favors, or even just compliments on their looks or talents.
Lastly, they also seek out people who are emotionally dependent on them so that they feel needed by someone else. The person might be more like an enabler than a true partner; they may enable the narcissist's bad behavior (such as drinking too much alcohol) by helping him get away with it for too long before confronting them.
25 things narcissists say in relationships & what they mean
Narcissists are often charming, charismatic, and good conversationalists. They can be very likable people, which makes it hard to believe they could have anything wrong with them.
But when you get closer to them — as a friend or romantic partner — their true colors begin to show. Here are 25 things covert narcissists say in relationships and what they mean.
1. You feel very jealous and insecure
When it comes to things narcissists say, this is a classic narcissist put-down. They will say it with a smirk on their face because they think it's funny to imply that you are jealous and insecure.
But in reality, they're just projecting. Narcissists are very insecure people who need constant validation from others to feel good about themselves — which is why they love saying this line so much!
Related Reading

: 

15 Tips on How to Stop Being Jealous in Your Relationship
To know more, watch this video.
2. All of my exes have been crazy
This is another one of the classic common narcissistic phrases. Narcissists have a way of making any ex they have seem like an absolute nightmare. They will tell you stories about how their exes were crazy, and then they'll ask if you think that means they might be crazy too?
This is just a manipulative way to get you to think less of them so that it doesn't look bad on them when you find out about the things they did during their relationships with their ex.
3. You're overreacting
Narcissists love to tell you you're overreacting, especially when they know they've done something wrong. They will say this even if they have no idea what is going on with you or why you might be upset about something.
This is because narcissists are so self-centered that they can only see the world through their own eyes — so how could anything be wrong with them?
4. I love you more than anything else on earth
When a narcissist says this to you, they may even mean it. However, their love is conditional. It's conditional on you being who they want you to be — not who you are. If you do something that makes them upset or angry, then they don't love you anymore.
5. You have trouble trusting others
Narcissists tell you this as they don't understand why you can't trust them.
They think that if someone does something wrong, it must mean they are bad people — and therefore untrustworthy. This is because narcissists have no empathy and cannot understand the feelings or motivations of others.
6. You need to develop tougher skin
This is one of the narcissistic statements they say to do whatever they want. They're not held accountable for their actions because "they're just being honest" or "you need to toughen up and accept the truth." This is why no matter how much abuse there is in the relationship, it always comes back to you not being strong enough
7. You made me do it—so don't blame me
This is a common expression of a narcissist from narcissists when they are caught doing something wrong.
It's also how they convince themselves that they didn't do anything wrong in the first place — it was all your fault. Narcissists don't take responsibility for their actions because they believe that everything that happens is someone else's fault.
8. We complement each other perfectly
This typical phrase convinces their partners that they are the perfect match. They will say this when they are dating someone new or are trying to get back together with an ex.
However, once they have secured the person's attention and commitment, their true self comes out, and everything changes.
9. No wonder you have so few friends
This is one of the common things narcissists do that narcissists use when they have discovered something about their partner that makes them feel insecure.
They will usually say it after seeing a photo of the person on social media or hearing about an accomplishment that makes them look bad by comparison. The narcissist will then use this information to make themselves feel better by making their partner feel worse.
10. You're too soft-hearted and easily hurt
Narcissists use this phrase to belittle their partners. It is often used when the narcissist has done something hurtful, but it can also be employed when the narcissist wants to blame someone else.
For example, if a narcissist is upset because they feel like their partner isn't doing what they want, they can use this phrase to make it seem like their partner is being unreasonable.
This is one of the weird things narcissists say that makes it harder for the person on the receiving end of the comment to defend themselves and can even cause them to question themselves.
11. Let's concentrate on the positive aspects
This tactic is used to shift the focus away from something that has happened, especially when the narcissist has done something hurtful. It's an attempt to make it seem like there are no problems in their relationship—when there are many real problems.
This is why the phrase "let's just focus on the good" can be so damaging; it makes those who have been hurt feel powerless because they know that nothing will change unless someone takes action.
Related Reading

: 

Positive And Negative Effects Of Marriage On Your Health
12. You're so self-centered
This is one of the most hurtful things you can say to someone. It makes it seem like the person you're talking to does not care about anyone but themselves—and that's not true.
Narcissists often use this phrase when they want something and don't get it; it makes their victims feel guilty for denying them what they want.
When looking for phrases to disarm a narcissist, you should never let their words belittle you at all costs.
So even when they claim you're self-centered, remain unbothered and indifferent toward their words.
13. You can't find a better person than me
Narcissists say this to make their victims feel like they're not good enough for anyone else. It puts them in a position where they feel helpless, powerless, and hopeless—and it's the perfect way for narcissists to keep control over them.
It's a phrase that makes you feel like you don't deserve better than the narcissist and also plays into your insecurities about yourself.
14. You did this yourself, and the fault is yours alone
Narcissists use this phrase to make their victims feel responsible for whatever negative thing happens to them.
It's a way for narcissists to avoid responsibility for their behavior and make their victims feel like they deserve everything bad that happens to them because of something they did wrong.
15. It would help if you spent less time with other people
Narcissists use this to control their victims and prevent them from making new friends. It makes you feel like the narcissist is being threatened by other people, which is why they need to isolate you from others.
This is a way for them to keep you as their property, and it also makes you feel like your life would be boring if you didn't spend so much time with them.
16. You are making a fool of yourself by behaving like that
Narcissists love to put you down and make you feel stupid. This can be done in many ways, but one of the most common is pointing out that something you did or said was incorrect or stupid.
Narcissists will use this phrase to get their way and ensure that people don't question or contradict them.
17. You can't go there regardless of what happens
Narcissists will try to limit your freedom by telling you where you can and cannot go. If they don't like a person or place, they will use this phrase to ensure you stay away from them.
This may come across as controlling, but it's also an attempt by narcissists to keep themselves safe from anything that could potentially make them look bad or less powerful than others.
18. I have more knowledge and experience than you
When dealing with narcissists, they often believe they are smarter than others, so they think it's only natural for them to be in charge.
They will use this phrase to ensure that their needs are met and that no one questions their authority or intelligence. Also, they will use this phrase to make you feel small and inferior if you don't agree with them.
19. You're behaving badly
When narcissists are called out on their behavior or told they had done something wrong, they will often try to deflect the blame away from themselves and onto someone else.
This is a classic narcissistic defense mechanism called projective identification, where you project your feelings onto someone else so that you can avoid dealing with them.
20. You often misinterpret what other people say
When narcissists are confronted, they will often use this phrase to try and turn the tables on you and make you feel bad for ever questioning them.
This is especially common when someone calls them out on something they have done wrong. They may say: "You always take things the wrong way," or "Why do you always feel like I am attacking you?"
21. Why do you have to keep bringing up the past?
This is another one of the phrases that narcissists use to try and turn the tables on you. They will often say this when you confront them about something they have done wrong, as if you are responsible for forgiving them for their mistakes.
They may also say this when they have a habit of doing something that upsets you, like cheating or lying. They will claim that it is your fault for not being able to forgive them and move on.
22. That experience never even happened
This phrase is another common one that narcissists use when they have been caught in a lie. They will often claim that you are making up stories about them, even if it is something they have done many times before.
This is because they have an inflated sense of self-importance and think that no one could ever do anything bad enough to make them wrong or upset anyone else.
23. Why can't you be more like them
Narcissists use this to try and make you feel inferior. They will often compare you to someone else, especially if they are trying to make themselves look better about them.
You may also be compared to an idealized image of yourself, which narcissists can create when they want to manipulate your feelings.
24. You're being completely irrational
This is another common phrase that narcissists will use to try and make you feel like your feelings are wrong. It's important to realize that there is no such thing as being irrational, only feeling things others don't understand or agree with.
You may have a strong feeling of being treated unfairly, but narcissists will often try and tell you that this is not the case.
25. If you continue to act that way, I will no longer like you
They will use this classic narcissistic threat to try and control you. They do not want you to have any freedom or independence because it makes them feel threatened in some way.
If they can convince you that your life will be ruined if you don't listen to them, then it will be easier for them to manipulate your feelings.
The takeaway
Ultimately, it is important to know the difference between a healthy relationship and one that is unhealthy or toxic.
Narcissism can be difficult to spot at first, but if you are aware of some signs, it will be easier for you to determine whether your partner is truly loving and caring towards you.
We hope this article has helped you understand the signs of narcissism, what covert narcissists say, and how you can spot them in your partner. If you feel that your relationship is unhealthy or toxic, it may be time to end it.
Also, know that the trauma left behind by a narcissistic partner can be difficult to heal alone, so seeking professional help such as counseling or therapy can be helpful.
What narcissists say and what they mean are two different things, and having a professional to help you cope with the frustration of it all can be helpful.
Share this article on
Want to have a happier, healthier marriage?
If you feel disconnected or frustrated about the state of your marriage but want to avoid separation and/or divorce, the marriage.com course meant for married couples is an excellent resource to help you overcome the most challenging aspects of being married.
More On This Topic
You May Also Like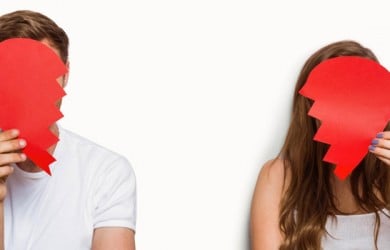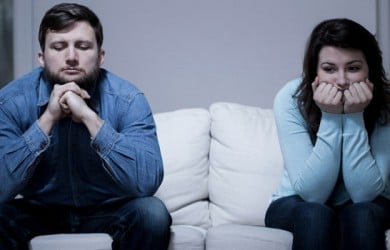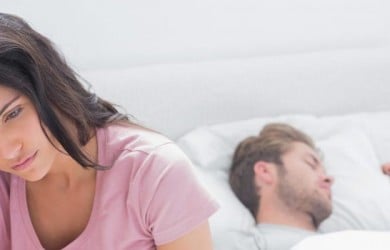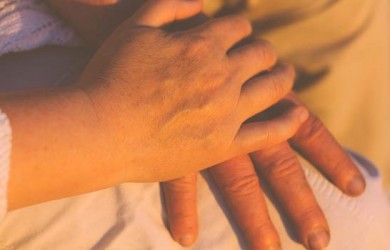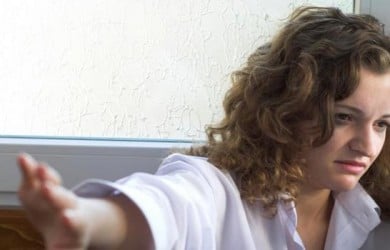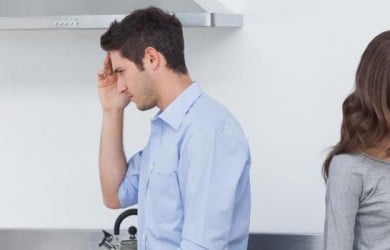 Popular Topics On Marriage Help