What Is Disorganized Attachment in Relationships?
Attachment styles refer to the patterns that people show when bonding with others, such as caretakers and significant others. While a secure, healthy attachment is ideal, attachment problems in adults can lead to a disorganized attachment style in relationships.
Here, learn the answer to "What is a disorganized attachment style?" as well as information regarding causes and signs of a disorganized personality.
Related Reading: 

How Attachment Styles Affect Relationships
What is a disorganized attachment style in relationships?
While attachment problems in adults can spill over into relationships with significant others, the reality is that it begins in childhood because of parenting that did not provide a child with a sense of security and safety.
When the effects of childhood lead to a disorganized attachment style in adult relationships, a person may have fear and anxiety within their relationships.
On the one hand, they want to connect with other people, but on the other hand, they want to ensure their own survival, so they may push others away or become distant in close relationships.
Sometimes, such people may appear rather unpredictable because they do not have a consistent style of connecting with others.
Most attachment styles involve consistent behavior patterns, meaning that a person who demonstrates a particular attachment style will have predictable behaviors. On the contrary, the disorganized personality style has a most erratic method of connecting with others.
Related Reading: 

Insecure Attachment Style: Types, Causes & Ways to Overcome
What causes disorganized attachment?
It is thought to occur because of inadequate or harmful parenting during childhood, which eventually leads to adult attachment problems because a person comes to feel that they cannot rely upon their attachment figures to meet their needs.
According to a study in the Universal Journal of Educational Research study, childhood trauma is associated with adult attachment problems. Specific types of trauma that were linked to fearful attachment styles, like a disorganized personality type, were:
It arises from a place of fear surrounding trauma like abuse or neglect. Children rely entirely upon their caretakers to meet their needs, and the caretaker is expected to be a safe person for the child.
When the person who is supposed to look out for the child ends up being abusive, the child begins to feel that relationships are not safe. It arises from the lack of safety a child feels, and it can continue into adulthood.
Related Reading: 

Avoidant Attachment Style - Definition, Types & Treatment
10 Signs of a disorganized attachment style within a relationship
Unfortunately, disorganized attachment theory states that the attachment style developed in childhood follows people into adulthood and can affect their relationships. Neuroscience research supports this argument.
In fact, a 2016 study in Behavioural Brain Research followed people for many years and found that those who had disorganized attachment behaviors at 18 months of age had larger volumes in the amygdala, an area of the brain that processes fear and emotion, during adulthood.
This finding highlights just how significant childhood experiences can be, especially for those who go on to develop adult attachment problems.
Since childhood attachment behaviors are linked to adult functioning, adults with the disorganized personality type may demonstrate the following signs in their relationships:
1. Fluctuating between being affectionate and trusting and being overly paranoid of their partner
It is not unusual for someone with the problem to be trusting of their partner at one point and suddenly switch to being paranoid, angry, and distrustful at the slightest sign of trouble.
For instance, if the partner is busy with work and misses a phone call, the person with the disorganized attachment pattern may question their partner and accuse the partner of being unfaithful or purposely avoiding the call.
The reason this happens is that someone who experienced disorganized attachment in early childhood has learned to be especially vigilant of any signs of abandonment or danger since they could not trust adults to meet their needs.
Related Reading: 

How to Stop Being Paranoid in a Relationship
2. They seem fearful
An adult with the disorganized personality type may seem like they do not enjoy their relationships because they are constantly fearful of being hurt.
They may lash out at a partner any time they fear they are about to be hurt because they have come to believe that it is inevitable that they will be let down or rejected by significant people in their lives.
3. Being clingy one moment and distant the next
Because of their fear of being hurt, someone with a disorganized personality may be extremely clingy one moment to keep their partner close, but then become distant the next moment because they are fearful of intimacy and worry that if they become too attached, their partner could hurt them.
Related Reading: 

How to Stop Being Needy in a Relationship?
4. Demonstrating confusing behavior within a relationship
Since someone with such patterns does not have a consistent pattern of connecting with others, they may confuse their partner at times by displaying "hot and cold" behavior.
They may behave in a hateful manner toward their partner one minute and then the next minute begs their partner not to leave them.
Related Reading: 

Things to Do if You Are Confused in a Relationship
5. Difficulty regulating emotions
Remember that the amygdala is responsible for processing fear, and when someone has this problem, they are likely to have an enlarged amygdala.
This means that they may be overly emotionally reactive and have a hard time regulating their emotions.
Related Reading: 

How to Regulate Your Emotions From Destroying Your Marriage
6. Sabotaging relationships
When there are attachment problems in adults, especially a disorganized personality, people may sabotage their own relationships.
The adult will believe that a relationship will fail anyway, so they begin to act in ways that can push their partner away, leading to the end of the relationship.
Check out this video where Raquel Peel discusses how certain behaviors can sabotage the relationship:

7. A negative worldview
Another disorganized attachment example is the tendency to have a negative disposition.
This means that an adult with disorganized attachment behavior will view others negatively and expect them to be terribly flawed and untrustworthy.
They may believe that other people are being intentionally malicious when in reality, they have simply made an honest mistake.
Related Reading: 

What Do You Do When Negativity Takes Over Your Relationship
8. Fear of intimacy
It comes with a fear of intimacy, meaning that those with this way of interacting may keep themselves at a distance and hesitate to enter closer relationships.
Related Reading: 

Signs of Fear of Intimacy Along With Coping Strategies
9. Withdrawing from a relationship without warning
In relationships, the disorganized personality may seem happy and engaged at one moment, and then without warning, withdraw and go "missing in action" for no apparent reason, leaving their friends or significant other wondering what went wrong.
10. Seeming constantly anxious
Since it can lead a person to believe that others cannot be trusted, they may constantly be anxious about the state of the relationship.
They may constantly question whether their partner is happy and worry that the smallest argument will lead to the breakup of the relationship.
Related Reading: 

How Childhood Trauma and Attachment Styles Show Up In Marriage?
Disorganized vs. Avoidant Attachment style
Sometimes, there may be confusion between the disorganized vs. avoidant attachment style.
To understand the difference between the two, it is helpful to first learn about the different attachment styles, which are as follows:
Secure:

Adults with this attachment style are comfortable being close to others.
Anxious:

These adults are overly concerned about being intimate with others out of fear that people will leave them.
Avoidant

: Someone with the avoidant attachment style is uncomfortable with closeness and may distance themselves from others.
What sets this style apart from an anxious attachment style is that the disorganized personality has not set an attachment pattern.
While an anxiously attached person will consistently display anxiety surrounding their attachments to others, the problem may oscillate between anxious and avoidant or show no discernable pattern of attachment behavior.
In some cases, it may be referred to as a disorganized disoriented attachment pattern.
According to Mary Ainsworth, a leading theorist behind attachment theory, children with attachment difficulties may appear disoriented in the presence of an attachment figure, such as by wandering around, demonstrating confusion, and freezing.
Also Try: 

Attachment Style Quiz
Is it possible to prevent a disorganized attachment style?
Attachment theory states that attachment styles are developed in childhood, based upon a child's interaction with primary caretakers.
This means that to prevent the problem, parents must demonstrate healthy, consistent caretaking behaviors. It can be prevented, but parents who have their own attachment issues must address these problems.
Since parents with attachment issues or poor parenting skills are likely to be repeating cycles from their own families of origin, they will need parenting classes or therapy to learn healthier ways of parenting.
This attachment style can also be prevented by supporting parents who have their own mental or emotional health issues. Again, therapy can help them to address these issues and improve their parenting.
Finally, it can be prevented through intervention in cases of child abuse and neglect. Since abuse and neglect can be traumatic and lead to such a style, it is important that families receive services to stop this behavior and keep children safe.
A research report in Child Abuse & Neglect evaluated the effects of interventions aimed at reducing childhood trauma, such as parent-child therapy, parent education, and family behavioral therapy.
They found that these interventions could reduce child behavioral problems, prevent future abuse and neglect, lower the prevalence of disorganized attachment, and improve parent-child relationships.
In summary, the answer is that with early interventions that support healthy parent-child bonds, it is possible to prevent a disorganized attachment style.
Related Reading: 

Ambivalent Attachment in Adults
What to do if you have a disorganized attachment style
While it can be prevented, some people may make it to adulthood with a disorganized personality already established. Fortunately, there are ways to overcome childhood trauma and reduce the effects of disorganized attachment in relationships.
Therapy is one useful tool for overcoming it, and it has been found to be effective for improving secure attachment behaviors and reducing anxious attachment behaviors.
In therapy, disorganized attachment treatment may involve discussing childhood experiences that contributed to adult attachment problems, learning about how past trauma has affected attachment to others and developing strategies for overcoming fear surrounding intimate relationships.
Some people may also benefit from couple's counseling to work through this attachment style in relationships.
A therapist can help both members of the relationship to express their concerns in a neutral environment and help them to understand how attachment styles influence their relationship dynamics.
Beyond professional intervention, if you notice that you show signs of a disorganized attachment style, such as being fearful of intimacy, being overly paranoid and distrustful, and fluctuating between happy and withdrawn from your partner, you may consider doing the following:

Recognize that your fears are likely rooted in childhood issues and may not be based on an actual threat from your partner.
Consider giving your partner the benefit of the doubt when you begin to question their behavior instead of assuming that they are being distrustful or trying to hurt you.
When you feel the urge to withdraw from your partner, try to instead reach out and calmly explain your fears to them.
Try to recognize your triggers for lashing out at your partner or having emotional outbursts, and develop new strategies for coping.
Learn to take a look at alternative explanations for your partner's behavior. With this problem, you are likely to have a negative outlook.
So, you will perceive potentially harmless behavior, such as your partner missing a phone call, as being a sign of wrongdoing. Instead, consider alternative explanations, such as your partner missing the call due to driving in traffic or being in a meeting at work.
Related Reading: 

Attachment Based Communication Tips for Partners
What to do if your partner has a disorganized attachment style?
Maybe you're not the one with this issue, and it is your partner who struggles. If you notice some of the signs of a disorganized personality in your partner, you might consider the following tips:
Related Reading: 

What Is Attachment Anxiety: Causes, Symptoms, Treatment
Conclusion
A disorganized attachment style can make it difficult for a person to trust others and form healthy intimate relationships, even if they want to experience love and commitment.
Since disorganized personality tends to have roots in childhood, overcoming attachment problems in adults requires a person to change their way of thinking and behaving.
If you or your partner has this attachment style, it is likely that there is fear and anxiety within your relationship, since a person with this attachment pattern distrusts others and is fearful of being abandoned.
If this attachment pattern gets in the way of a healthy relationship, it may be time to seek therapy to learn healthy ways of communicating within a relationship.
Share this article on
Want to have a happier, healthier marriage?
If you feel disconnected or frustrated about the state of your marriage but want to avoid separation and/or divorce, the marriage.com course meant for married couples is an excellent resource to help you overcome the most challenging aspects of being married.
Learn More On This Topic
You May Also Like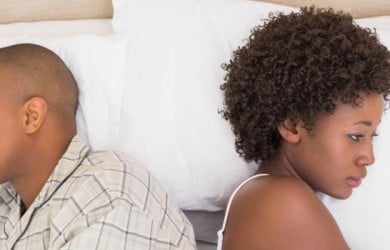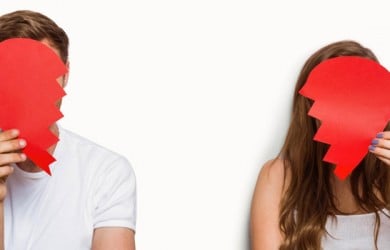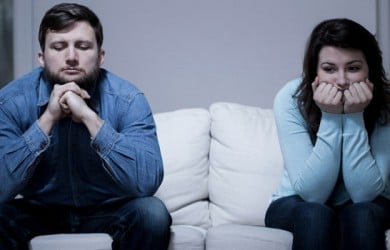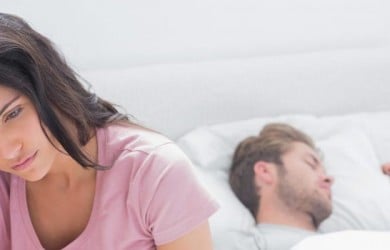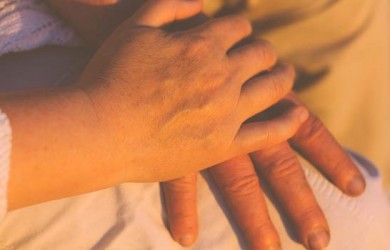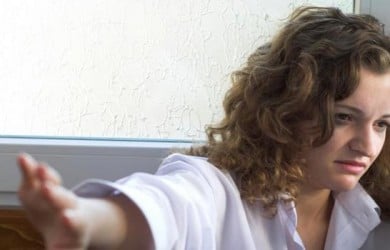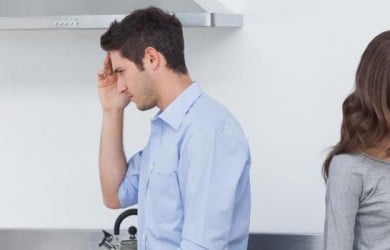 Popular Topics On Marriage Help