Communication Advice for Long Distance Relationships
Communication is very important in any relationship. However, when your significant other resides in another country or state, the importance of communication in a long-distance relationship is even more critical to ensure the survival of the relationship.
Lack of communication in a long-distance relationship only leads to the relationship withering away with time. A long-distance relationship takes dedication and for communication in a long-distance relationship to work, each person must be dedicated to it.
That dedication includes a commitment to always communicate better in a long-distance relationship and an initiative to find creative ways to improve communication and to keep the lines of communication open.
With advancing technology, communicating millions of miles away is not only possible, but can be as meaningful as when the couple lives together or nearby. Similarly for effective and interesting communication in long-distance relationships you need to exercise various tricks.
So if you are wondering why communication is important in long-distance relationships? or how to communicate in a long-distance relationship? We offer you some of the best long-distance relationship communication tips.
Related Reading: 6 Tips on Creating Romance in a Long-Distance Relationship 


Set communication schedule
Boosting communication in long-distance relationships can be very tedious for any couple. Trying to maintain a schedule that allows both of you enough time for each other requires a lot of sacrifices and struggles.
Furthermore, if you and your partner are living in different timelines then sticking to a schedule gets even more difficult.
As difficult as it may seem but setting a designated time for each other every day is a must for you to survive a long-distance relationship. If there is a time you might not be able to stick to the schedule you can always send a prerecorded video message.
You can even try sending a text message but the convenience of a written text is overshadowed by the miss-communication and confusion it can cause. Tone of voice and voice inflection are not truly displayed in text messages and these can be easily misconstrued.
Also don't make video or voice messages a habit, live facetime or online skype sessions are essential for any couple living far away to stay updated about their partners and their relationship.
Related Reading: 4 Mistakes Many Long Distance Couple Make 


Try active listening
When you are in a long-distance relationship you want to share everything that you see and feel with your partner. Their opinions and their thoughts on what you say can mean the world to you.
With a limited amount of time on hand, many times either of the partners do not realize that during their conversation they were more focused more on sharing their experience rather than listening to their partner as well.
The effectiveness of communication in long-distance relationships is very much reliant on each partner's ability to actively listen to the other. Knowing what your partner has to say is equally or not more important to sharing your thoughts.
Actively listening to your partner not only shows them that you care about their opinions but also helps you to learn more about them and find common interests.
Be honest
A long-distance relationship can be a fickle thing and if not looked after properly can turn sour before you know it. Honesty and transparency are some of the key essentials for a long-distance relationship to thrive.
When in a long-distance relationship you don't always realize what might be the cause of your partner being upset. You are not physically present with them and can't always know what is wrong in their lives.
Communicating your feelings honestly to your partner is imperative in any relationship, cause your partner can't always know or understand the state of your mind.
Hence being honest about what you are going through is necessary for establishing a strong communication in a long-distance relationship.
Now let's have a look at the best ways to communicate via technology.
Related Reading: 6 Ways on How to Build Trust in Long-Distance Relationships 


Resort to video chat communication
There are a number of software applications that can be used for video chat communication. For video chatting, each partner will just need the Internet and a device that can connect to the Internet.
Some video chat will have an app that can be downloaded to a smartphone and this will allow each partner to have immediate access to the software.
Video chat allows you the opportunity to not only have verbal communication but also each partner will be able to see each other.
Seeing each other on video can reduce miscommunication and feelings of distance. With video chat, a couple is able to share daily life experiences and is inexpensive.
Leave nice audio messages
In a long-distance relationship, your partner is not there to readily share in your experiences; using audio messages can improve communication. Texts can be impersonal and there is no doubt that your significant other would prefer to hear your voice than to just see words on a screen.
Audio messages can be used to facilitate communication when telephone or video chat is not possible. Take the opportunity to leave a good morning message or mid-noon "I love you". You can record your messages and send the same via text or with other texting applications.
Related Reading: 9 Fun Long Distance Relationship Activities to Do with Your Partner 


Watch relationship expert Amy North explain the usual pitfalls of such communication in this insightful video:

Try screen sharing technology
Distance can increase tension in a relationship. Part of improving communication is spending time together. But how is that possible in a long-distance relationship? Screen sharing technology allows you to share with your partner what you see on your screen.
This can allow a couple who are thousands of miles away to watch the same movie or television program at the same time (you can also try syncing your Netflix this way).
This time together will significantly improve communication and allow the couple to share in an activity that can also improve intimacy.
The distance in a relationship may be as a result of various reasons. However, how a couple manages that distance can foster the relationship. Effective communication will be the foundation on which a long-distance relationship will flourish.
Related Reading: 10 Tips for Long-Distance Relationships 
Share this article on
Want to have a happier, healthier marriage?
If you feel disconnected or frustrated about the state of your marriage but want to avoid separation and/or divorce, the marriage.com course meant for married couples is an excellent resource to help you overcome the most challenging aspects of being married.
More On This Topic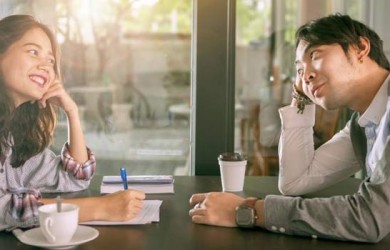 You May Also Like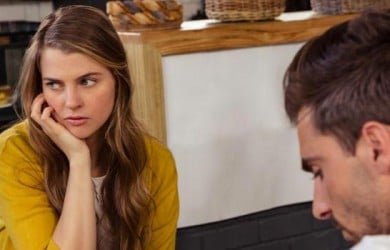 Popular Topics On Married Life