Learn How to Deal with Paranoid Partner and Stay Happy
To be in a relationship is not an easy task. It requires dedication, trust, honesty, and faith in one another along with love to strengthen the relationship.
Every individual is different and in order to make a relationship successful, one must accept their partner the way there. Sometimes, a couple gets along fine whereas sometimes, one of the traits can put their relationship on the edge.
Paranoia is one of those traits.
Imagine that you're partner needs reassurance every now and then, eavesdrop on every conversation, question your actions and often show no trust towards you. One may try to ignore these things but repeated actions can sabotage everything.
Listed below are some suggestions that will guide you on how to deal with paranoid partner and personality.
What is Paranoia?
Before we get into how to deal with a person with a paranoid personality, lets first understand what this actually is.
We often confuse the term paranoid with someone who is suspicious, oppressed, mistrust or feels exploited. However, it's more than that. These traits showcase that the person has low self-esteem, is a pessimist, or had negative experiences which resulted in such personality.
Paranoid people find it way too difficult to trust others around them.
This often makes it difficult for them to have a stable social and personal relationship. Paranoia can be the symptom to quite a few conditions, such as delusional disorder, paranoid personality disorder, and schizophrenia. Let's see what these mean.
Delusional Disorder
People suffering from this would have delusional beliefs. They won't show any mental illness but would believe on something that's not there in reality. For instance, they can believe that they're a Crowned Prince of someplace or are in a relationship with a known personality they've never met.
Paranoid Personality Disorder
This is the mildest type of paranoia. The one suffering from this will find it very difficult in trusting people or the world. People tend to develop this due to bad personal experience.
Paranoid Schizophrenia
This is the severe type of paranoia wherein the person experiences strange and wildest delusions. For instance, they could feel that their thoughts or personal life are being broadcasted on social media to the world via some medium. People experience hallucinations as well.
Now after we have identified the most common paranoia disorder, let's look at the ways how to deal with paranoid people.
Dealing with a paranoid partner
If you're living with a person who is recently diagnosed with paranoia, then get one thing, the journey with them won't be smooth. There will be a time when you would just want to walk out of everything, and there will be a time when you just can't as they're depended on you.
Under such extreme situations, your patience will be tested time and again. Following things will help you handle the situation in a better way.
Support and encourage them for medications
Once you've identified that your partner is suffering from paranoia, encourage them to seek medical assistance to better their life. It might be difficult for them to trust doctors and they might refuse to follow medications, but you must convince them for their good.
Be with them always and be supportive of them in every stage. Diagnosis and the right treatment can make both your life easy and smooth with this disorder.
Set certain boundaries in your relationship
Mistrust, doubt, and constant suspicion are some of the common traits of this disorder.
This might disturb you mentally and you might find yourself on the edge of your relationship many times.
So to avoid such conflicts it is better that you set the boundaries.
Consult an expert and discuss the boundaries together. This will avoid your partner to mistreat you in the name of paranoia disorder.
Improve your communication
You may not realize but in a day we speak sentences that are not clear or are ambiguous.
Just when we start living with a paranoid person we reckon it. Hence, to avoid any clashes or to ignite their paranoia, it's important that you get into a habit of speaking clearly, accurately and non-ambiguous sentences.
Following this will help you maintain a strong relationship with your partner without letting their disorder coming in between both of you.
Self-care is a must for all of us, but we take this for granted. When you're living with a paranoid person, it's time you start paying close attention to it. Start with your self-care and encourage your partner to follow your steps. This will help you surround yourself with positive energy and you both will feel better.
Likewise, a person suffering from paranoia would like to isolate themselves from the surrounding since they believe people are untrustworthy. This can be avoided if both of you take baby steps in having a healthy social life.
Spend time with family and close friends. Make your partner believe that there are people who genuinely care for them.
We never know what the future has to offer us. Sometimes, things take a wild turn and things go upside down leaving us distraught. In such situations, we have two options; either to run away or face it. However, when things concern our loved ones, we can't abandon the ship so we have to face the situation. This is what happens when you're in a relationship with a paranoid person. Follow about points on how to deal with a paranoid person or life partner and things will get better for you.
Share this article on
Want to have a happier, healthier marriage?
If you feel disconnected or frustrated about the state of your marriage but want to avoid separation and/or divorce, the marriage.com course meant for married couples is an excellent resource to help you overcome the most challenging aspects of being married.
More On This Topic
Recent Articles
You May Also Like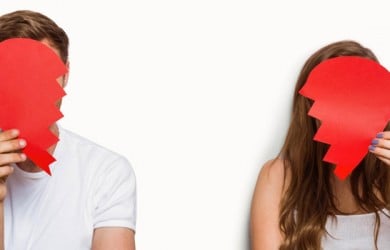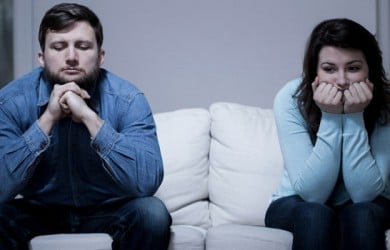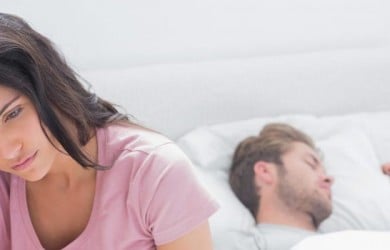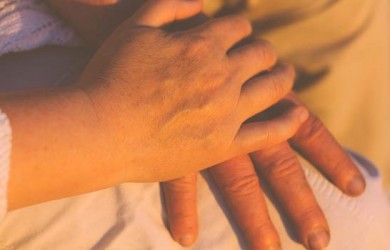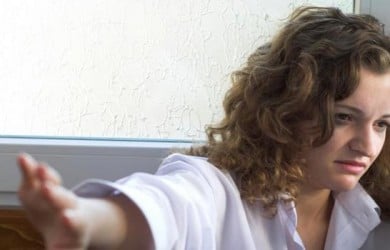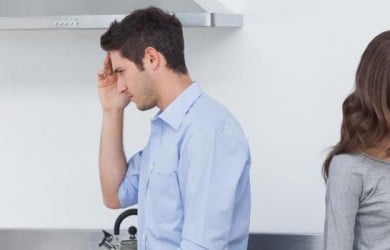 Popular Topics On Marriage Help