Marriage and Family Counselors: Their Role In Improving Relationships
Married couples may want to consider seeing a marriage and family counselor. Quite often, problems in a marriage go beyond just the marriage. Behind problems lie various contributing factors. Marriage and family counselors can help identify the contributing factors and better yet, solve the problems. This is done by different techniques for changing behavioral patterns.
Conflicts in a marriage often result from behavioral influences from family dynamics. Whether there are children involved or in-laws, other relationships impact a marriage. Because of this, all relationships must be addressed and improved to ultimately strengthen the bond between spouses and the family as a whole.
Let's discuss how a Christian marital counseling coach can better your marriage and family differently. Family and marriage counselors do a great deal in helping resolve any conflict or strain the couple's relationship or the bond with the family.
Below are 9 ways in which marriage and family counseling helps:
1. Improves household dynamics
There are dynamics in every household and those directly affect relationships. The best way to improve the dynamics in a household is putting them back in alignment. Problems occur when family members start stepping on each other's toes or when hard times are faced.
This can include anything from unwanted marriage advice by the in-laws, family members not getting along, feeling unheard, conflicting parenting skills, financial troubles, a death in the family, and a plethora of other things. These can easily have a negative impact on behavior and relationships can become strained.
With counseling, Christian marriage and family counselors are able to assist couples and their families towards finding a lasting solution by setting specific, attainable goals like improving communication.
2. Enhances relationships
Christian couples' marriage and family counselors also talk about enhancing relationships. People often think counseling and their minds go to conflict resolution but it goes beyond problem-solving.
By working with couples and their families, counselors are able to bring them closer and strengthen their bond. Reestablishing unity during sessions is a wonderful feeling that really pulls at the heartstrings. For most, unity is the last piece of the puzzle needed to get the most out of counseling sessions.
3. Addresses everyone
Marriage and family counseling addresses everyone in the household. In order for a resolution to stick, everyone has to change. Counselors encourage these important changes by counseling individuals and the couple/family as a whole.
4. Improves communication skills
One of the primary ways of understanding each other or knowing a person is through communication. Effective communication in relationships is the fundamental need, however, often ignored.
Marriage and family counselors act as mediators and help solve contentions between couples or other members of the family. With the better articulation of feelings, you will be able to resolve various levels of miscommunication through family marriage counseling.
5. Boosts self-esteem
Conflicts are bound to arise in a family.
So, how does marriage counseling work in this aspect?
Arguments might take away the confidence of a person, especially when it is happening with the spouse or family. This is when marriage and family counselors step in with to help with their skills training and therapeutic interventions.
This also solves the question of 'Can marriage counseling save a marriage?'
Yes, the counselor for marriage tries to understand who holds the power in the relationship and tries to curtail it, thereby, reviving the self-esteem of the submissive party.
6. Allotting roles
There could be times when one of the parties in the marriage is compromising a lot in the relationship with no accountability for another partner. The importance of counseling is that such marriage and family counselors help establish a stronger bond by letting each member of the family have equal importance.
marriage and family counselors also help in setting boundaries and establishing respect through demonstrating parental authority and children's perspective and needs.
7. Dissolving conflicts
When to get marriage counseling?
Family and marriage counseling is important for conflict resolution in marriage. The role of marriage and family counselors is to provide marriage problems' advice to the couple.
The conflicts can also occur in the family that can lead to bigger disputes. Therefore, the benefits of marriage counseling are that it nips any such negative situations in the bud by conflict resolution and problem-solving approach towards the situation.
8. Observe behavioral patterns
Marriage and family counselors use various behavioral therapy for solving unhealthy or destructive behaviors in people, especially children. The purpose of such counseling is to establish a long term benefit.
What is the purpose of counseling?
This is used to treat a large number of people with various issues. There are various types of behavioral therapy such as:
System desensitization

Aversion therapy

Cognitive behavioral therapy

Cognitive behavioral play therapy
These treatments help in:
Anxiety

Depression

Anger issues

Substance abuse

ADHD

Self harm

Phobias
9. Instills forgiveness
Why is counseling important for the family?
Online marital counseling helps in reconciliation within the family.
The counseling ensures to strengthen the bond. It provides arguments so that the couple or other members of the family are less judgmental and more forgiving towards each other.
In the video below, Lisa Nichols talks about forgiving family for creating abundance in life. A lot of our energies are spent on our relationships. So, there shouldn't be any element that causes chaos in the relationship and thereby in life. Know more below:
So, if you and your family are facing any emotional stress or crisis, head to marriage and family counselors to solve the problem.
Share this article on
Want to have a happier, healthier marriage?
If you feel disconnected or frustrated about the state of your marriage but want to avoid separation and/or divorce, the marriage.com course meant for married couples is an excellent resource to help you overcome the most challenging aspects of being married.
Learn More On This Topic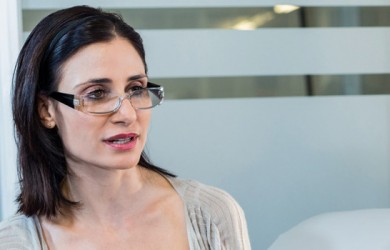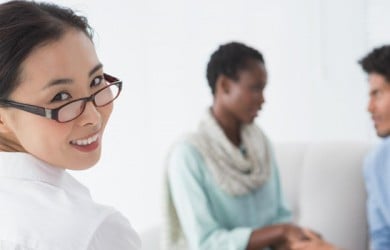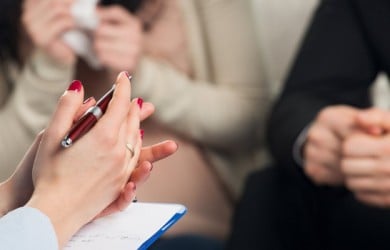 You May Also Like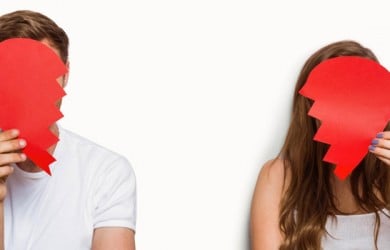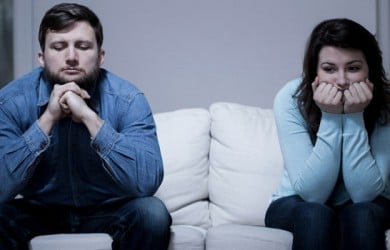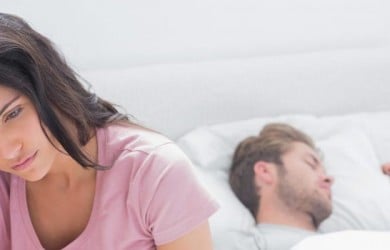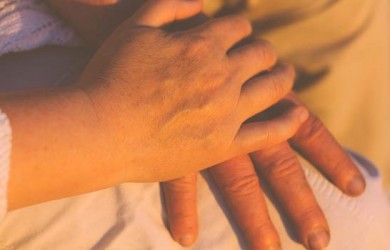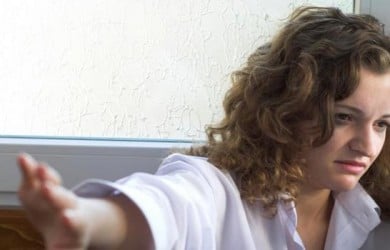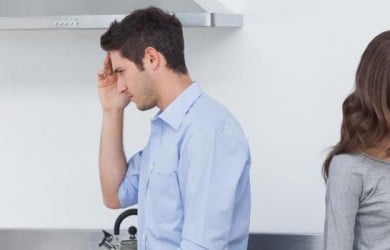 Recent Articles
Popular Topics On Marriage Help