Family Therapy: What It Is, Techniques & Types
Family relationships define us and shape who we become.
Within our families we learn, not only the language we speak, but also form habits and our personality.
Sometimes we try being more like our family members, while other times we attempt to be as different as possible. We might have a family that helps us learn how to communicate, form healthy relationships and cope with life.
When this is not the case, family therapy can be a solution.
What is Family Therapy?
According to the definition of family therapy, it is a special approach in psychotherapy that helps families, and individuals grow and develop regardless of their family history.
Now, the next question that arises is – how is family therapy a treatment option?
Well, a family therapist attempts to help the family find more useful ways of resolving their problems and handle fundamental issues.
The problem is regarded as a result of the family as a whole, and therefore the solution calls for the involvement of everyone.
The goal is to help the family work through their issues and create a better functioning home environment.
How does family therapy work?
There is typically one family member that displays the symptoms (called the identified patient).
The identified patient is traditionally an adolescent or child, but always the most sensitive and receptive person to family problems.
This person is ordinarily the reason the family appeals for help in a "fix him/her" approach.
Typically, the family will start by addressing one problem attributed to the person having some sort of symptoms (anxiety, addiction, etc.). However, over the course of multiple sessions, subsidiary problems will surface and their connection to the initial complaint.
In this therapy, the family is considered as a living organism in which everything is connected. Therefore, the approach to the problem has to be a holistic one.
A change in one part of the family system affects other parts of the system and family as a whole. Therefore, if possible, all of the family members should be involved in the therapy process. However, not everyone is motivated to change, and the therapist will work with the ones willing to participate.
Through working with a family therapist, the family comes to understand what each member's role in the creation of the problem is.
Once everyone has taken responsibility for their actions, the healing process can start. Through marriage and family therapy programs, members can find new, more functional ways of coping.
Resolving automatically the conflicts or determining who is right and wrong is not what happens in this therapy.
Here's how family therapy helps :
It increase the level of understanding among family members
It reinforces the bonds between members
It allows greater reliance on each other during harsh times.
Types of family therapy
It is based on family systems theory that presumes that individuals can't be removed from the network of other individuals they interact with.
Family relationships are stressed as a highly significant factor in personal wellbeing. Family interactions can foster a stronger connection and help overcome issues and problems, therefore they are the focus of this therapy regardless of the different types of family therapy.
Multidimensional Family Therapy (MDFT)
It is a multi-component therapy program provided by trained therapists in individual and family settings.
This is a family-based treatment commonly used for:
Adolescent substance use
High-risk sexual behavior
School problems
Delinquency problems
The therapist devotes equal attention to four main areas:
Adolescent
Parent
Family
Community
Therapy sessions happen from one to three times per week, usually for a period of 3–6 months.
MDFT sessions include separate sessions with the youth, parents, and sessions with parents and youth together, both in inpatient and outpatient settings.
Brief Strategic Family Therapy (BSFT)
It is a short-term, psychotherapeutic intervention created to address the unique strengths and weaknesses of minority youth and families, Hispanic in particular.
BSFT is a combination of structural and strategic family therapy approaches targeting youth 6-17 years.
Designed to improve the lives of adolescents by:
Helping them reduce or eliminate substance abuse
Improving family functioning
Effective in preventing and reducing behavior problem
Facilitating family collaboration overall
Structural family therapy
It focuses on patterns, boundaries, and relationships to examine the family structure as a whole and its subsystems.
The approach calls for understanding and reconstruction of the family structure, as the name implies.
The structural theory argues that by altering the structure of a dysfunctional family, their interactions will improve and the problem will be resolved.
Through activities, the therapist works on strengthening the system by helping the members set appropriate boundaries and constitute a more operational structure.
Strategic family therapy
It places focus on:
Family processes
Communications
Problem-solving patterns
Compared to structural family therapy, a strategic therapist looks for the problem and the solution in the relational strategies and interactions within the family.
Strategic family therapy starts with the assumption that change can be acquired without an intensive analysis of the problem source.
The focus is put on changing the family members' interactions by altering the individual patterns of communications and creating new strategies to approach the problem.
It is usually briefer and involves more homework designed to help the family adjust their perspective of the problem.
What to expect in family therapy?
Ideally, all family members would be willing and able to participate in sessions as chances of resolving the problem increase significantly.
After the initial evaluation, the therapist will make a decision whom to continue working with. It could be more fruitful to continue working with the individual only or a few family members rather that family as a whole.
Moreover, therapy can be performed with only the people willing to come to sessions and participate.
Most commonly the family would meet with the therapist once a week.
The work occurs in sessions and outside of them.
The portion of the work done during the sessions is concentrated on:
elaborating on the problem,
understanding the causes and finding the resolutions.
Sessions are a time to focus on family strengths as well, such as caring and protecting each other. Since the session is usually only a couple of hours per week family therapists or family counselors can prescribe homework. Assignments given can involve the family as a whole or a few members only.
Family members should understand therapy implies change and that they should expect to take on some responsibility for the solution.
Therapy activities and techniques can be borrowed from any other psychotherapy modalities as long as they are profitable for that particular situation.
The exercises can be from:
cognitive-behavioral therapy
transactional analysis
existential therapy
Any therapy as long as it is timely and relevant for that specific family.
Benefits and uses of family therapy
Why is family therapy important? In what ways does it make a difference? Check out these benefits of the therapy to know why one should not give it a miss:
Helpful when there is a family challenge, like grieving the death of a family member
One of the challenges best addressed with family therapy or family counseling is divorce
Introduction of new family members to the family system (step-parents and siblings).
Addressing conflicts and troubled relationships to feel heard and accepted
Appreciation of closed ones
Better communication, and functioning
Effective in increasing the prevention and elimination of substance abuse in adolescents
A good choice to tackle financial or matrimonial disputes
Helpful in coping with the mental illness of a family member
Helps in finding new ways to support the family member
Family members can seek family therapy even though the person with a problem (e.g. identified patient) hasn't sought individual therapy
We can say it is useful in any situation where there is anger, grief or conflict within the family.
Research suggests that family therapy as a treatment option can reduce the number of health care visits, especially for those who frequently utilize it.
Limitations of family therapy
There are a few instances when individual therapy for one or more family members may be a better-suited solution.
When there aren't enough members motivated to join and take active roles in the process
It is better fitting when members are unable to join sessions due to mental or physical challenges
It is preferred when there is a chance for family therapy to spark temperamental interactions during sessions that can endanger people involved
Family therapy can be especially delicate for adolescents or children as they might not have developed mechanisms to deal with complex and unsettling interactions coming up during sessions.
On this account, adding or opting for individual treatment for them and parents separately could be a better option.
How to prepare for family therapy?
When opting for this therapy think about would it be a good fit for your family.
What kind of therapist would be best suited?
If you have an opportunity to select from multiple people in your area, consider their qualifications and experience.
Ask your primary care doctor or friends and family for a recommendation as this usually can lead to discovering some talented professionals with a proven success record.
Things to consider before making an appointment:
License and education – are they licensed to practice in your state?
Experience – how much experience do they have in working with families experiencing similar problems and what is their success?
Price – how much does family therapy cost? Will your insurance cover the cost?
Availability – will you be able to maintain a regular schedule based on your family's and the therapist's availability?
Individual approach – check if they offer a free consultation to get to know their style and how well do they suit your family.
Finding a physician online can also be an option if this is something your family is comfortable with.
However, in an online setting, the therapist will have a hard time following an intricate network of verbal and nonverbal interactions.
Online family therapy is better suited for couples rather than large families.
Before attending the appointment made, if possible, prepare the member with the symptoms by providing support and understanding.
They most likely identify with the problem, hence family support going into the session is priceless. This is exceptionally important if kids are involved as they tend to blame themselves more than they demonstrate.
This therapy can be a solution that your family needs.
The more members are willing to commit and participate the greater the chances of success.
Share this article on
Want to have a happier, healthier marriage?
If you feel disconnected or frustrated about the state of your marriage but want to avoid separation and/or divorce, the marriage.com course meant for married couples is an excellent resource to help you overcome the most challenging aspects of being married.
Learn More On This Topic
You May Also Like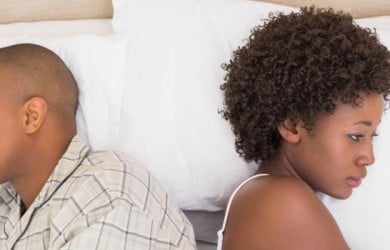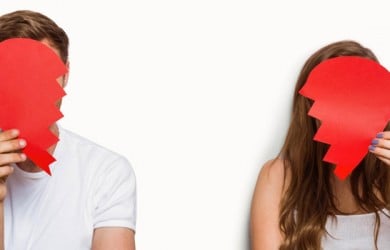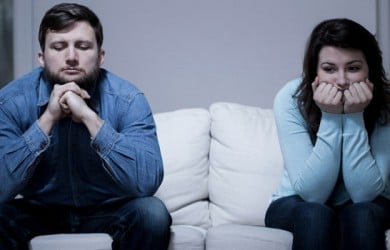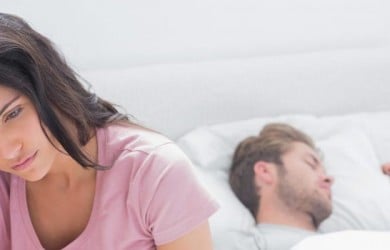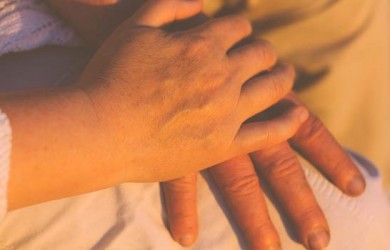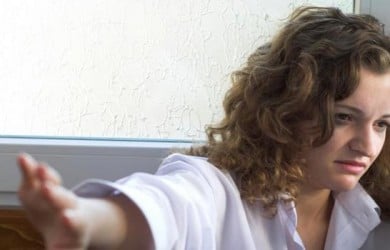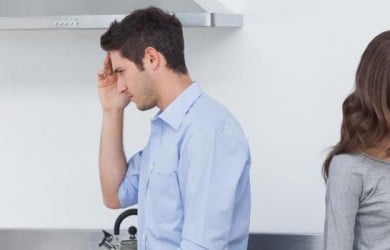 Popular Topics On Marriage Help