Why Do People Break Up: 23 Reasons to Blame
Relationships go through a myriad of stages as they grow and progress.
There are the first few months of puppy love when you can't get enough of each other, and you grow into a mature and happy couple where you feel content and confident in the love nest you've created.
But then there are the not-so-fun stages, such as boredom and conflict. This may gradually lead to separation, causing many to ask: Why do people break up?
It used to be the seven-year-itch that haunted the future of blissfully happy couples, but recent studies show that 70% of couples are now breaking up within the first year of getting together.
Is this the new average length of a relationship before a breakup?
Why are relationships so hard? Do couples ever break up for no reason? Keep reading to find out.
What's the meaning of breaking up?
Breaking up is the emotional process of ending a romantic relationship. It involves two people deciding to separate and go their separate ways, typically due to differences, conflicts, or changing feelings.
This decision can be challenging and painful, as it often involves letting go of shared dreams and a deep emotional connection. Breaking up can bring a range of emotions, including sadness, anger, and confusion.
It's a difficult but necessary step when a relationship is no longer healthy or fulfilling for both individuals. It's essential to approach it with empathy, understanding, and open communication to minimize hurt and promote personal growth.
23 possible reasons why people break up
Here is another insightful section of the article. Keep reading to find out the 20 most common reasons why couples break up.
1. Poor communication skills
Communication issues are often the root causes of problems in relationships and one of the most common breakup reasons. They are one of the key break up reasons in many cases.
Healthy communication creates an amazing cycle. Couples who are happy tend to communicate more, and couples who regularly communicate boost relationship satisfaction.
On the other hand, research published in the Journal of Divorce & Remarriage reports that 53% of the 886 couples polled cited a lack of communication as one of the most common reasons couples break up.
2. Long-distance woes
Why do relationships end? Couples in long-distance relationships may be less likely to last, say studies.
One of the more common reasons for breaking up in long-distance relationships is partners not making an effort to meet in person or make plans for their future.
Research shows that long-distance couples who do not make plans to live in the same city as their spouse experience higher levels of distress, and poor communication and feel less satisfied in their relationship.
3. No emotional connection
One of the most common reasons couples break up is a lack of an emotional connection.
Emotional intimacy is a bond that goes beyond physical lust and chemistry. It's a bond built over time through shared experiences and getting to know one another.
When an emotional connection is missing, a relationship can start to feel shallow and boring.
4. You aren't friends
What are good reasons to break up? For some couples, a lack of marital friendship can contribute to a mutual breakup.
Being friends is just as important as being romantic partners with your spouse.
Why do people break up? Couples who lack this special bond may feel disconnected from their spouse and will have difficulties navigating their relationship once the thrill of physical intimacy has worn off
5. Money troubles
Why do people break up with people they love? Sometimes, money is at the root of their relationship distress.
This could be due to differences of opinion on spending or saving money, hiding money, sharing or withholding money, or misusing finances.
Relationship breakup statistics show that money is one of the most common sources of conflict for married couples. Financial tension is a common predictor of marital distress and dissolution.
6. Infidelity
Reasons to end a relationship often center around infidelity and broken trust.
Breakup statistics in the Journal of Marriage and Divorce report that 70% of Americans will engage in some form of infidelity at some point during their marriage.
Further studies reveal that infidelity is one of the most common reasons people break up.
7. Excessive jealousy
Is your partner jealous? Are you constantly proving your whereabouts to your spouse or giving your partner access to your private apps and conversations to appease their insecurities?
Excessive jealousy can be overwhelming and can be a contributing factor in why couples break up.
8. Toxic or abusive behavior
One of the biggest reasons you should break up with your partner is if they are displaying physically or emotionally abusive behavior.
Statistics show that more than 10 million men and women will experience intimate partner violence each year in the United States. This often involves physical violence, stalking, threats, and other forms of victimization.
9. You rushed into marriage
If you're constantly wondering, "Are we going to break up?" you should ask yourself why you and your partner got together in the first place.
The average length of a relationship before breakup is much lower for couples who rush into a marriage.
Why do people break up? Getting married because you feel pressure from your family, you want a dream wedding, or because you're lonely is going to make it harder to have a successful relationship.
10. Substance abuse
Why do people choose to end a relationship? More importantly, what is a good reason to break up?
Abuse of any kind should not be tolerated in a relationship – romantic or otherwise.
Substance abuse is not only emotionally and physically harmful, but research shows that the misuse of drugs and alcohol were some of the highest predictors for divorce.
11. Sexual incompatibility
One reason why couples break up has to do with physical intimacy.
Sex isn't everything in a relationship, but that doesn't mean it isn't important.
Aside from feeling great, sexual intimacy helps your body release the bonding hormone called oxytocin. This all-natural love potion helps boost trust and feelings of love and attachment. Sexual satisfaction is also a predictor of heightened emotional intimacy for couples.
Why do people break up for reasons related to sex? Sexual incompatibility, mismatched libidos, and an unwillingness to compromise on sexual matters are common reasons people break up.
12. You're always arguing
Another answer to "Why do people break up?" has to do with the inability to deal with conflict. Relationship breakup statistics show that conflict and arguing were some of the most reported contributors to divorce.
And who wants to be in a relationship where you always feel the need to defend yourself? Walking on eggshells is not a comfortable environment for love to grow.
13. No forgiveness
One of the most common reasons people break up is the inability to move on and put the past behind them.
Nobody is perfect. No matter how much you love your spouse, they will still do things that drive you crazy or hurt your feelings.
You can learn how to forgive wrongs, big and small, so long as your partner is truly sorry and willing to make amends.
If you want to understand forgiveness in a relationship on a deeper level, watch this video by relationship expert Coach Adrian:
14. You don't want the same things
Another common reason couples break up is that partners don't want the same things out of life.
Differences in religion, whether to start a family, where to live and what to do with spare time can cause couples to consider a mutual breakup.
15. There is no compromise
Why are relationships so hard? Compromise often plays a big role in relationship breakups.
Couples who value compromise put their partner's happiness before their own. Meeting in the middle on issues, both big and small, shows maturity, love, and teamwork.
On the other hand, couples break up when they can't compromise and exhibit selfish and stubborn behavior.
16. You have unrealistic expectations
Why do couples break up? One common reason why couples break up is due to unrealistic expectations in a relationship.
When you go into a relationship expecting your partner to be perfect, you are setting your relationship up for disaster.
Unrealistic standards or comparing your current spouse to a former love interest contributes to a good percentage of relationships that fail.
17. Lack of empathy
Empathy is an emotional bridge between you and your spouse.
The Journal of Patient Experience reports that empathy plays a critical role in relationships. When you have empathy for your partner, you can feel their pain and share the joys of their experiences.
When a person lacks empathy, they tend to have poor coping skills, more frequent emotional outbursts, and insensitivity. Such behavior is a recipe for disaster when it comes to building a healthy relationship.
18. You are together for the wrong reasons
Are we going to break up? Are we together for the wrong reasons? These are common questions for couples in peril.
Signs you're in a relationship for the wrong reasons are:
You're in the relationship for the money

You are only with your partner because you don't want to be alone

Your family or friends love your spouse/partner, but you're not so sure

You are using your spouse for a place to live

Your relationship is only about sex

You've been together for a long time, and you're too comfortable.
What are good reasons to break up? Staying with your partner for the reasons listed above will surely contribute to an unhappy, broken relationship.
19. There is no respect
One of the most common reasons couples break up is a lack of respect in the relationship.
When partners do not respect each other, it often leads to broken boundaries, stress, and low self-esteem – not to mention a lack of trust.
20. Partners don't accept each other
People don't usually break up for no reason at all. Still, there isn't always an obvious explanation – such as infidelity or abuse – to cause couples to part ways.
Couples break up for all sorts of reasons. Sometimes something as simple as not accepting one's spouse can contribute to couples splitting up.
Partners should never go into relationships expecting to change each other.
If you can't accept your partner for who they are, it could cause serious problems down the road in the relationship.
When you accept your partner for who they are, you train yourself to focus on their good qualities, which helps boost intimacy. When this is lacking, a relationship will falter.
21. Parenting conflicts
Parenting conflicts arise when couples disagree on how to raise and discipline their children, set boundaries, or make decisions regarding their offspring's well-being. These disagreements can create significant tension in a relationship.
Conflicting parenting styles can lead to arguments, feelings of frustration, and a sense of not being on the same page when it comes to the family's future. It's crucial for couples to engage in open, respectful communication to find common ground and work together as a team in raising their children.
22. Sexual incompatibility
Sexual incompatibility refers to a disparity in sexual desires, preferences, or needs between partners. It can lead to dissatisfaction and frustration in the bedroom, causing stress in the relationship.
One partner may have a higher libido or different sexual preferences, which can result in feelings of rejection or neglect in the other.
23. Financial issues
Financial issues encompass disagreements and stress related to money, including budgeting, spending habits, debts, and financial goals. These issues can strain a relationship as they touch on important aspects of life.
Disagreements about how to manage finances, especially in cases of overspending, debts, or opposing financial goals, can lead to tension and arguments.
How to heal from a breakup
Healing from a breakup takes time and self-care. Begin by allowing yourself to grieve the loss and feel your emotions without judgment.
Surround yourself with supportive friends and family who can listen and offer comfort. Focus on self-care: eat well, exercise, and get enough rest. Engage in activities you enjoy and set new goals. Reflect on the relationship's lessons and use them to grow.
Consider seeking professional help if needed, such as therapy or counseling. Above all, be patient with yourself; healing is a gradual process. With time and self-compassion, you'll gradually find the strength to move forward and open your heart to new possibilities.
FAQs
Breakups are a painful part of many people's lives. Let's explore some common questions about them.
What is the most common reason for breakups?
Communication issues and differences in values or goals are often the top reasons for breakups. These challenges can strain a relationship, leading to separation.
Why do people fall out of love?
Falling out of love can happen due to changing feelings, evolving interests, or unresolved conflicts. It's a natural part of some relationships.
Are most breakups permanent?
While many breakups are permanent, some couples do find their way back to each other after personal growth and change. It varies from case to case.
What percentage of couples who break up get back together?
Statistics vary, but a significant number of couples who break up eventually reconcile, especially if they address the underlying issues.
Is it normal for couples to break up?
Yes, it's entirely normal for couples to go through ups and downs. Many people experience multiple breakups before finding a lasting relationship that suits them better.
To break up or not?
Now we know that the most common reasons people break up usually involve a lack of emotional intimacy, sexual incompatibility, differences in life goals, poor communication, and conflict resolution skills.
There are no wrong or good reasons to break up. However, some things in a relationship are just outrightly unacceptable.
One of the most common of these is abuse. Abuse of any kind is an important reason to break up. If you are experiencing abuse in your relationship, turn to a trusted friend or family member for help.
A healthy relationship should leave you feeling refreshed, comfortable, and loved most of the time. If your current relationship lacks these things, it may be time to consider why you should break up or at least reach out for counseling.
Share this article on
Want to have a happier, healthier marriage?
If you feel disconnected or frustrated about the state of your marriage but want to avoid separation and/or divorce, the marriage.com course meant for married couples is an excellent resource to help you overcome the most challenging aspects of being married.
Learn More On This Topic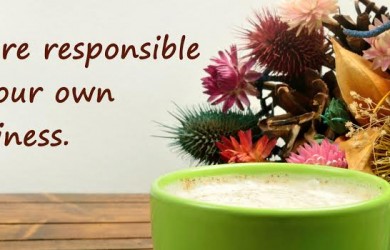 You May Also Like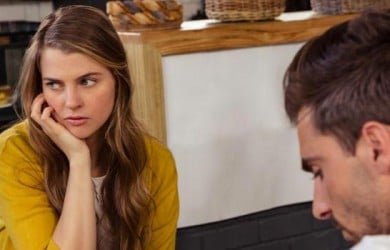 Popular Topics On Married Life