What Is Attachment Anxiety: Causes, Symptoms, Treatment and Coping Strategies
Have you looked up some signs in your partner online, and you are forced to ask the question, "what is attachment anxiety?"
Attachment anxiety is the anxiety people experience in their relationships with people they have meaningful ties with in their lives, like parents, friends, and romantic partners.
Generally, attachment anxiety takes its root from childhood experiences and becomes fully blown when the individuals are adults. Attachment anxiety tends to impair relationships if it is not addressed correctly.
This article will dive deep into the concept of anxious attachment and what it entails, particularly in romantic relationships.
What is attachment anxiety in relationships?
The anxiety people experience in their romantic relationships because of the fear of rejection, dependency, infidelity, jealousy, clinginess, excessive closeness, commitment, etc., is referred to as attachment anxiety in relationships.
What is the difference between attachment anxiety and general anxiety?
While attachment anxiety is a disorder, general anxiety is a normal occurrence in everyday life that disappears with the situation. General anxiety is a natural thing, and everyone experiences it daily.
You experience general anxiety about common things, such as a new test, public speaking, or visiting a new place. In contrast, you need to seek considerable measures or professional help to deal with attachment anxiety.
Symptoms of attachment anxiety
Do you want a broad idea of how individuals with attachment anxiety behave? Here are some common symptoms of anxious attachment to watch out for.
1. Constant reassurance of love and support
Someone with attachment anxiety will constantly need their partner to reaffirm their love and support to temporarily quell their budding insecurity.
If they don't get this reaffirmation often, their insecurity gets out of hand and affects the relationship.
Related Reading: 

Seeking Reassurance in a Relationship? 12 Ways to Rest Assured
2. Fear of being underrated and underappreciated
If you notice that your partner always underrates or underappreciates themselves, there is a chance they have an anxious attachment.
They will always feel they are not enough for you and can even give you reasons to look elsewhere, even though they don't mean it.
In fact, an extensive study done on the insecure attachment style at the University of Minnesota titled Adult Attachment, Stress, and Romantic Relationships has highlighted how partners react to the feeling of being underappreciated as one of the major symptoms.
3. The feeling of uncertainty and distrust
One of the common anxious attachment disorders in adults, particularly those in a relationship, is the feeling of not being sure if they can rely on their partner.
This is one of the reasons why they are insecure because they don't think their partner can be counted on.
Watch this video to learn more about how to build trust.
4. Constant worrying about losing a partner
In an anxious attachment relationship, the partner with this disorder often fears losing the other party.
They cannot get these worries out of their head, and it increases the feeling of uncertainty.
5. Highly emotional and unpredictable
One of the symptoms of having anxious attachment is being too emotional and unstable. One moment you are feeling too sensitive to your partner's words and anxious, and the next minute, you are acting like you don't care.
Related Reading: 

What Is Emotional Attraction and How Do You Recognize It?
Signs of attachment anxiety behavior in childhood
Here are some common signs of attachment anxiety in children:
Crying endlessly

Not interacting with others

Refuse to be in social settings

Clinging to their attachment figures

Continuously displaying aggressive behavior
Signs of attachment anxiety behavior in adulthood
Here are some common signs of attachment anxiety in adults:
Trust issues

Low self-esteem

Being dependent on others

Being highly emotional

Being highly impulsive
Common causes of attachment anxiety
Anxious relationship style begins in childhood. The kind of interactions and relationships you have in childhood determines if you will have anxious attachments or not. Here are some causes of attachment anxiety.
1. Absence of consistency
One of the highlights of anxious ambivalent attachment psychology is the lack of consistency.
This is when the child experiences bouts of both caring and neglectful attitudes from their parents. Hence, the child is unable to clearly state that this is how their parents feel towards them.
Related Reading: 

Consistency in Relationships: What It Means, and Why It's Important

2. Excessive parenting styles
Various parenting styles used on children have shaped their behaviors over the years.
For instance, a child might have a parent who is too obsessive, which means they never want to let their child out of their side. Another example is a parent absent in their children's lives, giving them the complete luxury to do what they want.
3. Traumatic situations
A child who experienced an unstable home that probably resulted in a divorce or other distressful problems like poverty or domestic violence can develop attachment anxiety.
5 common anxious attachment triggers
Are you wondering what causes anxious attachment? It would interest you to know that some situations can unintentionally or deliberately trigger anxious attachment.
Here are some of the triggers that cause attachment anxiety:
1. Unresponsiveness/detachment
One of the triggers that reflects in someone with insecure attachment is when their partners do not respond to their messages or calls for a long time.
If they are unaware of why their partner isn't responding to your calls or messages, they can start to imagine various scenarios.
Also, they can think that their recent actions are responsible for their partners not replying to their messages.
Related Reading: 

Why & How to Emotionally Detach Yourself From Someone You Love
2. Assumed fear of relationship loss
It is healthy for a relationship to have conflicts because it helps both parties understand each other better to come to a consensus.
However, when conflicts happen in a relationship, it is usually challenging for those with anxiety attachment.
Whatever happens during the conflict triggers the fear of the unknown buried in their hearts and minds.
For instance, if their partner mentions some fears they have harbored about the relationship, it can trigger fear of loss or abandonment in the partner with attachment anxiety. This fear of loss or abandonment is called anxious preoccupied attachment.
3. When the partner begins behaving more independent
People with attachment anxiety love it when their partner depends on them for almost everything.
When their partner goes out of their way to sort out some things without their knowledge, it can cause conflict in the relationship.
In addition, when the partner of someone with attachment anxiety starts getting involved with new engagements, it can trigger a feeling of fear.
The anxiously attached individual begins to think they are not good enough and could lose their partner to their newly-found engagements.
4. Distance
It is vital to mention that people with anxious relationship styles need regular validation. Sometimes, when distance is in the picture, it might be challenging to achieve this.
In addition, if the partner of an anxiously attached individual is very busy, a distance can be created in their minds that makes them doubt the relationship's success in the long term.
Related Reading: 

13 Ways to Make Him Feel Special in a Long Distance Relationship
5. Rejection
Rejection is the biggest anxious attachment trigger of all, as it is the sole reason why people develop attachment anxiety in the first place.
Repetitive rejection can cause a person to question their self-worth and self-sabotage a relationship.
Treatment options for attachment anxiety
Two standard treatment options to handle attachment anxiety are:
Cognitive-behavioral therapy:

It helps individuals with anxious relationship styles identify or spot thought patterns that negatively affect their emotions and behaviors.

Interpersonal therapy:

This is generally a 12-16 week treatment program initially set up to treat depression. These days, interpersonal therapy effectively treats individuals with social anxiety disorder, attachment anxiety, and a host of other disorders.
Coping strategies for attachment anxiety
According to several studies, including one published in the Universal Journal of Educational Research, there is a close connection between coping strategies, attachment styles, and self-esteem. Based on that and several other factors, here's a look at some strategies that can be useful in dealing with attachment anxiety:
1. Date someone with the secure attachment style
Someone with attachment anxiety will make a big mistake dating someone like themselves. They will only be alleviating their attachment anxiety symptoms rather than reducing them.
If you have attachment anxiety, it is important not to be excited about dating someone new. Instead, find out if they have the same insecure attachment issues as you or not.
When you date an individual with a secure attachment style, it would be easier for your emotional needs to be met, and with time, the dysfunction will fade off.
2. Make detachment a habit
If you feel that your attachment anxiety has gotten the best of you in your relationship, you need to practice the opposite — detachment.
Instead of spending your time thinking about what your partner is currently doing at the moment, or other activities that are beyond your control, focus on other things.
You can spend your time being more invested in work, friends, and family. When you practice this for a while, you will discover that you can cope without feeling insecure when your partner is several miles away.
3. Speak with trusted friends and loved ones
You can also discuss with friends and loved ones how you feel. When you discuss with them, you will be offloading a huge burden on your chest and get their compassion, love, and support.

4. Meditate
Meditation will help you calm your mind and let you get some control over your emotions. Practice mindfulness to help you think positively and manage your anxiety.
Try to introspect your fears and insecurities to overcome them and get a hold of your life.
Related Reading: 

How Meditation Affects Relationships
5. See a professional
You can see a mental health coach or a therapist if you need a deeper perspective on attachment anxiety. They will take you on a self-exploration journey where you can understand more about yourself.
If you are already in a relationship, you can opt for relationship counseling to improve your relationship with your partner.
FAQs
How do you love someone with attachment anxiety?
It will be best to identify the insecure attachment style of your partner so that you can take the right measures to work on your relationship.
Takeaway
If you have ever asked yourself what attachment anxiety is, you will understand that there is a general root cause, and it can also be prevented or treated.
Also, if you are struggling with this relationship style, you can use the strategies mentioned in this piece to make yourself more secure in your relationship.
Share this article on
Want to have a happier, healthier marriage?
If you feel disconnected or frustrated about the state of your marriage but want to avoid separation and/or divorce, the marriage.com course meant for married couples is an excellent resource to help you overcome the most challenging aspects of being married.
Learn More On This Topic
You May Also Like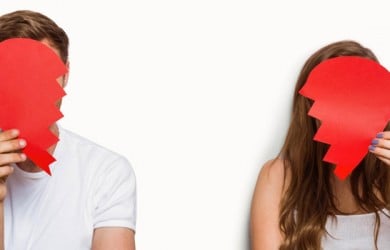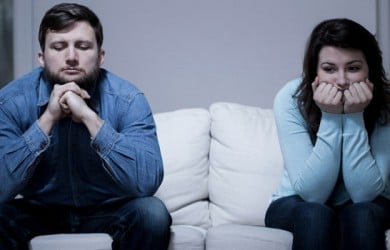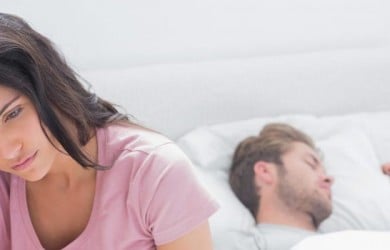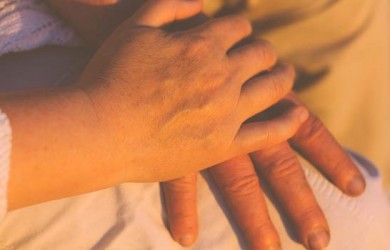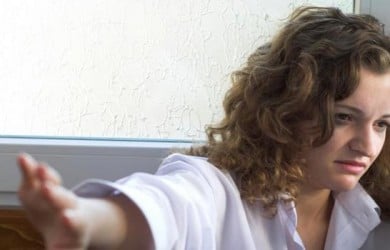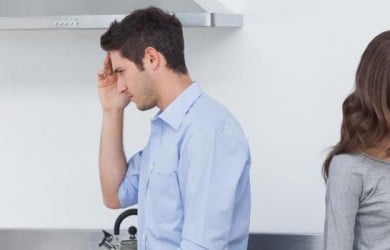 Popular Topics On Marriage Help