10 Things to Do When a Couple Has Different Love Languages®
Do you give and receive love differently than your partner? It can be challenging to be in a relationship with someone whose Love Language® is entirely different than yours. What if you're a cuddler, but your partner struggles to show any physical affection whatsoever?
On the other hand, your partner may regularly want to hear how much they mean to you, whereas you feel uncomfortable expressing your emotions. So, what to do when you and your partner have different Love Languages®?
Is that a dealbreaker, or can your love sustain this challenge? To understand the importance of Love Language®, you first need to know what Love Language® is. Also, what are the types of Love Languages®, and how do you find out your partner's Love Language®?
Learning someone's Love Language® means understanding the way they express and receive love. Well-known author and marriage counselor Dr. Gary Chapman came up with the concept of Love Languages® and has mentioned the same in his book: The Five Love Languages®: How to Express Heartfelt Commitment to Your Mate.
The 5 Love Languages® are words of affirmation, quality time, acts of service, receiving gifts, and physical touch. In this article, we're going to talk about these Love Languages® and give you tips on what to do when you and your partner have different Love Languages®.
10 Things to do when couple have different Love Languages®
The heart wants what it wants. So, what if you fell in love with someone who speaks a different Love Language® than yours? Does having incompatible Love Languages® mean your relationship is doomed to fail?
Not at all. So, if you're wondering what to do when you and your partner have different Love Languages®, here are 10 things to help you cope and create the relationship of your dreams.
1. Discover your love languages
®
You might be wondering how to figure out someone's Love Language®. You and your partner may talk to each other and ask questions to understand what they need to feel loved. At the same time, you need to express what you yearn for in the relationship as well.
While that sounds romantic, there's a risk that you might end up misunderstanding each other. That's why it's a good idea to take this quiz on Chapman's site to find out what your Love Language® is.
Make sure both you and your partner answer each question as honestly as possible.
2. Learn more about the Love Languages
®
So now that you know about the Five Love Languages® and figured out both your and your partner's languages, does that make you an expert on Love Languages® for couples? No, unfortunately!
Even after knowing your partner's Love Language®, if you aren't sure what exactly you're required to do for their specific Love Language®, all your efforts might go in vain. So, let's see what you can do based on your partner's different Love Languages®:
Related Reading: 

All About The 5 Love Languages®in a Marriage
You may tell your partner how much you love them, write them a letter or send them a long text if you're uncomfortable talking about your feelings.
Try to appreciate them when they do something nice for you, and make sure to compliment them often.
If your partner wants to spend more time together, try setting some time aside for them. Please give them your undivided attention.
Just sitting with your partner while scrolling through your phone isn't what they need. Please pay attention to them and actively listen to what they say.
Related Reading: 

11 Ways to Have Quality Time With Your Partner
Find out what your partner needs help with and try to do something to make their life a little easier. You may make breakfast for them, clean the dishes or do the laundry. Putting in effort shows them how much you love them.
Related Reading: 

How to Use Acts of Service Love Language® in Your Relationship
If your significant other's Love Language® is receiving gifts, try to give them thoughtful little gifts now and then, especially gifts on their birthday or anniversary. It doesn't have to be expensive. It's the thought that matters to them.
To some people, physical touch like holding hands, getting a kiss or hug is necessary to feel loved. If your partner is one of them, intentionally touch them often. Hold their hands in public, give a kiss before leaving home and hug them after a long day.
Related Link: Physical or Emotional Relationship: What's More Important
3. Express your needs clearly
Your partner can't read your mind no matter how much they love you. So, they can't meet your needs unless you specifically tell them. That's why you need to openly communicate with them and explain what you need to feel loved.
If they spend all their free time at home, but you barely do something together, your need for one on one time may not be met. But since they're with you the whole time, they may not understand why you're still complaining about not getting enough quality time.
Explain how just being around isn't enough and why they need to turn off the TV or put their phone down so that you can feel heard and loved. Teach them your Love Language® regularly.
If they can't remember it even after hearing it for the umpteenth time, don't give up. As long as they keep putting effort into learning your language, you two might be able to work things out just fine.
Related Reading: 

How to Communicate Your Needs in a Relationship

 ?
4. Accept your partner's Love Language
®
Can your Love Language® change? Well, while it's possible to fluently speak your partner's Love Language® after being together for a long time, it's not a given. That's why trying to change a partner's Love Language® is never a good idea.
Accept that they might need lots of physical touch or gifts to feel loved. Instead of trying to change them, you may have to learn how to be comfortable with that. Your partner will need to accept your Love Language®, too, as relationships are a two-way street.
Related Reading: Understanding Your Spouse's Love Language

®

: Gift-Giving
5. Ask them to translate
Understanding your Love Language® and your partner's is crucial to giving and receiving love the way you both need.
You might not understand their Love Language® from the get-go, and that's okay. You can always ask your partner to translate it for you.
If you can't wrap your head around their obsession to spend time together, ask them why it's that important to them and try to see the beauty of it.
Related Reading: Making Time For You And Your Spouse
6. Speak their language, not yours
Don't judge your partner for having a different Love Language® than yours. Also, always remind yourself to speak their language to make them feel valued, not yours.
You might feel loved when your partner acknowledges and appreciates you for doing something for them.
If that is the case, words of affirmation are your Love Language®. What if it's not theirs? If anything, compliments may make them cringe. They'd probably prefer if you just sat there and watched a movie with them, just the two of you.
So, remember to speak their language instead of your own to make your partner feel seen, heard, and appreciated.
7. Compromise
A strong relationship needs two people ready to compromise and try to meet the other person halfway. Give and take is a normal part of any relationship. Maybe you need words of affirmation a lot.
If they're going out of their way to wear their hearts on sleeves, you need to be willing to do the same for them (even if it makes you feel uncomfortable).
It can't be one-sided, of course, if physical touch is your Love Language®. Your partner must be willing to hold hands, cuddle or kiss you often, even if they aren't expressive people themselves.
Related Reading: 

Do You Know How To Compromise In Your Relationship

 ?
8. Be willing to cope with change
While you'd much rather speak your Love Language® and try theirs occasionally, choose to consistently speak your partner's language till you become fluent in it.
Love Languages® can change with time as we continue to grow and evolve as a person.
What we need at the beginning of a relationship might not be what we need after being together for a long time.
That's why you need to keep the lines of communication open in your relationship while you keep choosing to speak your partner's Love Language®.
9. Use feedback to improve
They say making mistakes is the best way to learn a language. Since you're trying to speak your partner's Love Language® that might not align with your personality or background, it's natural for you to make mistakes and sometimes feel stuck.
So, keep your expectations in check. Don't expect yourself or your partner to speak each other's language right away. Ask them how you're doing, what needs to change, and ask for the help you need from them.
Appreciate each other's efforts and use feedback to improve your performance.
Related Reading: 

5 Ways Being Self-Aware Can Help Improve a Relationship
10. Keep practicing
Practice makes perfect. Once you learn each other's Love Language® and start to think that you're speaking your partner's Love Language® fluently, it's possible that they still might not receive what they need to feel loved.
That's why it's important to keep practicing each other's Love Language® every day. The trick is not to let this feel like a chore and have fun along the way.
Watching this video might be helpful :

Conclusion
Speaking different Love Languages® isn't necessarily a relationship roadblock as long as you're ready to communicate and learn your partner's Love Language® openly. With regular practice, it can be used to strengthen your relationship.
So, don't give up on your partner and keep trying to become fluent in each other's Love Language®.
Share this article on
Want to have a happier, healthier marriage?
If you feel disconnected or frustrated about the state of your marriage but want to avoid separation and/or divorce, the marriage.com course meant for married couples is an excellent resource to help you overcome the most challenging aspects of being married.
More On This Topic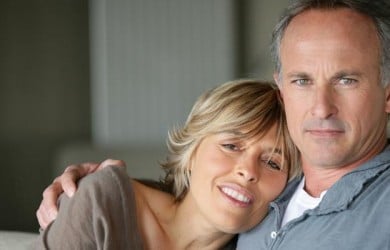 You May Also Like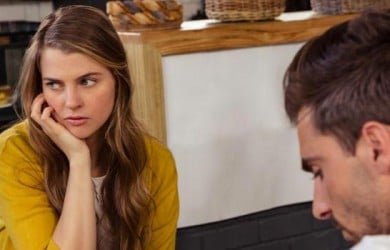 Popular Topics On Married Life