The 5 Languages of Apology & Ways to Figure Out Yours
When two people are newly in love, and the relationship moves along nicely, everyone is happy. Mates know how to do good times; they're straightforward, requiring minimal effort – a honeymoon phase.
These "languages of love" are relatively easy. It's merely a matter of making each other feel special. Then reality comes along with all partnerships succumbing to challenges, having a few flaws, and seeing their share of conflicts.
These are a test of strength and will ultimately determine the success of a relationship based on how a couple handles themselves in the face of adversity.
Mates will find the five languages of apology as beneficial in these instances as they do with the languages of love in the good times. But what are these, and how do you know which to incorporate when?
Are these a new concept, or did our grandparents incorporate these strategies to keep relationships going so long? Let's learn together.
What are the apology languages?
Apology languages are comparable to a love language except, of course, when you use apology language, you're expressing remorse for a wrong, and love languages are your way of telling someone how much you adore them.
We have an indication from Gary Chapman, the best-selling author, and Dr. Jennifer Thomas, a counselor who co-wrote the book, The 5 Languages of Apology: "When Sorry Isn't Enough: Making Things Right With Those You Love."
You need to put as much time and thought, if not more, into working through the difficulties as you do the good times.
All mates need something unique to move past hurt or a disagreement compared to everyone else.
What you might say to a friend or relative to make amends for a disagreement isn't the approach you should use with your significant other.
You must find what correcting a problem looks like for a partner and make sure you put forth that effort so your mate understands how much you value them.
Saying "I'm sorry" or even "you're right" following a fight might seem like an extraordinary effort to you. Still, to a partner, it could come across as empty and inadequate as an effort in order to progress forward past the argument.
So how do you show or tell someone you're sorry? There are supposed to be five languages of apology, including:
Express regret

Accept the responsibility

Genuinely repent

Make restitution

Request forgiveness
These forms of communication help couples work through conflict to improve forgiveness skills, ultimately strengthening bonds. When a mate can decipher a partner's 5 love languages of apology, each person will feel understood and valued in the relationship.
Not everyone speaks the same apology language. It's vital to learn each of the five languages of apology to better understand your relationship, your mate, and you.
When you don't know the varied styles, it can lead to misunderstanding if you each have a different language when apologizing in relationships during conflict or disagreements. No one will be anxious to offer forgiveness since needs are not being met with the language of apology.
Also Try: What's Your Apology Language Quiz
What are the 5 different apology languages?
Of the varied individual responses to a conflict, one or two will be necessary for a mate to feel vindicated and ready to move on whether you know that magic equation depends on understanding their apology style or different ways to apologize.
The suggestion is that there are the 5 languages of apology, and it's the goal of couples everywhere who intend to have strength in their union to discern how to apologize genuinely and learn the signs of a genuine apology because these are the hallmarks of a successful partnership.
The apology that you provide in answer to a disagreement can sincerely be considered incomplete if it's not speaking your recipient's language, putting your sincerity in question.
It takes time, effort, and energy to learn the language of forgiveness that your partner speaks so you can respond accordingly. There are five apology languages, and they include:
1. Express regret
With this apology, you are expressing remorse for hurting your mate and acknowledging that the behavior you displayed in some way damaged the partnership by verbalizing the words "I'm sorry."
Those words are insufficient since they don't indicate why you feel remorse, like you lost your temper because… Or perhaps you came home late, and the reason was …
However, there should never be a "but" in the apology because that diminishes the apology and places it in the other person's lap.
2. Accept responsibility
When you accept responsibility, you indicate that you were wrong or should not have acted in a particular way; maybe you're acknowledging complete responsibility or at least rendering no excuses for the behavior.
Some mates will accept this as a full apology. However, if you don't admit your misdeed, there will be a lack of sincerity on your part, and your partner will struggle to move forward beyond the disagreement.
Related Reading: 

Why Is Accepting Responsibilities in a Relationship Important?
3. Restitution
The third language from the five languages of apology attempts to make restitution for the partner's role in the argument. That can occur through asking questions along the lines of perhaps making amends, recognizing the pain they caused, regretting it, or expressing a desire to fix the problem between each of you.
Some partners find no meaning behind an apology if there appears to be no desire to fix the problems or make amends for their part.
Forgiveness is challenging unless there's a genuine effort to make the problem right and a willingness to strive for what would be best for the partnership.
4. Repenting
Expressing an intent to change by telling a mate that you're unhappy with the way you behaved and that you want the opportunity to discuss things. You desire to talk over the situation and work towards progressing forward.
That speaks that you have remorse and don't want to repeat the behavior. Some partners don't have forgiveness for a mate who doesn't show a desire to change.
Merely saying "sorry" doesn't show that you won't do the same thing you just did last week or the previous month, or a few months before. If you're sorry about it, what is your plan for change?
If you want to discuss it, that expresses a desire to break the cycle with one of the 5 languages of apology.
5. Forgiveness
Asking your mate for forgiveness is a respect issue. Stating that you desire your mate to grant their forgiveness from the depths of their heart is a significant request. It's essential to express how much the partnership means, the fact that you did harm, and what their forgiveness will mean.
Some people need to know you're apologizing to them and admitting your fault, specifically requesting they forgive you. Some partners find this exceptionally important.
If you don't ask for forgiveness, some significant others don't believe you genuinely mean to apologize with what are the 5 apology languages.
Why Is It Important To Know Your Apology Language
When you pay attention to the five languages of apology styles and which works most effectively for you, it will benefit the partnership since your mate can then learn the most effective communication to use in achieving forgiveness in times of conflict or disagreements.
Not only will knowing your apology language tune you and your partner into effectively working through conflict from your standpoint, but it will drive you to learn your mate's style and their reaction if you were to apologize sincerely.
The tools are meant to strengthen bonds, bring couples closer through favorable resolutions, and build overall successful partnerships where most were ending due to poor communication style. Follow this research focusing on the six elements of effective apologies leading to success in relationships.
Related Reading: 

10 Effective Communication Skills in Relationships for Healthy Marriages
4 ways you might be apologizing wrong
Most partners like to get an apology, but they're not too big on giving them since you need to emit a large amount of humility, risking ego and pride.
In a skewed sense, an apology can be seen as an admission of misdeed or failure, but if viewed sincerely, these can carry a great deal of authenticity and heartfelt honesty. How can you apologize wrong? Let's see.
1. Don't own your mistake
You can diminish the apology by placing blame elsewhere or attempting to justify your behavior. The suggestion is to merely own the mistake, acknowledge the path you should have taken, strive to make changes from this point forward, and commit to doing so for the betterment of the partnership.
Excuses will intensify anger or hurt. It's essential to take responsibility for the behavior.
2. Pay close attention to your wording
Before diving into a haphazard apology, consider the translation of the apology and how you will deliver it. What you divulge upon admitting an error can destroy the trust that has already been established in a partnership from that moment forward.
You have the potential for jeopardizing this connection if you don't choose your words thoughtfully, honestly, and with conviction, so they mean something to the receiver.
In that light, your partner will realize they can hold confidence in your communication and integrity moving forward.
3. Don't leave out the necessary details
Understand the specifics of what you're apologizing for before approaching, and don't race to the confrontation without details. Your mate needs to know what you're apologizing for and feel you understand the problem at hand.
That allows you to elaborate on the topic thoroughly and provide the utmost ownership.
4. Don't be impersonal
Apologizing should never be done in an impersonal manner. If you can't reach out with face-to-face interaction (that is the ideal approach for an admission of wrongdoing), you need to contact your partner via the telephone to at least hear your voice to recognize the sincerity.
As a rule, you want to look into their eyes and shouldn't discuss the topic until you do so. Under no circumstances should you communicate via text or any screen-to-screen interaction.
How can you figure out your apology language?
Everyone speaks a unique apology language, and it's essential to gain insight into your mates and yours to prevent misunderstandings, particularly if your languages differ.
If these are separate and apart from each other, you will need significant compromise so that you can each heal and grow closer for the experiences.
To learn your apology language, you can take a quiz, reach out to a counselor to help you come to an understanding, and so you can communicate with your partner.
Communication is significant with your mate and other loved ones in your life who can help fill you in on apology styles to avoid discord.
Related Reading: 

Solid Communication Is the Key Element of Every Relationship
What can I do if I have a different apology language than my partner?
That's to be anticipated. We're all unique in every aspect. Again, the best way to determine your apology style is through open, vulnerable communication, so you know what their expectation is and they can learn yours.
You will want to meet the other's needs; you don't want to disappoint. Relationships, as they progress, are learning experiences. You won't know everything initially, but after time passes and there's been some contention, conflicts, and disagreements to work through.
These are how you gain experience and learn the style of apology language, and they learn yours, plus love language and any other communication you want to share.
Watch this video for insight into understanding the five languages of apology.

Final Thought
Relationships have their ups and downs, but the test of the ideal partnership is how mates withstand the challenges and conflicts. Each person must be able to own their faults and apologize when it's warranted.
Not only should you say "I'm sorry," but learning the proper way to apologize is critical. If you're unsure of your style or apology language (or didn't know that existed), it's wise to educate on the concept.
Related Reading: 

9 Ways to Manage the Ups and Downs in Your Relationship – Expert Advice
There are numerous quizzes to teach your personal apology language, and you can also speak with counselors who can guide you and your partner through the five apology languages, plus the best-selling 5 Apology Languages book teaches the entire premise.
The idea is to ensure that disagreements and discord are given satisfactory remorse per individual needs so there can be forgiveness. Each partner can then move forward contentedly, leading to potentially longer-term relationships.
Share this article on
Want to have a happier, healthier marriage?
If you feel disconnected or frustrated about the state of your marriage but want to avoid separation and/or divorce, the marriage.com course meant for married couples is an excellent resource to help you overcome the most challenging aspects of being married.
You May Also Like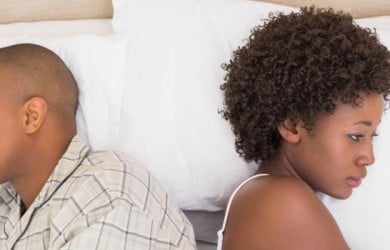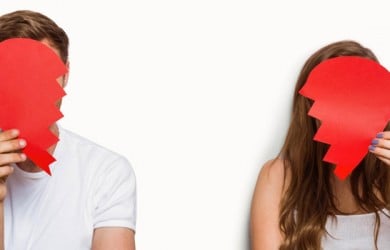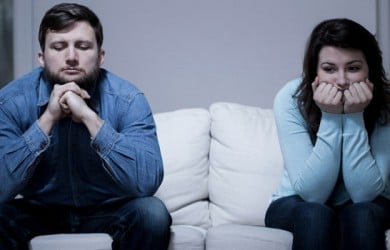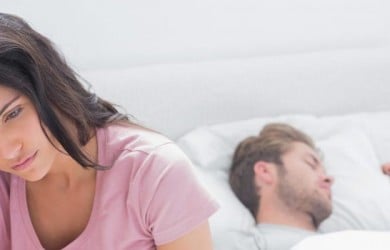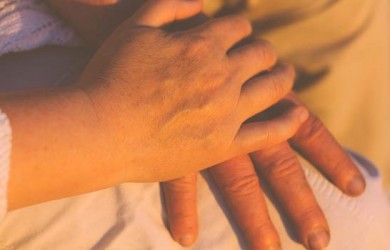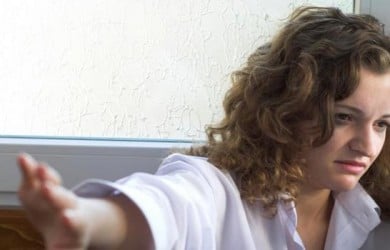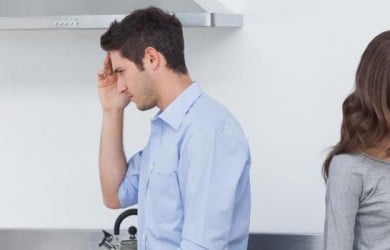 Popular Topics On Marriage Help