Understanding Your Spouse's Love Language: Gift-Giving
If you haven't read up on the love languages yet, you should try understanding the five love languages, for identifying and understanding your spouse's love language.
But, you might wonder, why you need to know your partner's love language?
Understanding your spouse's love language is the key to a successful marriage. When you are well aware of what your partner likes, it takes fewer efforts to keep your partner happy and your relationship fulfilling.
Many people can understand the meaning behind kind words, quality time, and physical affection. But one love language that can be a bit harder to speak for some is gift-giving.
How do you know if you got a partner whose love language is gift-giving?
People who can't get enough of getting presents from their significant other and love buying presents for others appreciate the love language of gift-giving.
If your partner speaks this love language, it can be difficult to figure out how to wow them with every new holiday, anniversary, and more. Partners can feel pressured to spend big or buy many things for their spouses, that they don't appreciate or acknowledge themselves.
However, this love language, like the others, is more about the expression of love than the material gain. Once you understand that, it will be easy for you in appreciating and understanding your spouse's love language.
If you have identified your partner's love language, the next obvious question would be, how to speak your spouse's love language?
Here are the best ways to keep your gift-loving partner happy and satisfied in your relationship.
Celebrate your partner every day
Every day should be a day to celebrate your partner. Choose to make any day of the week a special one by surprising your loved one in little ways.
Whether you have flowers delivered to their job or surprise them with a trinket when they get home from work, having a little gift to celebrate every day will help you show your partner how much you love them.
Understanding your spouse's love language doesn't need you to indulge in big or expensive gifts to please them. Your smallest, but the heartfelt gesture will be appreciated.
Your partner perceiving the love language of gift-giving can appreciate the smallest gift, such as a flower you picked, a card you made, or even a small note or drawing.
Make a big impact with small gifts
Though many people believe that they have to surprise their partners with a huge, wow-worthy gift every time they give a present, this isn't true. Partners who love receiving gifts often simply love knowing their loved one is thinking about them.
After understanding your spouse's love language of gift-giving, choose to make a big impact by giving small gifts to your partner.
Think about little ways you can tell them 'I love you' without being too extravagant. Remember: it's about the expression, not the gift itself. More important than size or cost is how well you know your spouse.
If your spouse loves a certain type of candy or drink, consider getting them that. Even grabbing their favorite sandwich from the deli can be a gift in their eyes.
If you are worried about cluttering your house with small gifts, remember to get things they can use, such as perishable, edible items or useful things that benefit both of you, like pens and papers.
Go big on birthdays and anniversaries
Birthdays and anniversaries should always be extra special days for your partner. As a lover of presents, your significant other will feel most appreciated when surprised with meaningful gifts.
Go big on these days by giving your partner the gift of their dreams. Consider giving your significant other a small box of custom jewelry or something similar as a sign of your undying affection.
One great way to speak your partner's love language during this time is to shower them with presents on the days leading up to the big day. With a month of celebration, your loved one is sure to feel special during their birthday or anniversary.
Again, for those who worry about finances, after understanding your spouse's love language, remember that these gifts do not need to be especially expensive or unique.
Handmade gifts and gifts that cater specifically to your loved one's passions will always be more important than expensive diamonds. For example, finding a beanie baby of a whale for a spouse who loves whales will be guaranteed to be more appreciated than an expensive new pair of shoes.
Give Gifts During Insecure Moments
Everyone has moments when they don't feel as confident. It is important, understanding your spouse's love language to pep them up when they are not in a position to help themselves.
Whether it's after a bad day at work or feeling insecure after a negative experience with a friend, loved ones need to feel extra special during their lowest moments.
Tap into your partner's love language by giving them special gifts during these times. Seeing you shower them with little presents will help them remember how loved they are by you.
Some gifts that are good for spouses going through hard times include affirmative notes, soothing and uplifting music, and even 'coupons' for free hugs and kisses. Be creative and willing to show your love, and your partner will appreciate whatever you give.
If your loved one values gifts, keep these tips in mind. With some creativity and strategic planning, you'll be able to give your partner exactly what they long for.
Remember, for understanding your spouse's love language, you do not have to splurge on expensive gifts or ruin your budget. Something as simple as a flower or handmade note will be received as the expression of love that it is!
Share this article on
Want to have a happier, healthier marriage?
If you feel disconnected or frustrated about the state of your marriage but want to avoid separation and/or divorce, the marriage.com course meant for married couples is an excellent resource to help you overcome the most challenging aspects of being married.
More On This Topic
You May Also Like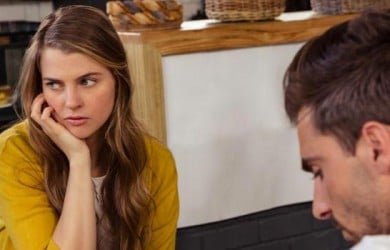 Popular Topics On Married Life