A Guide to Love Life for Every Married Couple
When everything is going well in the relationship, partners are not prone to overthinking and analyzing things and take everything for granted. However, from the moment the first problems occur, they start questioning themselves. This is common in love life for every married couple.
Did they get what they expected from their marriage? Are they the reason for these problems? Is their partner the right one?
This is quite normal and questioning yourself is something that you should do every once in a while if you want to improve your relationship and become a better person.
Modern marriage
What is the true meaning of marriage?
Marriage is one of the most important institutions but now, it is rapidly losing strength.
However, it is not unusual to hear stories about spouses who have left their partners, something that was very rare in the past. The public is not as judgmental towards this practice in the love life for every married couple.
Although we should not ignore the fact that it seems that too many couples use divorce as a solution although there is room for improvement. Marriage and divorce have taken a new turn and as the world is changing, the changes are welcomed by the modern couple.
In addition, people have also changed their perception– it is quite normal for two young individuals to live together before marriage and learn more about each other. This is one marriage policy that is accepted almost everywhere.
Anyway, love is, regardless of whether we are talking about a partner, a parent, or a friendly love, something that is worth the effort.
Nowadays, when many people are under pressure from everyday problems, primarily those existential, marriage and partnerships are often neglected. Many believe that role of love in marriage and long-term relationships is something that is natural. But, is it?
Phases of a relationship
There are several phases in which every relationship goes through.
The first phase is often described as being in love or having a crush. In the love life for every married couple, this is the romance and attraction stage. With high levels of dopamine, oxytocin, and norepinephrine, there can be side effects of these chemicals like insomnia or loss of appetite.
The video below explains the chemicals of love and how they control the way we feel.
There is a feeling of euphoria in the initial stage of the relationship. This is the feeling that people have at the beginning of the relationship when they believe that they have finally found the right partner.
The second phase is the crisis stage of the relationship. In this stage, everything becomes too clear in the relationship. There is a contrast between the first and the second stage of the relationship.
In this phase, they start questioning the habits that they have developed in this short time. For example, visiting their partner's parents, noticing that the partner is working too much, etc.
On the other hand, the other partner will start to practice the habits that they have practiced before like socializing, taking care of their hobby, etc. In a successful relationship, there is a phase of adjustment. This is the moment when the relationship becomes serious and this is the period that usually leads to marriage.
The third phase is the working stage the couple finds equilibrium in the relationship. There is peace, calmness, and acceptance in the relationship.
In this stage, you both totally accept each other and know how to work around each other's flaws. The love life for every married couple in this phase reaches a level of domesticity. You both know each other very well and find harmony in each other.
The fourth phase is the stage of commitment when you both have achieved something extraordinary. You both understand the real meaning of love. Here, the relationship reaches a grander stage where the commitment becomes from the heart and mind.
You look forward to the new journey of other relationship goals, home, and kids.
The fifth phase is the real love phase. In this phase, you both become practical and confident about love in married life. The love life for every married couple changes in this phase as they begin to look forward to things outside their relationship.
Is it possible to be in love forever?
There are many people who confuse love and marriage.
So, what is love in a marriage? How to show love in marriage?
Love is a feeling in the heart and partnership is often an activity in which you need to complete some "tasks" like cleaning, cooking, taking care of the bills, education of children, intimate intercourses, etc. Falling in love is the enthusiasm that exists when two people find each other.
Of course, this doesn't mean that love life for every married couple is something abstract. Love is very important in marriage. But it is amazing how many people fail to understand what does love mean in marriage and ruin their marriages.
For example, people often confuse love with possessiveness. There is nothing wrong if one of the partners goes to a football match or a fashion show with their friends. There are also situations in which one of the partners relies too much on the other partner. It is very difficult for one person to "carry the weight" for two persons.
Love life for every married couple is something that should be cherished and appreciated. There are certain things like good communication, physical contact, and getting out of the routine every once in a while that can improve love life for happily married couples and create a successful married life.
Share this article on
Want to have a happier, healthier marriage?
If you feel disconnected or frustrated about the state of your marriage but want to avoid separation and/or divorce, the marriage.com course meant for married couples is an excellent resource to help you overcome the most challenging aspects of being married.
You May Also Like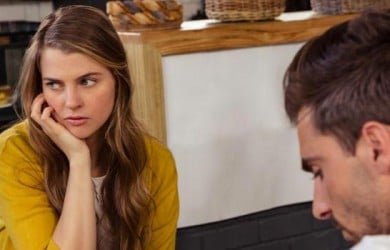 Popular Topics On Married Life