Physical or Emotional Relationship: What's More Important
Before you start jumping to conclusions and trying to answer the question posed in the title of this article, I'd urge you to pump the brakes. It's not as easy as it may seem. The popular opinion may be that an emotional connection would be of the utmost importance, due to our fading physicality as we age. Since marriage is a lifelong commitment, an emotional bond would be necessary to stand the test of time.
But don't count out the physical connection of marriage just yet. It may take different forms from year to year, but the physicality of a relationship still needs its place in any strong marriage.
Obviously, a balance of both would be best, but which one should take priority? Let's take a look at why each is important, and then see which bond will be crowned.
The emotional bond and it's staying power
When you think about an old married couple, you tend to focus on their love for each other rather than their physical attraction. This is why the emotional connection in a marriage tends to get the spotlight. As years pass, and our bodies inevitably deteriorate, the emotional bond becomes the glue that holds the marriage together.
An emotional bond also offers the opportunity for deeper connection over time, where a physical connection may be perceived to do the opposite. When you first met your spouse, you undoubtedly loved some of their quirks and the way they made you feel while being with them. As time passes, those feelings are only going to deepen. The smile that you enjoy will become more endearing. Their cute nicknames for you will become music to your ears. All of the little things that made you fall in love will gain depth. With that depth, you will gain more appreciation for your partner.
Lastly, your emotional connection to your spouse is something that you can't find with anyone else. Physical connections could be made with just about anyone that you find attractive, but your emotional bond with your partner is unique. No one would replicate how they make you feel and vice versa. You could spend your whole life chasing down how they make you feel, and it would be impossible to capture it.
The physical connection and how it anchors your emotion
One thing to get out of the way here is this: a physical connection does not require sex. Does sex play a role in how you physically connect with your partner? Of course. But it is not the 'end all and be all" for a marriage's physical chemistry.
A physical connection could be as simple as holding hands when watching a movie or a hug or kiss hello when you get home from work. These little gestures all fall under the umbrella of your marriage's physical connection. Now, why is the physical connection so important? Because all of these physical points of touch anchor your emotions and allow you to reconnect with your partner in an emotional way as well.
A simple kiss becomes a rush of emotion that reminds you of how you'd kiss each other as newlyweds. A quick embrace will remind you of how loved you are. Reconnecting under the sheets is a great way to get your emotions more in sync if you're ever feeling disconnected.
Allowing the physicality of your marriage to diminish to nothing is a mistake that too many married couples make. They think that it's a natural progression from young lovebirds to old companions. But as you make this transition that physical connection might just take new shape. You may not jump each other's bones consistently, but you can still hug, kiss, or slow dance in your living room to create a physical anchor for your emotional connection.
Otherwise, you're counting on your memory of your emotions towards one another. And as you probably know, time will take your beauty, but it will also take your memory. Staying physically connected will keep that memory alive and well.
So, who wins?
Like I said above, having a balance is optimal, but if you had to choose just one to focus on, what would it be? This may be an unpopular opinion, but I'm going to tell you to focus on the physical connection you have with your partner. Your emotional connection can be strengthened or diminished through the work that you do in your physical relationship.
If you haven't touched each otherㅡagain, this doesn't mean sexual touchㅡin years, chances are good that your emotional bond hasn't held too strong. Find subtle ways to connect. Graze their arm as you walk past them in the kitchen. Play with her hair. Cuddle up next to him on the couch.
There are endless options, each one allowing your intimacy to deepen. So if you have to choose, focus on your body and how you bond with it. Find ways to get close in the physical form so that you can stay close to your emotional connection.
Conclusion
Again, understand that these two types of connections are NOT mutually exclusive. Both of these bonds play off of each other, allowing the other to become bolder or weaker with time. Your physical connection may be the one that you put on the back burner as you age and your hair turns grey, but know that it could be one of the easiest ways to deepen the love in your marriage. Don't take it for granted and don't let it slip away before it's too late. Hold their hand, kiss their cheek, and make love if you're able. It will make everything else in your collective world better.
Share this article on
Want to have a happier, healthier marriage?
If you feel disconnected or frustrated about the state of your marriage but want to avoid separation and/or divorce, the marriage.com course meant for married couples is an excellent resource to help you overcome the most challenging aspects of being married.
Learn More On This Topic
You May Also Like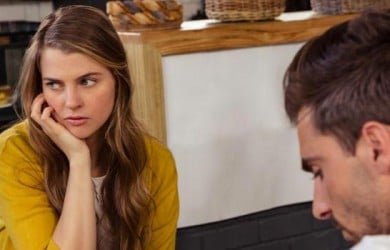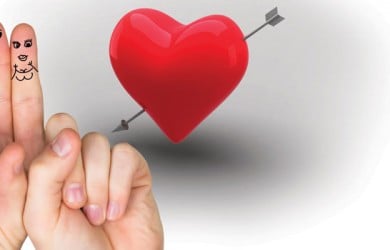 Popular Topics On Married Life