20 Tips on How to Get Your Husband's Attention
Does your husband pay more attention to his phone than to the story you're telling? If you're stuck in a cycle of "I need attention from my husband" and "how can I get my husband to pay attention to me?" search queries, you're in the right place.
A lack of attention in your relationship could be a sign that your husband isn't making your marriage a priority. If you and your spouse aren't spending quality time together, you may be left feeling mistreated or unloved – both of which are serious problems.
When you feel unappreciated in your relationship, it could lead to low self-esteem, divorce or may cause you to seek out an affair.
Knowing "how to get him to pay more attention to me" can be a game-changer for your marriage.
How do I say I need attention from my husband?
Everyone loves attention. Not just because it feels great, but because when your husband wants to spend his free time with you, it strengthens your connection and improves emotional intimacy.
It isn't always easy to say you want your husband's attention. Being vulnerable with your spouse can be nerve-wracking, especially if you sense a real underlying problem in your marriage.
But, if you want to fix what's broken between you, you need to be open and honest about your feelings.
20 Tips on How to Get Your Husband's Attention
If you feel like your husband isn't taking a hint and you're always looking to get his attention, here are 20 tips on how to make it clear that you need more of his time.
1. Take a considerable interest in him
Feeling like "I need attention from my husband"?
One tip for how to get your husband's attention is to act like his biggest fan. This won't be hard to do since you already adore him.
Take an interest in the things he likes. Cheer him on when he wins in his favorite game, sit down and watch sports with him, and ask about his hobbies.
He'll love that you're doting all over him and will likely reciprocate.
Also Try: Is my boyfriend still interested in me?
2. Don't overreact
Would you want to spend time with someone angry with you? How about someone who yells at you and makes you feel bad about yourself?
We didn't think so.
Your husband doesn't want to spend time with someone like that either, so be careful not to overreact when you're telling him that you need some extra attention. You want to incline him to snuggle, not to be afraid of you or feel like he must spend time with you – OR ELSE.
3. Be complimentary when he's giving
One tip for how to get your husband's attention is to reinforce the behavior you love.
When your husband does something you like, tell him so! Compliment him and make a big deal out of it so that he'll know to keep repeating that behavior.
Watch this video to look at the examples of compliments that can melt one's heart:

4. Wear something sexy
This may sound a little shallow, but if you want your man's attention, you need to catch his eye first.
This could mean wearing sexy lingerie, or depending on the guy, wearing a baseball jersey! Whatever clothes excite your husband, do it upright.
Also Try: What Kind of Sexy Are You Quiz
5. Consider counseling
If you sense that your husband's lack of attention is a real problem, it may be beneficial to get counseling.
You can find a counselor in your area by using this easy search.
If you aren't comfortable talking about your relationship issues with a professional, taking a marriage course can also help.
This Save My Marriage Online Course is a great starting point. These private lessons are just for you and your spouse and can be done anytime. Lessons cover such topics as recognizing unhealthy behaviors, restoring trust, and learning how to communicate.
6. Practice self-love
One big tip to "get my husband to pay attention to me" is to stop trying and start focusing on yourself. (This sounds like a game, but it isn't.)
Getting back in touch with who you are will raise your self-esteem and make you feel more confident, and men respond strongly to confidence.
He'll be dazzled and proud as he watches you transform into the strong, sure woman he fell in love with.
Also Try: Is Low Self-Esteem Preventing You From Finding Love?
7. Flirt with him
One tip for how to get your husband's attention is to be flirtatious.
Men love to be complimented (who doesn't?) and to feel like they're with someone sexually vibrant. What better way to show your husband how much you desire him than to flirt with him?
Send him text messages saying how much you want him or find subtle ways to flirt, such as brushing your body up against his 'by accident.'
8. Delight his senses
One way you can get his attention is by hitting on his senses. Mainly his nose.
Research shows that men exposed to estratetraenol (essentially a steroid in females that can have a pheromone-like effect on males) responded sexually.
So, you want your husband's attention, toss on your favorite perfume and let him have a sniff.
9. Communicate about your relationship
One tip for how to get your husband's attention is to learn how to communicate with him.
Tell him how you feel by catching him at a good time when he isn't worked up or stressed out.

Calmly express how you've been feeling

Don't bombard him with accusations

Listen without interruption when he responds

Speak to solve a problem as partners, not to win an argument like enemies.
Also Try: Communication Quiz- Is Your Couple's Communication Skill On Point?
10. Watch how you talk to him
It can be tempting to throw the blame on your husband when you come clean about how you've been feeling, but try to avoid: "YOU aren't doing X, Y, Z" and "YOU make me feel." statements.
It sounds cheesy, but simply switching to "I feel" statements can make all the difference in how he reacts to what you're telling him.
11. Plan weekly date nights
If you're always thinking: "I need attention from my husband," it may be time to take the reins.
Ask your husband out for a romantic and fun date night.
Plan something exciting to do every month with your man. Research shows that this can improve a couple's communication, lower the likelihood of getting a divorce, and add sexual chemistry back into your relationship.
Also Try: Do You Have Regular Date Nights?
12. Ask him if he's okay
If you want husband attention and you've been trying to get it for weeks, you may be at your wit's end.
Don't give up.
Instead of trying to hint at your lack of attention from your husband, it may be worth checking in with him instead.
Ask him if he's alright and tell him (in a non-aggressive way) that you miss him. Ask if there's anything stressful going on with him that's making him pull away.
You may be surprised how effective this is at getting him to open up.
13. Take a vacation together
If you keep repeating: "I need attention from my husband," why not plan a romantic vacation together?
One travel survey showed that couples who travel together are more likely to communicate with their spouse than those who don't take trips together (84% compared to 73%).
The couples surveyed say that taking a vacation together improved their sex life, strengthened their relationship, and brought romance back into their marriage.
Also Try: Can You Tell Your Lover Wants To Marry You
14. Make him laugh
The key to a man's attention is through his… funny bone? Yes! One tip for how to get your husband's attention is to make him laugh.
Research shows that shared laughter makes couples feel more satisfied and supported in their marriage.
15. Play hard to get
If you're not above playing games, this tip is perfect.
A lot of men enjoy the chase of a new relationship. That's why playing hard to get is a crowd favorite in the dating world.
The problem is: some guys don't know what to do once they've won the woman's affections.
If you play hard to get in your marriage, it could add some excitement into the relationship and turn your hubby's attention back toward you.
Here are some simple tips to play hard to get:
Make plans with other people – let him know you have limited availability. Your time is precious!

Don't respond to his texts immediately – make him crave a conversation with you

Show flirtatious interest in him and then pull back – he'll be dying to get you in his arms
If your spouse responds well, then the tip worked! But, if your husband hardly notices that you're acting aloof, it may be time to consider couple's counseling.
16. Take up a hobby together
One tip to "get my husband to pay attention to me" is to do something together.
SAGE Journals randomly assigned couples to spend an hour and a half each week doing something together. The assignments were either labeled as exciting or pleasant.
The results showed that couples who engaged in exciting activities had higher marital satisfaction than those simply doing pleasant activities together.
The lesson?
Do something new together. Learn a language, start a band, or learn to scuba dive together. Having a shared hobby will strengthen your relationship.
Also Try: Is My Crush My Soulmate Quiz
17. Do marriage check-ins
One tip for how to get your husband's attention is to check in with him once a month about your relationship.
This shouldn't be a formal, stuffy occasion. Make it a time to relax and be romantic. Talk about what you're loving in your relationship, and then suggest something new you could try.
For example, say, "I love when you do X on the weekend. Maybe we could incorporate more of that throughout the week, too?"
Don't forget to ask how he's doing, too. When both of your needs are met, you'll be giving each other your full attention.
18. Set an example
A great relationship only works when both partners are giving their all.
If you want your husband's undivided attention, be the first one to set the example – and you can start with your phone.
Pew Research Center reports that 51% of couples say their partner is distracted by their phone when trying to have a conversation. A further 40% of couples are bothered by the amount of time their spouse spends on smart devices.
Show your husband that he has our undivided attention by putting your phone down when he's talking to you. Hopefully, he'll follow suit.
Also Try: Values in a Relationship Quiz
19. Make him a little jealous
One scandalous tip for how to get your husband's attention is to be a little flirtatious with other people when he's around.
Be extra bubbly with the hot barista or linger in conversation a little too long with the delivery guy. This will remind your hubby that you're a desirable woman that he's lucky to have.
20. Stay positive
Games and flirtatious aside, it can hurt when you need more attention from your husband than you're getting.
Don't despair. Stay positive and keep communicating with him about how you feel. Eventually, you'll get what you need.
Also Try: Quiz: Are You Love-Struck?
Conclusion
Still off thinking: I need attention from my husband?
By following these 20 tips on how to get your husband's attention, you'll be sure to recapture his time and affection in no time.
If these tips do not work out, it may be worth pursuing couple's counseling to help strengthen your marriage and rebuild your emotional intimacy.
Share this article on
Want to have a happier, healthier marriage?
If you feel disconnected or frustrated about the state of your marriage but want to avoid separation and/or divorce, the marriage.com course meant for married couples is an excellent resource to help you overcome the most challenging aspects of being married.
Learn More On This Topic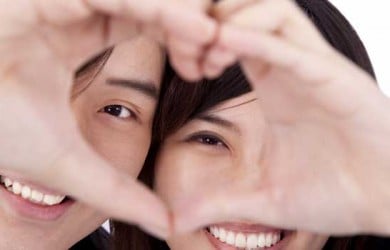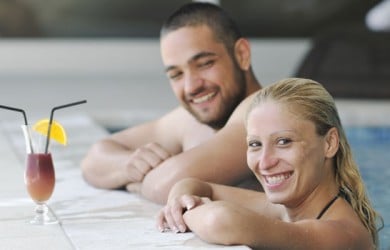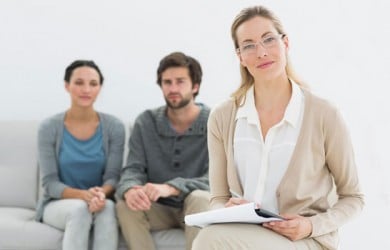 You May Also Like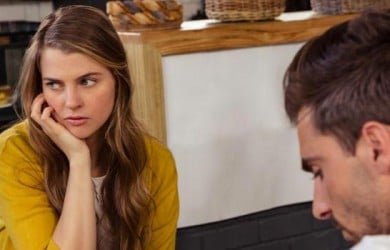 Popular Topics On Married Life