30 Ways to Be Romantic With Your Husband
Hollywood has got a lot to answer for. Hollywood's leading men consist of tough guys, men's men who avoid romance at all costs, or romantic virtuosos who go out of their way to romance the woman they want.
But what about everyday guys? What about men like your husband? Most men don't fall into either of those extremes. Men like and appreciate romance just as much as women, though sometimes their definition of romance differs.
This is why it's important to know the different ways to be romantic with your husband.
Once you know the secret to igniting romance with your husband, then you'll see how much it could affect your relationship in a positive way. Also, men absolutely shouldn't take on the role of being the only ones to do romantic things in any relationship.
How to be romantic with your husband
Why is so important to learn how to be romantic to your husband? It's important because, as a spouse, it's our duty to work together as a couple to maintain intimacy.
Intimacy, along with the other foundations of a relationship, like love, respect, and fidelity, all contribute to marriage satisfaction.
Learning how to romance your husband starts with knowing yourself first, your capabilities, and then getting to know what your husband likes. If you know these things, you'll be able to come up with different and effective ways to ignite the romance in your relationship.
How familiar are you with emotional intimacy? Is it that important? Steph Anya, LMFT, talks about how to build emotional intimacy.
30 ways to be romantic with your husband
If you want to show your guys some romance, try out one of these thirty ways to be romantic to your husband.
1. Tell him what you love about him
Hearing what you love about him is affirming for your husband. Take a moment every day to compliment him. Do you love the way he always makes you laugh? Do you admire how driven he is in his career? Does he make the best marinara sauce you've ever tasted? Tell him! Make regular, genuine compliments part of your day.
Related Reading: 

How to Tell Him You Love Him
2. Get cozy
No, we don't mean sex (though that's fun too). Make touch a regular part of your life together.
Hold his hand when you walk down the street or give him a shoulder or foot rub when you're relaxing on the couch together. Just tucking your arm around him or giving him a hug or a kiss on the cheek connects you both and promotes intimacy.
3. Go out on a date
When you're married, it's all too easy to forget about dating. It's time to rekindle that flame– going out on a date is a sure way to romance your husband.
Arrange a sitter for the night and decide on a venue for your date. Get out and see a show or eat out. For added romance, get ready separately and meet at the venue, just like you did at the beginning of your relationship.
Related Reading: 

100 First Date Ideas to Make Your Date Memorable
4. Send a love note
Write him a note designed to put a smile on his face. Whether it's sweet or saucy, x-rated or funny, write something you know he'll love.
Slip it into his briefcase or lunch bag, or tuck it inside the book he's reading. It's an easy, sweet surprise that will make him feel appreciated and romanced.
5. Have an adventure
Having an adventure together is a great way to put a little spark back in your relationship. Is there something your husband loves to do or has always wanted to do, like skiing or learning a new language?
Is there a place you've always said you'll go together, or a restaurant you keep meaning to try? Now's the time to do it. Take a night or weekend and have a little adventure of your own– doing something new and fresh makes your relationship feel new, too.
6. Encourage a guys night out
Guys need time with their friends just as much as you need girls' time. Watch the kids for the night so he can head out with his friends.
If you know there's an event coming up that he wants to go to with his guy friends, encourage him to go for it. He'll love that you support his right to a little guy time.
7. Give him time to relax
Does he always cook dinner or take out the trash? Do one of his chores for a night and let him have the time to himself.
Perhaps he's stressed about a work project or has been working extra long hours. Show you care with a foot rub, a cold beer, or doing some extra things around the house to support him till things calm down.
8. Get your endorphins pumping
There's nothing quite like getting out and getting active. Regular exercise is good for your health– do it together so you can bond and enjoy each other's company at the same time.
Go for a jog in the local park, try out ice skating or tennis, or grab some friends for a game of frisbee. You'll feel great, and the time together will add some romance to your relationship.
9. Wear something he likes
Now it's not the 1950s, and we're not suggesting you start dressing just for your man. There's something to be said for wearing something you know he loves, though.
He'll love what he sees, and he'll appreciate that you took the trouble to wear it for him.
So next time he mentions he loves the way you look in that dress or that you look so cute in that button-down shirt, take note and wear it the next time you do something together.
10. Flirt in secret
A little secret flirtation is fun and naughty, and the perfect way to romance your husband. Send him a saucy text in the middle of the day. Lean in over coffee or during grocery shopping and whisper sweet nothings in his ear.
If you're out to dinner or at a show, write something just for him on the napkin or ticket and pass it to him– a suggestive secret will quickly fire up the romance.
Related Reading: 

Why Do People Flirt? 6 Surprising Reasons
11. Listen to him
Romance with husband doesn't always have to be sexy. Sometimes, just being there for him and listening to him when he has something to say is enough for him to appreciate your gesture.
It's romantic to have a spouse who is there not just to support you but is also present when you need someone to talk to without judgment or unsolicited advice. This would also be a way for you to practice open and honest communication.
12. Show interest with his hobbies
Let's be creative when we are looking for ways to be romantic to your husband. We all have different hobbies, right? Have you ever wondered what it's like to experience your husband's hobbies?
Sometimes, it feels so nice to talk about the things that you love with your spouse and see them showing genuine interest. Therefore, showing interest in your husband's hobbies is also a romantic gesture that he'll appreciate.
13. Give him a game day
Now that you have learned to appreciate his passion and hobbies, use this information to do something romantic. If he loves games, then why not give him a game day?
Tell him to sit down and enjoy the day with no interruptions. Allow him to play games, hand him a beer and some snacks, and see him become a happy man. Your husband will surely appreciate having an awesome spouse.
14. Wear his favorite perfume
Do you know one of the subtle ways on how to romance your husband? Of course, looking beautiful is always nice, but you can also start by teasing him by wearing his favorite perfume.
Get closer, give him his dinner, and flip that hair. Your smile will surely captivate him, and your smell will entice him. End the night with passion and romance.
15. Cook him a delicious meal
We all love to eat, so it's not surprising that cooking a delicious meal belongs to the romantic tips for a husband and his happiness.
Ask him what he wants, or if you already know, then use this to prepare his favorite meal and have a candlelit dinner. End with a sip of wine and pleasant conversation.
It's a simple yet meaningful romantic date you can do in the comforts of your own home.
16. Watch a romantic movie
If you have a romantic husband, you want to be romantic as well. Sometimes, the pressure of coming up with the sweetest gestures can cause stress.
Did you know you don't have to get stressed when coming up with different ways to be romantic to your husband?
A simple movie night is enough to be romantic. You can change the ambiance by adding fairy lights, adding a charcuterie board, pillows, and wine. Put in some good romantic, or even scary, movies, and enjoy.
17. Appreciate his good looks
Appreciate your husband's good looks, and you'll make him smile. Better yet, start his day with this compliment and maybe make it a little cheesier.
It's always nice to find cute ways to be romantic to your husband and say how beautiful his eyes are, how adorable his dimples are, how good he smells, or how sexy he looks. These are just some things you can appreciate about him.
18. Shower him with kisses
Sometimes, you look at your husband and see how cute he is. You just want to squeeze his face and shower him with kisses! This is actually a way for you to be romantic with your husband.
While watching TV, hug him and kiss him everywhere. Tell him how cute he is or how much you missed cuddling him. It's sweet, cute, and romantic.
19. Appreciate his efforts for the kids
If you have kids, then these romance ideas for your husband will be adorable. If you have kids and you see how much of a good father he is, then let him know. Often, we fail to appreciate the little things that we do for each other and for our kids.
Does he know how to change a diaper? Does he dance to nursery rhymes and spend time dressing up as Barbie? Let him know you appreciate his efforts, and he'll surely be happy about it.
20. Kiss him when before he leaves the house
Is he busy and in a hurry? Never forget to be romantic and sweet with your husband by hugging and kissing him before he leaves for work. Don't forget to say those three-letter words and make sure that he receives your sweet kiss to brighten up his day.
Related Reading: 

How to Kiss a Guy – Best Kissing Tips for Women
21. Give him a relaxing massage
Just imagine him coming home from work tired and having so many aches in his body. Aside from that delicious meal, ask him to take a warm relaxing shower and then treat him to a massage.
Apply massage oil, light up scented candles, and slowly remove those aches and pains in his body. You can do whatever you like afterward, but you can also just let him sleep soundly after a good massage.
22. Let him sleep extra on weekends
Sometimes, even on weekends, our husbands don't really rest. You have outings, family bonding, laundry day, and even buying groceries. If you want to know how to be a romantic husband, then whisper that he can sleep as long as he wants because it's the weekend.
We promise you'll see that adorable smile on his face once you say that, and let him sleep until he's energized and ready to start the day with you and your family.
It's not just cute and romantic; it also means you're a loving spouse who wants to spoil her husband.
23. Have a barbecue and beer date
Barbecue dates can be romantic too. The key here is to spend time together, and you also enjoy each other's company. When you are with the one you love, every setting can be romantic.
Prepare some good cuts of meat and start barbecuing, get those ice-chilled beers, and talk about everything and anything while you're waiting. Enjoy this dinner and spend time together. This is totally chill but romantic.
24. Tell him that you're proud of him
With all the ways to be romantic to your husband, this one is one of the sweetest. When we do things for our family or loved ones, we do it out of love and because we want to do it.
Of course, we also want to be appreciated, right? Most often, because of our hectic schedules and work, we cannot spend time and appreciate each other's efforts.
Find time to let your spouse know you are proud of him.
Write it in a letter, open it up, or just hug him from the back and tell him how proud you are to have a spouse like him. He will surely feel energized and appreciated.
25. Ask him to go out with his friends
We always come up with plans about how we can go on a date, bond, or just spend all the time we have together. Change it up a bit and show him how romantic you are, with a twist.
Instead of asking him for a date night, ask him to plan a weekend with his friends. He might be shocked and think you're pranking him, but no, tell him you're serious about letting him meet his friends, have a drink, or just go out and have fun.
We all need to have time, not just for ourselves but for our friends as well. Allowing your husband to go out and enjoy without you feeling sad about it, is actually a sweet and romantic gesture of love and trust.
26. Treat him out on a date
For a change, be spontaneous and ask your husband out on a date. Go on and treat him. He surely deserves it, don't you think so? Try a new cuisine, explore street foods, and even do a food review.
If your husband loves food, then he'd appreciate this sweet gesture of love and affection from the person he loves the most. Better yet, make it a monthly routine.
27. Buy him a gift
Buy your husband a gift just because you thought of him. It doesn't have to be his birthday or your anniversary. Buy him a new necktie, shave kit, a new shirt, or new set of jeans.
Gifts should come from the heart, and they don't have to be expensive either. It's the thought and the love that counts.
28. Wear sexy lingerie
"I want to create a sexy atmosphere. I want to learn how to romance my husband."
Indeed, being sexy and flirty are also romantic ways to show your love to your husband. Surprise him by wearing sexy lingerie.
He'd appreciate the beautiful sight and the tempting atmosphere that you're setting for him. Don't forget a beer and that seductive gaze.
Set the mood, prepare the bed, show off your assets, and treat your husband with a loving and sexy night of romance.
29. Pack him his favorite lunch with a note
Another sweet way to be romantic to your husband is to prepare lunch for him. Make it cute, filling, and of course, delicious. If you're familiar with the bento trend, that will work out too.
Don't forget to include a small but sweet note of love and appreciation. You can also add some quotes to motivate him with his work. They are thoughtful, adorable, and a nice way to pamper him.
30. Make love with him
Another way to romance your husband is to make love with him. It's one of the most romantic ways to show your love for your husband.
Look in his eyes, give him kisses, caress him, show him how much you love him. Allow him to feel the intensity of your love with physical gestures. This is why it's called making love and not just sex.
Related Reading: 

30 Signs He Is Making Love to You
Takeaway
Being romantic to your husband makes him feel loved and appreciated and adds sparkle to your relationship no matter how long you've been married. Learning the different ways to be romantic to your husband will not just make your marriage fun, but you will also keep your connection alive.
Being romantic doesn't mean it has to be grand or expensive. It doesn't need to be done every day or require too much effort. It's from the heart, filled with love, and executed with the best intentions in mind.
Try which ones you like and which ones your husband would appreciate. In fact, you can come up with different ways to be romantic to your husband as long as you know what he likes.
With these easy ideas, there's always time for romance, so why not try one today?
Share this article on
Want to have a happier, healthier marriage?
If you feel disconnected or frustrated about the state of your marriage but want to avoid separation and/or divorce, the marriage.com course meant for married couples is an excellent resource to help you overcome the most challenging aspects of being married.
Learn More On This Topic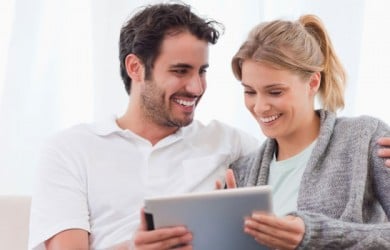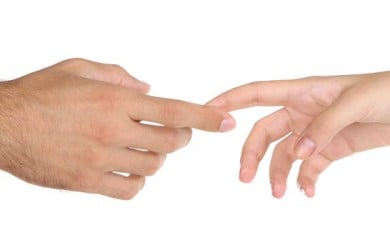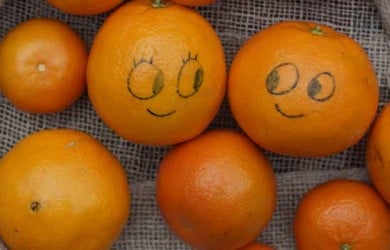 You May Also Like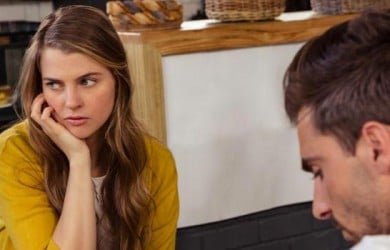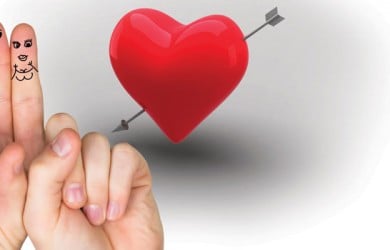 Popular Topics On Married Life