15 Ways on How to Communicate in a Relationship With a Man
Being able to communicate effectively is the foundation of a strong relationship. It is a fact that men and women communicate differently. Physiologic and emotional approaches are different for them, which can lead to a breakdown of communication.
It is important to know how to communicate in a relationship with a man to take a relationship to the next level.
Remember, communication is a bridge, and you can never progress in a relationship without this bridge!
So, are you ready to build this bridge?
Why is communication vital in a relationship?
One of the most essential factors in a great relationship is the level of communication. All of us have the ability as well as the tools to communicate with our partners. It is the willingness and efficacy of using these tools that define the health of a relationship.
It has been established that male and female brains are wired differently. That is the primary reason why the genders communicate differently, and hence you must 'learn' how to communicate in a relationship with a man. This inherent biological difference can be logically explained by science.
However, lives and relationships do not rely on science to thrive or wither. These are formed and sustained by actual people who have to devise their ways to work out how best to communicate. Lack of adequate communication has been the bane of many relationships.
Related Reading: 

The Importance Of Communication In Your Marriage
15 ways to communicate when you are in a relationship with a man
Good communication can lead to a happy relationship. You just need to focus on the right approach when you are talking to someone, especially men, to make sure that your thoughts get across correctly.
Here are some points you need to keep in mind while communicating with a man in a relationship.
1. Be direct
When something is bothering you, speak out directly. Do not go around the bush when you need to communicate with your man. Men lose interest when they have to deal with peripheral issues.
So, tell it directly, and with utmost clarity. Come to the point without being aggressive about it and there is much more chance that you will get through.
2. Cut out distractions
It is one thing to get a man's attention, quite another to keep it where you want.
Please choose a time when he is likely not to be distracted. By that, we mean phones ringing or kids calling out or the TV playing some favorite sport.
In order to make your man actively listen to you, make sure to talk when he can focus entirely on what you want to share.
3. Put your thoughts into words
Remember that your man is not a clairvoyant and cannot read your mind. Assuming that your man will understand what you want or mean without spelling it out is wrong. That is not how you communicate in a relationship with a man.
Spell out what is on your mind and what your expectations are in clear terms. Once the cards are on the table, it is that much easier to take things forward.
Related Reading: 

5 Easy and Effective Couples Communication Tips
4. Stop the blame game
It might feel very tempting to play the blame game but do not do that. Prime yourself to speak positively with your man to get him to communicate.
Instead of blaming him for coming home late from work, rephrase by saying you miss his company.
Similar positioning of words in other aspects of communication will help keep confrontation out. This helps to lower the guard and allow smooth communication.
5. Stay focused
One important rule in the 'how to communicate in a relationship with a man' conundrum is to stay focused. It is easy to move into loosely related topics or incidents when in a conversation. However, men prefer to discuss the main issue at hand and sort it out.
Decide on the topic of conversation beforehand and try to stick to it if you wish to get the man's attention.
6. Bury the past
'Remember what you did at Dave's party fiasco last year?' is not the way you will get men communicating. What happened in the past needs to be left out of conversations at times. Repeated mentions of some past blunder will only cause your man to clam up more.
For effective communication with a man you are in a relationship with, it is best to learn from the past. It is even more important to let the past remain 'past' and move on.
Related Reading: 

Forgiveness & Intimacy: How to Leave the Past in the Past
7. Avoid emotional outbursts
We understand there is a lot of emotional investment that goes into building a relationship. In such situations, it is easy to feel overwhelmed in trying to communicate. Having said that, if your boyfriend doesn't communicate well, compose yourself before sitting down to talk.
Having an emotional outburst in the middle of a talk might end up pushing your man deeper into his shell. Most men are not good at handling a partner who is overwrought.
8. Focus on priorities
It has been famously said to 'choose one's battles'. In any relationship, there are bound to be points of friction between couples. These can range from small things like which side of the bed each will occupy to more contentious ones like who takes the kids to soccer.
The best of men has faltered at the altar of man and communication. To make a success of this, make sure you prioritize what really matters.
9. Take a positive approach
Putting a negative spin on everything is the surest way of putting a lid on men and women talking. It might not be easy to do this, but remember what you are aiming at.
Positively presenting your point of view will keep your man interested in the conversation. He is more likely to communicate better in this setting.
Related Reading: 

How to Include Positive Communication in Marriage
10. Accept that men and women are different
If you are one of those whose boyfriend doesn't communicate well, the first step towards resolution might well be acceptance. Men and women are different, period.
There are physiological as well as social factors behind how men and women choose to reach out. Understanding this and accepting it will be the first step towards smoothing out communication.
11. Understand where he is coming from
A lot of how to have a relationship talk with a guy depends on where your guy is coming from. By that, we mean his social conditioning, how he reacts to situations, if he is an introvert by nature, does he like to be confronted, etc.
Many men open up more to empathetic partners, and many others do not like being talked to. A basic understanding of what kind of a person your guy is will help get the communication channels going.
12. Learn to listen well
Men often get to hear that they 'do not listen'. The same can apply to you too. By listening, we do not mean only the words your man is speaking. What is more important is what he is not.
Learning to understand subtle signs, change in expression, tone, hand gestures, etc., can be more productive in communicating well.
Related Reading: 

4 Tips to Be a Better Listener in a Relationship

13. Make it face to face
Remember you are trying to communicate with a man who may or may not be easy on communication. This may be the era of digital apps and social media, but such things are definitely not the right way to communicate in a relationship.
Avoid being virtual, and keep the communication physical, that is person to person.
Sit across your man and talk. That is "THE" best way. Remember that physical presence allows the guy to hear your words and understand the tone, the expressions, and the body language. These matter a lot in communication.
14. Leave family out of it
This is the most important factor if you are trying to learn "how to communicate in a relationship with a man". Many of us tend to drag in the family when trying to communicate with men effectively.
What 'your sister said' or 'how can your father do this' will not help. Your man will either clam up or get going down the same lane himself.
There is no way you will get him to communicate in this situation. So, make sure to keep such family matters out.
Remember, this is about the two of you and trying to get talking. Stick to what matters and how roadblocks can be negotiated.
15. Choose the right place and time
A significant factor is a right ambiance when you want to communicate with your man effectively. It isn't easy at times to control one's feelings, and instinct is to vent it out. Choose a time when your man is relaxed and not in the middle of something at work.
Also, take care to choose the place for your talk. Ideally, this should be where either of you does not expect to bump into known people. Such a place will help put both of you at ease and get the communication going that much more easily.
If you need more help in communication, here's a great practical tips video you can check out:

Conclusion
Knowing how to communicate with your man effectively can undoubtedly be the keystone of a robust relationship. A large part of this lies in accepting that men and women talk differently and understand differently.
While there is not much that can be done about inherent differences between genders, we can certainly work around these issues to get men and women talking. Meeting the man halfway is a great way to foster easy communication and build strong relationships.
Share this article on
Want to have a happier, healthier marriage?
If you feel disconnected or frustrated about the state of your marriage but want to avoid separation and/or divorce, the marriage.com course meant for married couples is an excellent resource to help you overcome the most challenging aspects of being married.
Learn More On This Topic
You May Also Like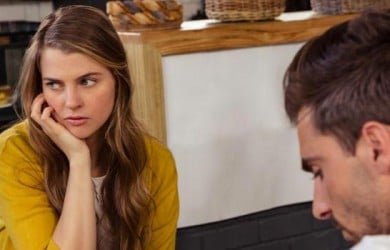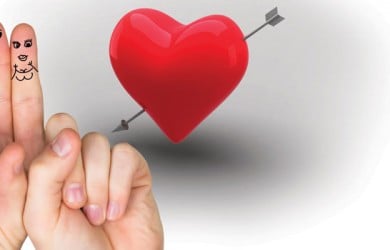 Popular Topics On Married Life