The 10 Best Benefits of Marriage Counseling
The benefits of marriage counseling are undeniable, but they have become a necessity in today's time. Yet, less than 5% of estranged or divorcing couples seek marriage counseling to address their interpersonal relationships.
Quick question: When's the last time you and your spouse went to see a marriage counselor? If the answer is "never" or "we're not in trouble, so why would we need to go?"
Although there does tend to be an assumption that marriage counseling is only for couples in crisis, the reality is that the marriage counseling process is something that can prove to be beneficial for any couple, whether they're newlyweds, new parents, or even husbands and wives who've been married for 30 years or more.
But the question here is – is marriage counseling helpful? Just what are some of the proven advantages that come with going to see a marriage counselor?
Let's find out for ourselves!
How does marriage counseling work?
Couples who regularly communicate question how marriage counseling works and how it can benefit them. Even if a couple is going through something severe, they have doubts about marriage counseling.
To provide a brief understanding, here are some points:
It helps you in

better communication

.

It provides you with a fresh and unbiased perspective about your relationship.

It helps you build better trust and support.

It offers guidance with almost everything and allows you to identify the room for improvement in your relationship.

It helps you

maintain a good relationship

with the right advice and approach.
Does marriage counseling work?
Before you book an appointment with a counselor, there are certain things you need to be aware of. Along with all the advantages, there is still a minor chance it will not work.
Now, every marriage problem is unique, and so are the remedies available to arrest those unnamed issues. Likewise, marriage counseling doesn't always work and fails to unearth the problems or find a fitting solution.
Also, one can taste the benefits of relationship counseling if both partners are equally committed to bringing the same positive changes in their marriage, are dedicated to addressing the unresolved issues, and are honest in their replies to the counselor's queries.
Here is an article that you should read if you want to understand if marriage counseling works or not.
The 10 best benefits of marriage counseling
If your relationship is okay and you think something is missing, you might need to talk to someone who knows the psychology behind the relationship. Here are some benefits of marriage counseling that will convince you to make an appointment to see a marriage counselor.
1. It can help you to resolve issues
Whether it's finances, intimacy, communication, scheduling, or any other issue you and your spouse have, sometimes it can be hard to resolve on your own.
This is especially the case when you have opposite views on these matters. After all, a marriage counselor is not emotionally connected to your relationship but, at the same time, is studied and skilled when it comes to marital relationships.
They can be objective when finding a resolution that will ultimately be best for the relationship. That is always helpful when a couple seeks solutions to their problems.
Related Reading: 

10 Effective Communication Skills in Relationships for Healthy Marriages
2. It can help you avoid major future problems
Although there are lots of published reports which indicate that one of the best things that you can do for your marriage is to see a counselor or therapist (at least a few times per year), these same studies will also tell you that the sooner you choose to do it, the better.
Unfortunately, many couples wait until their marriage is basically on "life support" before seeing a counselor. They hope that the counselor can "save" their marriage.
Now, that is not a marriage counselor's job. You cannot expect them to instantly use their magic wand to do away with your marital conflicts. If you wish to enjoy the marriage counseling benefits, you need to approach them the moment you suspect things are falling apart in your marriage.
Marriage counselors are there to help you to get the tools that you need to save your marriage. But the more proactive you see them before things become too trying, the more they can assist you, and your spouse will be better off.
Here is a video that explains what makes you stay in a long term relationship.
3. It is a safe place to vent out
Out of all of the benefits of marriage counseling mentioned so far, this one might seem odd one; but that doesn't make it any less relevant.
Another great thing about marriage counselors is that they can serve as a mediator if there are things that you and your spouse have either been too scared to share or have not been able to get a clear and final solution on.
Holding things in is unsuitable for your emotional well-being, and a marriage counseling session is an excellent venting setting. Plus, a marriage counselor can help you learn how to express your feelings more productively.
4. It is not as expensive as you might think
If you're almost convinced that you should go to see a marriage counselor, but your budget is tight, that's another advantage that comes with going to see one.
One of the benefits of couples counseling is that the sessions are much cheaper than seeing a psychiatrist or psychologist. Also, it tends to require less time and be more effective than seeing a counselor alone.
Also, many marriage counselors are open to working out a payment plan if you are in a dire financial situation.
As you can see, there are so many benefits of marriage counseling that come from seeing a counselor. It's one of the keys to having the kind of marriage you've always wanted—and deserve!
But like most other things, marriage counseling has pros and cons. We have already explored the benefits of couples counseling, and it's time to explore them.
Related Reading: 

How to Find the Best Psychotherapist
5. Helps you in setting goals together
Many couples do not get married with much planning, which is the most crucial reason people start growing apart after spending some time in marriage. Clear communication is needed regarding your goals after marriage; if you haven't had that talk, a marriage counselor can help you.
A counselor will help you figure out mutual and individual goals and how you can work on them. This exercise can provide the much-needed understanding in your relationship and bring a sense of achievement after completing those goals.
6. Creates better patterns of interaction
Married people develop communication patterns with time, and not all the patterns benefit their relationship. One of the benefits of marriage counseling is that a professional helps you identify if the communication patterns are toxic or damaging and how to improve them.
A counselor can quickly identify the pattern and suggest some exercises depending on how much improvement is needed.
7. Helps you heal old issues
It's only human to make mistakes in marriage. Some couples end up hurting each other to the point where they can't mend their relationship until they heal old wounds in their relationship.

Married people with an alarming style of communication usually end up hurting each other with harsh words that cause emotional destruction. Some couples have survived infidelity, but this doesn't mean they have entirely dealt with the issue and have no reservations regarding their partner.
A counselor can help you move past the resentment and be truthful to each other.
Related Reading: 

25 Common Marriage Problems Faced by Couples & Their Solutions

 
8. Helps you in dealing with your partner's negative emotions
It's almost inevitable to avoid negative feelings all the time, and when your partner tries to unload some of their negative emotions while conversing with you, it can be too much to handle.
When people step outside, they have a mask on where they behave in a certain way. However, when you get home with someone who has been with you for a long time and seen your unfiltered version, you automatically try to express every thought you have kept inside your mind throughout the day.
While it might not be a big deal for the person who is talking, it can be alarming for the person who is listening. The unburdening of the negative emotions can be a lot for your partner.
With a marriage counselor, you can develop strategies to understand how to deal with your partner's painful or negative emotions.
Related Reading: 

4 Tips on How to Get Rid of Negative Thoughts in Relationships
9. Helps you become more supportive
Some married couples have no idea how to support each other in the relationship. Some people find it challenging to identify when and how they need help from their partner and how to ask for it.
We might think we can do everything on our own or assume that we are always on our partner's side when they need us, but things are as straight as they look.
A counselor helps you navigate how to be a better support to your partner and vice versa. One of the most important benefits of marriage counseling is that it helps you understand when your partner needs you and when not.
Related Reading: 

20 Steps to Becoming a Supportive Partner
10. Helps you understand yourself better
While working closely with a marriage counselor, you will not only discover new things about your relationship but also learn some things about yourself that you have known but have never recognized as a problem or issue.
When you understand yourself better, you will know your happiness's source and how to channel it to attain positivity in your relationship.
Takeaway
Marriage counseling takes time and requires equal dedication from both partners. One spouse cannot fight for the marriage alone.
So, before you wish to enjoy the benefits of marriage counseling, you must be aware of the issues in your relationship. And, to answer your question, 'is marriage counseling beneficial?' The answer is Yes, yes it is.
Share this article on
Want to have a happier, healthier marriage?
If you feel disconnected or frustrated about the state of your marriage but want to avoid separation and/or divorce, the marriage.com course meant for married couples is an excellent resource to help you overcome the most challenging aspects of being married.
More On This Topic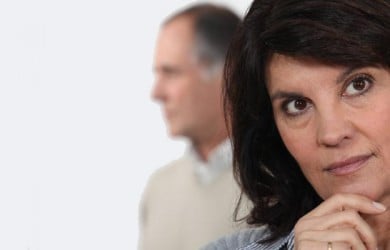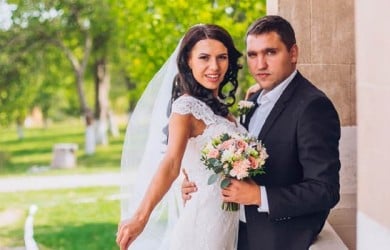 Recent Articles
You May Also Like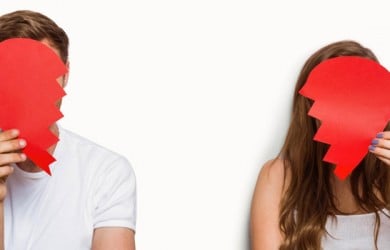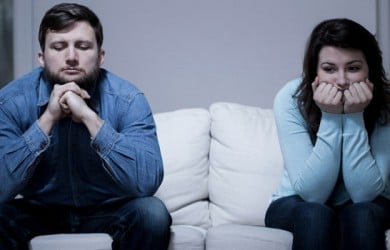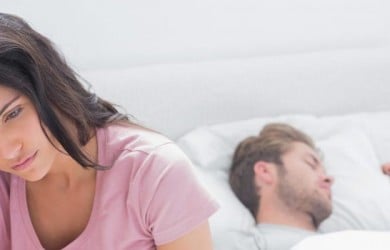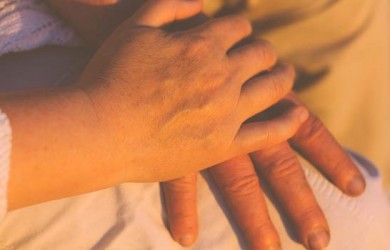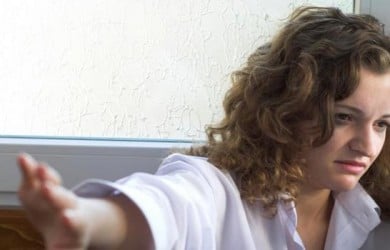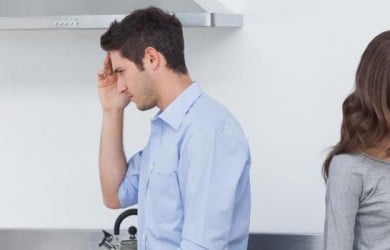 Popular Topics On Marriage Help