How to Date Someone: 15 Best Dating Rules & Tips
Do you ever wonder what's missing with your life? You're financially stable, you have your own home and a permanent job, but something is missing in your life- someone to share your happiness and love.
You know you're ready, but something is bothering you. You are not sure how to start dating, but don't worry. By familiarizing yourself with the best dating rules and tips, you will know how to date and be good at it too.
How to find someone to date
Before you familiarize yourself with how to date a girl, you must first find that special someone. Looking for someone to date is harder than you think, especially when you have been single for a long time or even all your life.
Now, let's focus on finding that special someone and how to ask someone on a date.
Try online match-making or dating apps
Because we still have strict health protocols, why not try out online dating apps? You can find hundreds of these apps, and you can try some out. Enjoy and make new friends.
Related Reading: 

Best Dating Apps Today
Attend gatherings and parties and make friends
If someone asks you to attend parties or gatherings, go and enjoy. You can meet people and become friends with them.
Enjoy your time at clubs and bars
Okay, we may not do this as often now, but it is one of the best ways to meet new people.
When you're single, chances are, your friends and family would often give you suggestions. Some would even introduce them to you. Allow them to do so.
If you have spare time, why not volunteer at your favorite charities? It's a great way to help, and who knows, you might find the person you're looking for while volunteering.
Love sports? This is another chance to mingle, and maybe, you could find someone you like.
If you want to find 'that' person, you must first get yourself out there. Life isn't a fairytale. You have to work hard and learn how to date if you want to be in a relationship.
How do you start dating someone you like
You've met the person you like, you became friends, and you want to start dating – but where do you start?
It's understandable to be all over the place when you finally find the person you like. You want to know how to date someone, yet your heart races, and you don't know where to start.
Just remember that everyone has gone through the first date blues.
Here are three first-date tips when you start dating someone you like.
1. Flirt
That's correct. We all flirt, and flirting is a good way to test the waters between you and your special someone.
If they flirt back, then that's a great sign. Don't go overboard with this – you might scare the person that you like. You can do simple flirting with cute emojis, special quotes, sweet gestures, etc.
Related Reading: 

How to Flirt with Class and Look Good Doing It
2. Be honest and ask
It's now or never! Find the perfect time, and sincerely ask the other person that you want to start dating. If this person asks you why you want to date them, then be honest. Don't joke around because this would look like you're playing.
3. Take the risk
Now, if you want to start dating, you have to take the risk, especially when the person you like is also a friend. Learn to date and learn to take risks. It's all part of the process.
5 stages of dating
If we want to know how to date, we also have to focus on the five stages of dating.
This is important because all of us will go through this phase, and knowing what they are can help us understand how dating, or rather how love works.
Stage 1: Romance and attraction
This is where you feel all the butterflies in your stomach. It's where you can't sleep because you still want to talk to your special someone even if it's already 3 a.m.
This stage usually lasts for 2 – 3 months. Everything is full of happiness, thrill, and all the sweet feelings of being in love.
Stage 2: Reality and power scuffle
After a few months, you've known your special someone for some time now, and you've seen how they are when they're not in the mood, how they are in their home, and how they are handling their finances.
Those are minor issues, and you're lucky if that's all that you can see by this stage.
This is the reason why some relationships don't last for more than six months. In this stage, you might have had your first fight, you've seen your differences, and even all the pet peeves that would leave you walking out that door.
Stage 3: Commitment
Congratulations! You've made it through the second stage. This means you're doing great in your dating relationships. The third stage of dating is all about commitment. This means they are officially in a relationship and would recognize each one for who they are.
Understanding, communication, and respect should rule the relationship if they want to make it to the next stage.
Stage 4: Intimacy
When we say intimacy, we are not just talking about sex. Intimacy can involve emotional, intellectual, physical, and spiritual. It's where two people begin to understand each other and really connect.
This is where your love truly blooms far beyond infatuation.
Stage 5: Engagement
This is the stage where the couple ultimately decides to step on to the next level of their relationship. It's a commitment for marriage, to spend the rest of your lives together – the ultimate goal of any couple.
Who doesn't want to reach this stage? That's why we are trying our best to learn how to date and be in a relationship, right?
For us to be able to reach this far, we must first know the best dating advice that we could get.
15 best dating rules and tips
If your special someone agrees to date you, then it's just normal to seek tips for dating. You want to present the best version of yourself to the person you like, right?
To do this, you need to know what to do on a first date and the golden dating rules.
1. Always be on time
Almost everyone wants to know what to do on a date, but did you know that one of the most important things to remember is to not be late.
No one appreciates having a date that's late. It doesn't matter if it's just five minutes, late is late, and it's a big turn-off.
2. Don't brag
Understandably, we all want to put our best foot forward, but make sure not to overdo it by focusing on yourself and end up bragging about your achievements. It's a total turn-off.
Remember this; your date didn't come with you to hear everything about your achievements. There are so many first-date topics out there. Choose one that is light and fun.
3. Listen to your date
You would likely want to know more about each other. Even if you have been friends for a while, you would still want to get to know this person deeper.
While some topics may be uninteresting for you, make sure to still listen to your date. Your date would know if you are not paying attention, and that's really rude.
4. Stop checking your phone
One of our top tips on how to date is to focus on your date and stop checking your phone.
We are busy people, but please respect your date and your time together. Checking your phone, texting, or checking your social media accounts while dating means you are not interested in the other person.
5. Have a positive attitude
Go on a date without any negativity in your heart or mind. Don't think that your date might become unsuccessful because that's the energy that you are inviting.
Enjoy your date and avoid any topics that might insinuate a debate. Be positive, and you'll see how this attitude can affect your time together.
Related Reading: 

100 First Date Ideas to Make Your Date Memorable
6. Wear something decent
Please make sure that you are presentable when you are going on a date. It's one of those rules that is often being forgotten by many. Make a good impression by talking, listening, looking great, being fresh, and presentable.
Related Reading: 

Men's Date Outfits: Tips on Dress to Impress on a Date Night
7. Ask questions
Make your date better by asking the right questions. This will give you the opportunity to know more about your date and keep the conversation going.
For you to do this, you have to listen when your date is talking and then ask follow-up questions. This proves that you are listening and you are interested in your topic.
8. Don't pretend to be perfect
Nobody is perfect. So, please don't try to be one. No matter how much you like your date, don't pretend to be the perfect person.
You don't have to worry if you make mistakes. Sometimes, your silly actions can actually look cute. Just be yourself, and that will make you attractive.
9. Always make eye contact
Making eye contact is important. Make sure that when you're having a conversation, you look into the other person's eyes. If you're looking away or looking at your phone, it just looks dishonest.
Related Readings: 

10 Powers of Eye Contact in a Relationship
10. Don't talk about your exes
When we hear a question that triggers memories, sometimes we can get carried away. Don't let this ruin your date.
If your date asks you about your ex, don't start telling everything about your past relationships. It kills the mood, and it's definitely not the topic that you would want to talk about on your first date.
11. Be honest
Whether it's about your past, your educational background, work, or even your status in life, don't pretend to be someone you're not.
Be proud of yourself and be who you are. Be honest with your answers because if you want someone to like you – then just be yourself.
Check out this video of the need to be honest in the relationship and how important it is to start the relationship with honesty:

12. Don't plan too far ahead
Don't scare your date by planning a whole month with her.
Take it easy and enjoy your time together. If you click, then there will be many dates to follow.
13. Don't talk about your bad day
"How's your day?"
This can give you permission to start talking about how your co-worker is a show-off or how the lunch in the cafe was so bad. Stop! Don't include this in your first-date topics.
14. Don't be too cheesy
Cheesy lines are okay – sometimes. Save it when you're on your 5th date.
Skip those cheesy lines on your first date. One of the things that you should remember when you want to know how to date is to keep everything balanced.
Some cheesy lines can be awkward and can cause dead air.
15. Compliment your date
Who doesn't appreciate an honest compliment?
Don't hesitate to compliment your date. Keep it short, simple, and honest.
Great first date ideas
Now that you have an overall idea of how to date and the rules that make it better, it's time to throw in some great first-date ideas.
1. Dinner date
The classic date that everyone loves. Ask your special someone out and spend the night with good food, wine, and hours of getting to know each other.
2. Stroll in a park
Skip the traditional date and go for a walk in the park. You can hold hands, enjoy the view, and talk about anything that interests you.
3. Volunteer and date
Do you have the same advocacies in life? That's great! You can volunteer together in animal shelters, get to know each other, and help others all at the same time. What a great way to have your first date, right?
Related Readings: 

Good First Date Ideas to Impress Her
4. Visit a brewery
Love learning and beer? Well, grab your date and try visiting a local brewery. You'll get to know the process, types of beers and have fun tasting them too.
5. Have a picnic
If you have a park nearby, it's also nice to have a picnic. Wear your comfy clothes and enjoy your day. You can also cook something for your date.
Conclusion
Finding the love of your life is not that easy. You must be ready to present yourself out there, and then you also have to know how to date, and if all goes well, you can start learning how to be a better partner.
Just remember, you have to be honest and make sure you enjoy the process of looking for love, finding love, and staying in love.
Share this article on
Want to have a happier, healthier marriage?
If you feel disconnected or frustrated about the state of your marriage but want to avoid separation and/or divorce, the marriage.com course meant for married couples is an excellent resource to help you overcome the most challenging aspects of being married.
You May Also Like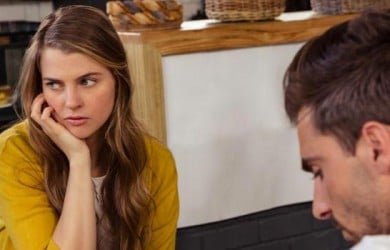 Popular Topics On Married Life