5 Key Tips on Sharing Your Issues With a Relationship Therapist
Every relationship goes through its ups and downs. There is love, passion, compromise, fights, and disagreements. However, it is essential to keep the balance in the relationship so that no negativity creeps in. Unfortunately, over a period of time, some relationships don't happen to work out. People fall apart, whether or not they want.
At such times, it's their choice whether they want to stay in the relationship, work on it, or move on to a new life. Mostly, couples do give their relationship a chance and often go to the relationship therapist for couples counseling.
Things to talk about with relationship therapist
When you visit a relationship therapist or going to therapy for the first time, you might wonder what to talk about in therapy. You might have questions like 'Does marriage counseling work?', 'What do they do in couples therapy?' 'What to expect in couples therapy?'
Before you go to the relationship therapist, you need to identify the problem in the marriage or relationship. There can be various causes of counseling for couples.
When you want to work on the marriage intimacy

Parenting issues

Health concerns, responsibilities and loss of dear ones

Money disputes

Substance abuse

Relationship transition like pregnancy, separation, etc

Infidelity

Anger issues

When the couple wants to resolve any major or minor problem in a peaceful manner
When a couple goes to a couples therapist to find a solution through relationship therapy, it is an opportunity to put all the issues on the table with the objective of a positive resolution. For some, relationship therapy, especially if pursued for the first time, can be viewed cautiously. Since a total stranger often manages the sessions to the couple, there is a hesitation in the minds of the partners of how much or little they should share with the relationship therapist.
Share what you hope to achieve
What to expect from marriage counseling?
It is not assumed that each partner will have the same objective in relationship therapy. While the best results will come from therapy where the couple has a mutual objective, the reality is that one partner may have a different objective from the other. Where there is conflict in a relationship, communication will be at a low, and the couple may fail to communicate an objective before getting to therapy. It would be best if you were not afraid to share your objective and be honest about it. This is generally the first topic to be discussed in any session.
So once you visit a relationship therapist, you need to set a goal that you need to achieve with the therapy. Even the marital therapist might do it for you. In a nutshell, it means that to have a solution-oriented approach, you must share the relationship problem and the solution you want to have out of the therapy.
Share what you consider to be the problem
In some instances, the problem that led to the need for relationship therapy is clear to both partners. However, in other scenarios, each partner might have a different opinion of what the problem is. This must be communicated to the couples counselor. It is not profitable to just agree with your partner on what the relationship problem is. At all times during therapy, you should feel comfortable sharing your thoughts and opinions; and especially those that differ from your partner.
Talking about your issues can help you both heal. It can fix the biggest troubles and solve many woes. There can be no quick fix, but learning to communicate your problems and sharing your perspective will help a great deal in arriving at the solution.
Share your feelings and emotions
So, what happens in marriage counseling?
Here, the therapy represents a neutral and non-judgmental ground on which you will be able to express and share your emotions. Outside of this environment, a partner might be guarded with sharing their feelings or would have been shut down or ignored. Suppressed emotions do not foster a successful relationship therapy. Therefore, it is critical that you share your emotions and how you are feeling at all times.
Once you find your relationship therapist who can help you heal, the treatment process can give rise to unknown and uncomfortable emotions. Keep in mind this is just a part of the therapy, and you will finally feel free when it concludes.
What you should not share
While therapy is best achieved when the parties are open and expressive, certain things can stay out of the therapy session. There is no need for name-calling or derogatory statements that are geared towards purposely hurting the other party. Some partners may use therapy as a new environment to continue emotional abuse taking place in the relationship. Additionally, there is no benefit to making false statements or exaggerating in front of the relationship therapist. One or both partners in a quest to "win" may add to or subtract from the truth. The best results are achieved when the parties are honest in their expressions.
In the video below, Relationship experts Harville Hendrix and Helen LaKelly Hunt talk about creating relational civilization to make the relationship healthier and happier. They talk about safety in relationships is important in any relationship, and it can be achieved by not putting your partner down. Hear them below:
Therapy is where a couple goes to put all the issues on the table. A relationship therapist can help a lot in minimizing your problem with effective couple counseling techniques. Sitting and brainstorming with an expert will definitely guide you in the right direction.
There are various benefits of marriage counseling. Despite it being a time-consuming process, it has a long term effect. The hope is to resolve the issues, repair the relationship, and rebuild with love. However, how little or how much you say can significantly hamper the therapy process.
Share this article on
Want to have a happier, healthier marriage?
If you feel disconnected or frustrated about the state of your marriage but want to avoid separation and/or divorce, the marriage.com course meant for married couples is an excellent resource to help you overcome the most challenging aspects of being married.
Learn More On This Topic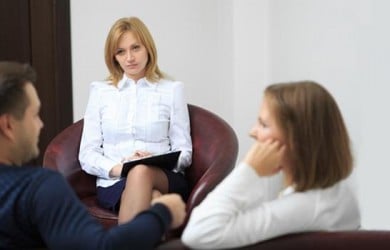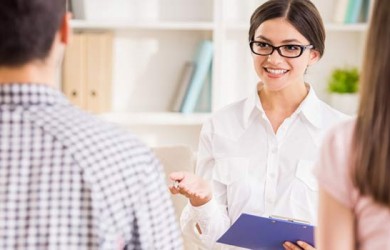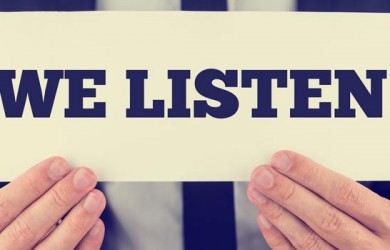 You May Also Like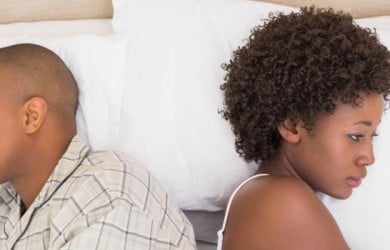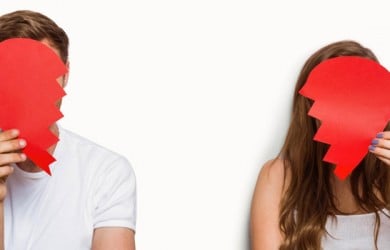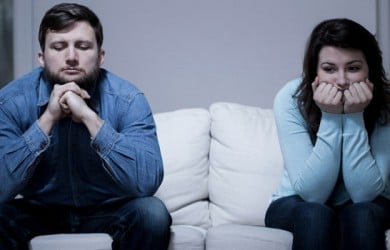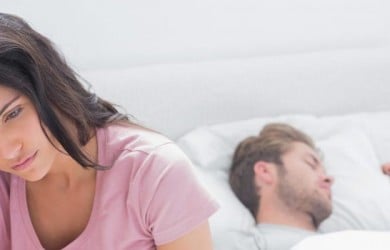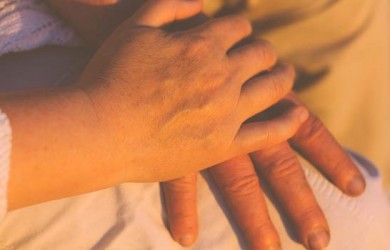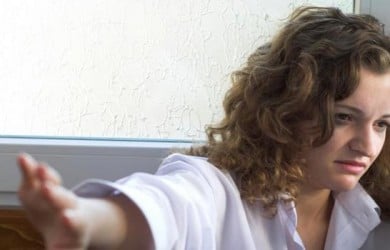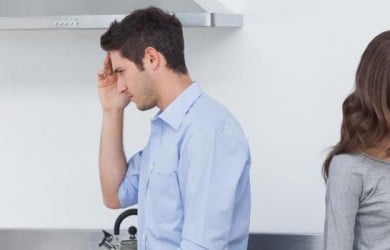 Popular Topics On Marriage Help