How to Talk to Your Partner About Mental Health: 10 Vital Tips
Part of what makes mental health issues so challenging is that they are often invisible.
When you or a loved one are living with a mental health disorder, there may be no visible physical signs. Instead, the symptoms are internal and hidden beneath the surface.
For this reason, it's often difficult for friends or family to understand the nature of the illness or why it can be so debilitating.
As a result, it may not be easy or comfortable talking about mental health, even with your spouse. However, you're not alone.
Mental illness is more common than most people may think. According to the National Institute of Mental Health, one in five U.S. adults experiences a mental health disorder in a given year, with the most common condition being anxiety, followed by depression.
Whether you are living with a spouse with a mental illness or you yourself are suffering, it's important to talk about mental health. It might seem not easy at first, both to explain and to understand.
Why is mental health important in relationships?
You may wonder how does mental health affect relationships? Well, mental health and relationships are related. Relationships are vitally dependent on the mental health of both individuals. Know the importance of mental health in relationships:
1. Improved communication
Good mental health can lead to better communication skills and healthy ways of expressing and resolving conflicts in a relationship.
2. Increased emotional intimacy
When both partners have strong mental health, they are more capable of emotional intimacy and vulnerability, allowing for deeper connections and understanding.
Related Reading

: 

Significance of Emotional Intimacy in a Relationship
3. Decreased stress and anxiety
A healthy mental state can reduce stress and anxiety in a relationship, leading to more peace and stability.
4. Better coping mechanisms
Good mental health provides partners with effective coping mechanisms for dealing with life's challenges, leading to a stronger and more resilient relationship.
Related Reading

:  

How to Deal With Someone in Denial
5. Healthier boundaries
Strong mental health allows individuals to set and maintain healthy boundaries in a relationship, leading to more mutual respect and trust.
Main warning signs of mental health issues in a relationship
When the mental health deteriorates, check out these warning signs to help identify if you really need help:
Withdrawal from social activities and decreased interest in hobbies

Changes in sleep patterns or appetite

Irritability, anger, or aggressive behavior

Increased anxiety or fearfulness

Extreme mood swings

Substance abuse or addiction

Difficulty with communication

and conflict resolution

Obsessive or controlling behavior

Negative self-talk or excessive criticism of self or partner

Thoughts of suicide or self-harm
How to care for your partner's mental health: 5 ways
Caring for your partner's mental health is crucial for a healthy relationship. Simple actions can make a significant impact. Check out these 5 ways below:
1. Listen actively
Provide a supportive and non-judgmental ear to your partner, allowing them to express their feelings and concerns.
Related Reading

: 

How to Be an Active Listener in Your Marriage
2. Offer practical help
Assist with tasks and responsibilities that may be causing stress or overwhelm.
3. Encourage self-care
Support your partner in engaging in activities that promote mental wellness, such as exercise, therapy, and stress-reducing practices.
Related Reading

: 

The 5 Pillars of Self-Care
4. Avoid criticism
Be mindful of your words and actions, avoiding criticism and negative comments that can harm your partner's mental well-being.
5. Seek professional help
If necessary, encourage your partner to seek the support of a mental health professional, and offer to accompany them to appointments and provide ongoing support.
How to talk to your partner about mental health: 10 vital tips
So, how to help someone with mental illness? How to talk about mental illness in relationships?
Here are several tips to help you start talking about mental health with your spouse.
1. Recognize common symptoms of mental health disorders
At first, your spouse might not directly tell you about their mental health issues. In some cases, they might not even recognize their mental health is suffering.
If you begin to notice changes in their behavior and think they might be struggling with a mental illness, try to note the following symptoms:
Persistent mood swings

Frequent crying

Excessive and unrealistic worries with little or no explanation

Inability to concentrate or complete tasks at work or school

Persistent lack of energy

Inability to get excited about things in life

Unexplained changes in sleep patterns or feelings of fatigue
While the symptoms of mental illness vary, these are all common signs of anxiety, depression, and other mental health disorders.
If your loved one is displaying multiple symptoms over several days or weeks, it might be time to broach the subject and have a conversation about their mental health.
2. Be open and honest
Whether you're talking about your mental health or that of your spouse, honesty is important.
It may be uncomfortable and challenging to open up, but hiding your feelings from your loved one will cause more harm in the long term.
You should both allow each other to speak freely and remain non-judgmental.
The more openly you can talk with each other, the better you will be able to understand. Having a better understanding, in turn, will help you both address the mental illness and reduce strain on your relationship.
Also Try

: 

Honesty Quiz for Couples
3. Don't interrupt the conversation
Be respectful of each other and give your partner the time they need to talk. This is a meaningful, challenging conversation.
One of the first things you should do while talking about mental health is set aside enough time to have a full discussion.
You'll both need time to understand each other's feelings and to express how your or your spouse's mental health is affecting your relationship.
Even if there are pauses or moments of silence during the conversation, don't feel the need to fill that silence. Allow each other time to process thoughts.
If your spouse is struggling with their mental health, you might feel compelled to press the point, get answers, or "fix" their condition then and there.
However, it takes time to get better, and pushing the conversation can be counterproductive. Instead, listen to your partner, be patient, and give them the time they need.
4. Come prepared with questions
It can help to come into the conversation prepared with questions. Asking questions can help you gain a better understanding of how your spouse is feeling.
Besides, questions can show you're taking them seriously and are concerned about their mental health. If your spouse is having difficulty communicating, questions can also help guide the conversation.
Examples of questions you might ask include:
Can you describe how you're feeling?

How long have you felt like this?

Did something happen before you began feeling this way?

How can I help you?
Give your spouse the time they need to think and answer. Likewise, if your partner is asking you questions, remember that you don't have to answer every question.
Sometimes you might not know how to answer them, or simply may not have an answer.
5. Reassure them that you love them and care about them
When it comes to coping with a spouse with mental illness, it can become easy to feel like you're a burden on others in your life, especially your partner.
If your spouse starts talking about their mental health, one of the first things you can do is to reassure them that you love them and are there to support them.
Reassurance and support can go a long way to help your partner feel comfortable engaging in future open, honest communication with you.
Additionally, showing your love and support can help them overcome any initial worries or reluctance to seek treatment for their mental health.
6. Speak to a mental health professional and seek treatment
Taking care of your mental health can already be a challenge, but it becomes even more challenging when living with a mental illness. Fortunately, you and your spouse are not alone.
There are several available treatment options, including therapy, medication, or a combination of both.
Seeking help might initially feel like a daunting task, but finding treatment for yourself or your partner is the first step in getting better. Take the time to talk together about treatment and how you can support your spouse throughout the process.
It may be helpful to attend therapy with your partner, especially in cases when mental health is placing strain on your relationship. In some cases, it may even become necessary to seek relationship counseling.
Watch this video to understand the importance of talking about mental health:
7. Understand that it takes time to get better
Talking about mental health is not as easy as it seems. Mental illness can have several causes, and it might take you a long to decipher the exact reason.
Sometimes it's situational, like a major life change or the loss of a loved one. Other times, there is a family history of mental illness, and the root cause is genetic.
Regardless of the reason, it takes time to get better. If you or your spouse are seeking treatment, it can take time to find the right medication or therapy.
While it may be easy to feel frustrated, you must be patient and supportive.
Finding the right treatment often takes time alongside a little trial and error. It's important not to try to rush the recovery process.
If your partner is undergoing treatment without initial success, this doesn't mean you are failing them in any way. Continue to remain supportive and check in with them regularly.
8. Continue the conversation
Your initial conversation with your spouse is vital in creating a sense of trust and support, but the discussion should be ongoing as the treatment process.
Do not stop talking about mental health with your spouse. Regularly check in with your spouse about their mental health and treatment.
9. It's okay to be scared
Talking about mental health can be a scary prospect, but it's important to remember that you're not alone. Acknowledge your fears and let your spouse know that you're ready to talk.
It's also okay to ask for support if you need it; this could include anything from getting your partner to lean on you while you cry to setting up a daily check-in time to talk together.
10. Share your own experience
Remember that sharing your thoughts and experiences can help educate and support your partner. Discuss what you'd like to see happen next and be open to their ideas as well. You may find that discussing the issue with a third party, like a therapist, can also help provide you with different perspectives and help the conversation feel less emotionally charged.
If you're nervous about having a conversation with your partner about mental health issues, try practicing ahead of time by writing it down or role-playing with your partner.
More questions on how to talk to your partner about mental health
If you have more questions on how to talk to your partner about mental health, we've got you covered. Check out these questions on how to talk to your partner about mental health:
Is mental health a reason to break up?
While it's normal to experience ups and downs in your relationship from time to time, talking openly about your mental health with your partner can be scary. Although it can be difficult to talk about certain subjects with your partner, it's important to recognize that open communication is essential to maintaining a healthy relationship.
So, when it comes to breaking up because of mental health, the answer to that question depends entirely on you and your partner.
In some relationships, having a spouse with anxiety could be considered a deal breaker, while in others, partners learn to work together to overcome their challenges and remain committed. In the end, it's up to you to decide what's best for your relationship.
Can your mental health mess with your relationship?
It can, which is why it's so important to communicate openly and honestly with your partner about the impact your mental health has on your relationship. Your partner may simply want to support you in any way they can, or they may want to end the relationship altogether.
It all depends on how comfortable they are discussing mental health and whether they feel comfortable being in a relationship with someone who is mentally unwell.
Having a mental illness can also be a motivating factor for starting a relationship in the first place, but it's important to be able to talk about how you're feeling early on so that you can work together to improve your relationship.
Can a marriage survive mental illness?
Some couples can't cope when one or both of them suffer from a mental condition such as anxiety or depression. They start to have difficulty communicating, and their relationship becomes strained.
For others, the stress of dealing with their partner's illness can actually improve communication and strengthen their relationship over time. Even though some marriages don't survive when the partners have a mental illness, others do and overcome their challenges together.
The important thing is to find a way to support your partner through their illness and work through it together.
How do I stop my mental health from affecting my relationship?
A good first step to overcoming the effects of your mental health on your relationship is to open up to your partner about what you're going through and do your best to minimize the impact that your symptoms have on your relationship.
Also, try to focus on what you can do to make the relationship stronger instead of focusing on what you can't do because of your mental health. Keep in mind that it's normal to feel stressed or overwhelmed by being in a relationship with a mentally ill spouse.
However, it's important to take the time to recognize that you're experiencing these feelings and to talk to your partner about how you are feeling.
Takeaway
While it's essential to give them the space they need, involving yourself in their treatment helps show your support. It's also important to know that your spouse might come to you themselves to talk about mental health.
Do your best to be open to this and available. It can even help to plan times to speak in the future.
Share this article on
Want to have a happier, healthier marriage?
If you feel disconnected or frustrated about the state of your marriage but want to avoid separation and/or divorce, the marriage.com course meant for married couples is an excellent resource to help you overcome the most challenging aspects of being married.
Learn More On This Topic
You May Also Like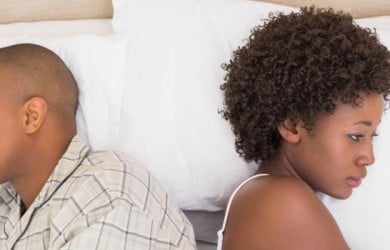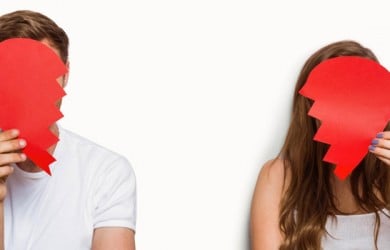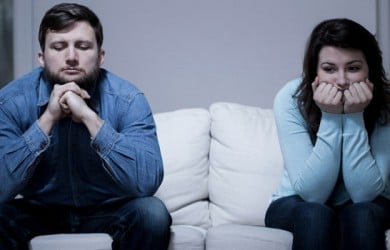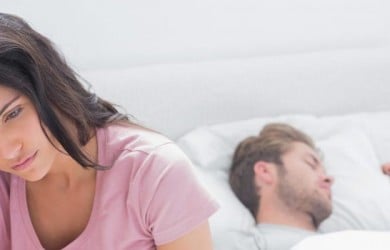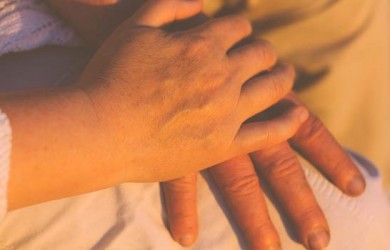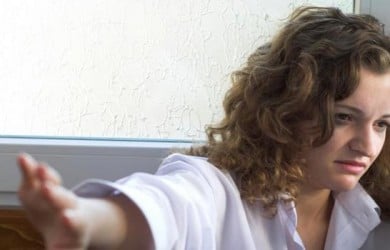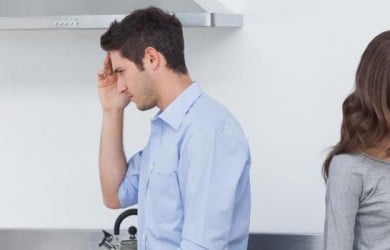 Popular Topics On Marriage Help