What Does the Bible Say About Mental Illness in Marriage?
Mental illness is widespread and impacts people we know, love and look up to.
Katherine Noel Brosnahan, known commonly as the famous Kate Spade, was an American businesswoman and designer. She committed suicide by hanging herself even though she had a loving husband and a daughter.
So what caused her to do this?
It turns out Kate Spade had a mental illness and had suffered from it for years before ultimately killing herself. Same was the case with chef and TV host Anthony Bourdain, Hollywood actor Robin Williams as well as Sophie Gradon, the "Love Island" star also passed away after battling anxiety and depression.
Celebrities we look up to, and people all around us have at some point dealt with mental illness.
Let's take a look at religion in an attempt to understand what the Bible has to say about dealing with mental illness in marriage.
What does the Bible say about mental illness in marriage?
What would you do if you found out your spouse has a mental illness? You may fear that the illness could cause chaos and havoc in your relationship? The best thing to do in this situation is to help your partner and try to understand the problems he or she is going through. Being married to someone with mental illness may mean that you have a lot of responsibilities on your shoulders. Juggling mental illness and marriage problems together is not a simple task but the Bible has some enlightening information for you. Learn what the Bible says about marriage to someone with mental illness.
The Bible does address marriage and mental health issues by saying:
"Do not be anxious about anything, but in everything by prayer and supplication with thanksgiving let your requests be made known to God. And the peace of God, which surpasses all understanding, will guard your hearts and your minds in Christ Jesus." (Philippians 4:6-7)
What does the Bible say about getting married to someone with mental health challenges?
It says that there is no need to fret or be anxious. If you pray and treat your partner well, God will listen to your prayers and will protect you from any heartaches and calamities.
Encourage your partner to access necessary medical and mental health treatment. Your support and patience with your partner is crucial.
Psalm 34:7-20
"When the righteous cry for help, the Lord hears and delivers them out of all their troubles. The Lord is near to the brokenhearted and saves the crushed in spirit. Many are the afflictions of the righteous, but the Lord delivers him out of them all. He keeps all his bones; not one of them is broken."
As mentioned in the above verses, God does not neglect people who have mental illnesses. The Bible addresses challenges with emotional health. There are ways to manage the difficulties of mental illness and even thrive.
What does God say about people with mental illness? He is always with them, giving strength and guidance
Even though the church of today chooses not to address this issue too often it does not mean the Bible does not talk about it. If you are in a marriage with someone who struggles with a mental illness, there are things you can do to help them through tough times.
Mental illness can be difficult to manage but you and your spouse can work together, be each other's backbone during difficult moments, and maintain a healthy and happy relationship.
Tip on handling a spouse with mental illness
Avoid using labels
Calling your wife or husband a "depressed mental patient" is not at all helpful and is, in fact, damaging.
Instead, you must describe the symptoms, learn more about potential diagnoses and then start a treatment program right away. Don't punish your partner for having mental health issues. Your spouse's mental illness is not something they chose, but it is something that can be managed and treated.
Try to accept your spouse's situation
Many partners fail to learn more about their significant other's struggles with mental health.
Choosing to stay in denial and pretend that it doesn't exist is wrong. By doing this, you are shutting your partner out in a time where they need you the most. Instead, sit down with your wife/ husband and ask them to talk openly about their feelings.
Educate yourself about their illness and learn how to talk to them in order to make them feel supported.
Ask your spouse if they would like to get an evaluation. Having an assessment and diagnosis can help your partner access the right treatment options. Encourage your partner to visit a physician and perhaps seek counseling.
Consider setting some boundaries; being in a marriage means bearing your partner's weaknesses and difficulties, but it does not mean that you enable these weaknesses. Mental illness is a tough thing to go through but it is treatable.
What does the bible say about mental health?
When taking care of your partner during their time of need, it is important that you stay in touch with God. The Bible does talk about mental illness; maybe not in the depth that we wish it did, but good information is in there, nonetheless. If you have lost all hope, then remember this verse "Casting all your anxieties on him, because he cares for you." (1 Peter 5:7)
Share this article on
Want to have a happier, healthier marriage?
If you feel disconnected or frustrated about the state of your marriage but want to avoid separation and/or divorce, the marriage.com course meant for married couples is an excellent resource to help you overcome the most challenging aspects of being married.
More On This Topic
You May Also Like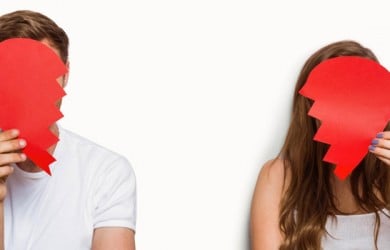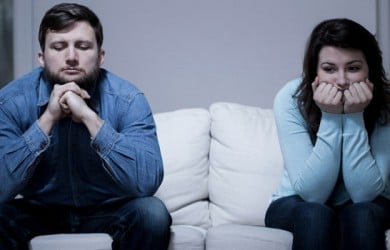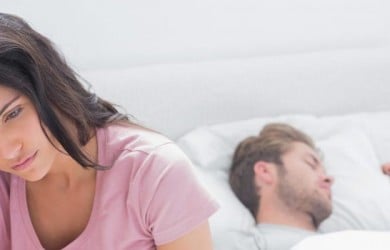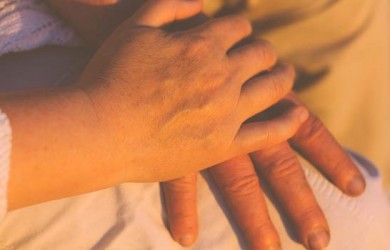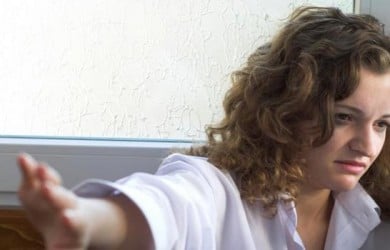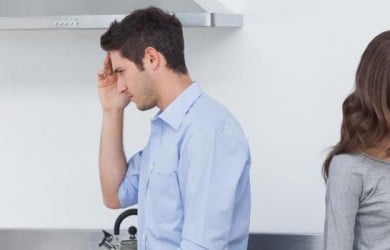 Popular Topics On Marriage Help