Tips for Couples When Both Partners Have Mental Illness
In a relationship the last thing that you would wish for is mental illness. Often, we ignore mental health status of our partner. We look for all the materialistic possession and physical appearance.
To be living with someone with mental illness definitely would need you both to work a lot on your relationship. However, what if both partners have mental illness?
The entire dynamics of relationship evolve in such a case.
Both of you should act as a support system for each other and must cope up with each other's mental illness. The effort and dedication doubles up once you both discover each other's mental illness. So, we bring to your some of the challenges and tips that you both should know.
Challenges
We often ignore mental illness and challenges it brings-in in a relationship.
But to have both partners suffering from mental illness, everything doubles up: the need to understand and the challenges.
When both experience the phase at the same time
Honestly, no one can predict when and what will trigger the mental breakdown. Within other couples, where one of them is suffering from mental illness, the situations are different. No matter what, there will be a person who is calm and composed and knows how to handle the situation.
However, when both suffer from mental illness, the situations where one will be calm about the situation might be rare. So, it's important that you understand the pattern and maintain a cycle.
This cycle will be more of when one is going through a breakdown other holds everything properly and save their relationship from falling apart. This might not be possible immediately to get into this cycle but if you both are willing to try, then you surely would find a way out of it.
The doubled-up medical expenses
Mental illness needs time to heal.
Given the account of how expensive the treatments are getting, when both partners have mental illness the medical bill might just escalate quickly than expected.
This added burden of maintaining the medical bills of both the partners can seem gruesome on the overall household finance but if you wish to continue the relationship then you must find a way out. You can prioritize your expenses and look for what's important.
Also, try keeping some money aside for what you love. After all, you don't want to make your mental illness a villain in your perfect life.
Sometimes 24 hours appear less for both of you
When you're trying to hold on everything and want to make things work positively, you would find yourself in a situation where even 24 hours will be less for both of you.
This often happens to other couples who sometimes discover that there is no love between them. However, if you both are willing to overcome this challenge, then there is a way out to it.
Club your physical activity together. Try to cherish all the little moments you get in those 24 hours.
That will keep up the spark alive between both of you.
Tips and tricks to maintain a healthy relationship
Some wise person once said, 'There is a solution to every problem, all you need is the willingness to see it.' Even if both partners have mental illness and may go through certain challenges in their relationship, there are tips that can still help you maintain a healthy relationship.
Communicate, let your partner know what you feel
One thing that worsens any relationship, with or without mental illness, is no communication. Communication is the key to success. Even your therapist would recommend you to open up to your partner whenever you're having a mental breakdown.
Communicate, let your partner know what you feel and how you feel will reduce the problem by half.
This, alongside, will strengthen the trust and honesty, which are essential ingredients to a strong and long-lasting relationship. So, if you're having a bad day, speak up.
Talk to your partner, convey it to them. Also if you think your partner isn't opening up about this, ask questions.
Develop signs and safe words to communicate with each other
It may happen that one of you is not willing to communicate at all.
In such a situation having a physical sign or a safe word can be used to let other know about how one is feeling.
This will come in handy if either of you suffer more extreme mood swings or are unable to express the feelings through words. This also can avoid any physical clashes during the mental breakdown.
Back off whenever and give your partner some space to recover
Yes, it's necessary that you stand with your partner in good and in bad, but this should not mean that you are invading their space to recover from the phase.
As said above, you need to think of signs and safe words that would use to convey when you need a space to recover. Moreover, the other should back off and give the needed space. This mutual understanding is what will strengthen your relationship.
Share this article on
Want to have a happier, healthier marriage?
If you feel disconnected or frustrated about the state of your marriage but want to avoid separation and/or divorce, the marriage.com course meant for married couples is an excellent resource to help you overcome the most challenging aspects of being married.
More On This Topic
You May Also Like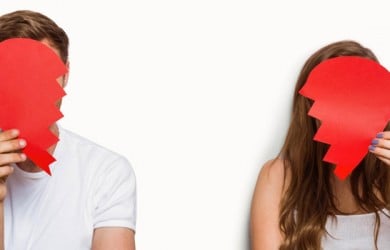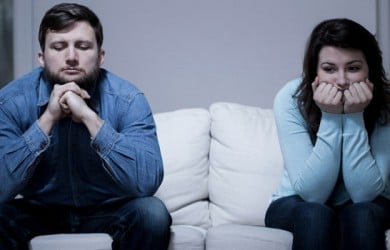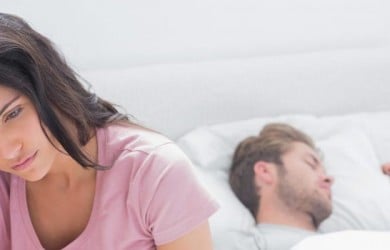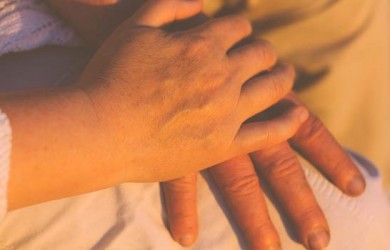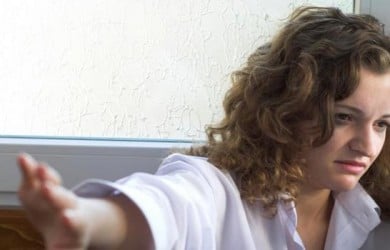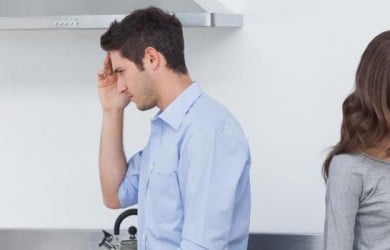 Popular Topics On Marriage Help